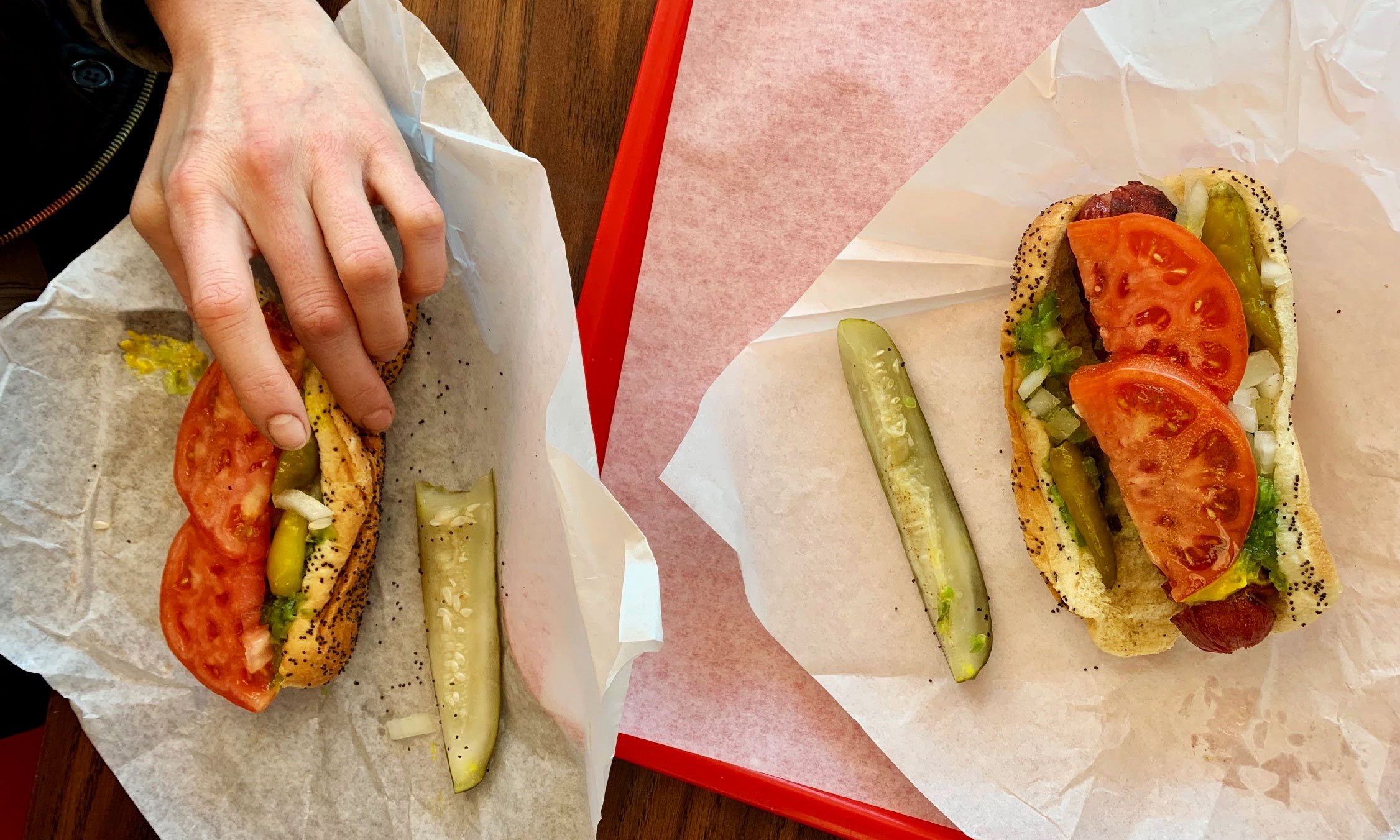 Elske: This Michelin-starred Swedish-American restaurant prides itself on a small tasting menu and perfect wine pairings. Kate says she just went for the first time, but it probably won't be the last.
Frank Lloyd Wright Studio: After having stayed at one of Wright's Wisconsin houses with her father, Kate took him along to tour the home that started it all. You should visit, too!
Wolfy's: The ultimate Chicago hot dog stand. Kate grew up going here and recommends getting your order "dragged through the garden"—in other words, with all the toppings in the book.
Tower Road Beach: Just outside of Chicago, this Lake Michigan beach has waters that are strangely-but-wonderfully tropical in hue. Even if the temperatures are too cold yet for swimming, some beautiful beach rocks can be found here.

Garfield Park Conservatory: Kate worked in landscaping prior to Lotuff, so it's kind of no wonder she loves this conservatory. But how could anyone not? With all its verdure, this place could put a rainforest to shame.