Today, our run of Arc Shoulder Bags is just about finished! These elegantly curved bags are having their straps attached over at assembly, and from there, it's off to the packaging station and out the door.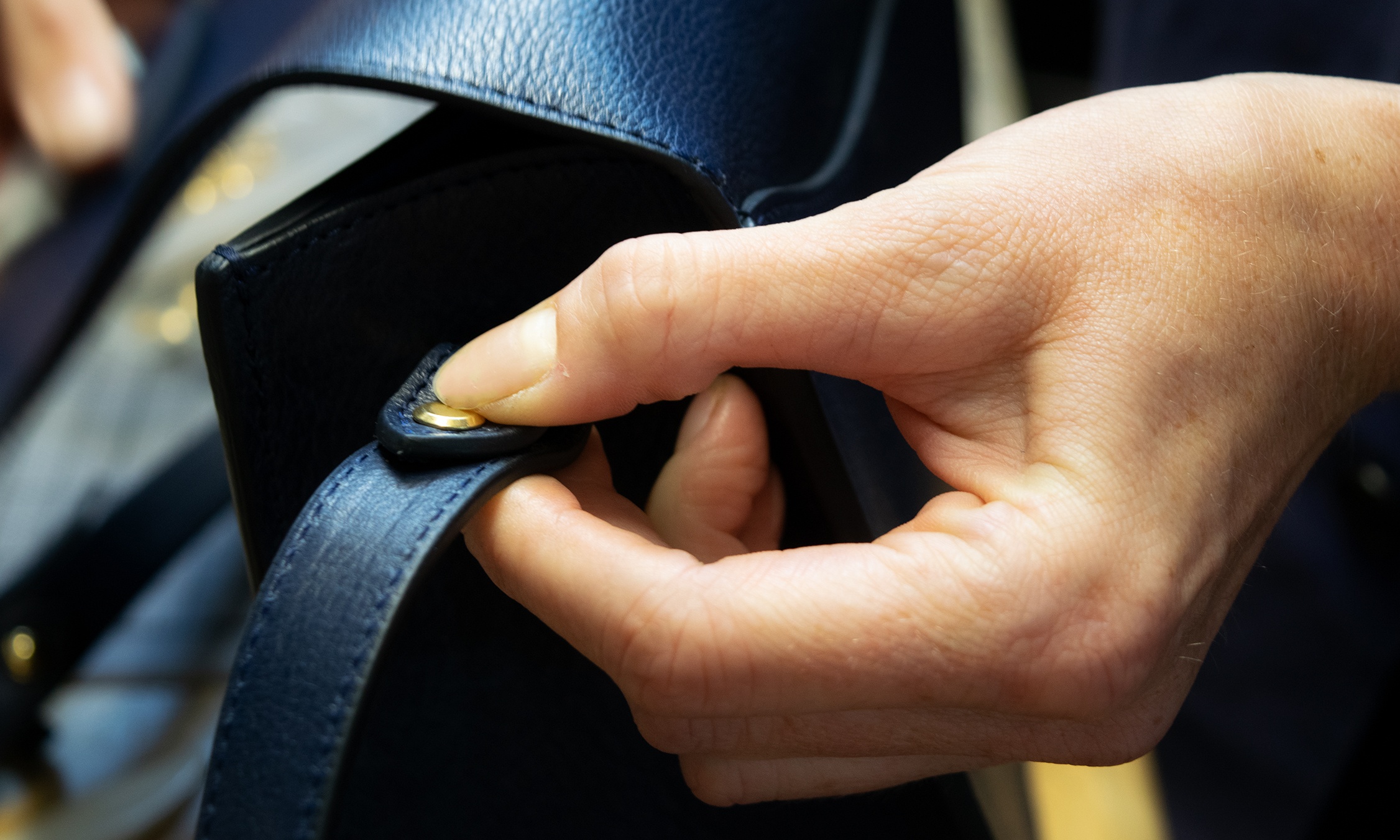 Each strap consists of two pieces—one long and one short—that are buckled together once affixed so as to make them adjustable for the wearer. One of our artisans will punch two holes into the ends of those pieces, loop them around the bag's D-ring, position a brass rivet in the correct place, and secure it with a hammer. Finally, all protective coverings get removed from the rest of the hardware, and the locking mechanism is double-checked for functionality. Voilà: a ready-to-wear Arc.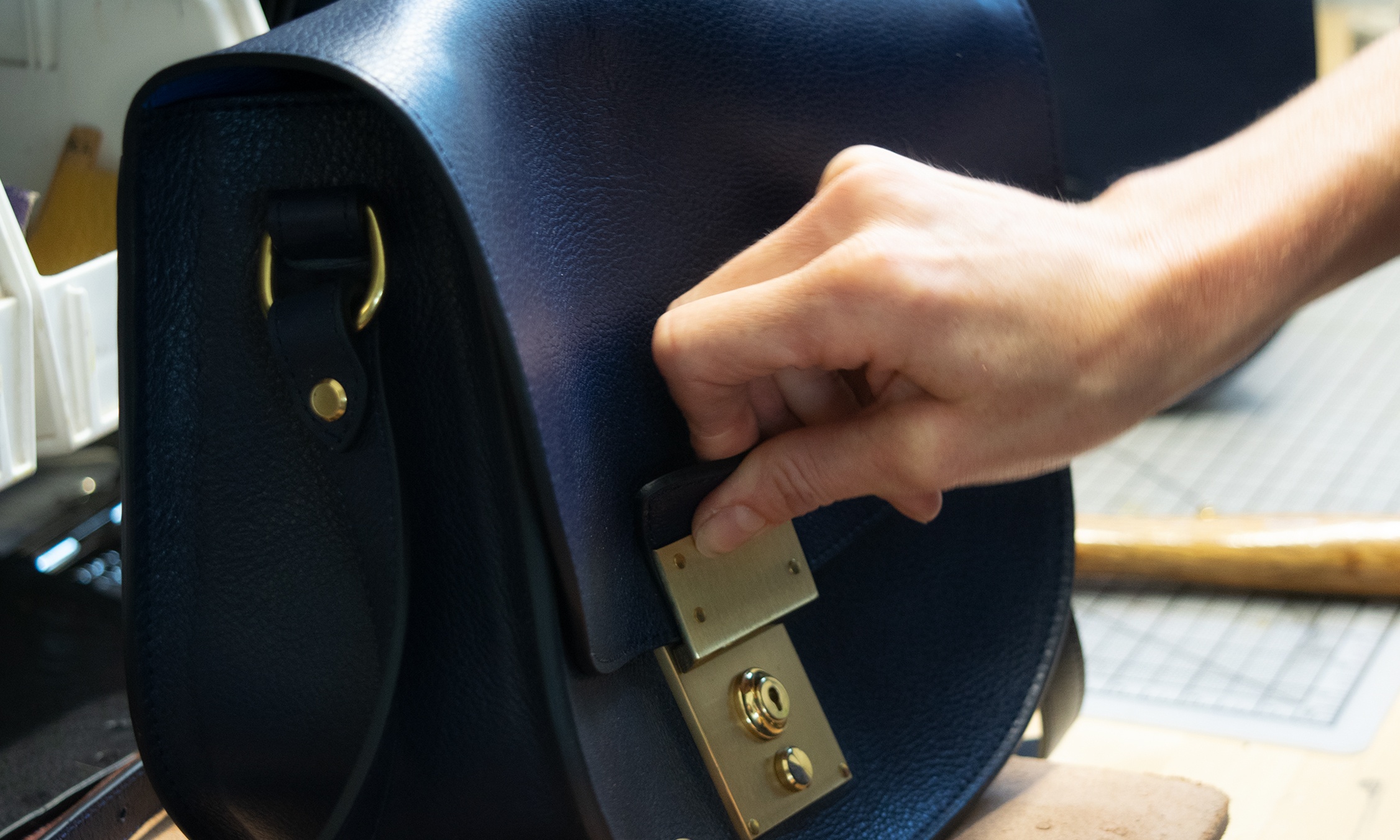 Over at packaging, every Arc will be received and outfitted with a hangtag and registration card denoting its unique number. This number signifies that it's an authentic, one-of-a-kind Lotuff piece while serving as a form of identification for the owner. The bags are stuffed to maintain their shape, their handles secured, and then wrapped in plastic for safeguarding while in transit.
And so it's farewell to this group of Arcs as they head into the world, bringing 70s-inspired, color-blocked joy to all.