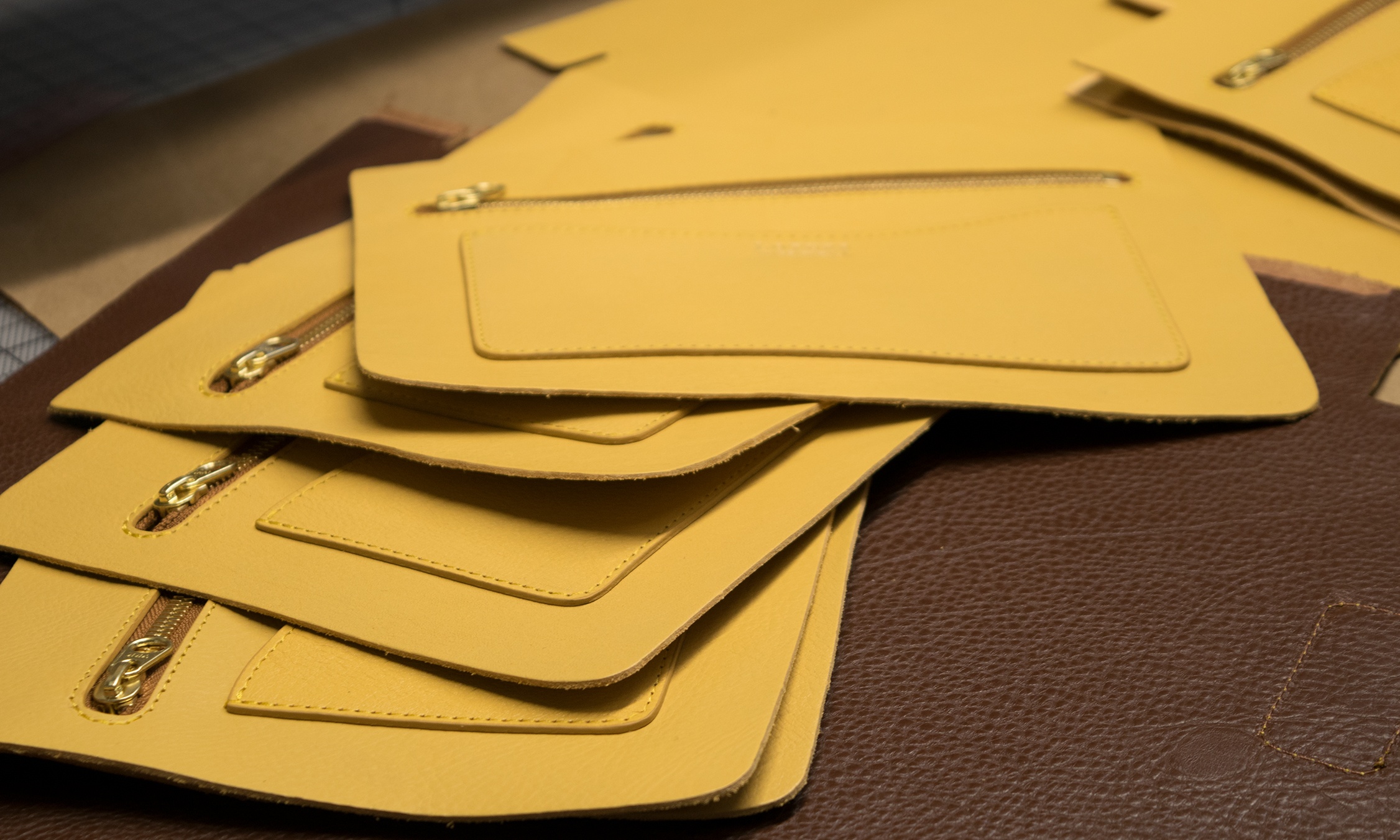 *photo by Liz Silvia
Today in the studio, our current run of Bucket Shoulder Bags are visiting the assembly station. Due to the color-block design of this new style, much care is taken during this stage so that each individual color is allowed to maintain its own bold presence.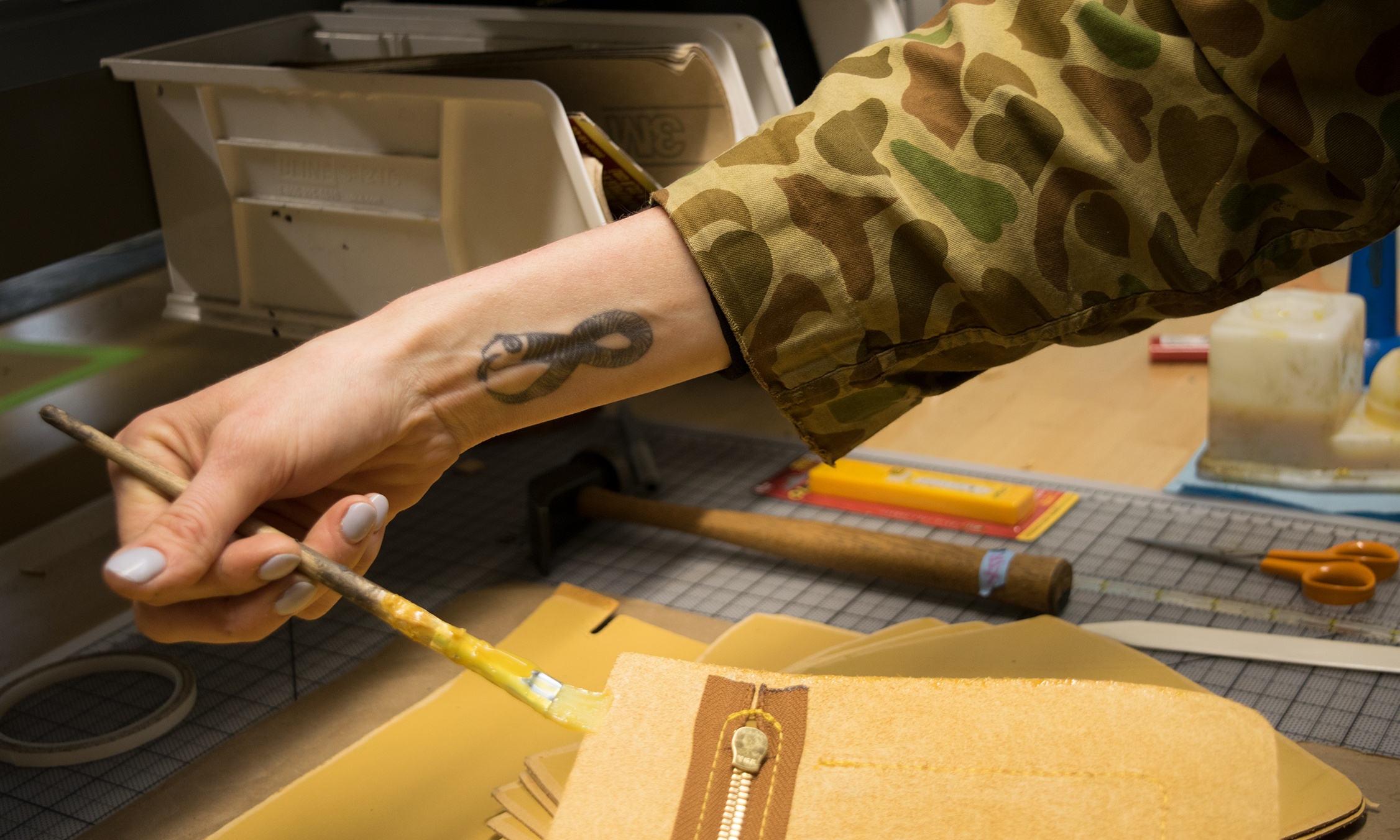 *photo by Liz Silvia

Assembling this high-style bag is akin to solving a jigsaw puzzle. To ensure that the body and collar pieces are perfectly coordinated, the sculptural, curved openings for the handle must be precisely placed so that the belt-like strap can be later threaded through and secured with a loop and solid brass rivet.
Precise measurements are taken to ensure that the interior zipper pocket is placed just-so, which, along with the fully leather-lined interior, encourages the upright stance of this bag. If any of the measurements are off, it could mean the difference between a structurally sound and striking, upright pose, or one that falls to the side.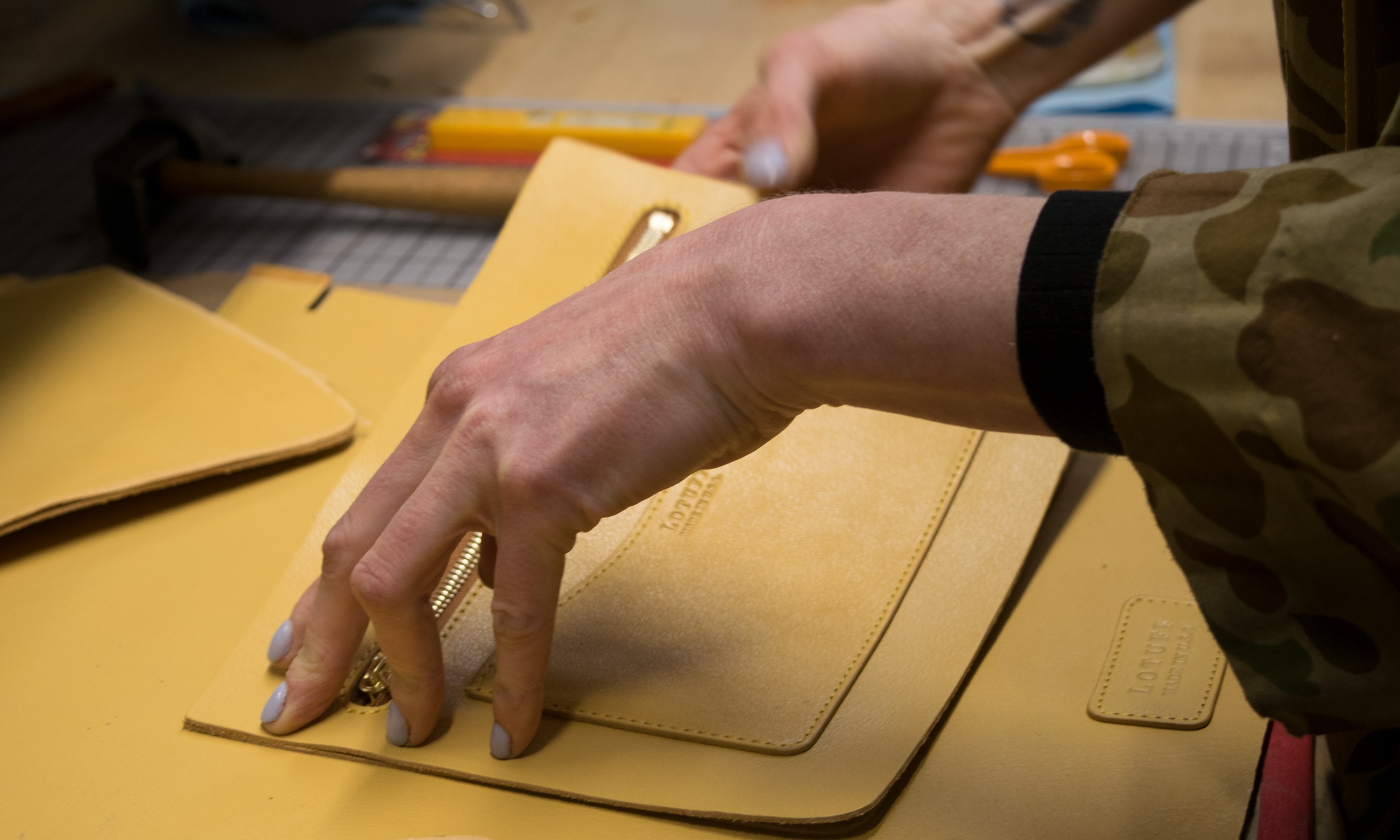 *photo by Liz Silvia
These roomy and stylish bags are almost ready to go out into the world to their new fashion-forward owners!