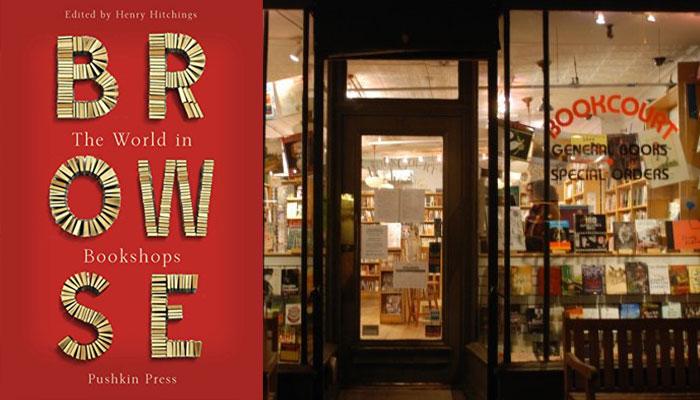 The bookstore has long been about more than just the titles sold within its walls. Everyone seems to have a certain aspect that makes a certain bookstore a favorite.
Maybe it's the people, the quirky bookseller who can rattle off authors and titles without any help. Or maybe it's the stacks, towering over the average human, with smells of paper and slight must wafting from less popular titles. Or maybe it's just the memories of hours spent there, discovering authors on purpose or by accident.
Author Henry Hitchings, himself a bookstore connoisseur, gathered 15 authors from around the world in Browse: The World in Bookshops. From Nairobi to London, each author writes about his or her favorite bookstore and what makes it so special and impactful. What I love about this book is how it instantly brings me to some of my favorite bookstores and makes me want to visit other ones I've heard about even more.
Each experience in a bookstore is a unique and singular one, but the love of them and the commitment to their sustenance seems to thankfully be a universal one.
Here are some of our own favorite bookstores around the studio:
Greg is partial to Book Court in Brooklyn, which stays open later than most other businesses in the area and projects a warm, inviting light out onto the streets.
Kate always looks forward to visiting Cellar Stories, Providence's resident rare bookstore with unusual editions and interesting finds stacked high on the shelves.
Ellen is a fan of Twice Told Tales, a Rhode Island store she's been going to for years that sells secondhand books alongside antiques and calendars with great local photography.
Lindy enjoys the experience at Ubud's Ganesha Bookshop, where Balinese travelers can bring a book they're finished with and trade for another.
Liz loves Book in Bar, a combination café and bookstore in Aix-en-Provence that offers novels in both English and French, two floors of seating, and incredible chai lattes.
Nic likes to stop by Pegasus Books in Berkeley, an independent store with frequent events like author readings and musical performances (and a resident housecat).