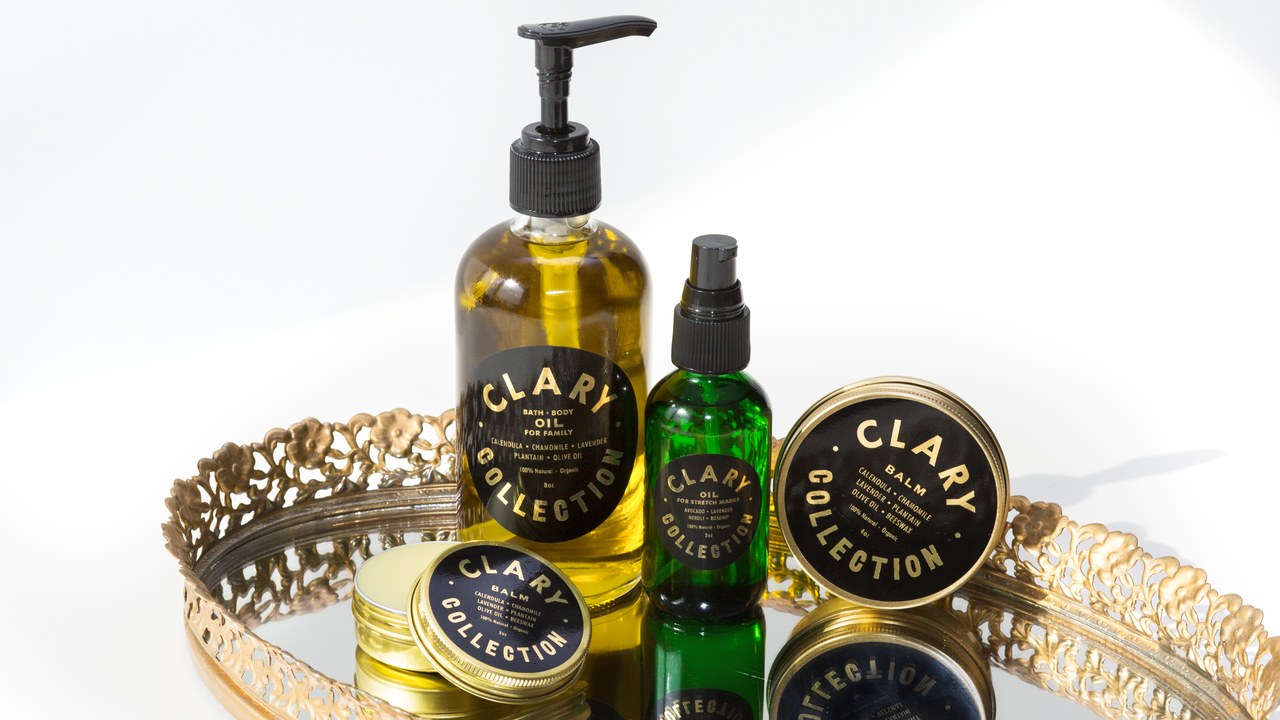 *So much Clary goodness in one place! Photo courtesy of Allure.
Dear Clary Collection, the long and short of it is that I love you. Let me count the ways you make my skin sing for joy.
The ubiquitous praise for Clary Collection's products drew me to place my first order almost five months ago, and enamored at the very first use I have since placed two more orders for their all-kinds-of liquid gold! It's safe to say I have become a Clary enthusiast, reaching for their infused oils to solve any and all manners of predicament. Dry, lack-luster skin from the long, harsh, northern winter? Repair + Renew Oil saves the day! Hoping to hold on to that silky-soft feeling after bathing? Bath + Body Oil for the whole family! In need of glowing skin to feel extra on top of the world? Face Serum! Bug bites, too much summer sun, boo-boos, you name it? All Purpose Balm!
*Never without my Clary Balm. Shown here with the Lotuff Leather Round Pouch in Electric Blue.
And here's the thing...in an effort to give Clary Collection a fair assessment beyond being completely entranced by the apothecary-style green glass bottle, refined label, and intoxicatingly pure scent, I waited to write my praises until I'd given the products a chance to hopefully work the magic they promised. Now that I've used Clary Collection throughout three New England seasons, I can say with full assurance and certainty that this line transcends seasons and helps to improve skin year round! The notably healthy glow of my face is my testament. Clary's oils have soothed and softened my summer skin just as beautifully as my winter skin without leaving any heavy oil residue.
So, is it really magic? I'd say so!