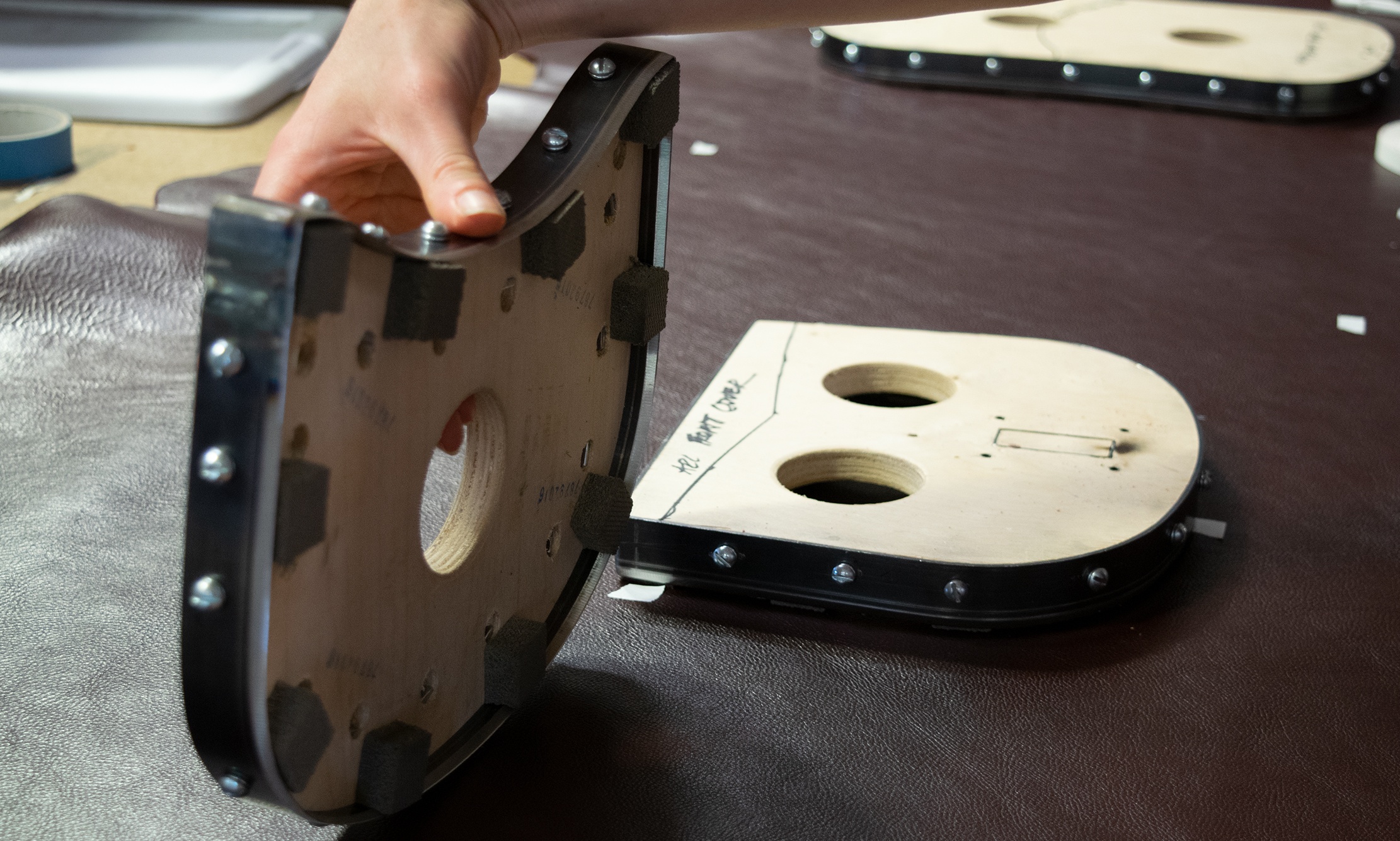 We're beginning a run of Arc Shoulder Bags in the Lotuff studio this week! Designed to provide a new take on the archetypal saddle bag, the Arc is a feminine, timeless piece replete with thoughtfully engineered features that make the Arc a bag to last through decades of future trends. There's even a contrast-color lining for a playful surprise upon opening.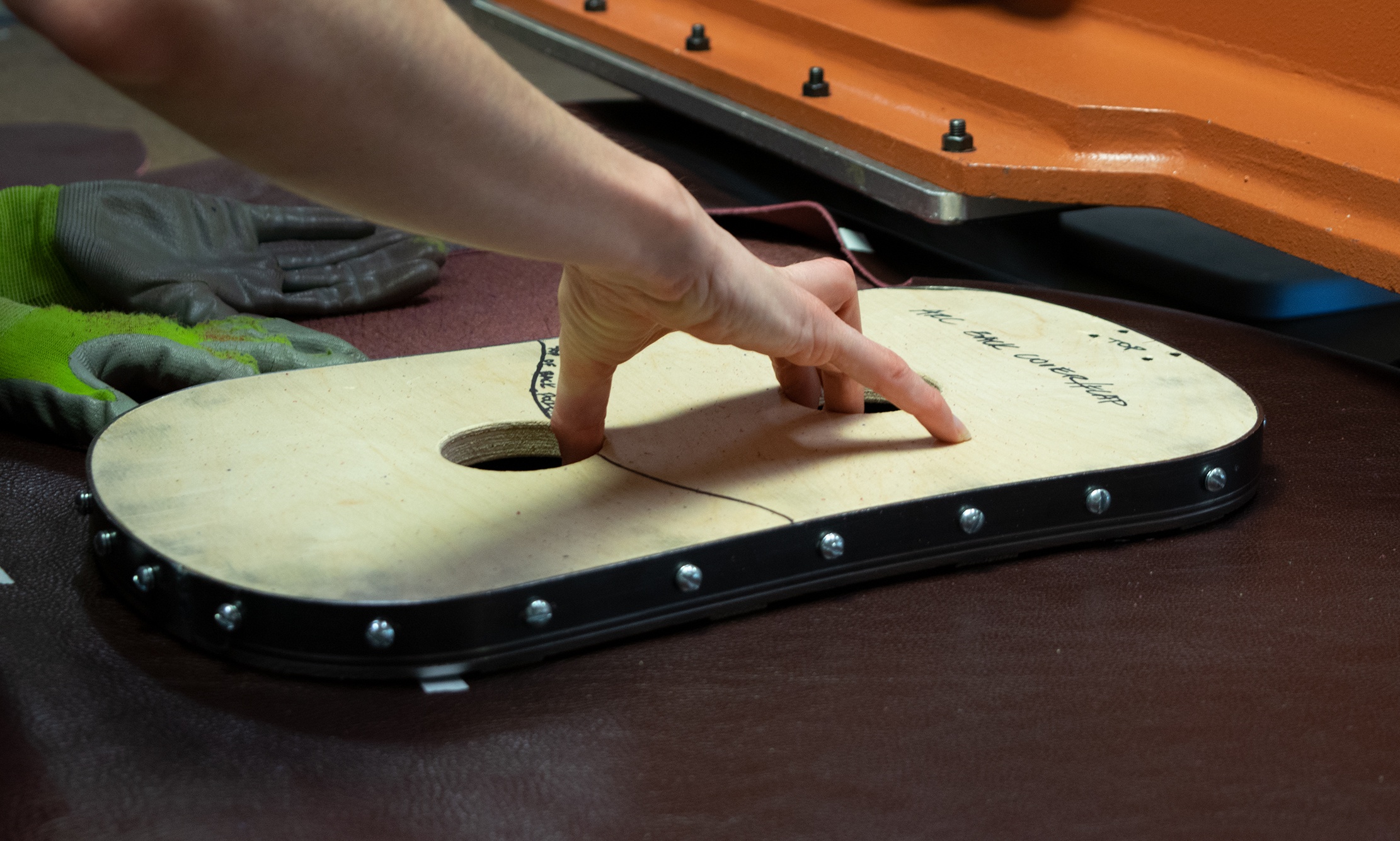 As this bag is fully leather-lined, cutting the Arc's pieces requires much time, care and attention to detail: each one must be totally unblemished, and the grain needs to be consistent from the outside through to the inside. To ensure this happens, an artisan like Honore marks off any flaws on the hide and then places the dies before cutting with a clicker press. All pieces are cut individually to allow our artisans to hone their focus, and while it's time-consuming, each bag turns out better in the end because of this act. It's important to us that we waste as little leather here as possible, because not only is it more economical, it's also more respectful to the living animal from which the hide originated.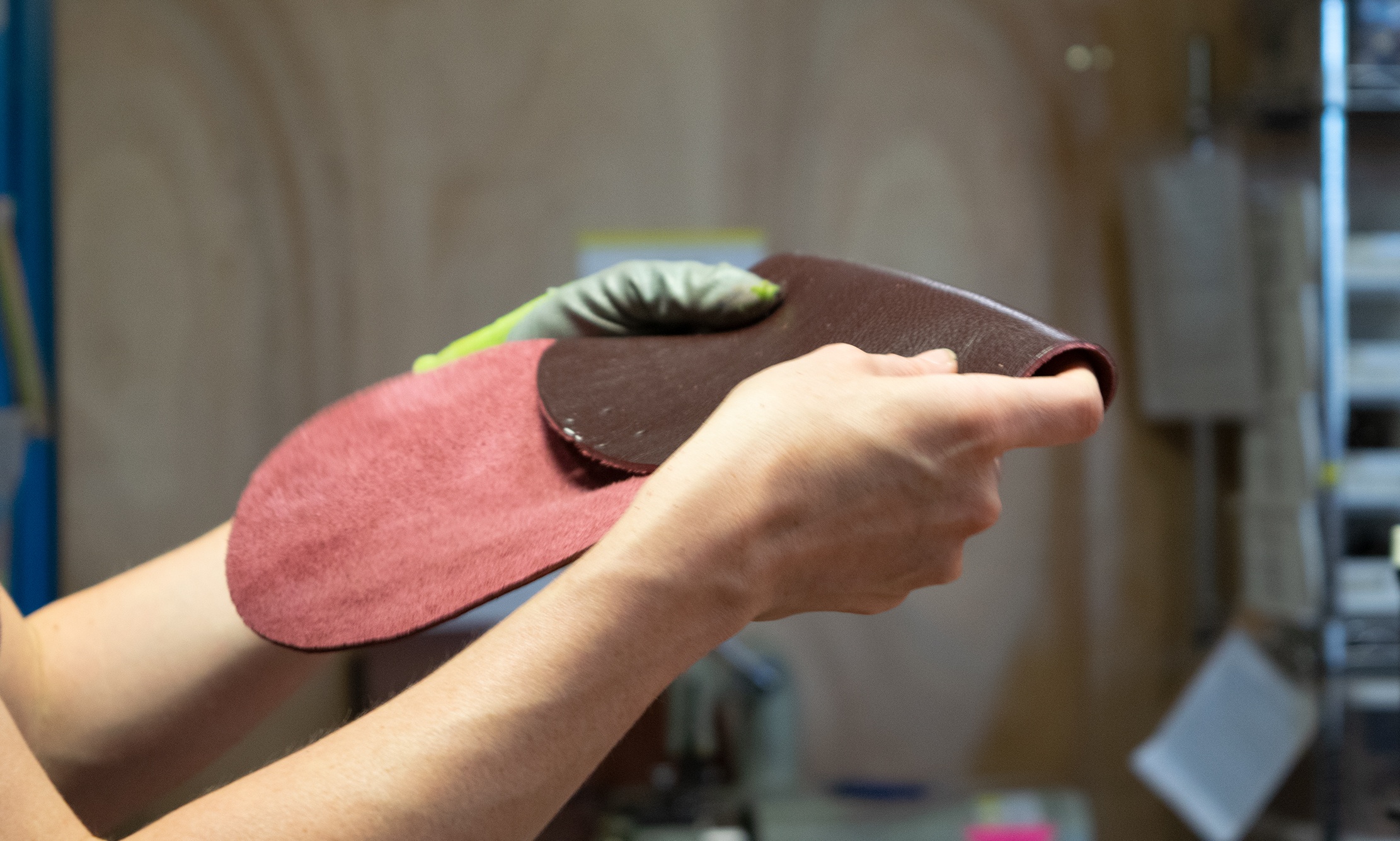 After having been cut, the pieces of these Arcs will all be matched by grain and texture, like putting together parts of a puzzle that will eventually form a whole. Once sorted they'll be ready head over to the splitter, which will even out their thickness.