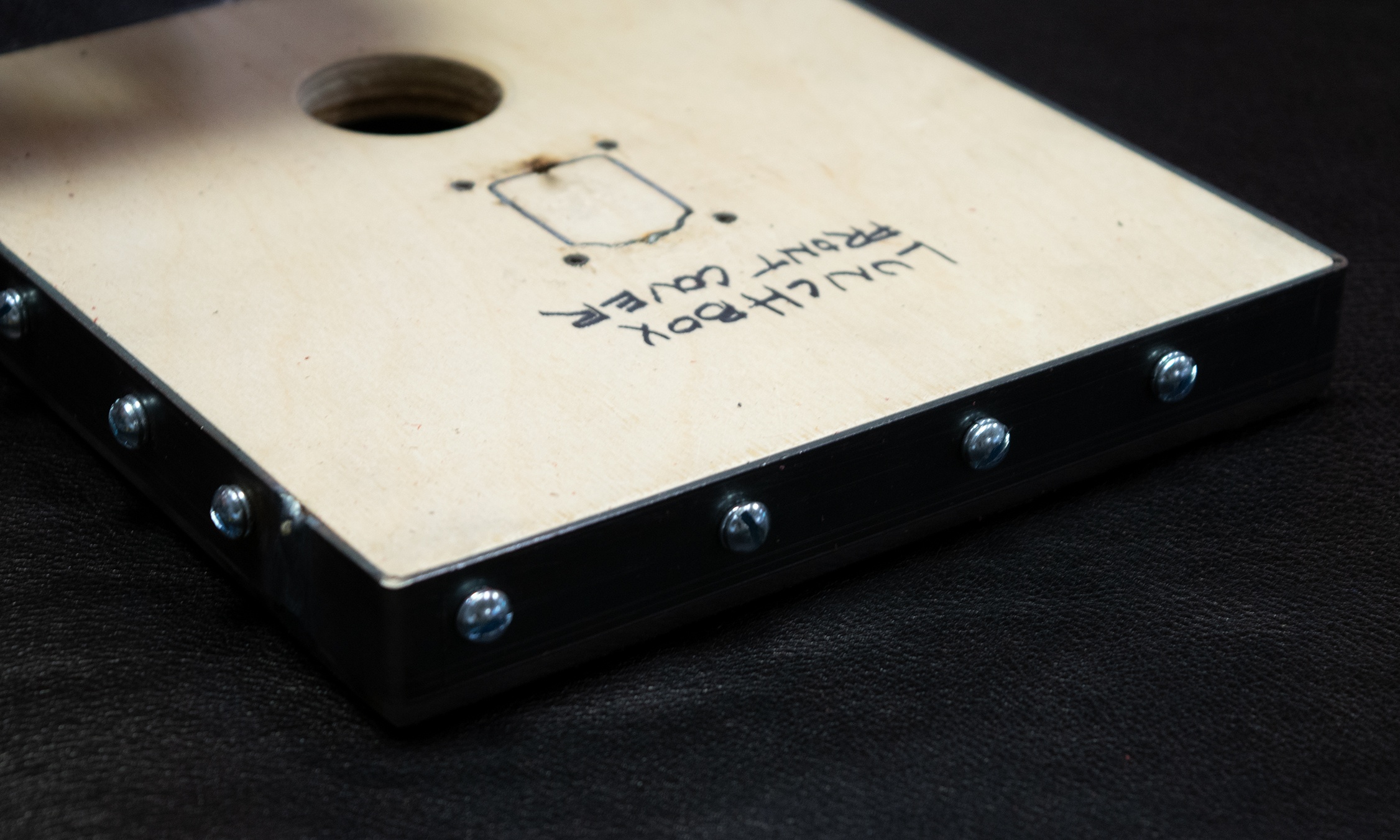 Today we're starting on a run of Leather Lockbox Bags, the first since this fun little handbag's recent launch. (We like to call it the Lunchbox here in the studio. Doesn't it look like one?) With a triple-gusset construction, a top-carry handle, and removable cross-body strap, the Lockbox is an easy everyday piece designed to keep its contents organized—and safe, thanks to the solid-brass lock. It even has a contrast lining to add some unexpected brightness.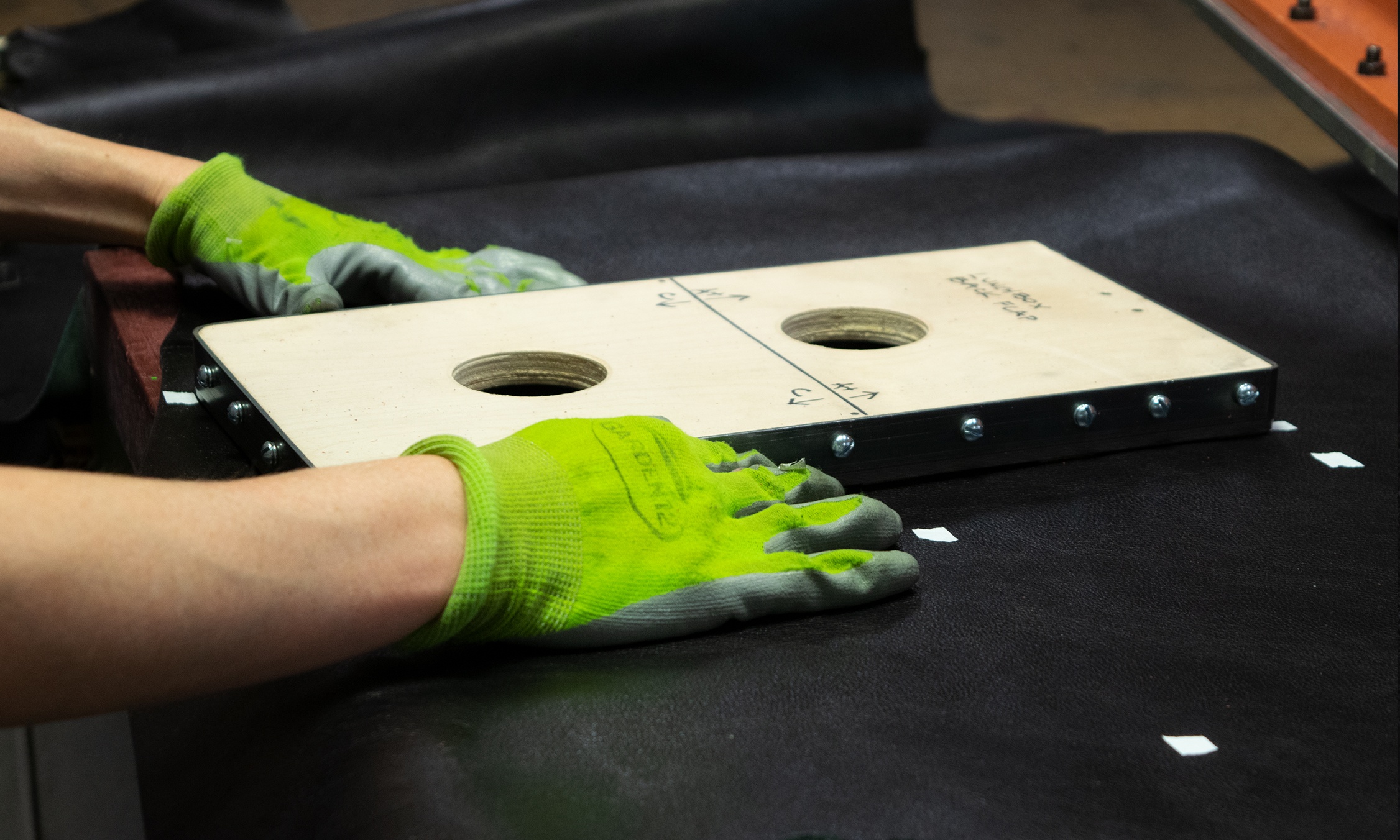 The Lockbox is also fully leather-lined, which allows the bag to hold its shape and stand on its own regardless of how much or how little it's currently holding. It also means that cutting its pieces requires much time, care and attention to detail: each one must be totally unblemished, and the leather's grain needs to be consistent from the outside in because it's all so visible. To ensure this, each hide is marked for any flaws, and then dies are placed and cut with a clicker press. The pieces are cut individually to allow for our artisans to hone their focus, so while it's time-consuming, each bag turns out better in the end!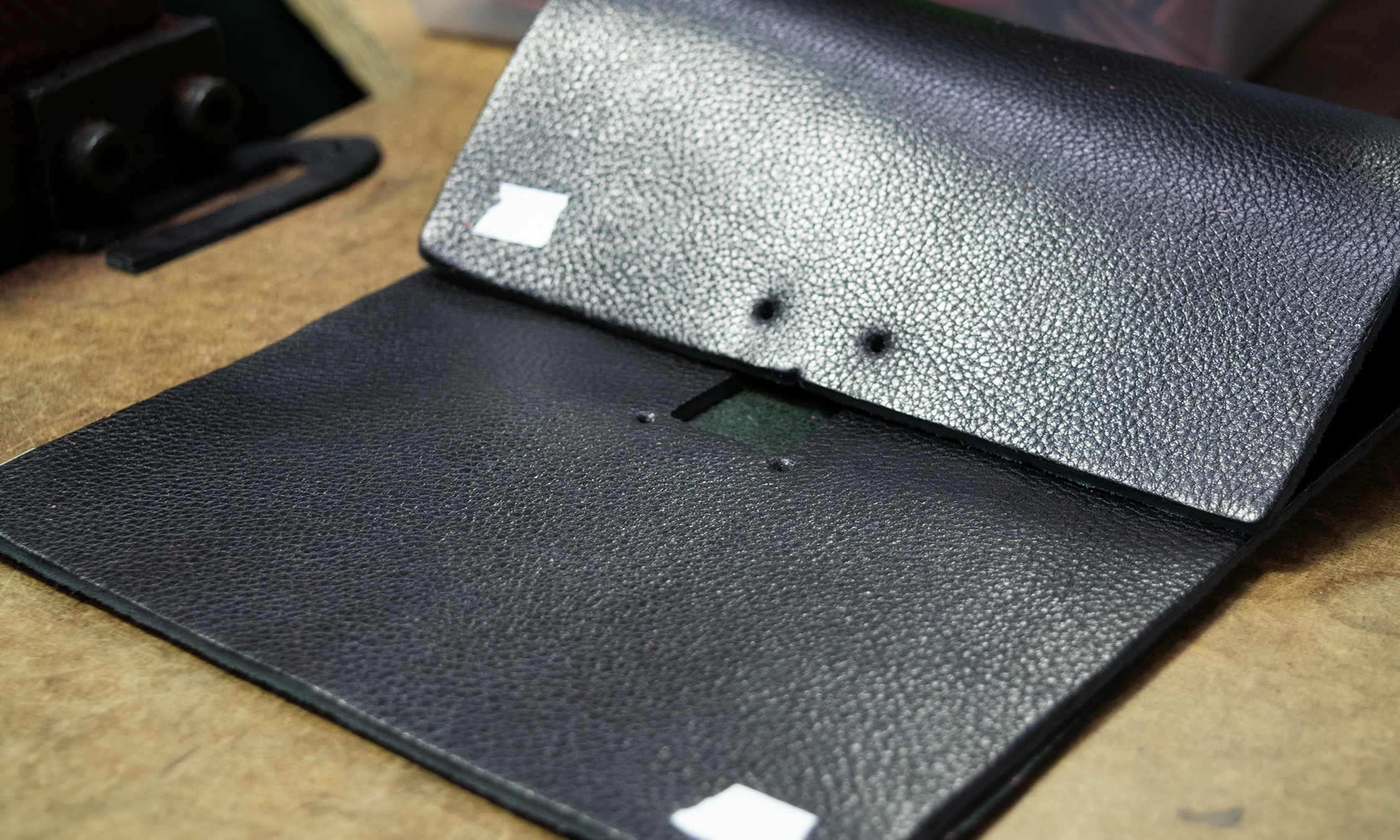 After having been cut, the Lockbox pieces will all be matched by grain and texture, like putting together parts of a puzzle that will eventually form a whole. All of them will then get ready to be split to even out their thickness, but that's for another day.