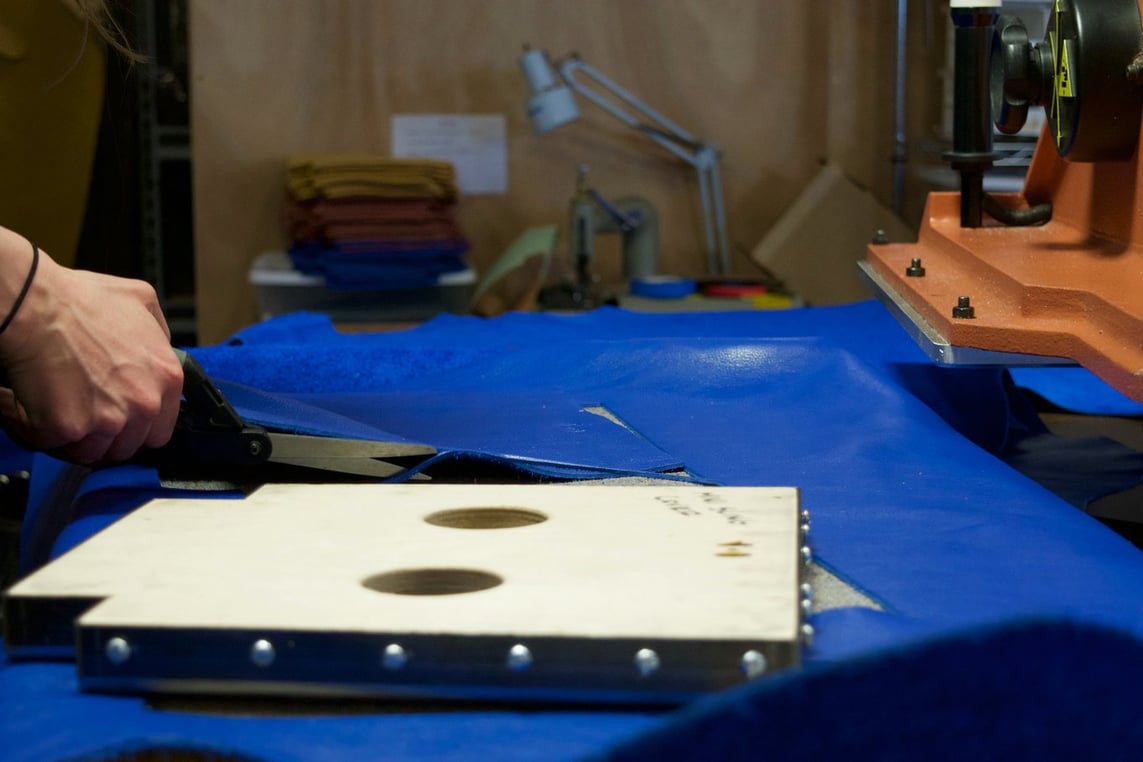 Right now, a batch of Mini Slings is in the early stages of production on the studio floor. The little sibling to our innovative Sling Backpack that converts to a tote or handbag with the pull of a strap, the Mini Sling is a versatile powerhouse of a tiny bag. Although it's much simpler to cut than some of our other bags (the Tripp, for example), every design has its nuances, and this one is no different.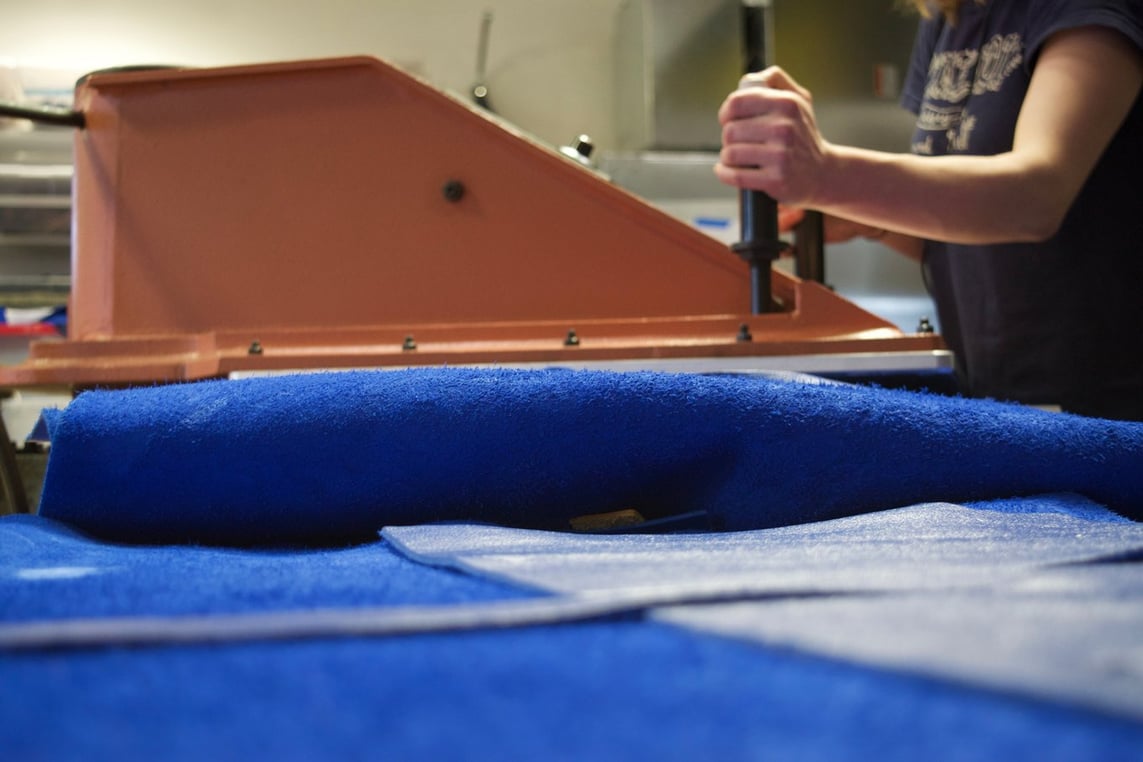 The Mini Sling's performance relies on its ability to move fluidly and easily, something that begins with the bag's shape: if any cut pieces are even slightly off-dimension in the beginning they'll surely lead to an inferior bag later on down the line. Cutting may only be one small step in the grand scheme of things, but it's the step that lays the foundation of all the others, and it's significant for that reason.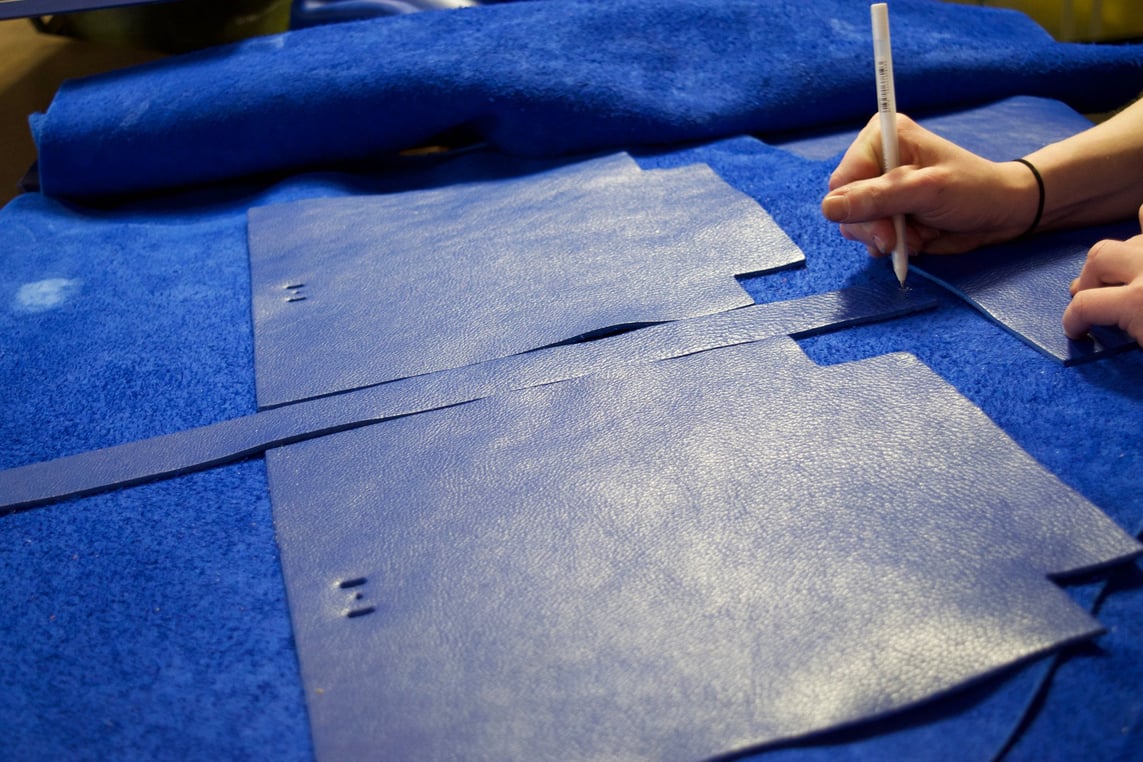 After careful inspection of each hide for blemishes and flaws, the parts of each Mini Sling are cut and laid out next to each other. One by one, they're checked for grain consistency and marked off for later stitching, but each piece will be split before that occurs in order to even out the thickness and ensure a balanced final product. Check back next week to see what these Mini Slings are up to next!