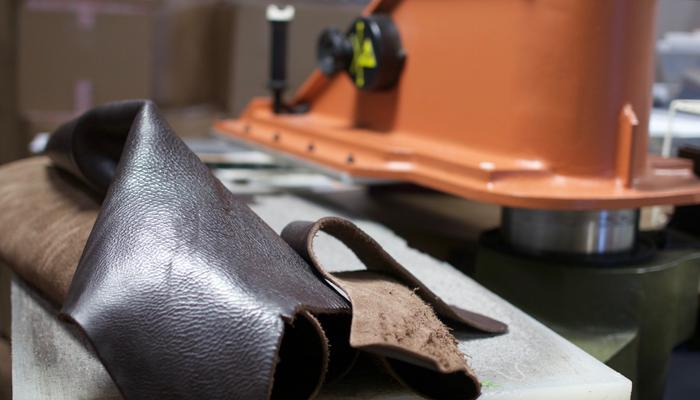 Currently up for production on our studio floor is the Working Tote, a multipurpose carryall piece that can be taken from the workday to the weekend with ease. The first step on the way to the creation of this — and any — Lotuff bag is cutting, a process that's a little more detailed than it may sound.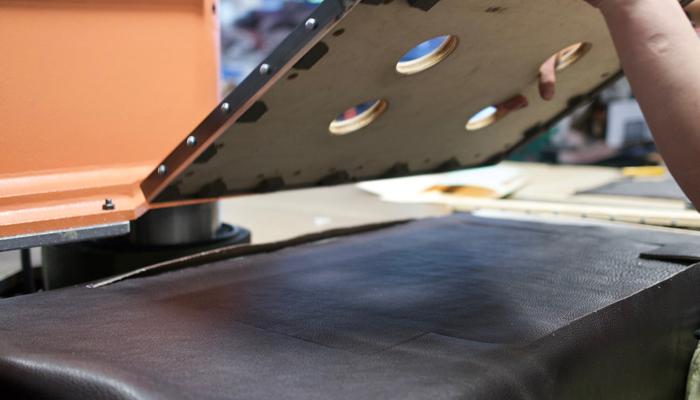 Before a leather hide can even be cut, it must be inspected for imperfections and blemishes. These are then marked off as sections to be avoided as dies are laid into place, each one corresponding to a certain piece of the tote. Once it's been determined where best to do the cutting so as to avoid wasting any usable portions of the hide, dies are measuredly set onto the hide one at a time- after which the machinery is lowered on and "clicked", completing the act.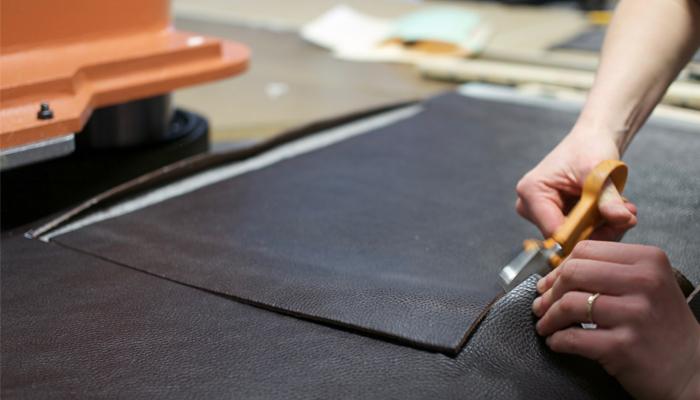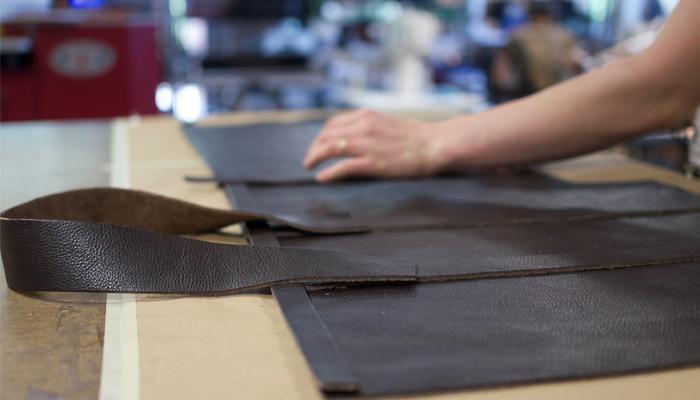 As segments are completed, they're then arranged as though ready for stitching in order to ascertain that the sizing is correct and the grain is consistent. At this point, the components of the Working Tote are ready for splitting, their second stop on the way to completion.