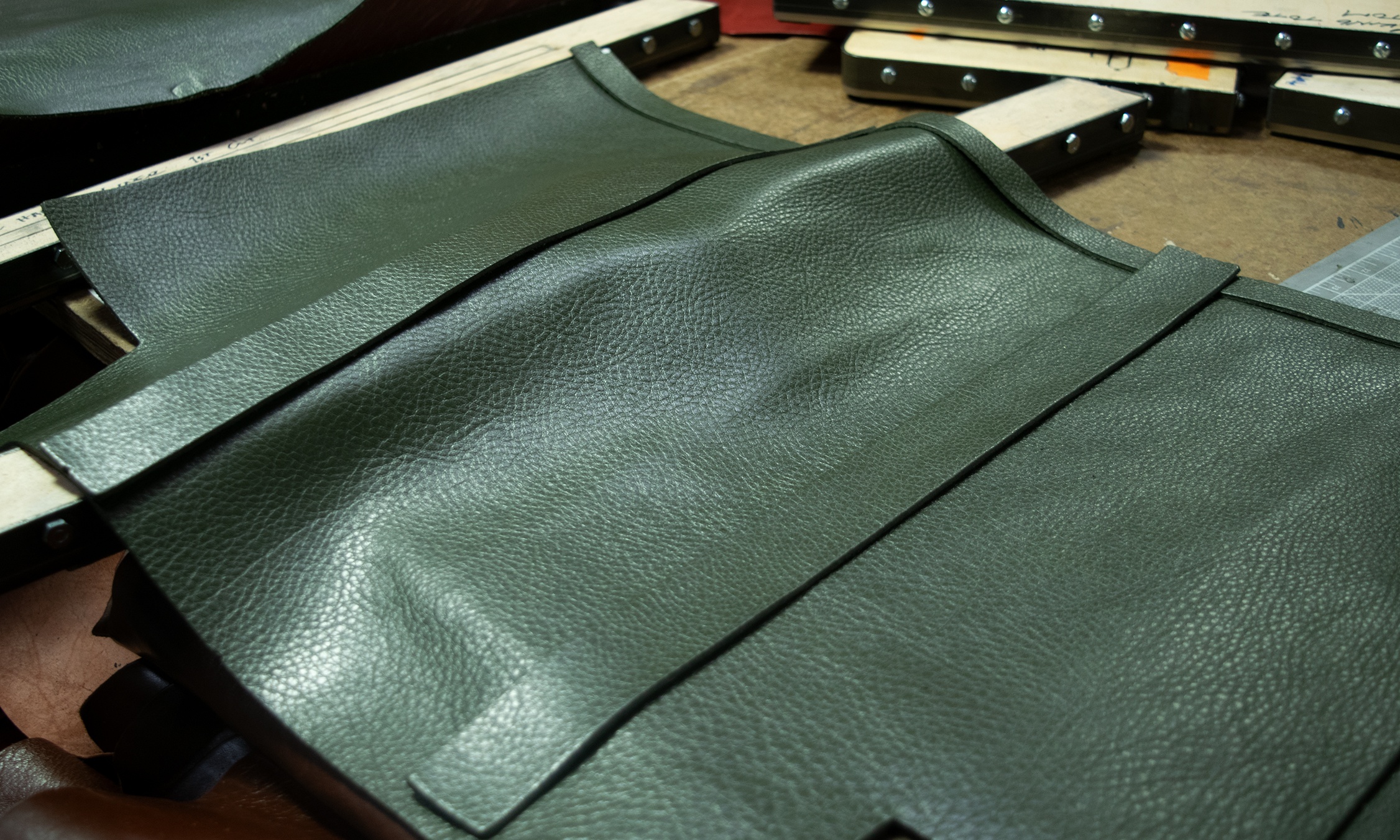 Today on the studio floor, our very first olive Working Totes are being cut. A multipurpose carryall piece that can be taken from the workday to the weekend with ease, the Working Tote is endlessly useful. And paired with the organic, universally wearable shade that is olive green? The two are practically a match made in heaven.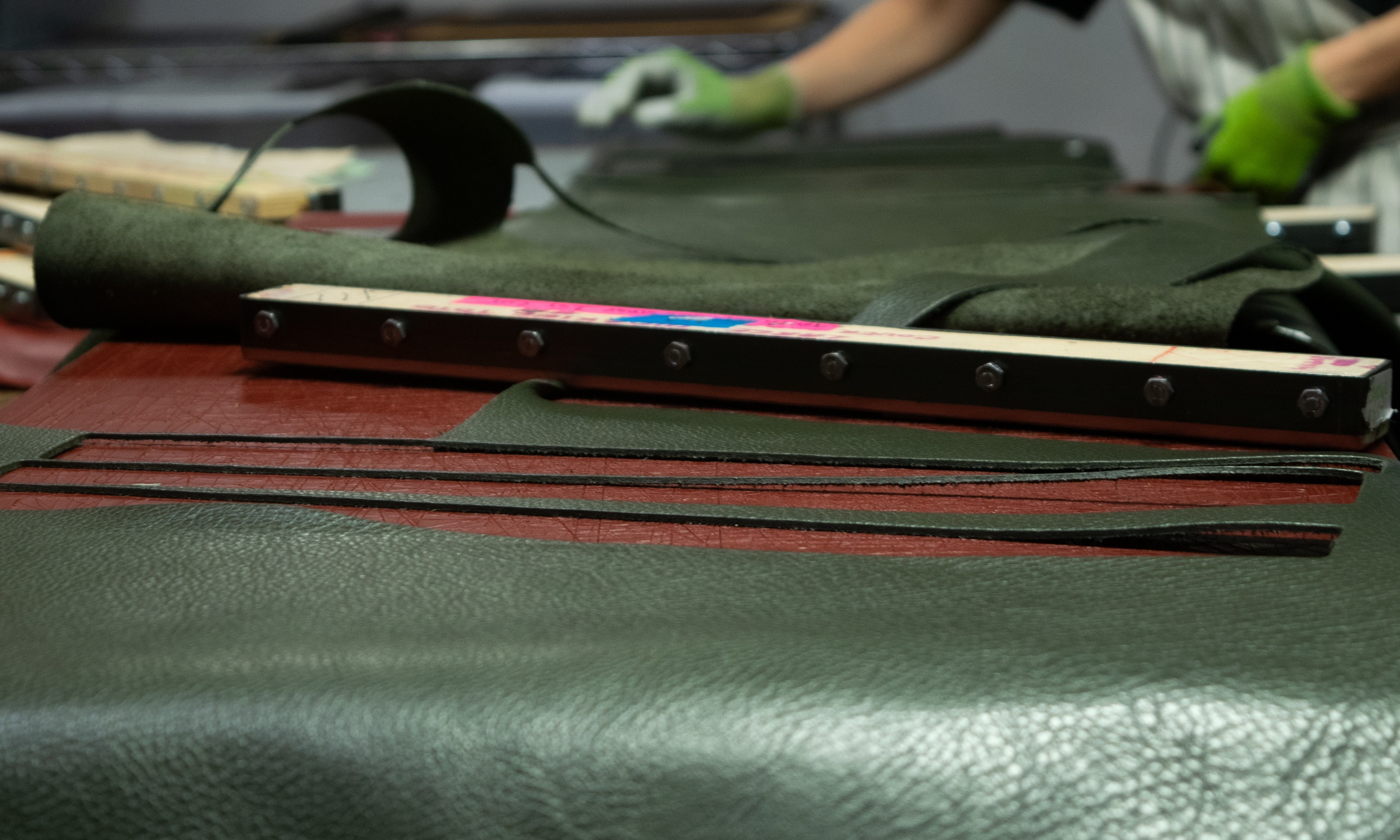 Prior to cutting these richly-colored hides, one of our artisans inspects each one for imperfections and blemishes, which are then marked off with a white pen as sections to be avoided. Then they'll get to work figuring out where to place the dies, each of which corresponds to a certain piece of the tote, so as to create as little waste as possible. (It's something like a reverse jigsaw puzzle.) The machinery is lowered on and "clicked", completing the act!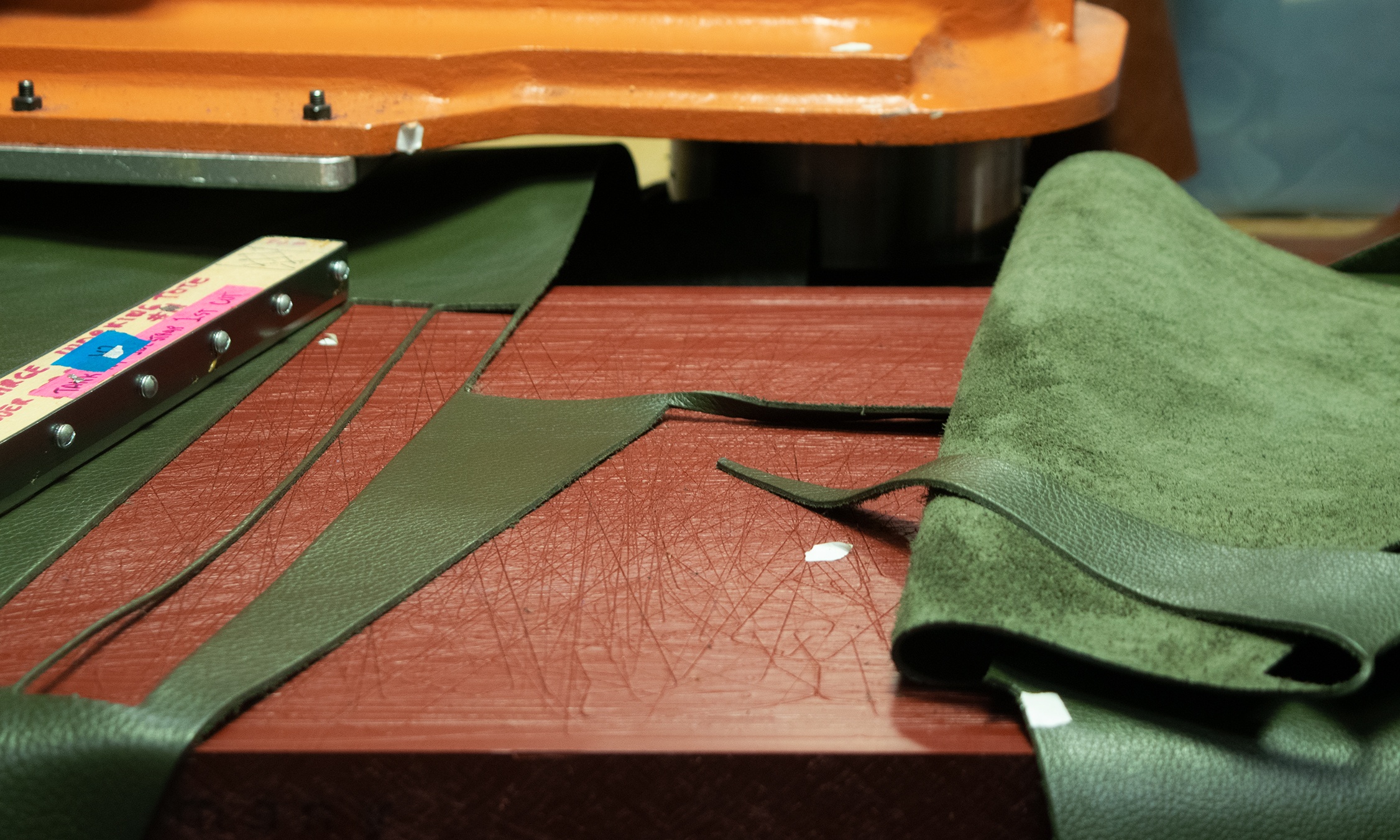 As segments of these Working Totes are completed, they're arranged as though ready for stitching in order to ascertain that the sizing is correct and the grain is consistent. Pieces can be swapped around at this point to ensure better-looking bags across the table—call it another kind of puzzle, if you will.
With that, the components of the Working Tote will be sent into the waiting hands of another capable artisan to be split.