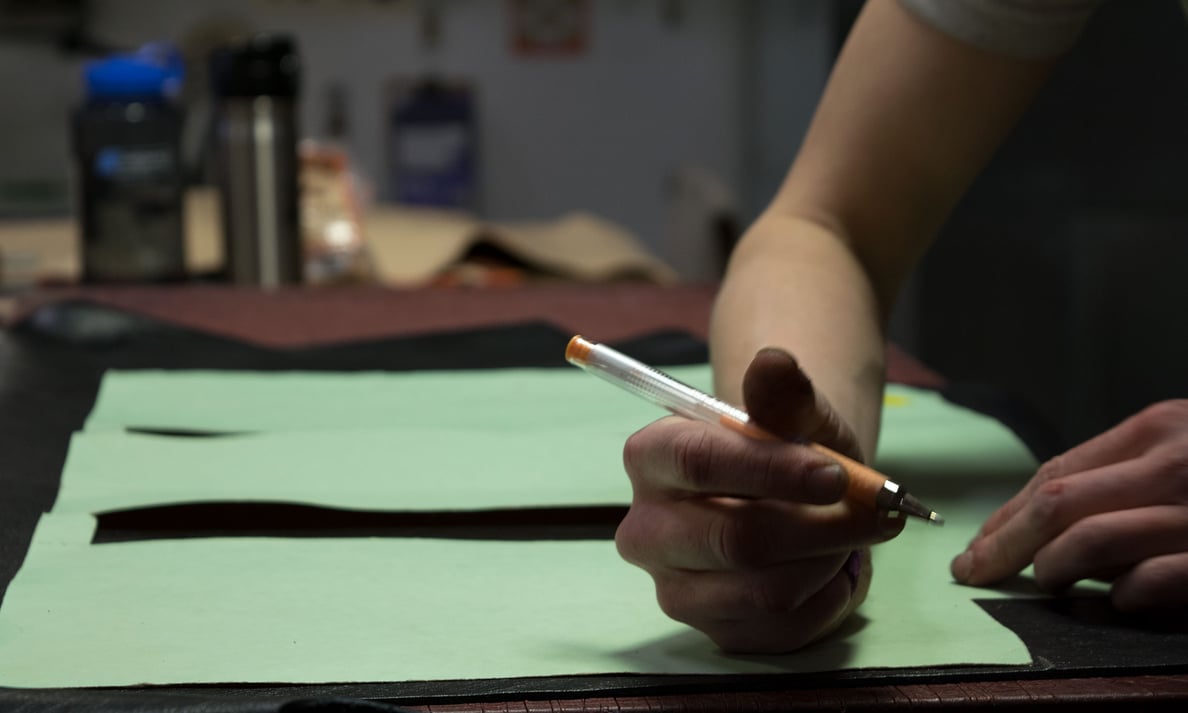 This week in the Lotuff studio a round of the Zip-Top Medium Tote is starting its production journey.
A perfectly sized everyday tote, this bag's middle name ought to be "versatile," as it performs equally well as a market bag or travel companion. Sharing the same silhouette as its sister bag, the Medium Leather Tote, and its slightly larger cousin, the Working Tote, it remains unique with its zipper closure, keeping all contents safe and secure no matter where the day brings you.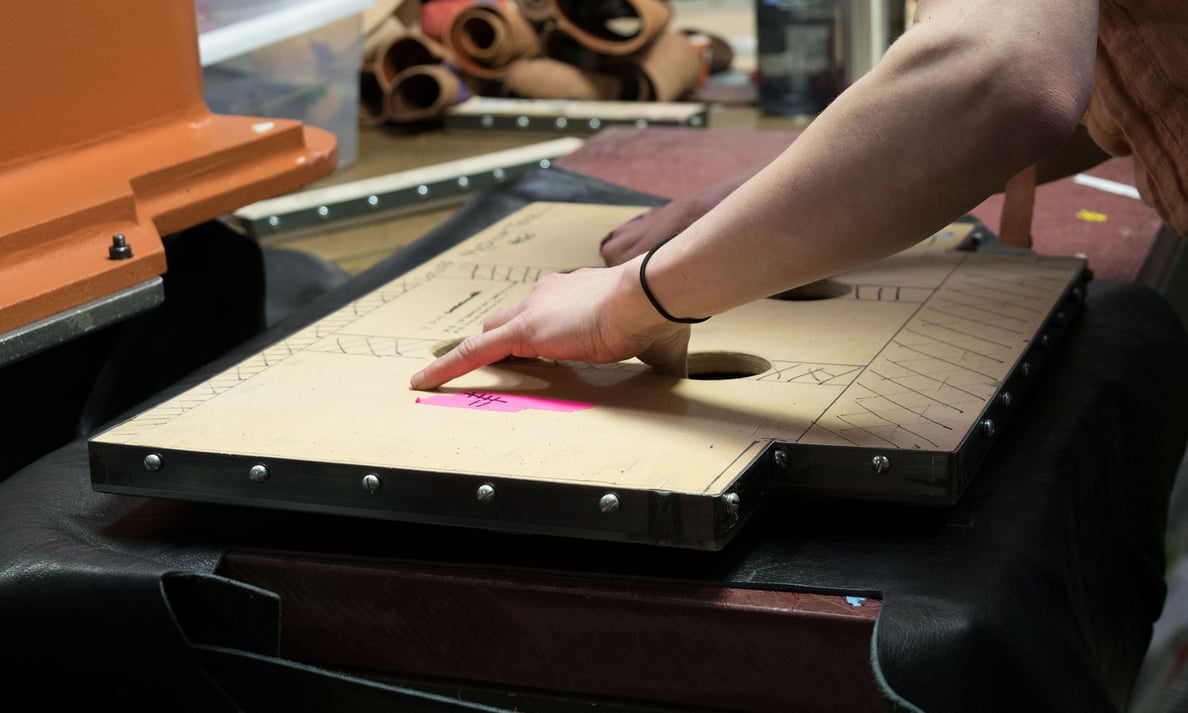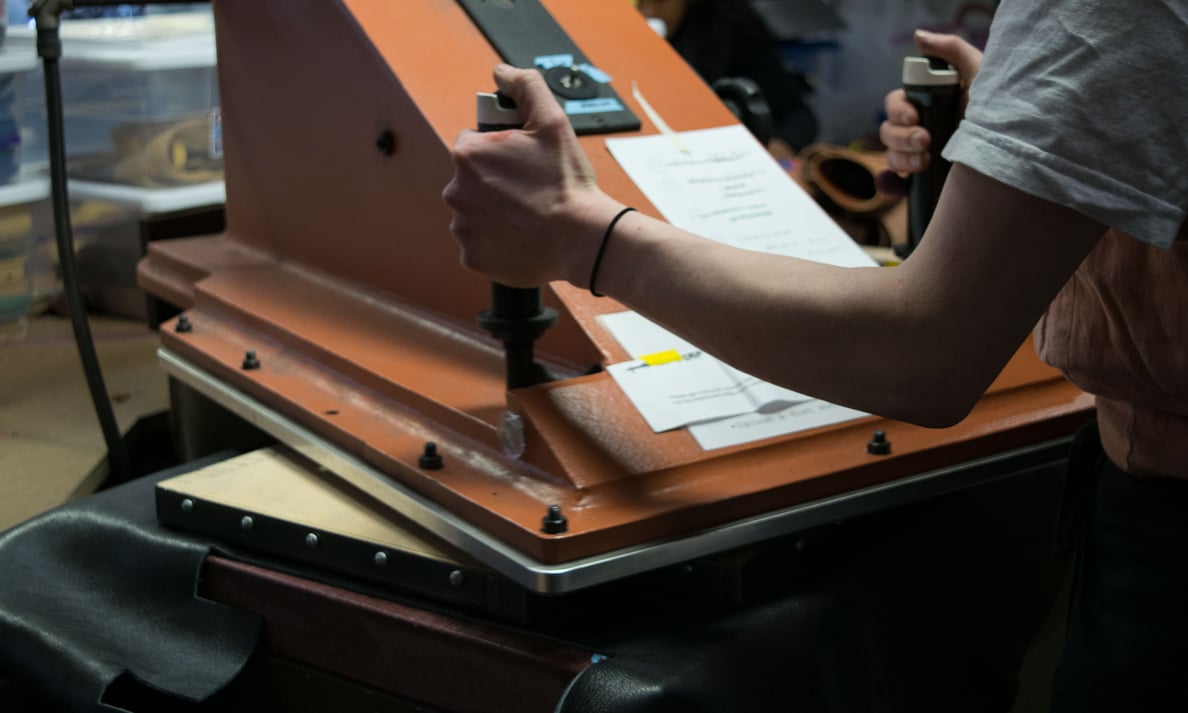 We start at the cutting table with these versatile companions. Since the pieces that comprise this bag are on the larger side, much care is taken when selecting the hide to ensure that the grain on both sides of the bag are similar and paired well.
Once those choices are made, templates are used to mark off the hide, and then dies are set in place and clicked, cutting the leather into pieces. Our artisans then set all of the well-matched pieces together, including top and side collars and handles. They are now ready for their next step in becoming the ultra-useful and chic tote we all love.