*All images courtesy of East Fork Pottery
"It's a wild world out there, but a tender, beautiful one too, made ever more sacred by our daily rituals of eating, drinking, and coming together around table [sic]." -East Fork
Headquartered in the Blue Ridge Mountains, East Fork's pottery collection is made from regionally-sourced stoneware clay and fired in a gas kiln. Their house-made food-safe glazes in muted earth and jewel tones often reveal speckles of iron from the North Carolina clay.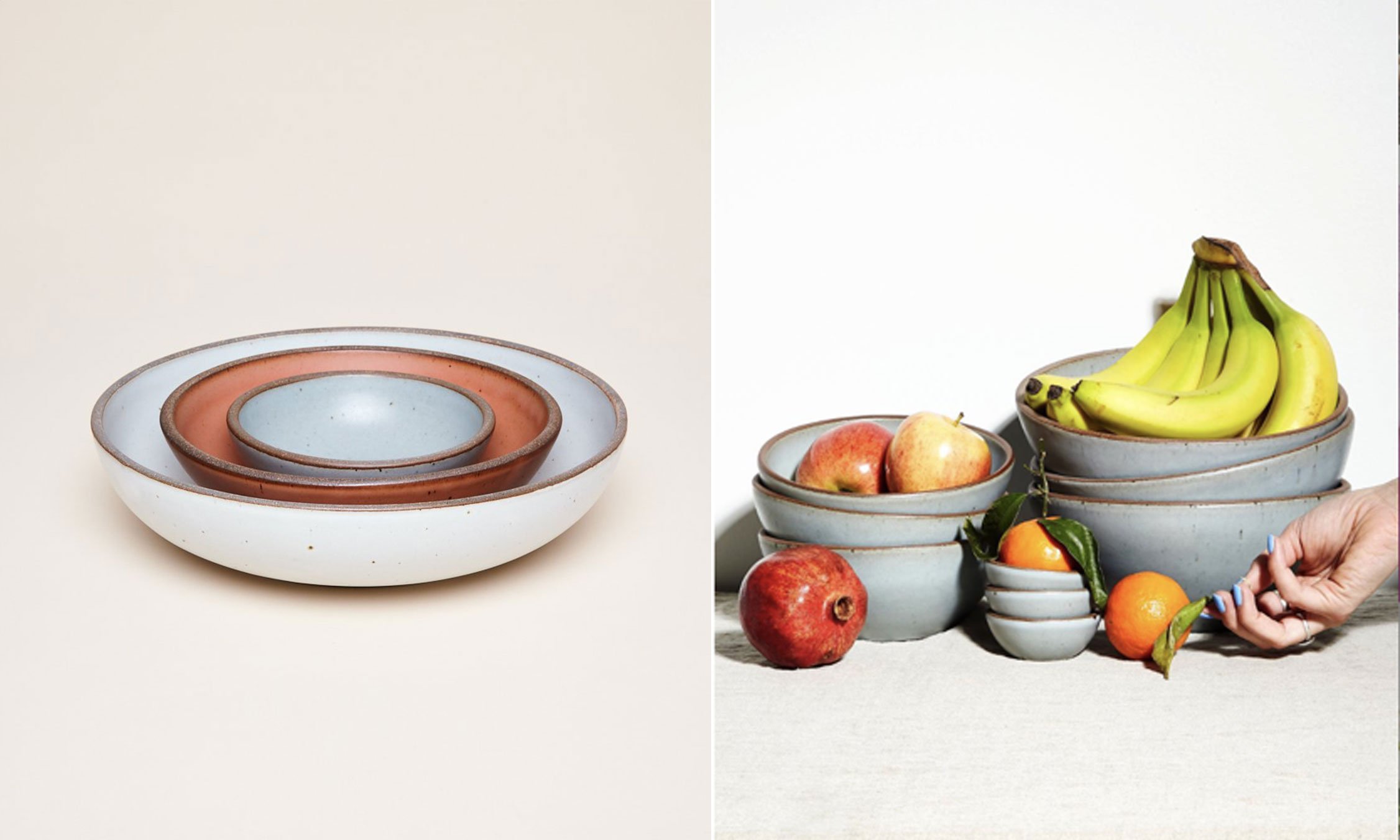 Co-founders Alex and Connie Matisse, along with John Vigeland wanted to make understated pieces, but with exceptional materials and craftsmanship. In a shared philosophy with Lotuff, East Fork believes that handmade artisanship should come before the quantity of items manufactured. You can see why we love them so much, right? And that Matisse name...look familiar? Alex happens to be the great grandson of Henri Matisse, and came to his love of clay during his school years.
I'm a big fan of beautiful utilitarian items: everyday pieces that greet us in the morning with our coffee and toast; items that line our cupboards and help to serve our families. I'm also a huge admirer of solid, handmade pottery and wrapping my hands around a warm ceramic cup on cold mornings. East Fork has given us all of this and more: the perfect bowl for eating your favorite ramen or your grandmother's stew, the best tumblers for a cozy dinner, and the most adorable vases to hold all the spring blooms that are right around the corner.