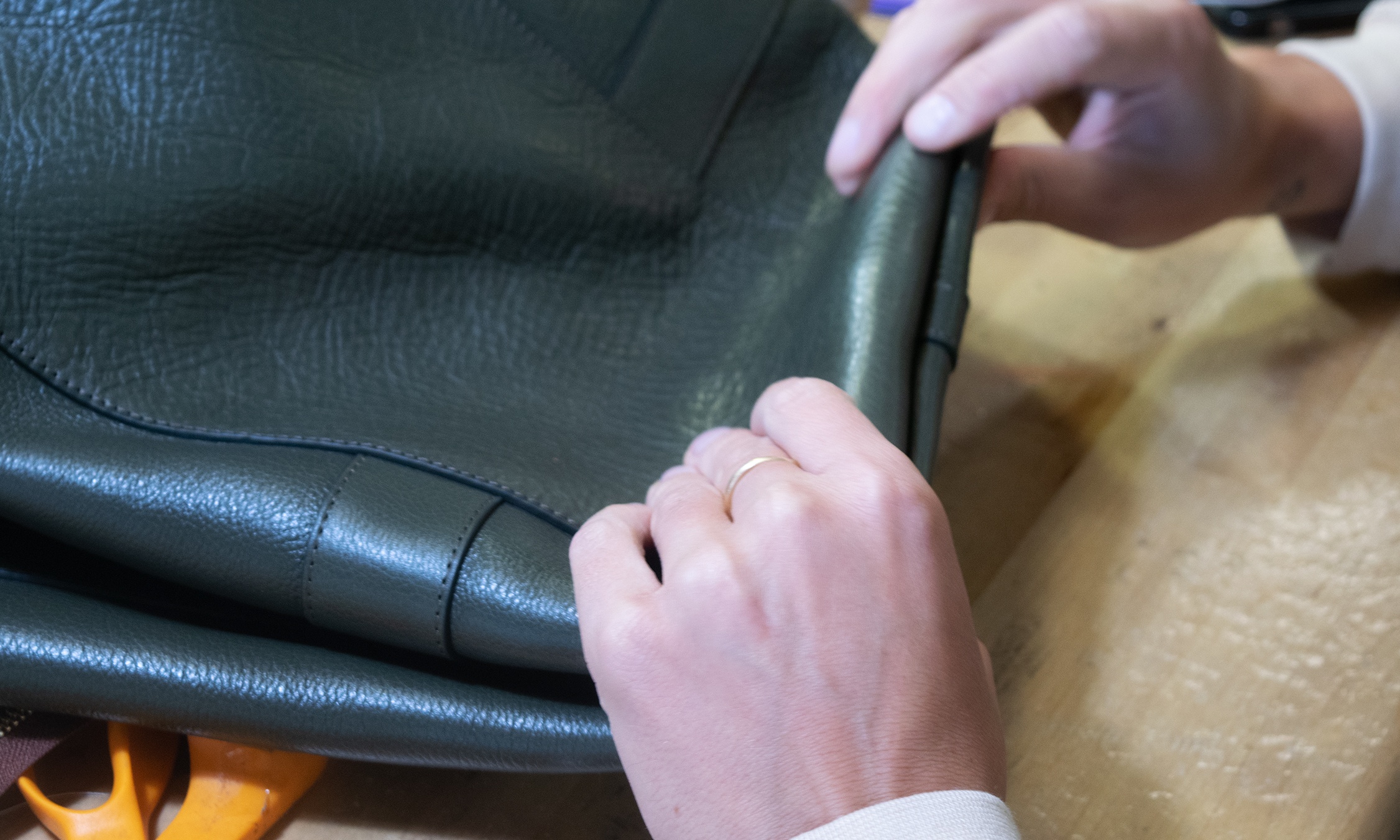 These olive Working Totes are just about done, but before they can be sent out into the world, there are a few things left to do. The first is creasing the bottom edges with a hammer, which sets the tote's shape and provides it with a defined base post-stitching. Then one of our artisans will visually assess each finished tote to make sure no inconsistencies or issues were missed in earlier stages of production, such as uneven stitches or unsightly hide blemishes.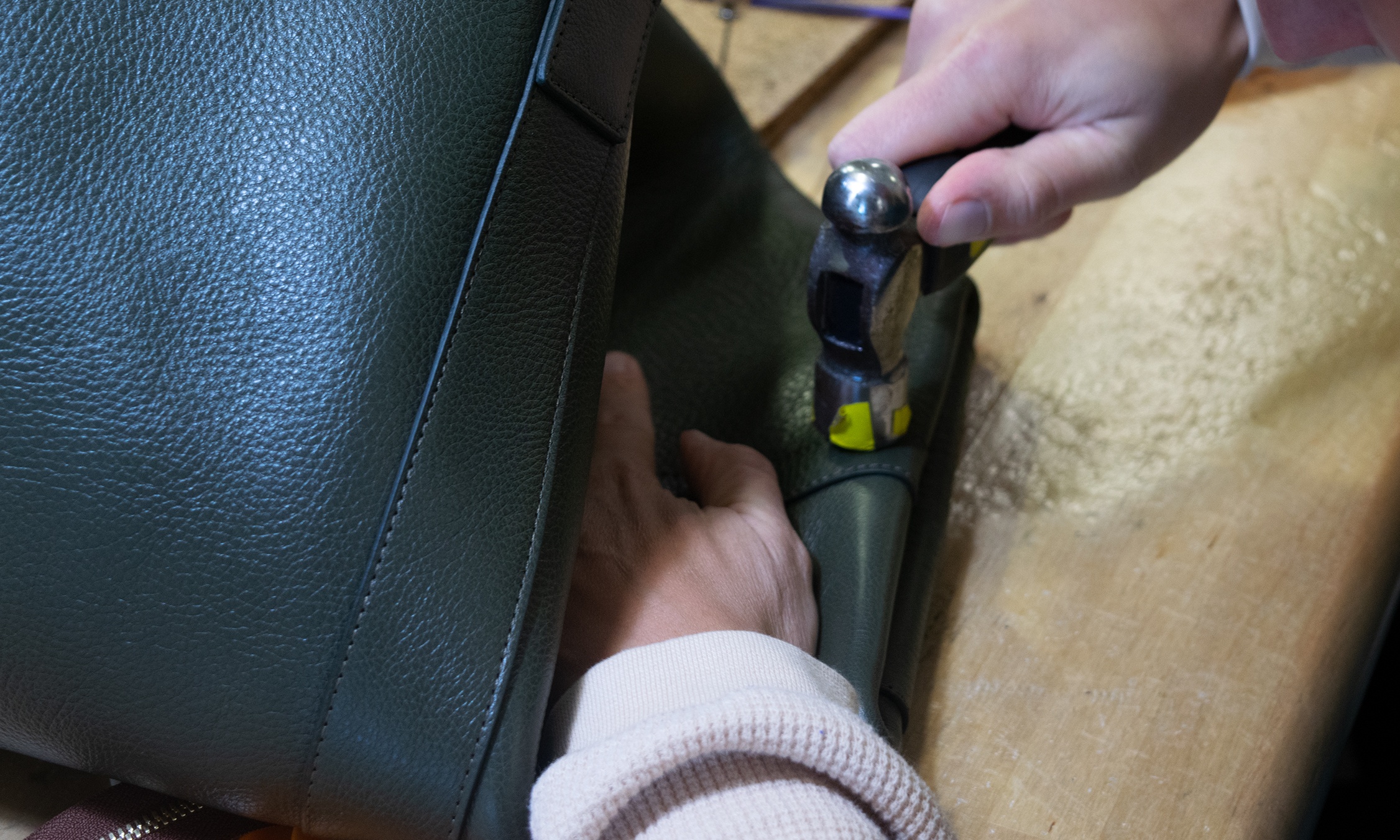 After we're completely sure that every part of every bag is exactly as it should be, they'll be conditioned and shined with our leather elixir. Working for all intents and purposes like a moisturizer, it brings out the richness of the leather's color and adds a layer of protection so that it will look its absolute best come rain, shine, or snow. Locally-made letterpress hangtags and registration cards are attached next, accompanied by a handwritten note to thank each customer and wish them the best with their new tote.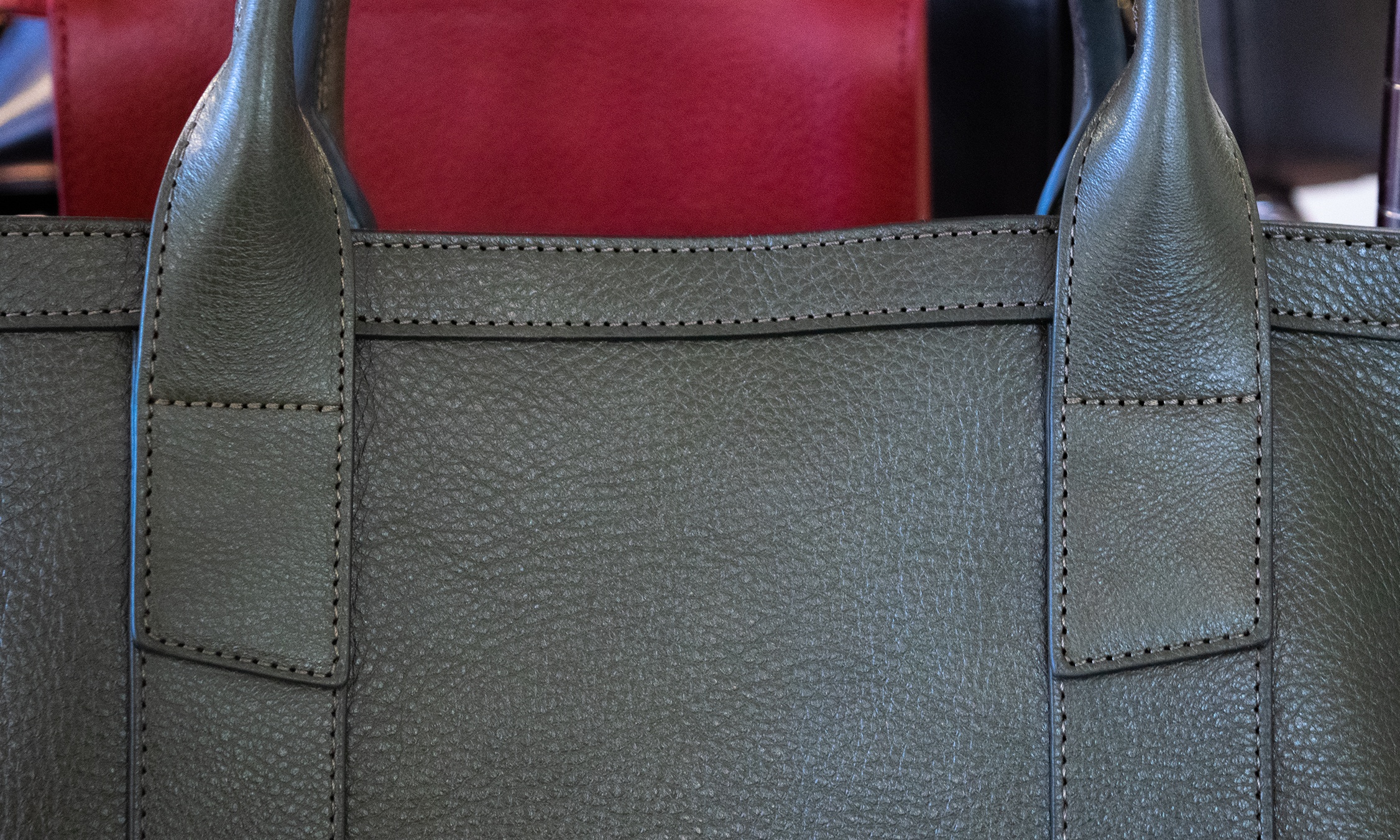 Last but certainly not least, the totes will be carefully packaged so nothing gets bent out of shape on the journey. Safe and secure in their boxes, our beautifully neutral olive Working Totes will soon be ready to begin their first of many adventures.