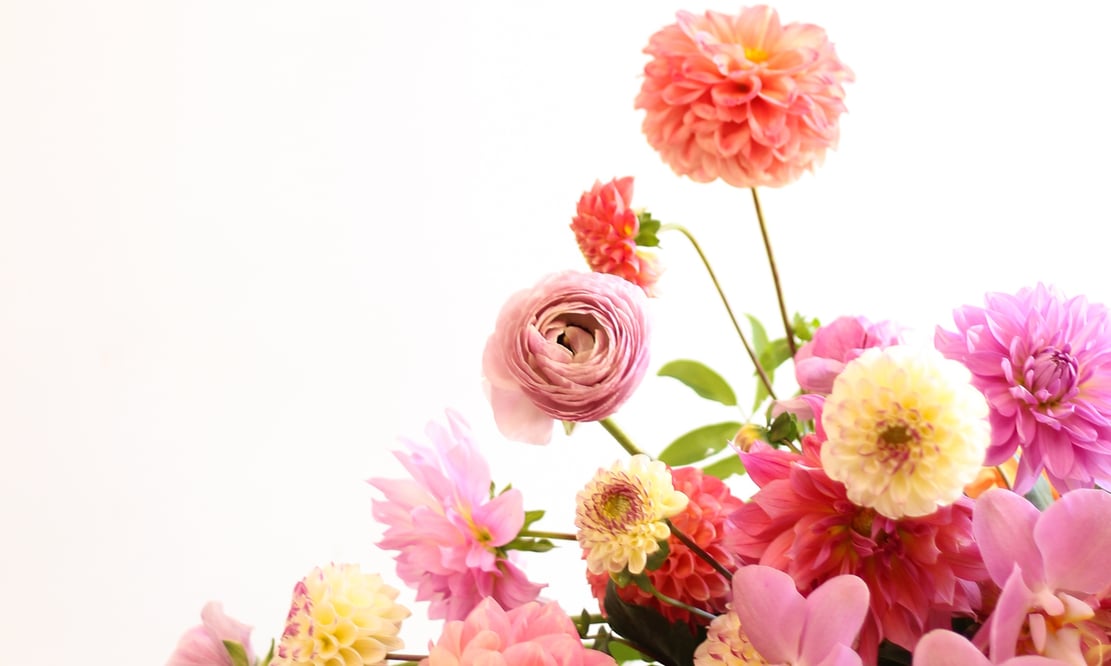 It's one thing to grow a farm full of beautiful flowers, but it's something else entirely to be able to transform them into some of the most beautiful arrangements you've ever seen. Luckily enough for us New Englanders, Providence's own Semia Dunne of Flowers by Semia does both.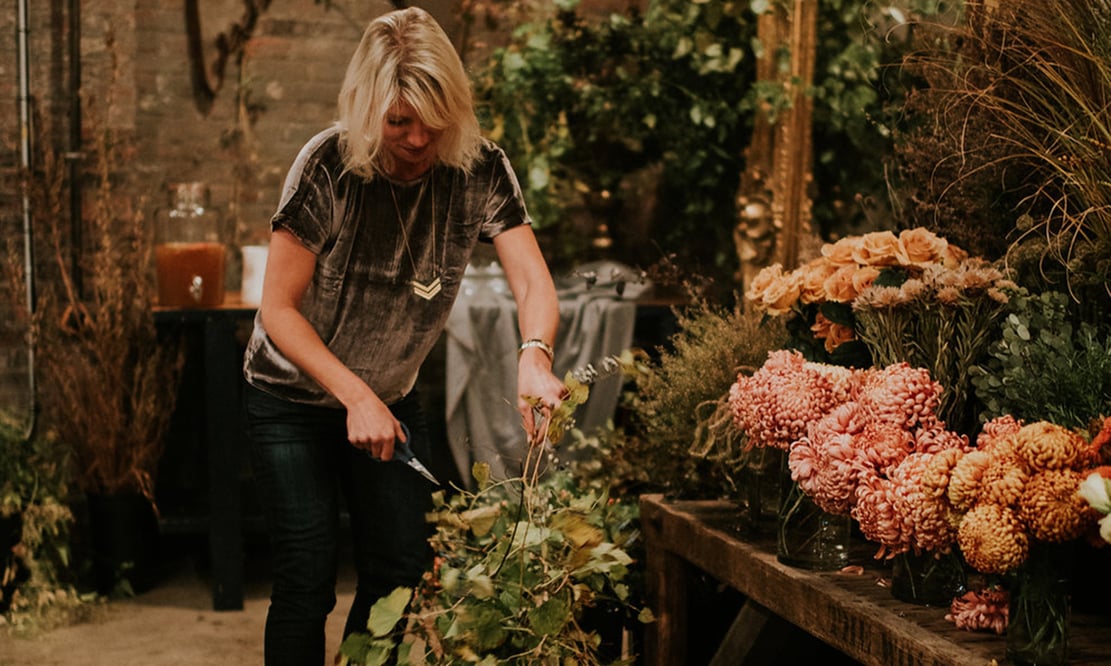 Photo by Allison Markova
For 17 years now, Dunne and her team of equally talented artists have been working to create designs that are pretty much guaranteed to elicit awe. Raised by a mother who taught her how to garden and care for all manner of delicate blooms, floral design remained a hobby until she decided to take the leap and turn it into a career. After cycling through a few locations, Flowers by Semia eventually found a permanent home in the creative haven that is the Steel Yard. As they say, the rest is history.
One of the company's biggest motivators is being able to support the local community by sourcing from other local flower farmers while also offering private and group workshops for anyone looking to learn more about this art. Yet, that's only in addition to styling florals and providing creative direction (complementing the arrangements with other elements like linens or candleware) for weddings and all manner of other gatherings.
Flowers by Semia has recently taken their community-driven mission even further by expanding into wholesaling both flowers and accessories needed by floral designers to execute on events. Whether a stylist, interior designer, or fellow floral designer, the hope is that they'll be able to provide everything a client may need to curate something truly special. Somehow, I don't think they'll have any trouble doing so.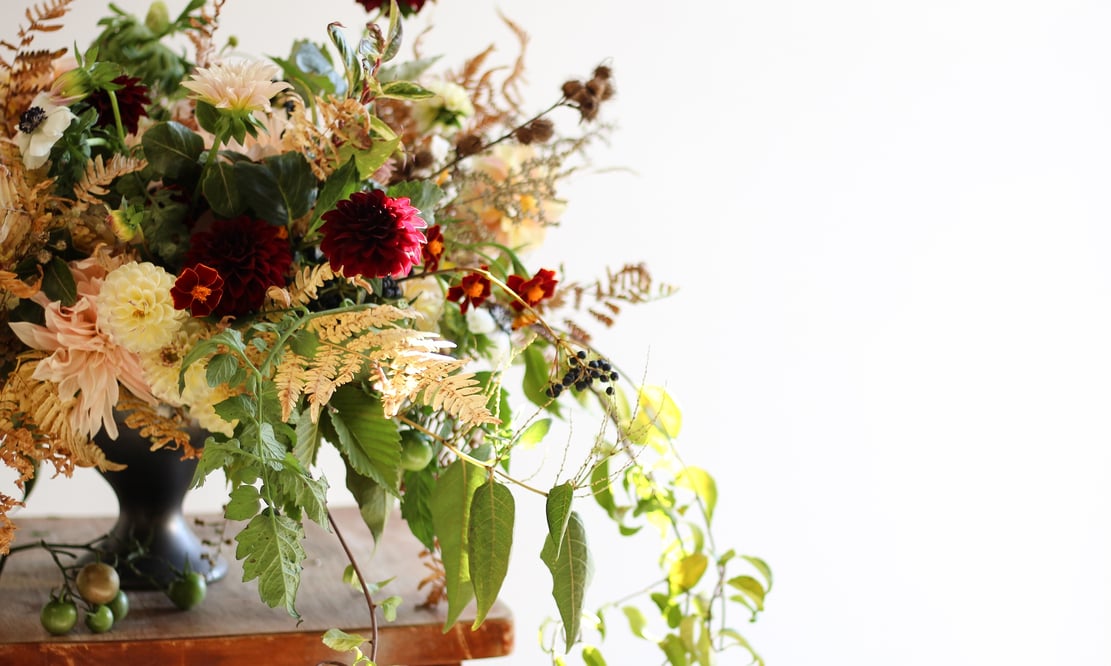 I don't know that there can only be one reason why I love Flowers by Semia's product, but one of my favorite aspects of this talented team's creations is when they infuse fruiting branches into their arrangements. At once both alluring and elegant, there is a beautiful texture and life that appears when they are added amongst Semia's most fragrant and vibrant blossoms. Commission an arrangement, and prepare to be amazed.