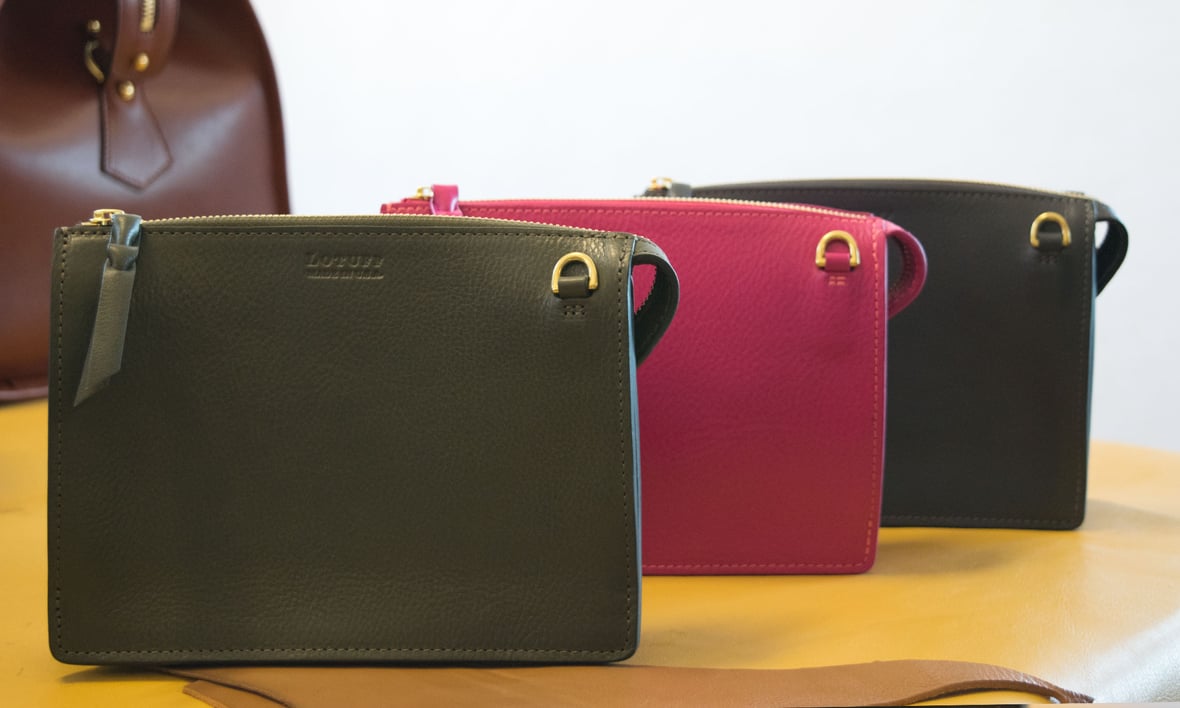 This week in the Lotuff studio, we're giving you a preview of our newest colors for the AW18 season. Camel, olive green, magenta, and elephant will be joining our lineup in a few months' time, but since we just happened to have a few samples lying around, we thought we'd introduce them all now!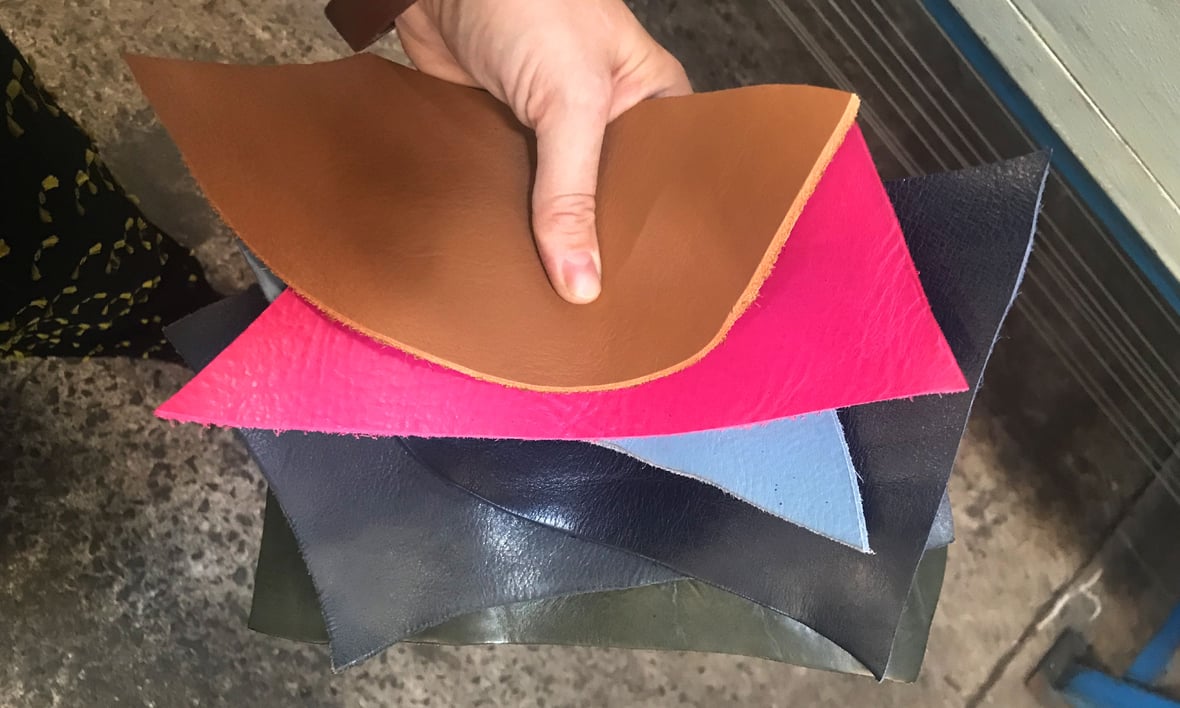 As you can see above, we had a few choices to make when it came to narrowing down the final four. So, how did we make the cut?
Let's start with magenta, the brightest of the newcomers. This particular tone is the brightest possible that can be created using natural dyes, and took quite some time to develop at our tannery. Most of our colors are on the neutral side, and we felt that our electric blue—also the most vibrant natural blue out there—needed a companion. It doesn't hurt that magenta has strong ties to the art world, either: Matisse spearheaded its use in the Fauvist movement, and it's been at the forefront of psychedelic and protest art well into the present. And, magenta complements green, which brings us to our next color.
Olive green most notably found its origin in military garb (think the classic M-1943 field jacket) and has since become iconic in both men's and women's fashion. Not quite achromatic but not quite bright, it fills the gap between as an organically raw shade that begs to be paired with...well, just about any other.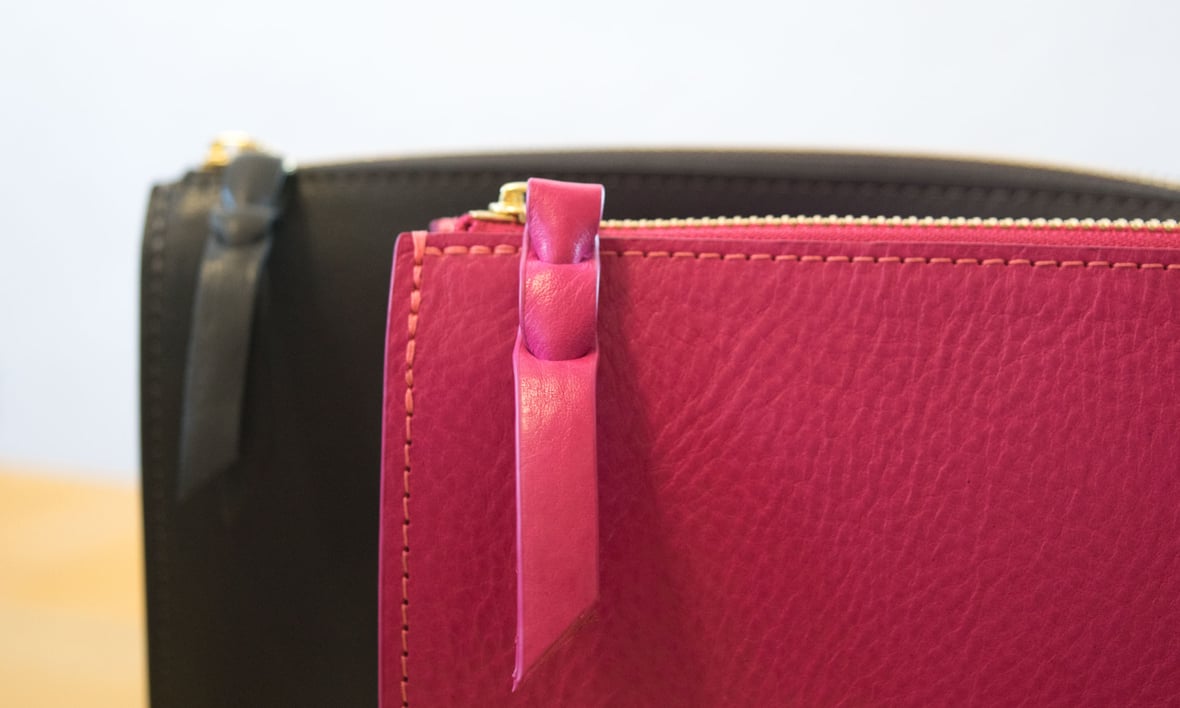 Up next is camel. As with magenta, we devoted much time to formulating this perfect neutral brown until it had just the right kind of richness and depth we were looking for. This color has traditionally brought with it a subtle announcement of luxury, and our particular iteration aspires to be no different. Just think of the traditional London camel hair coat as ubiquitous today as it was in the sixties. And now imagine being able to wear that hue year-round in the form of a Tripp or backpack. Total, perpetual class.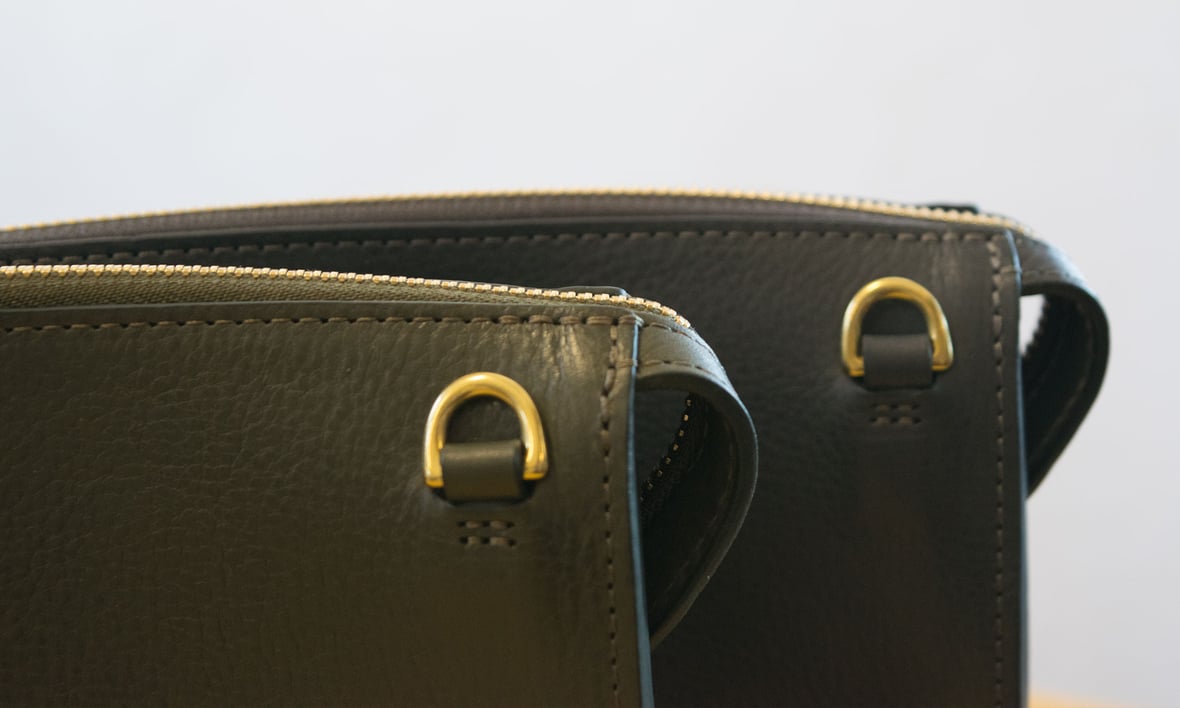 Oh, elephant. Did you think we forgot? Last but not least, this is a fully neutral grey created using many layers of translucent dye. But, unlike some shades that tend to look flat and dull, ours has a lively intensity thanks to the subtle blue tones we've nudged into the mix. Anything but drab, it'll make the dreariest day seem that much brighter.
All four of these will launch in the fall, and in the meantime, they've made the rounds at Paris market week and will shortly do the same in New York. From elephant to magenta, olive green to camel, this year's new additions are sure to stick around in our collection just as they've done for decades past. Until then, show the rest of our colors some love!