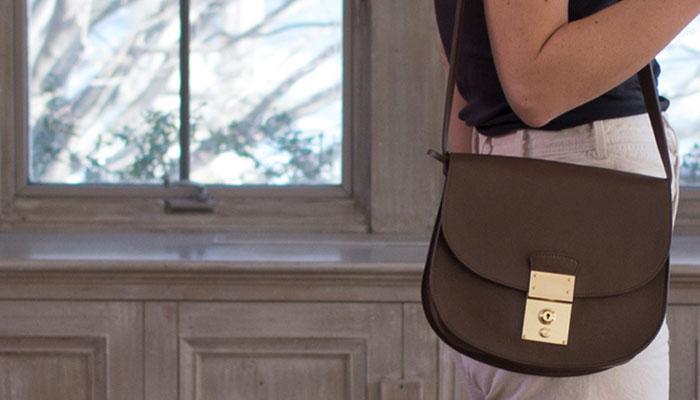 Just yesterday, the Lotuff team completed their first workshop run of our new Arc Shoulder Bag. A feminine take on the traditional saddle bag, its elongated, tapered silhouette with a contrast lining and solid brass hardware, it's perfect for the fall season and beyond. Thirty Arcs made their way through the studio over the course of about a month, and in the words of creative director Lindy McDonough, "It was difficult, but they came out beautifully. I think we touched on a strong moment in the studio in Providence because of that- the energy was high." All that energy culminated in a celebratory team dinner just a few minutes down the road at Wara Wara, a quirky Japanese eatery that proved to be a wonderful setting for our gathering.
Lindy's inspiration for the Arc's design sprang from the shorter, wide-leg pants that have found a place in women's fashion this season. It's the bag she dreamed would perfectly accompany these seventies-style trousers, replete with thoughtfully engineered features that make the Arc a bag to last through decades of future trends.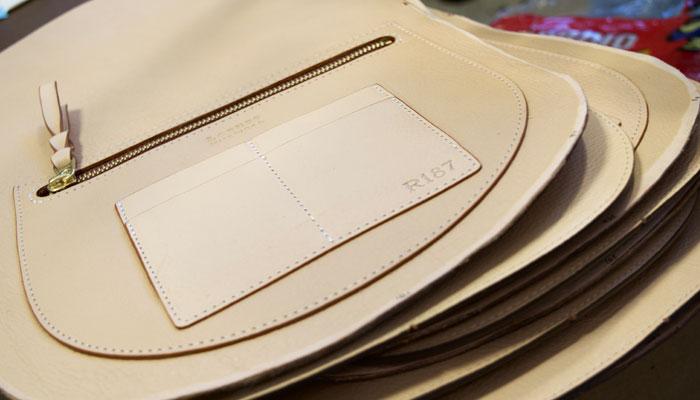 This piece can be worn either as a shoulder bag or as a crossbody, but it's been designed to hit directly at the hip rather than the waist. A complement to how clothes are made and the way people wear them, this prevents the Arc creating a boxy shape for its wearer while giving them room to put their hands in their pockets.
We custom-made brass rivets to match the locks, and the lock's removable key subtly hangs off to the side, making it easy to quickly secure the bag whenever necessary- maybe on a long, fatigue-inducing train ride to a faraway destination. The creation of the Arc marked our first foray into color-blocking, and the contrast lining even extends to the exterior pocket. On each side, the stitching corresponds with the color of the leather, too.
For these reasons and more, we're all proud to be adding the Arc to the Lotuff collection- the attention and care that have gone into its development, design, and assembly are just as beautiful as the bag itself.