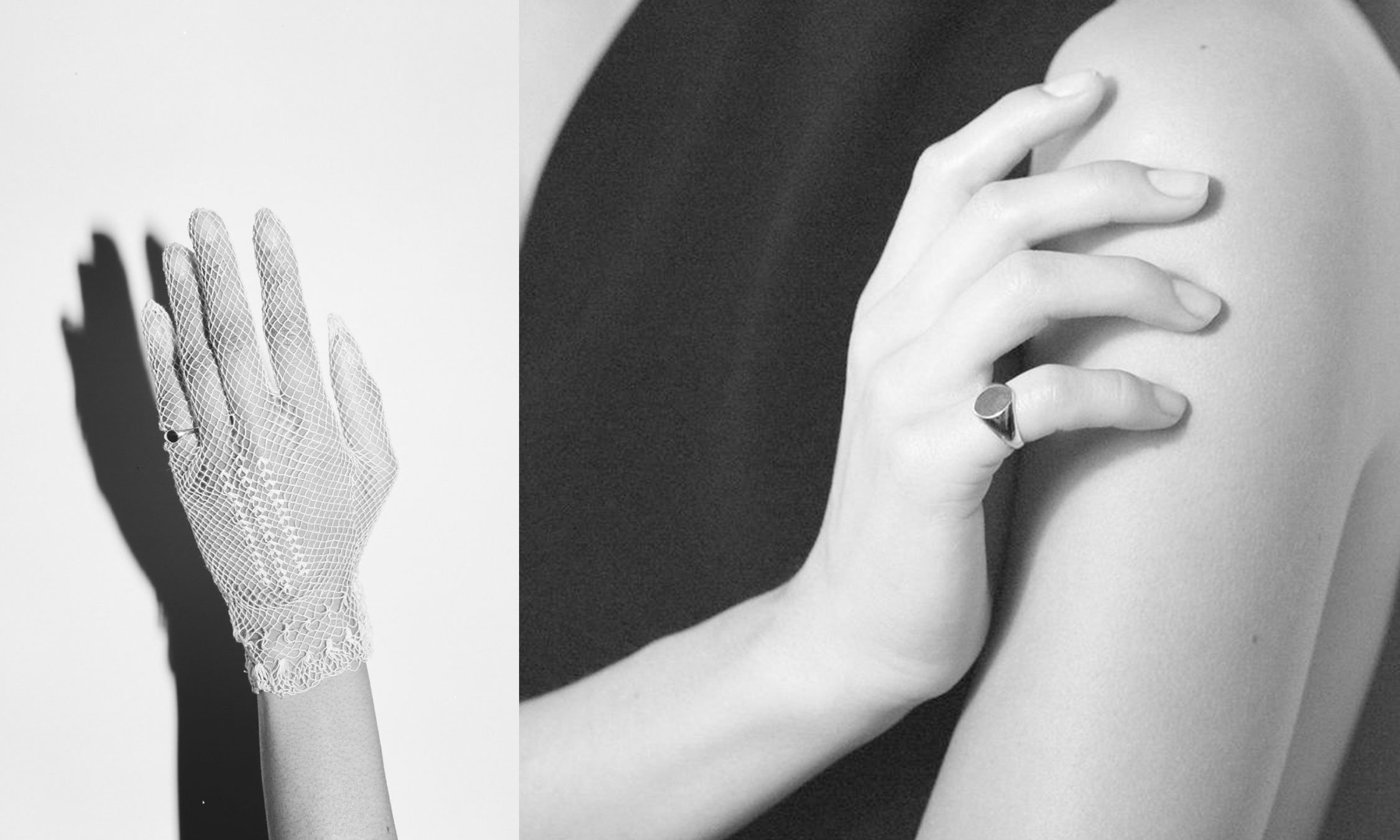 Monograms and signets are two things I'm a complete sucker for. I would probably have my initials embossed, embroidered, and etched on everything I own if not for the concern over appearing completely egocentric. Permanently prepared for camp, a lovely initial would be scripted on all my things—pajamas, bags, towels, undergarments, jewelry.
A marker of identity and affiliation, signet rings were historically considered more significant than a written signature. Today, of course, rather than being used to seal the wax on a legal document or letter, they're just fashionable and fabulous. However, it's interesting to me that the same premise is imbued in the owning of such a piece. Names are a large part of our identity, affecting how we see ourselves and how others see us. There is a sense of affirmation and comfort having one's name or initial in print. Similar to a writer who maintains some level of immortality through her written work, our monograms and signets often become cherished family heirlooms. What better way to celebrate who you are than with a gorgeous golden signet ring? I mean...Valentines Day, anyone?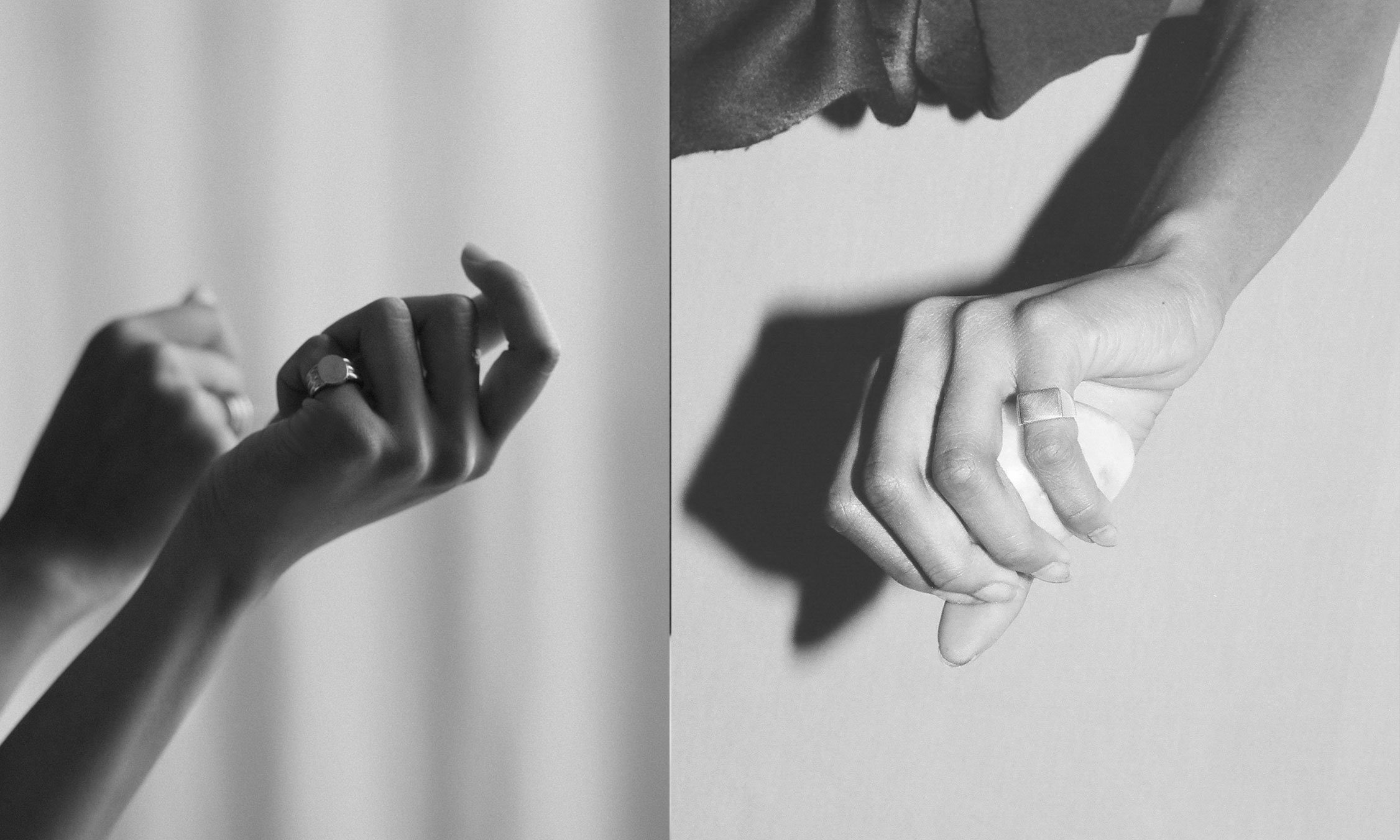 Based in Los Angeles with each piece handmade or order, J.Hannah makes beautiful, timeless signet pieces in the form of rings, necklaces, bracelets, and cuffs. She maintains classic yet modern shapes, and offers delicately engraved initials for those of us who just can't get enough of ourselves. My favorite J.Hannah's are the rings. The Oval Pinky Signet is the perfect, classic size, while the Demi Signet is its smaller and darling cousin. Both the Stacked and Rectangle signets are larger statement pieces that, like all of J.Hannah's jewelry, are meant to be worn daily.