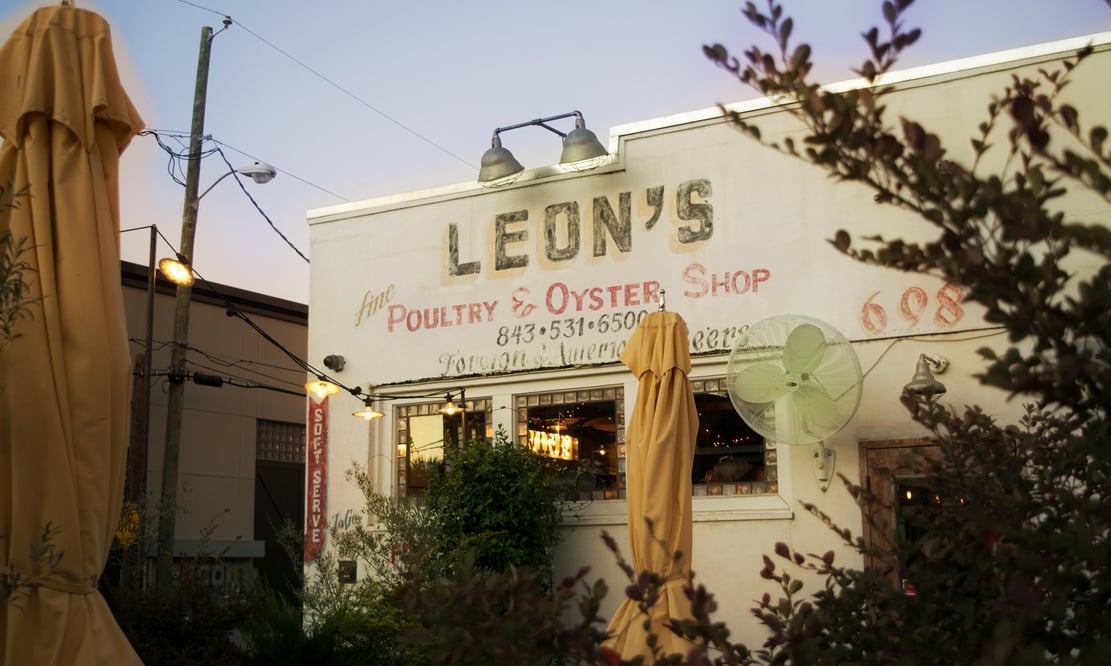 If I had to describe my idea of the perfect restaurant, there would no doubt be mention of oysters, fairy lights, and big windows. Oh, and rosé on tap. A girl can dream, right? Uncannily enough, I found it all in Leon's Oyster Shop on my recent and first visit to Charleston, South Carolina. Formerly a garage, this restaurant is an open, bright space designed to deliver a sense of community and really great food; it succeeds on both fronts.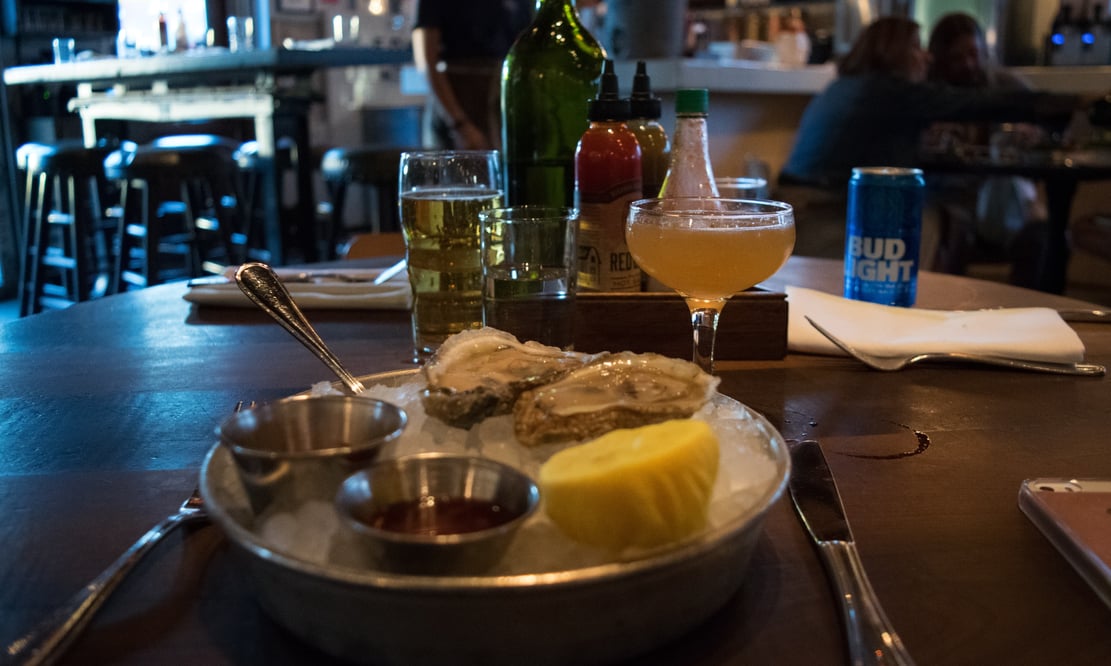 Leon's only opened three years ago, but thanks to James Beard award-nominated chef Ari Kolender it's established a strong and much-loved presence in the city. Having been raised in-state before attending school out in California, Kolender sought to blend the health-crazed vibes of the Pacific coast with the soul food of the South. What resulted is a menu that's part oysters and fried chicken (which, according to Condé Nast Traveler, "has the power to send a vegetarian tumbling off the wagon"), part currant-and-kale salads, and all heart. Over on the drink list, you'll find grower champagne and Pét-Nat alongside an extensive cocktail list, local craft beers, and their trademark draft rosé.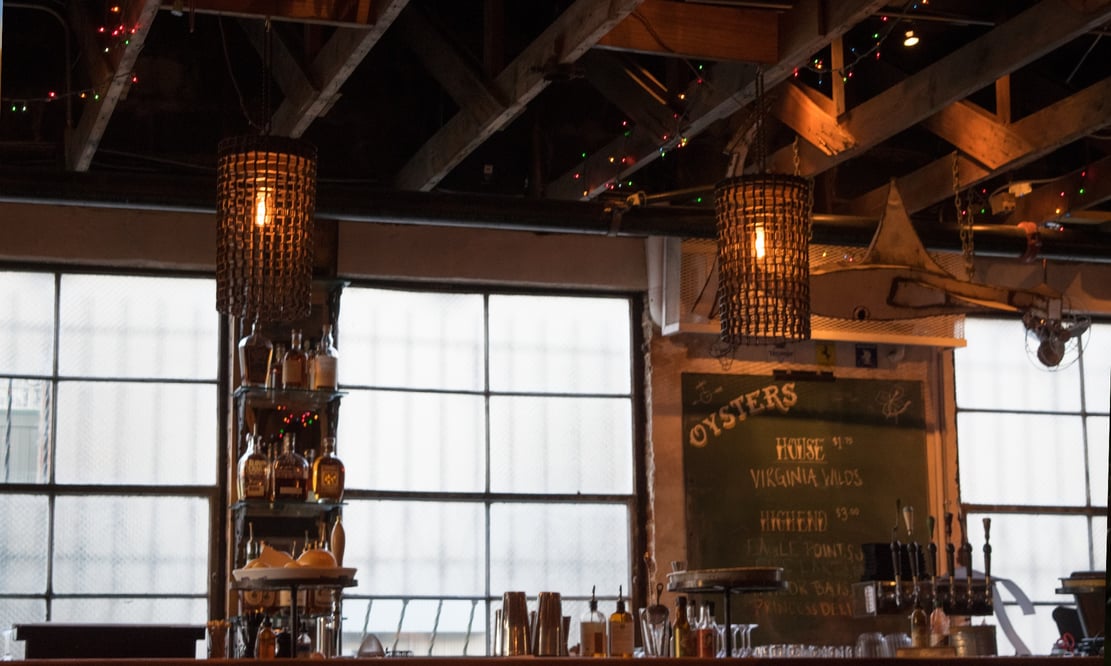 The kitchen's torch has since been passed to Kolender's sous-chef Ben McLean, but judging by the growing crowds—and by my own experience at Leon's—he's doing everything right. It was such a nice surprise to find a restaurant that's so effortlessly able to keep up-to-date with modern trends without losing its roots, and the fact that it checked all the boxes on my hypothetical list only made things better. If ever you're in Charleston, go here!