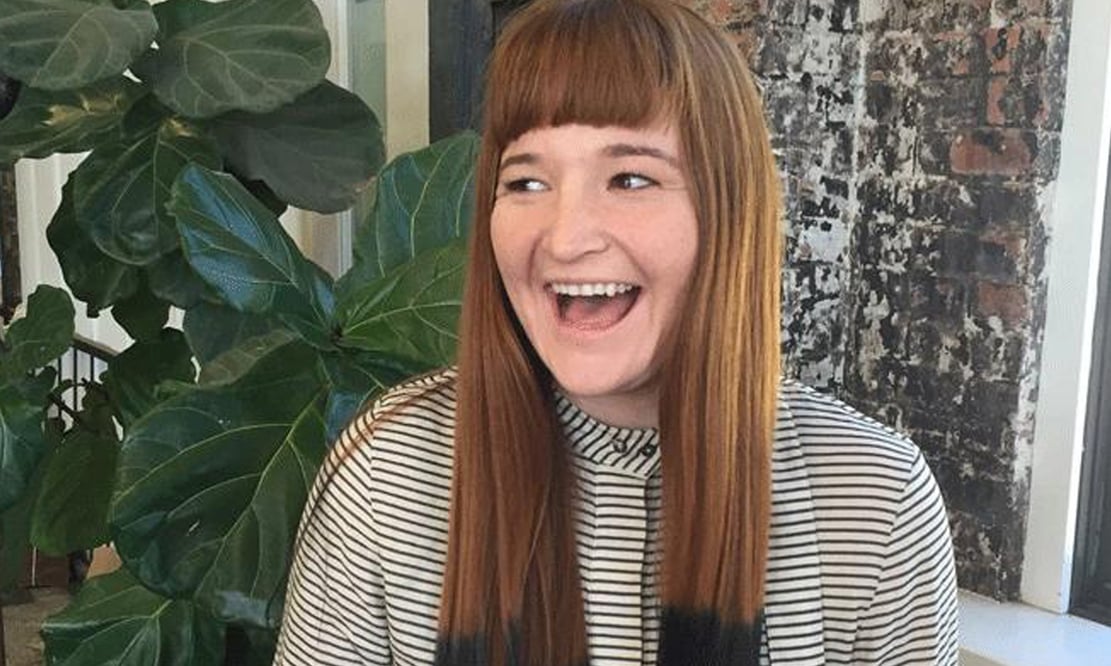 Our creative director Lindy McDonough is the artist behind all of Lotuff's original patterns and designs, the curator of our seasonal lookbooks, and the reason everything gets done on our production floor. Here, find out what inspires her and where she got her start in an interview conducted by Liz Silvia, our account executive.
Can you first tell me a little bit about yourself in terms of your career to date, maybe from college through now?
I graduated from RISD in 2008; I was an Industrial Design major there, and the day I graduated I moved to New York. The year before that, I got an internship at Adidas-Reebok, and like most interns, I got coffee, helped draw tech sketches- but I also got an amazing opportunity offered to me by the creative director. He asked me to design a line of sneakers that I could present to him and his designers, but the catch was that I had to do it in addition to the normal intern duties, so it had to be done at night or on the weekend. I took the opportunity and ran for it, though, because it was my first big chance to design for the real world. The design team ended up liking one of my designs so much that they put it into production, which is kind of unprecedented for an intern. A year and a half later it sold nearly a million units in its first season.
So I graduated from RISD on top of the world, and I moved to New York immediately with a design job offer and the idea that I was going to be the next big thing... By the end of that summer my job offer had fallen through and no one was hiring. The world was changing and jobs were not easy to come by, so I took the only job that I was offered, which was a sales associate position at a boutique in Brooklyn. My parents were not totally psyched that after all that school I was working in a clothing store, but a job is a job. And with any job, no matter what it is, I think you have to try your best and treat everything as an opportunity, a step towards where you want to go even if it's not exactly what you'd planned.
I always had assumed that to be a fashion designer you had to work at one of the big fashion houses, like Givenchy, Marc Jacobs, or Ralph Lauren, but while I was working in Brooklyn I started to be surrounded by brands and designers I had never heard of. Jen, the owner of the boutique — Bird — is a seeker. She finds designers making clothing and accessories that are special items made the way they should be made... Taking the extra steps, not just paying a premium for something because it has a designer label, but because it's actually better. I would spend my days holding and inspecting some of the most beautifully made items in the world, and then at night go home and research about french seaming, the interesting fabric I saw that day, the correct fit of a trouser, or how to do a hand stitch on a leather bag.
And so while working at the boutique, I got a second education on the intersection of beauty and craft. I became so enamored with the idea of not just making fashion, but actually making things that could change people's perception of how things could be made. Items that truly fascinate people and that are extremely rare.
Five years later, I met up with Rick and Joe [Lotuff] — but we've known each other since we were kids, practically — and I started working with them, and now we're where we are today. The whole goal has always been doing the best, to make beautiful things and enhance the way people live. Things that appeal to that niche audience, the real seekers who don't need to have a logo on their bag, but want something that's really special and meaningful. Joe and I had the same vision in that way, so I helped them figure out who was going to buy this stuff. As soon as my first samples were made, I showed them to Jen at Bird and she was the first one to buy the collection. Five years later, her store is still one of our best accounts. My parents were in this industry, too- my dad was a backpacker and owned an outdoor clothing company, then he actually founded the store Eastern Mountain Sports in his thirties.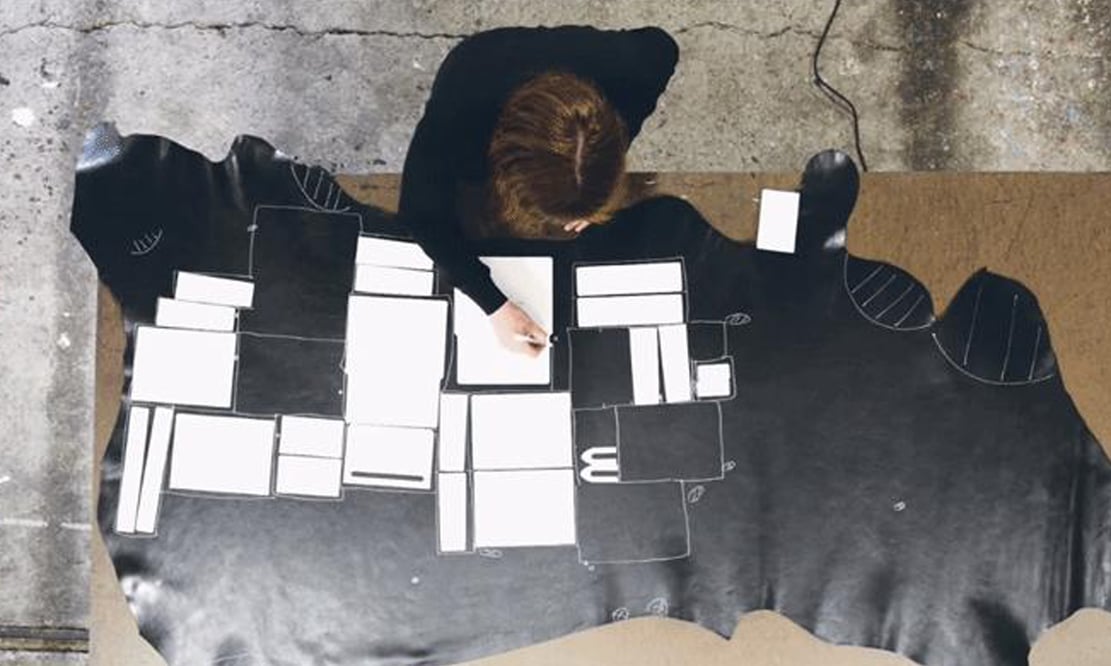 What's your favorite part of your job?
I love making new bags. I like that part of the year when I'm actually physically making a sample. It's a really special, quiet time. When we finish for the first time we're like, "Oh, this is a special thing," and there's that kind of excitement to share that and show that. But also almost a nervous feeling, like, "I hope you guys see the things I see in this!" Because fashion's very finicky, and so we want to be relevant but stay out of that cycle.
You work with a lot of different media — patterning, photography, etc. — do you have a personal favorite?
I really love to take pictures. One of my favorite things is when some friends and I set up an all-day shoot for fun, planning it and everything. And thinking about when a bag is made, what the best way is to capture it, and who would be the most interesting person to hold it, and I feel like that's always been it… The collaboration part, that's so cool and that's what it's all about. Being open to interpretations.
Tell me about the weirdest things you've ever made.
Well, I do some fine art sometimes, and I made a sculptural leather series once. I have a lot of weird stuff. I have giant paintings from when I was in college. One's on a wall in my home that's like, eight feet, just this huge abstract. And my senior thesis was wearable architecture, bags that could turn into tents and stuff. Sort of a study on creating personal space when there really isn't any. So technology with fashion was kind of my thing, and now I've transitioned more to this side.
What has been one of the biggest highlights of your career so far?
This year was kind of cool; we launched our men's collection on the first floor of Barneys, so that was a moment where it all felt really special. The biggest part, though, and sort of the best, is to meet with the people who love our bags- the people who come back after five or six years and say, "This is the best bag I've ever had." It makes it all totally worth it.