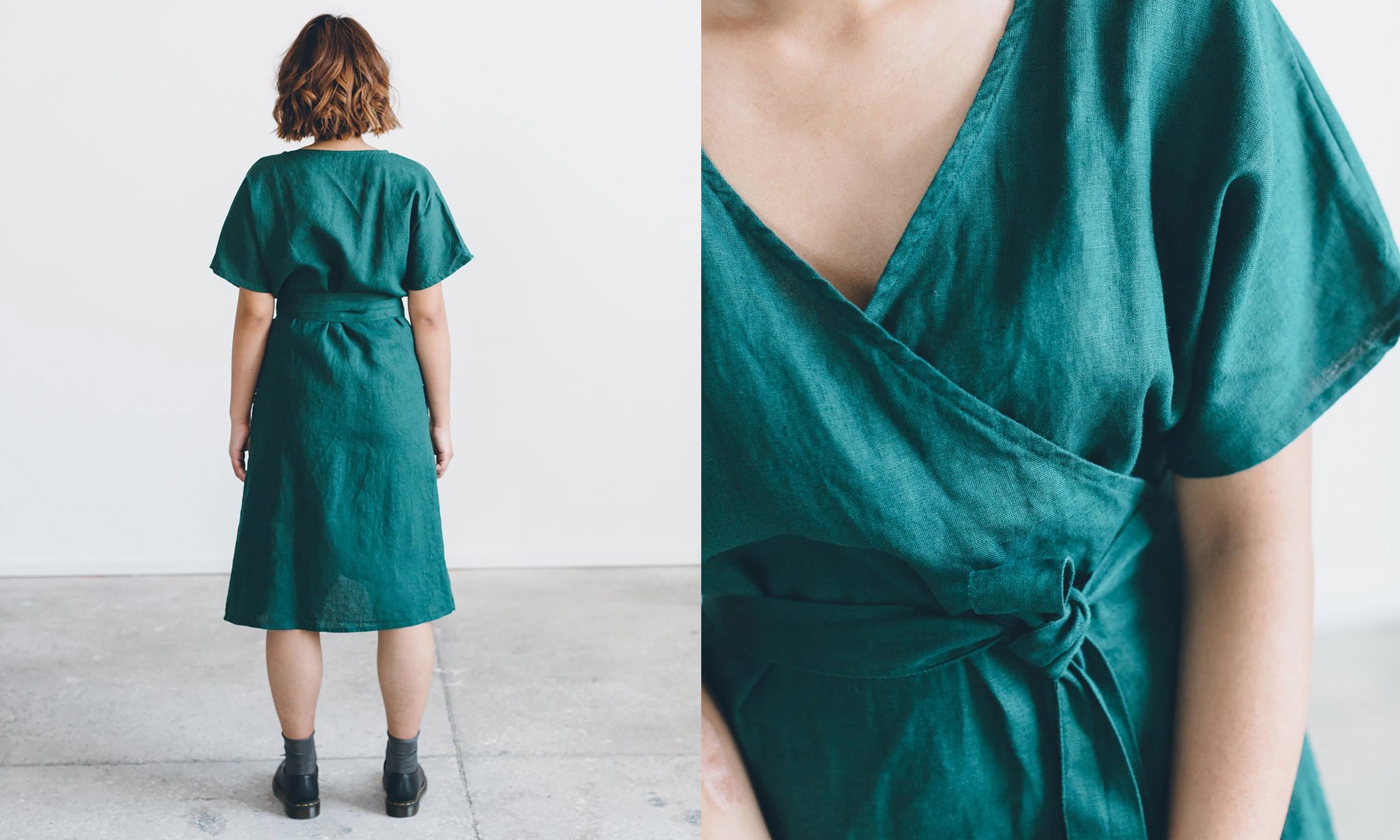 There is no item of clothing I love more than a wrap dress. Off the top of my head, I can count at least seven that live in my closet and are on rotation throughout all four seasons. (Maybe I have a problem.) Here's the thing: a wrap dress is easy to throw on, always flattering, and the perfect casual-to-cocktails chameleon with a quick change of shoes. Diane von Furstenberg really knew what she was doing when she popularized the design back in the seventies. How could you not want to wear that all the time?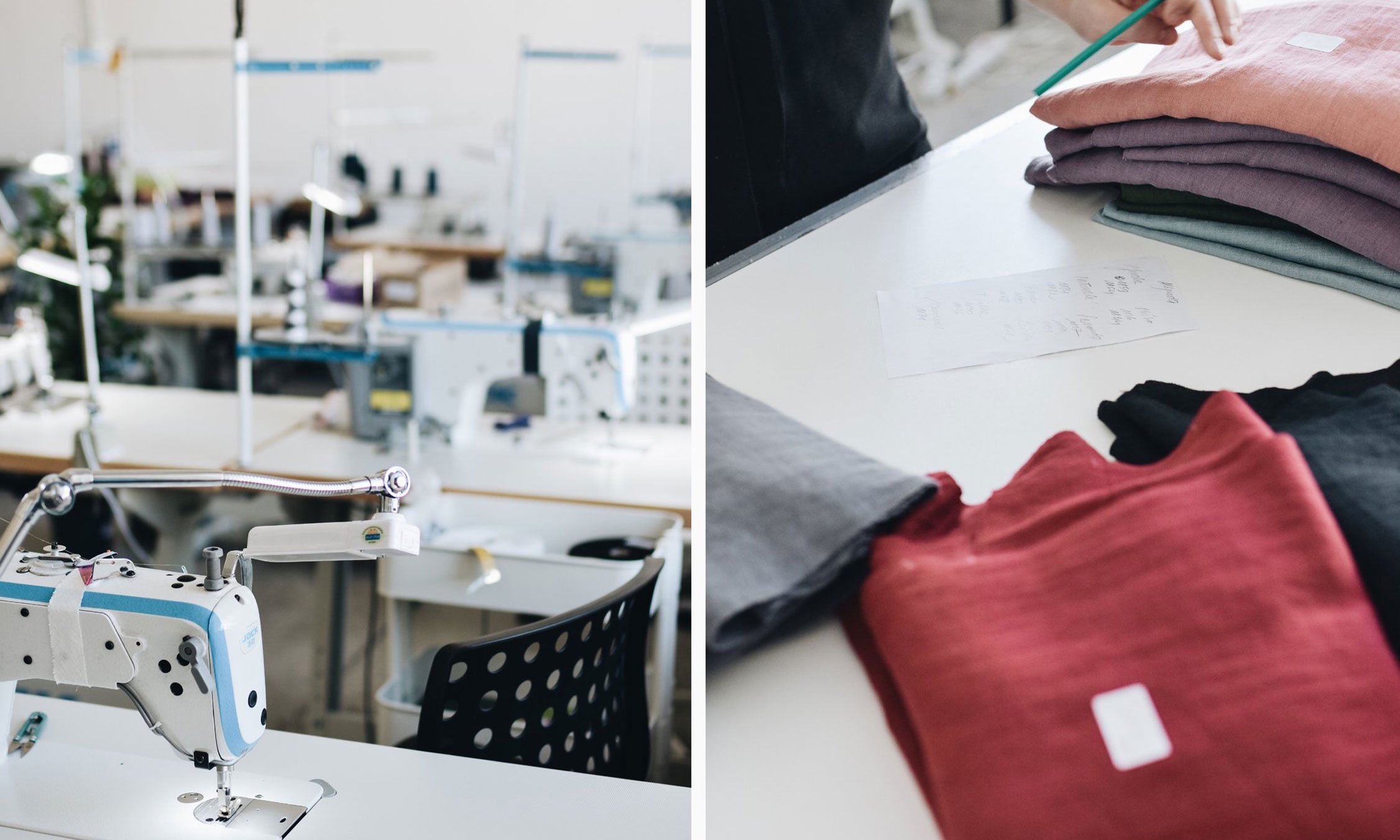 But despite all the wrap dresses I've loved before, I've yet to find the perfect one. So you can imagine how excited I was to come across this Linenfox iteration. Made in Lithuania by a small husband-wife led team similar in size to our own, this dress checks all the aesthetic and ethical boxes. It even has pockets. And it's called the Mimosa—another thing I love, both in flower and bubbly beverage form!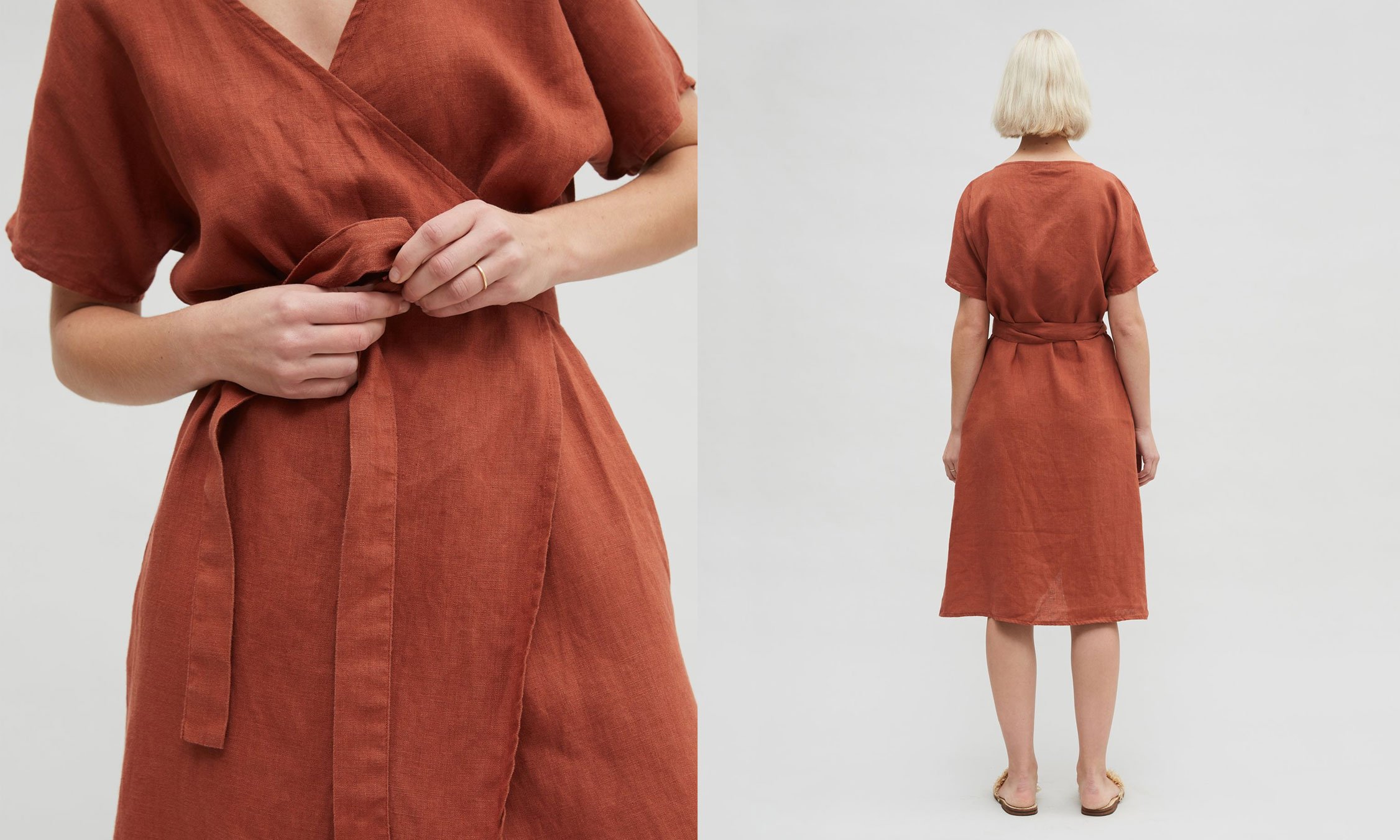 Offered in 22 colors of soft linen, there's a Mimosa hue to suit everyone. My favorite is the emerald green, but terracotta and platinum grey aren't far behind. You can order a swatch card to see them all in person before buying, and if you want a customization such as a shorter hem or longer sleeves, they can usually accommodate. Or if you're not as into wrap dresses as I am (devastating, but forgivable), Linenfox has tablecloths, pillowcases, and aprons in all the same colors to give your home decor a little upgrade. Whatever your linen wants and desires, they've got all the bases covered.
BRB, I'm off to order the dress of my dreams.