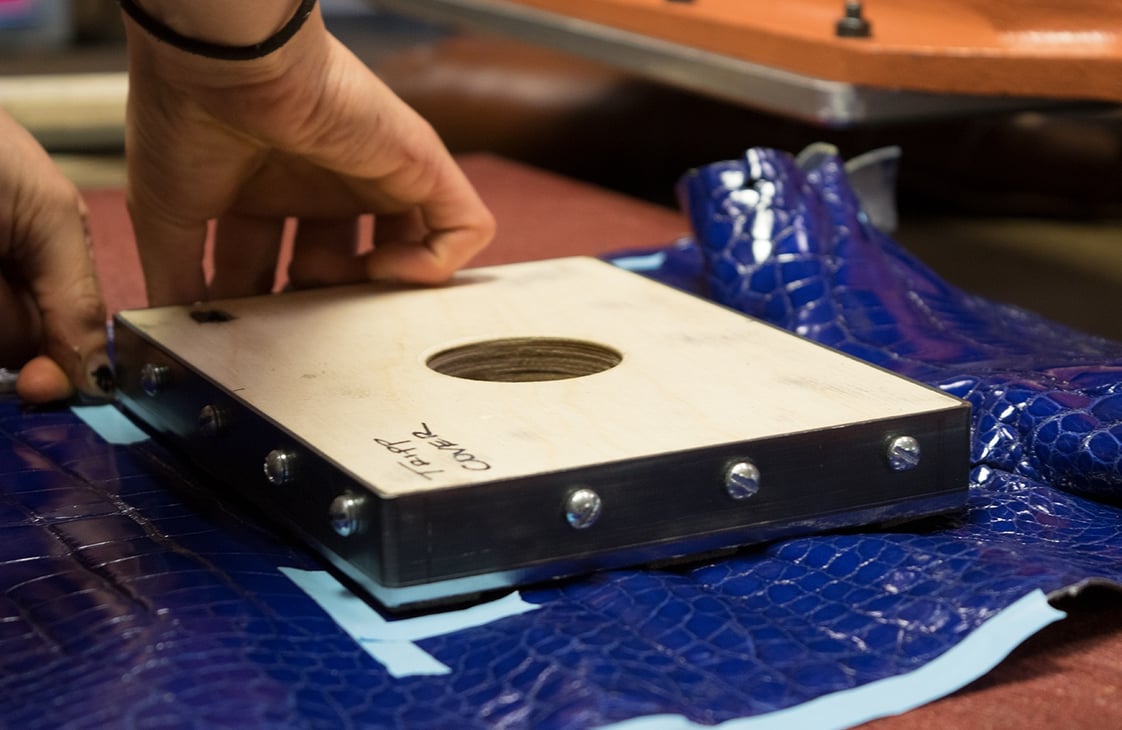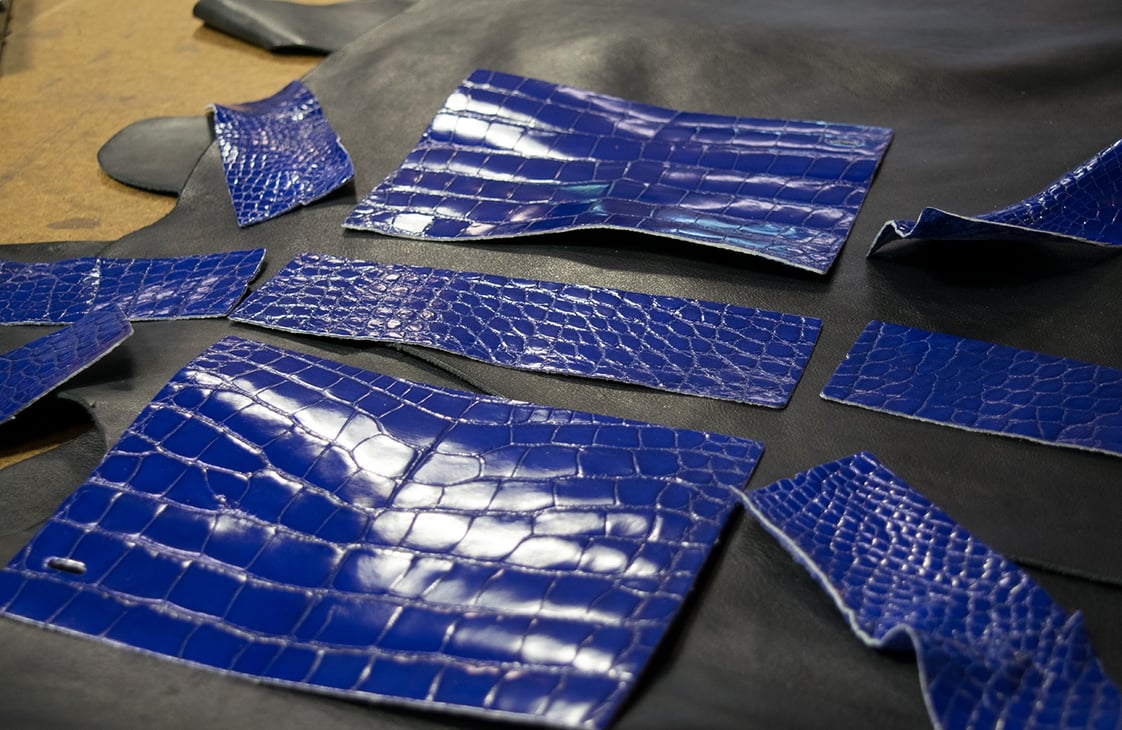 Over the past few weeks, we've been making a very special bag in the studio: an American Alligator Tripp in electric blue. There's always a heightened sense of enthusiasm in the air when an order for one of these comes through! Not only are alligator hides beautiful, but they also present a compelling challenge for our artisans, making it all the more satisfying when there's a gorgeous bag at the end of the line to show for their efforts.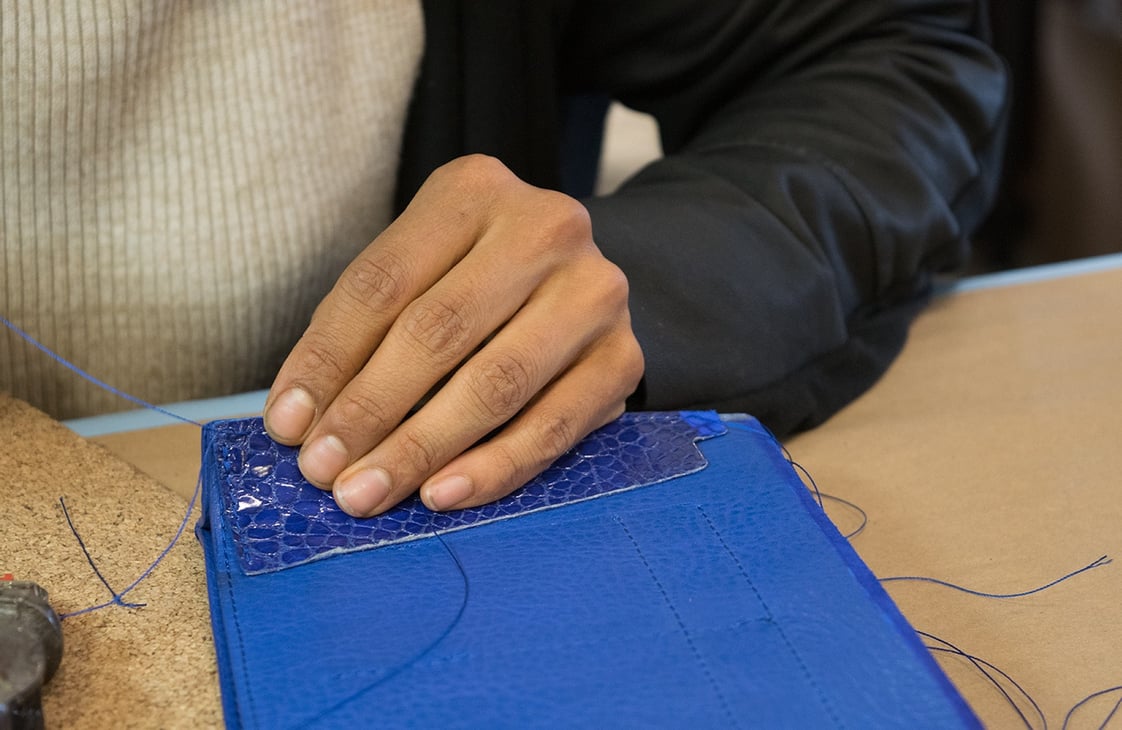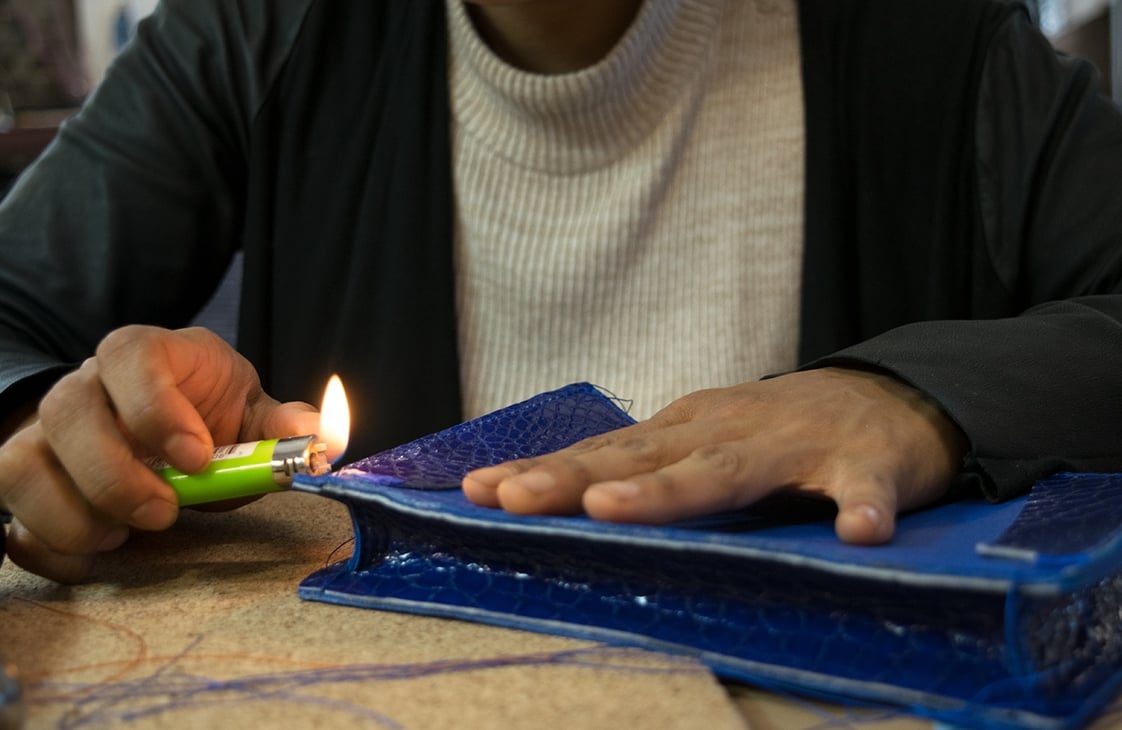 As with any Lotuff bag, cutting the leather is the first step. An alligator hide is one of the most delicate types of leather out there, so more care is needed to smooth it out and ensure there are no ridges and hills as it's being cut. It's also much smaller, so there's no room for error. Every inch of the hide must be conserved for a specific piece of the bag, and if any mistakes are made at any point in time, the whole piece might be wasted.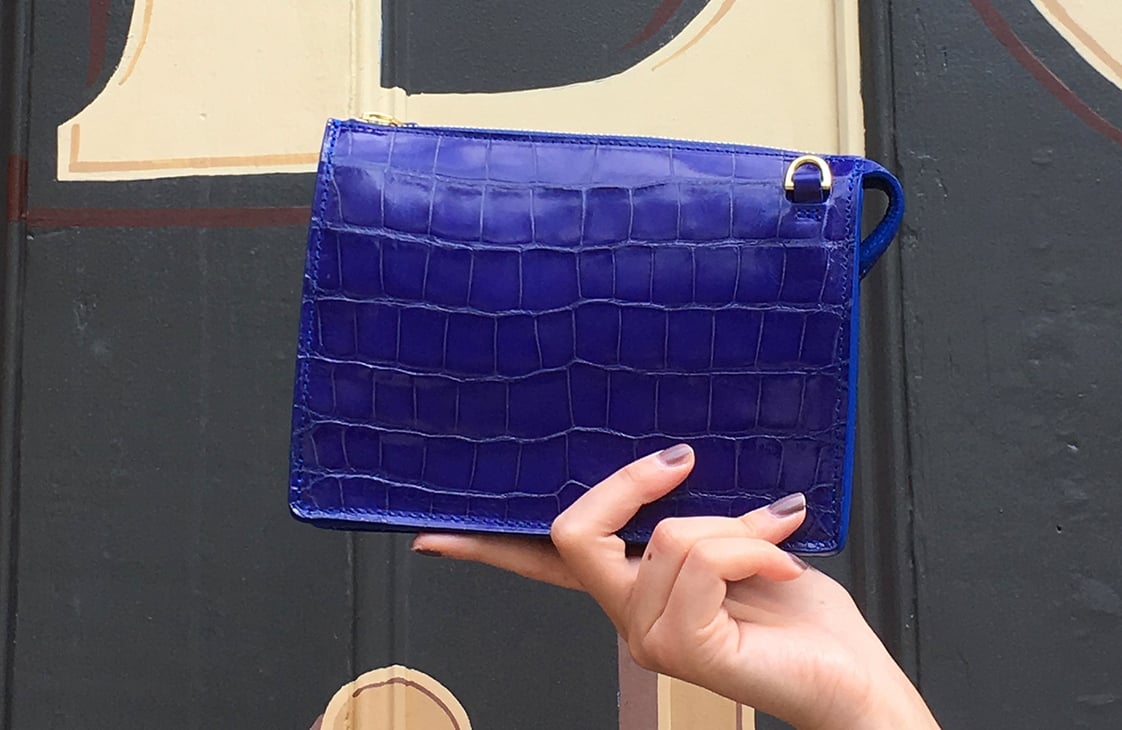 Another fact about alligator hides? They're very thin. Lining the American Alligator Tripp with our usual leather helps to provide a sturdy stitching base for us and a sturdy bag for the person who's lucky enough to carry it around every day. In the middle of all this stitching, the resulting knots are tied by hand and turned and burned (while being extremely careful not to burn the hide!). A Tripp is comprised of of 37 pieces and almost 200 steps to put them together. That's almost 200 chances to either do things perfectly or make an error. As you can see, the former rang true here!
Now that this beautiful bag is completed, all that's left to do is send it out to its new owner and wonder what the next unique opportunity will be—when it comes around, we'll be sure to share all the details.