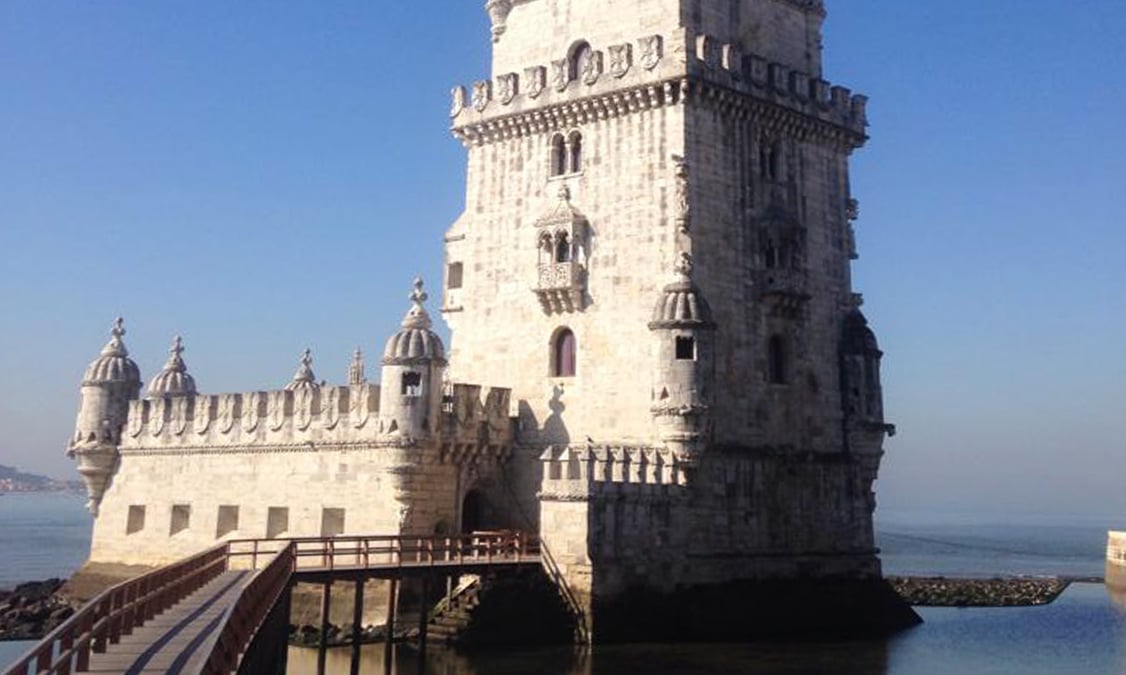 "Any Portuguese town looks like a superstitious bride's finery–something old, something new, something borrowed, and something blue," Mary McCarthy once wrote. She could not have captured the essence of Portugal any better. Lisbon, in particular, is a shining jewel in the halcyon Iberian country. You could visit this city and be perfectly happy basking in the blissfully warm sun and sitting on a patio drinking fine Portuguese wine. The sound of the ocean lapping against the shore can always be heard, and even the cobblestone streets undulate with their own intricate wave pattern. But don't get the impression that there is nothing else to see or do here–quite the opposite.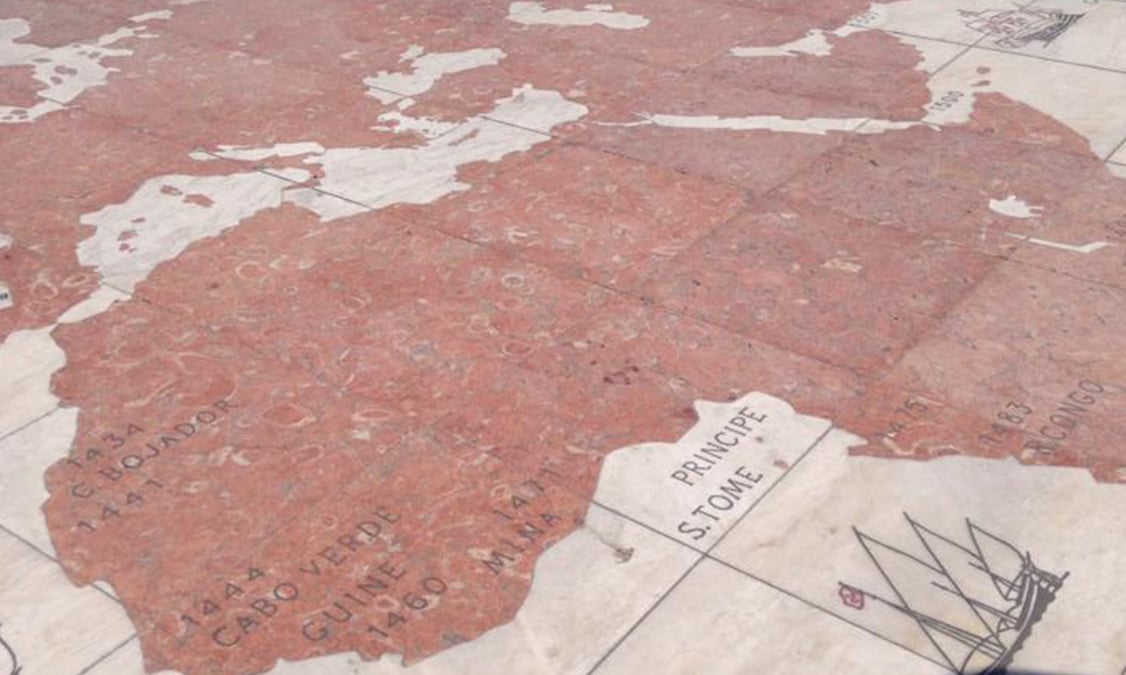 Bordering Spain, Portugal's location right on the Atlantic has impacted most aspects of its culture. Portugal was a mighty maritime empire between the 16th and 19th centuries, and much of the food, art, and architecture reflects this. The Belém Tower is a landmark medieval defense tower on a small island offering beautiful estuary views. The Padrão dos Descobrimentos is another maritime relict to mark 500 years since Henry the Navigator's death. Henry paved the way for other famous world explores like Vasco da Gama and Ferdinand Magellan; there's even an elaborate stone map laid into the ground in front of the monument.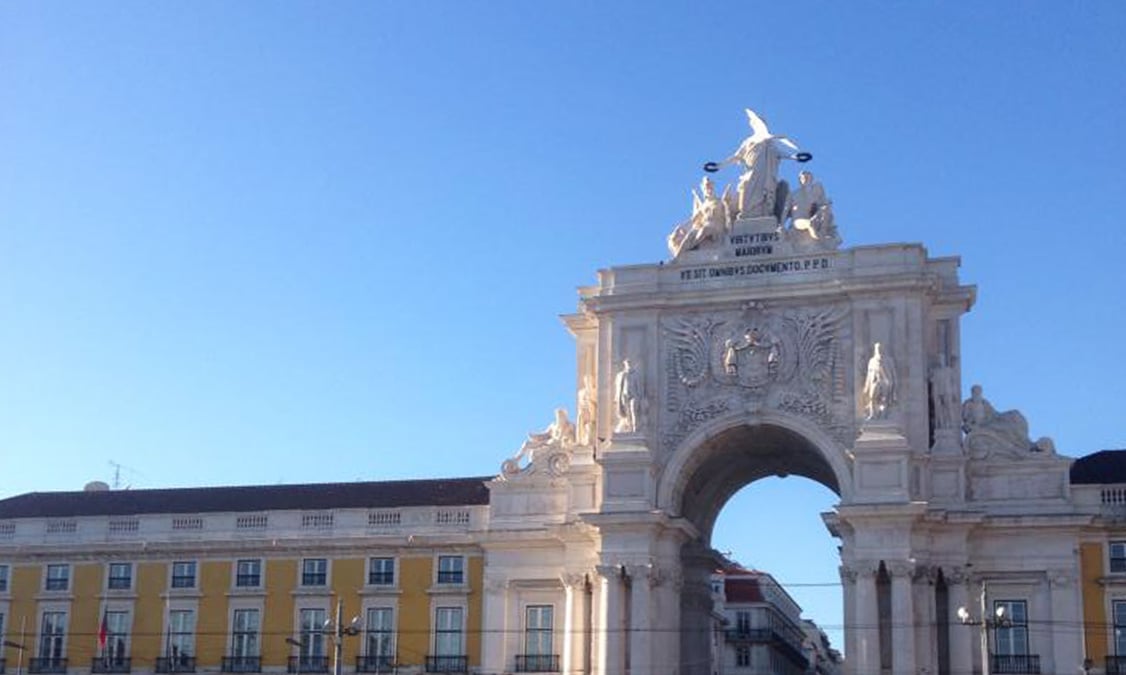 There are also incredible courts and squares to enjoy in the affable city. The Praça do Comércio is a grand waterside public plaza in the middle of Lisbon with a striking arch and yellow façade lined with quaint shopping venues and pleasant cafes. There is also Rossio Square, a main square since the Middle Ages and the location of many bullfights, revolts, executions, and celebrations over the centuries. You might come here to enjoy the stunning architecture, have a sip at the art deco Café Nicola, or just people-watch.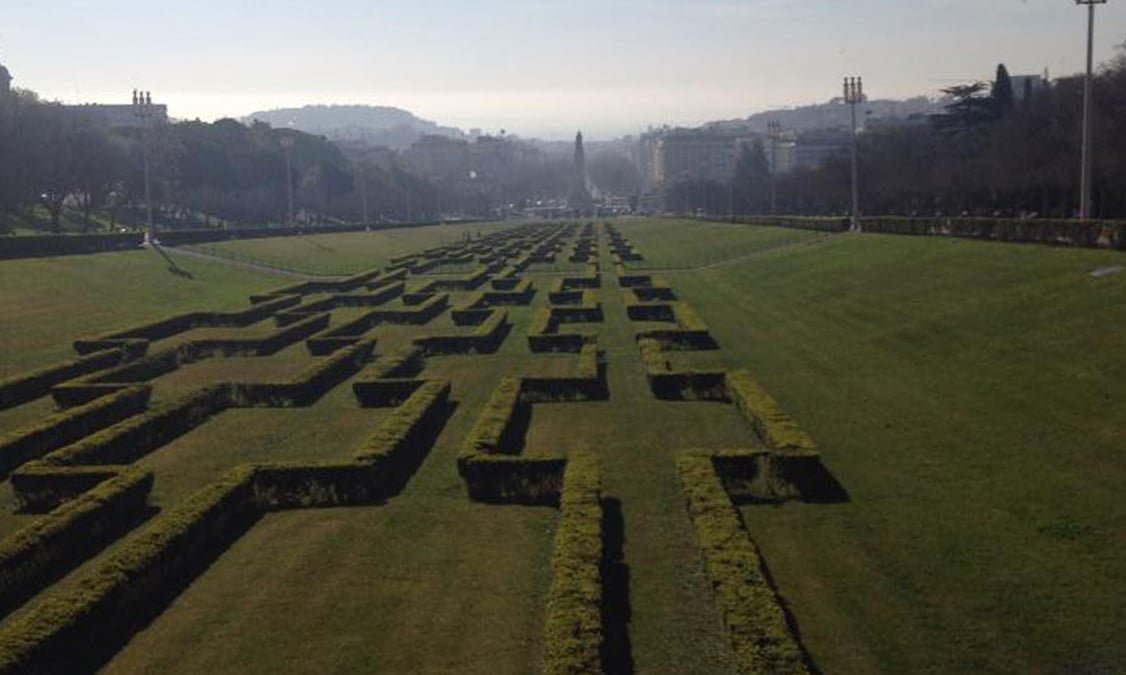 For an elevated experience of Lisbon take a walk up to São Jorge Castle. This 11th-century Moorish hilltop castle offers an archeological museum along with stupefying views out over the rooftops of Lisbon. Plus, you might just get to see a few peacocks casually strutting around the castle grounds. If the outdoors are what you're into, then you'll also be sure to love the renowned Eduardo VII Park. This sloped, scenic park is perfectly manicured in geometric patterns and offers walking paths and public lawns.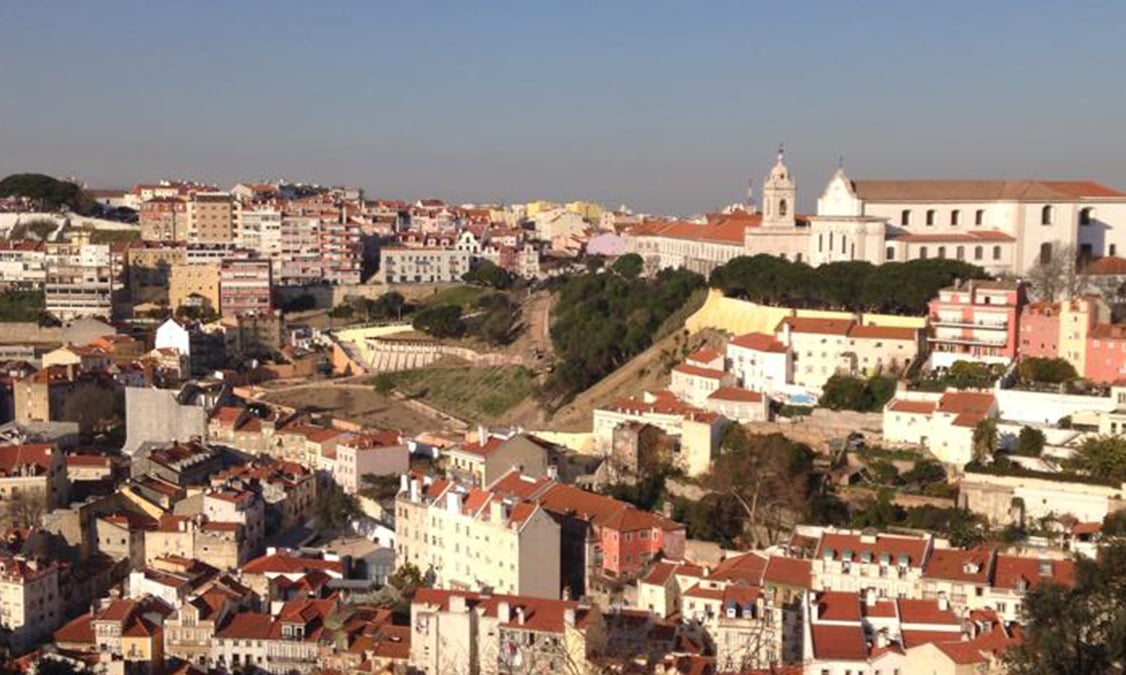 Lisbon is not short on food and fun either. Portugal has some of the best wine to offer in the world, and has its own unique twist: Vinho Verde (green wine). Slip into the adorable Grapes & Bites restaurant to sample delightful cuisine surrounded by walls and walls of wine. For dessert consider walking over to Amorino for beautifully crafted gelato roses and servers who all speak at least four languages. The Hotel Da Estrela is a great place to rest your head after a long day of exploring and enjoying: it has just 19 rooms and thoughtful outside garden areas.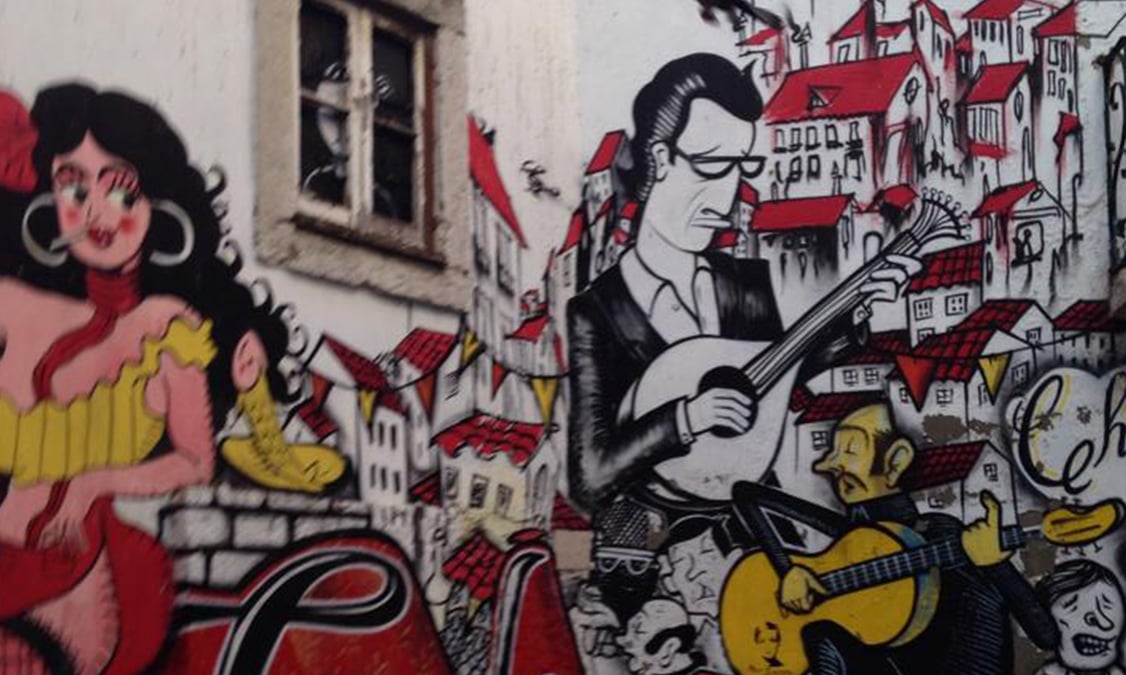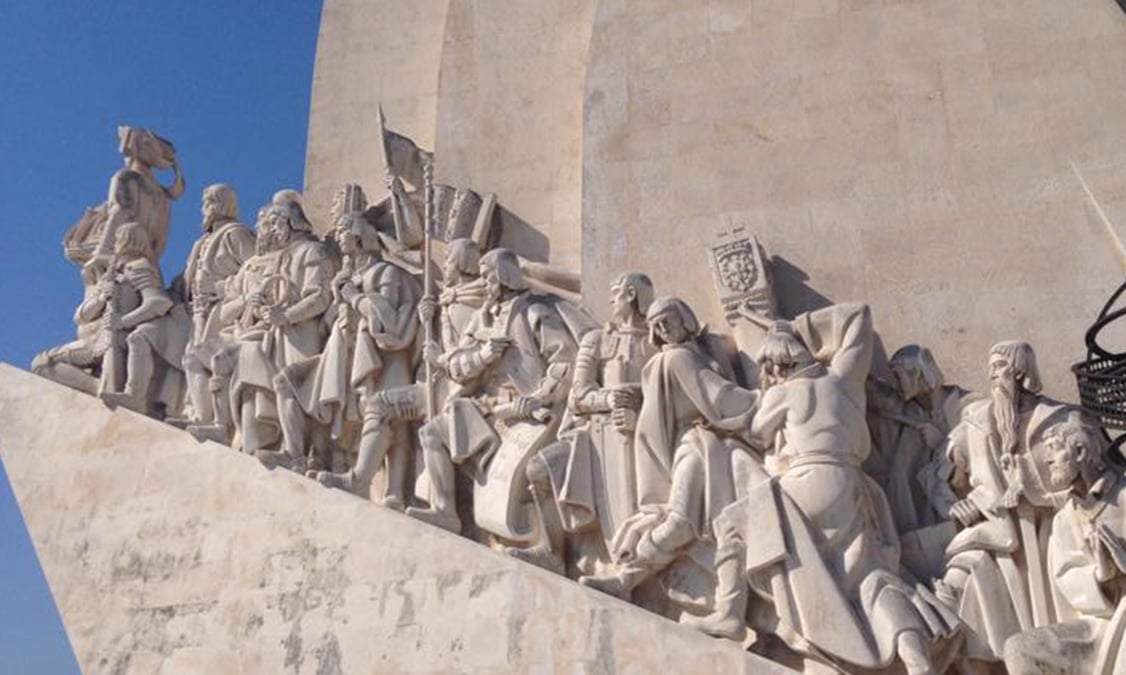 Lisbon is also perfectly located in Portugal to have easy access to a plethora of fascinating places. To the east of Lisbon you'll find the remarkable town of Évora. In addition to Roman ruins and stunning cathedrals, Évora's real claim to fame is the Capela dos Ossos (The Chapel of Bones). This morbidly mesmerizing chapel holds the bones of some 5,000 people. The macabre patterns are strangely beautiful, and it is a chillingly humanizing experience. If you prefer a more lighthearted day trip, head north of Lisbon to Fátima. This place is where three shepherd children claimed to see an apparition of the Virgin Mary in 1917, and it has since become a holy site. Millions of pilgrims visit each year, and the Pope even visited twice. This chapel has since been enclosed within a large basilica and sanctuary and is worth the trip to see and experience for yourself.
Bring our Zipper Backpack along on your next trip to Lisbon; whether running from square to square or enjoying some local libations, it won't miss a beat.
Eat Here
Café Nicola
Praça Dom Pedro IV 24-25, 1200-091 Lisboa, Portugal
Grapes & Bites R. do Norte 83, 1200-284 Lisboa, Portugal
Go Here
Belém Tower
Av. de Brasília, 1400-038 Lisboa, Portugal
Praça do Comércio
Praça do Comércio, 1100-148 Lisboa, Portugal
São Jorge Castle
R. de Santa Cruz do Castelo, 1100-129 Lisboa, Portugal
Stay Here
Hotel Da Estrela
R. Saraiva de Carvalho 35, 1250-242 Lisboa, Portugal