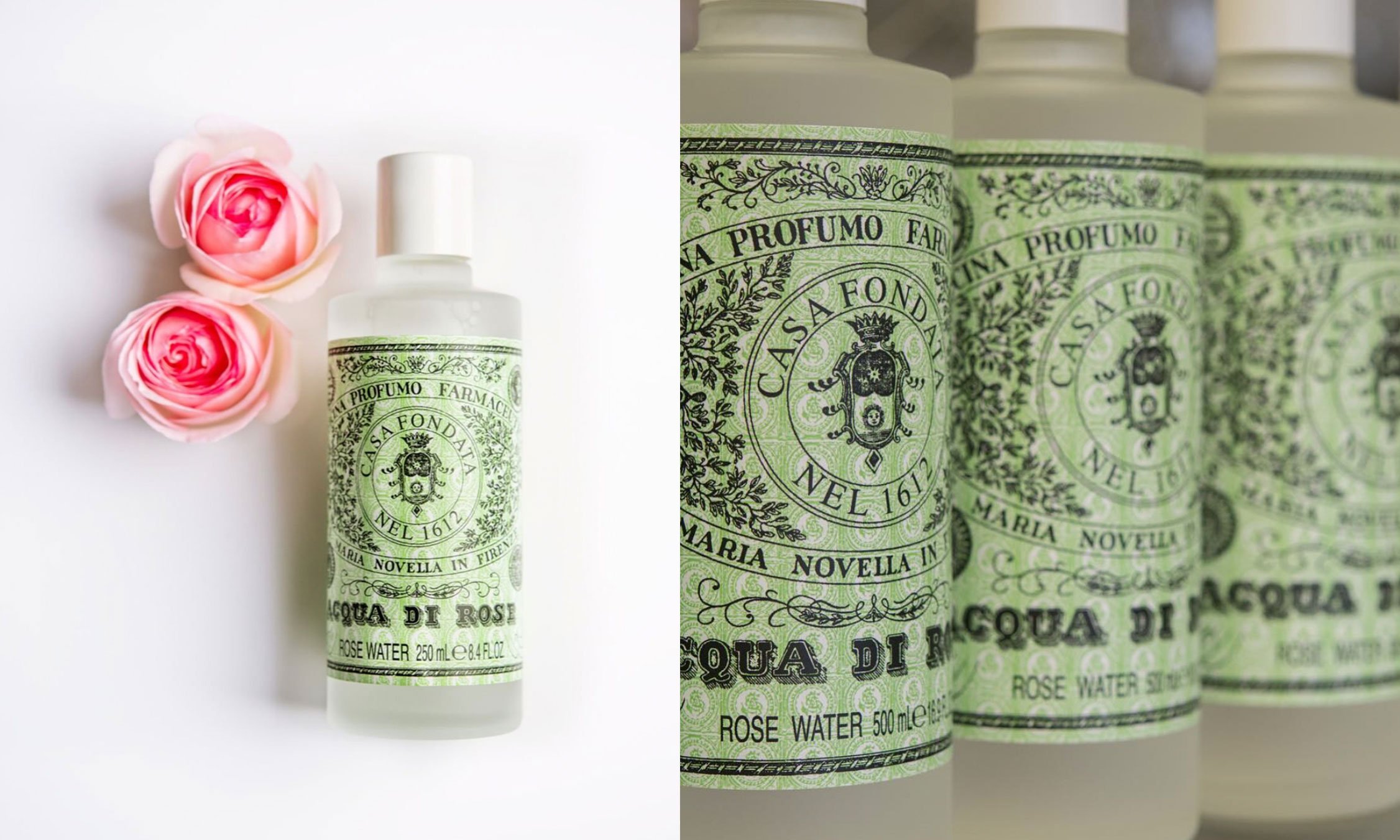 "Is this a museum, or a store?" That's what you'll probably ask yourself upon walking through the subtly adorned archway that leads to Officina Profumo Farmaceutica di Santa Maria Novella, the centuries-old Florentine pharmacy with a long name and even longer history. If you've ever misted your face with rose water, you can thank some Dominican friars for inventing it here in 1380.
And, by the way, the answer to the above question is both—the pharmacy still maintains its original architecture and has many of the original tools used to make their products on display.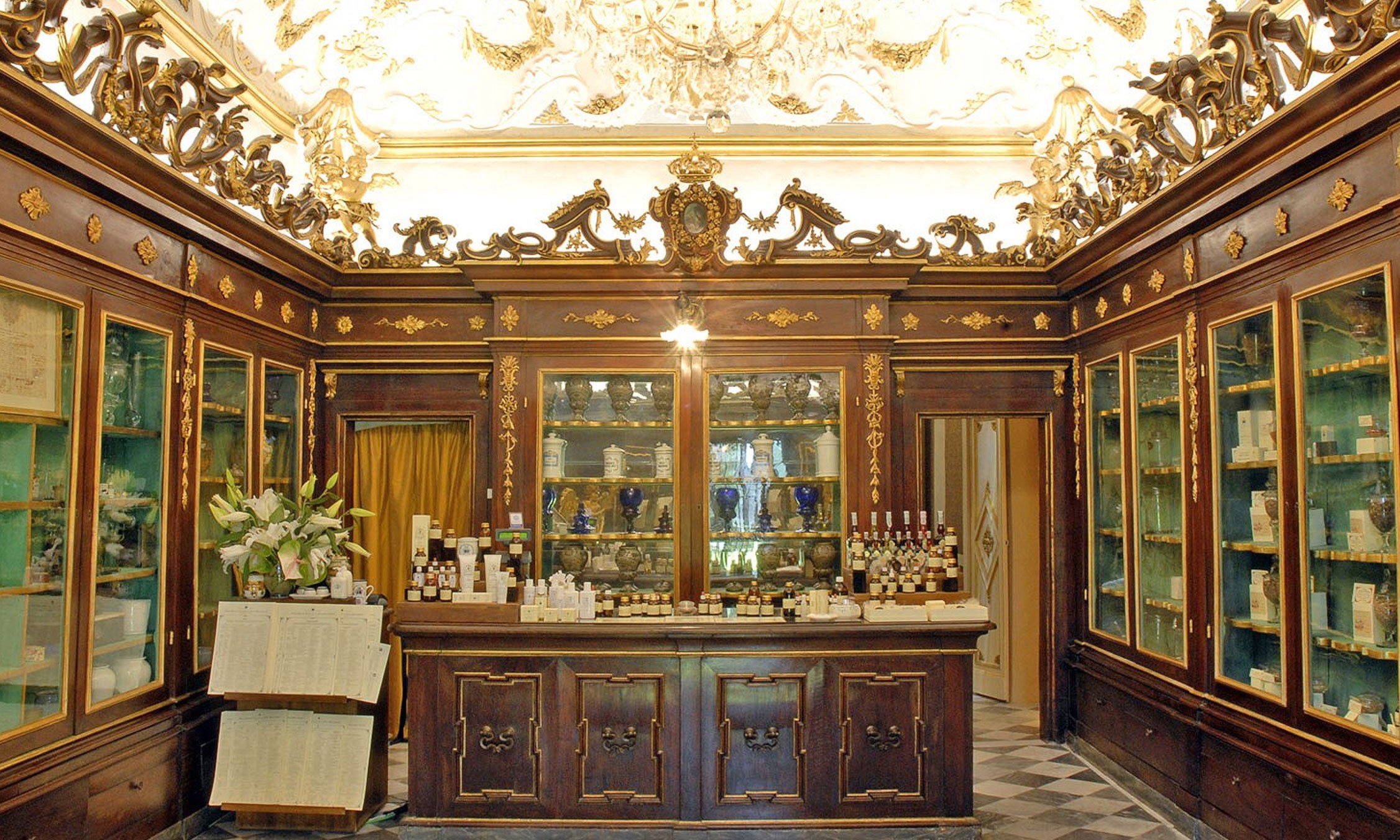 I recently visited Florence for the first time and knew I had to stop by this place after hearing about it from Willa. So, on my last day in the City of Lilies, I set out in the middle of a storm to try and find it. (Yes, that was really spectacular timing on my part, thank you.) An eternity of wandering around in the rain later and almost ready to give up, I finally spotted the entrance hidden between a laundromat and a café—and I was so glad I did! Offering everything from perfumes and potpourri to liqueurs and lotions in a gorgeously frescoed, mahogany-adorned space, Santa Maria Novella is heaven on earth for beauty aficionados and history buffs alike. It is absolutely beautiful, right down to the fit-for-a-royal packaging. Did I mention the friars also invented perfume as we know it today as a wedding gift for Catherine di Medici?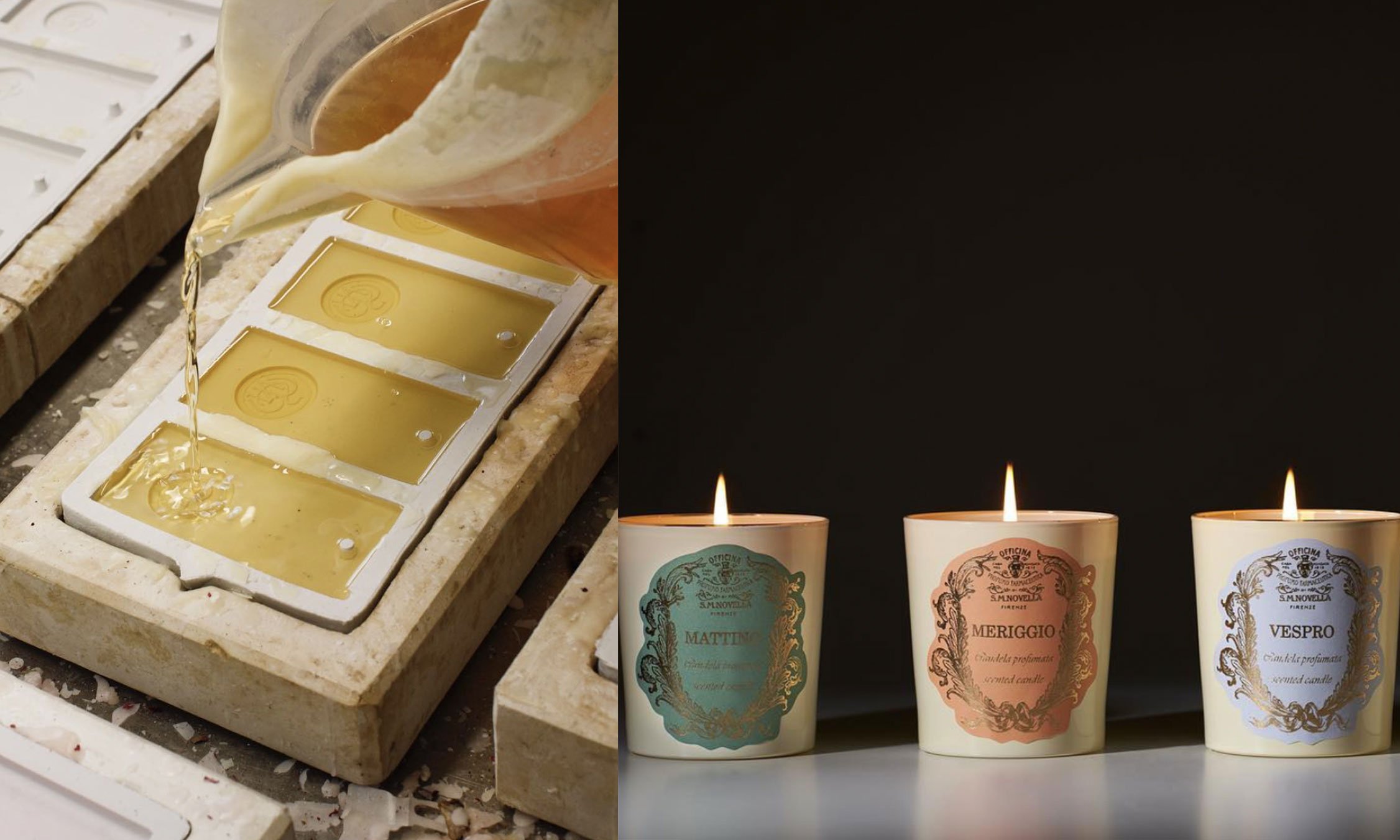 The pharmacy still grows all manner of herbs themselves to be used in their products, and they even have a tea room where you can decompress after all the shopping and awestruck ambling you're bound to do. If you're still in need of some calm afterwards, though, don't worry: you can buy a passionflower extract supplement to help with that. Or a rosemary-and-orange-scented candle. Or a bottle of chocolate liqueur. Personally, I was lured in by a bottle of vanilla lotion that smelled like the real thing, because the idea of exuding sugar cookie aromas is wildly appealing to me. Between that and the multiple bags of biscotti I loaded into my carry-on, I'd say I definitely brought a little bit of Florentine sweetness home.
Photos via Santa Maria Novella and CNN