Who needs this?
The busiest mom in your life. Light and modern with a zip-top and organizational pockets inside, she'll be able to stash her laptop, cards, and a book alongside everything her kids need her to hold right now--snacks, toys, a new pet rock they found on the sidewalk, you name it. The No. 12 Tote is designed with slim carry handles, a fully leather-lined interior for structure, and a sophisticated appearance similar to that of our Triumph Briefcase, all of which give it a decidedly professional look. It's beautiful yet sturdy enough to stand up to the trials of everyday life. This tote means business.

Don't take our word for it. Here's what our customers have to say about the No. 12 Tote:
"It's always there, to carry my laptop to a meeting, supplies for an event, and of course my lunch and coffee. It sits next to me at attention so I can easily reach in and find whatever. It's classic and sharp. It's been at my side almost daily for a year and a half, and has been to Greece and Ireland, to beaches, and on shopping excursions, where I often say, "No bag," and pop whatever in mine! For a larger bag, it's not too large at all - I'm 5.2 and I don't feel overwhelmed. Finest quality leather and craftsmanship, it withstands scratches, even (sadly) deep ones, which thankfully shortly fade away, especially with the help of the leather lotion." Customer review
"This bag is sophisticated and will appeal to anyone of any age and for any occasion. Perfect size (don't let the pics make you believe it is too big) since the slim profile holds close to your side when shoulder-carried and the dimensions are perfect with room in the bag to spare for additional items such as sweater, books, water, etc. when you travel. The weight of this bag is not a detriment unlike other leather bags of its size since the double leather is a thinner cut without compromise to the leather...This is truly an heirloom bag that will last several lifetimes. The workmanship is also unparalleled even for American, handmade bags (and since that's all I've owned and supported my adult life, I would know); the finish work both inside and out is detailed and uncompromising. This bag is a piece of art!" Customer review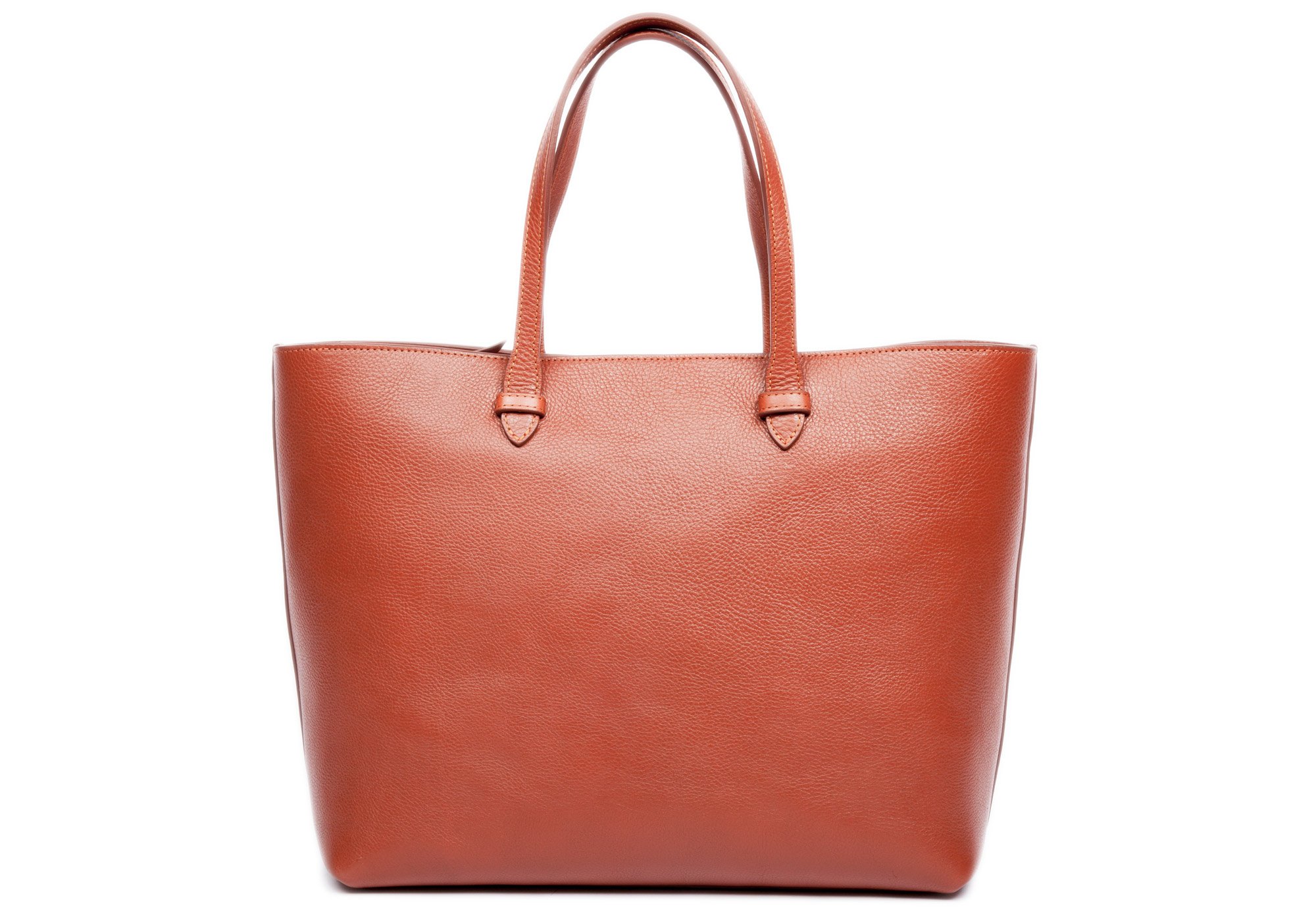 The No. 12 Tote is available for holiday shipping in saddle tan.