Who needs this?
The citybound go-getter. Classic and handsome, the Zip-Top Briefcase is wonderful for business professionals who have a lot to carry and want to do it in style. They'll really appreciate the two full-length exterior pockets when they need to stash items quickly while on the go, and everything else will stay neatly organized inside with the designated compartments for pens, cards, and a phone. Laptops up to 15" will fit snugly in there as well as they ride the Tokyo subway or take the Amtrak to New York, briefcase slung over the shoulder with the included strap or carried in-hand with the comfortable double-stitched handles.
In addition to all of the above, there will still be space in the Zip-Top for personal items like the latest New York Times bestselling novel, an iPad and charger, hand lotion for dry winter commutes, and a journal to jot down big ideas. The proof is in this video!

Don't take our word for it. Here's what our customers have to say about the Zip-Top Briefcase:
"I've taken this briefcase all over the world in the past year -- 12 countries, 20+ cities and it's the most essential thing I own. I get a compliment on it pretty every other time I'm in an airport. My favorite part about it is how well the leather has aged. This thing is built for living in overheard compartments, under airplane seats and the back of taxis. Quality." Customer review
"It's clear to me after using this briefcase for a while that I will never need another bag. The quality and thickness of the leather is the best I own." Customer review
"The quality of this briefcase was way beyond what I've expected. The pictures do not do it justice. The leather is soft and supple, and the stitching is superb. I can imagine it can only look better with age. " Customer review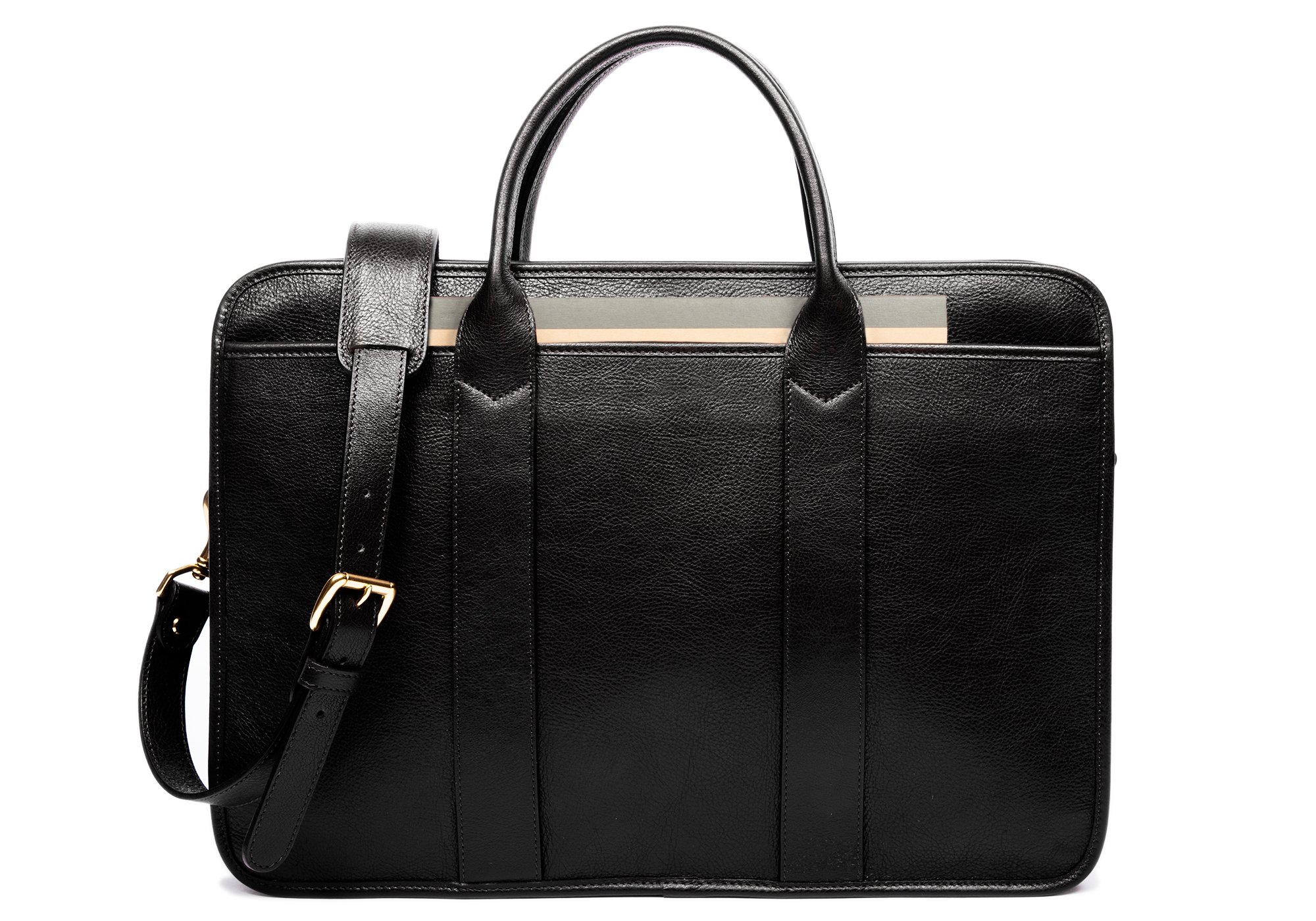 The Zip-Top Briefcase is available for holiday shipping in chestnut, black, and saddle tan.