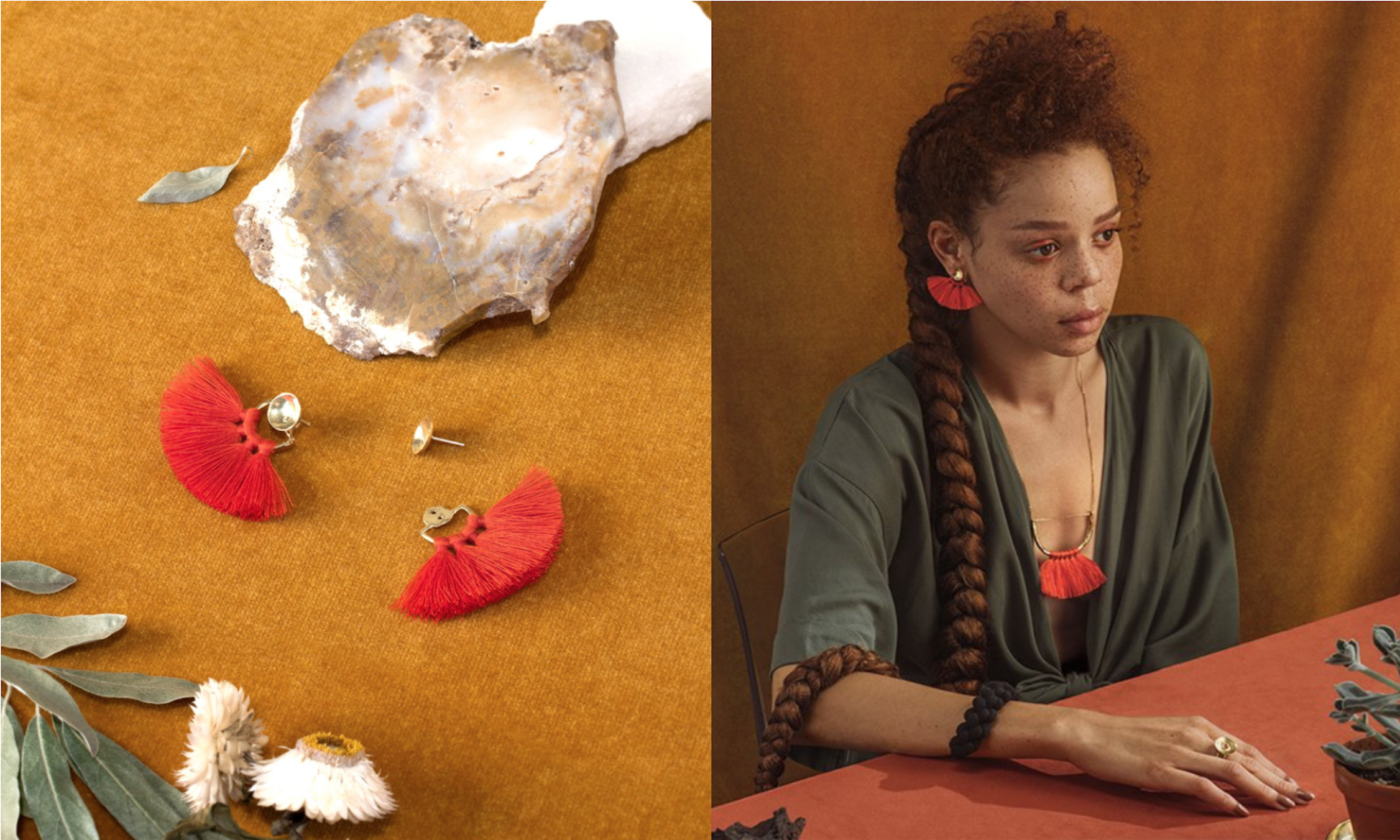 As the weeks pass, I sometimes find myself smitten with an entire brand or aesthetic, while in other moments I'm entirely bewitched by one particular object. This is one of those weeks, and the object of my desire is ORA-C's brass ODREY earrings in paprika fringe.
I recently saw this wearable art piece adorning a passerby, and they were instantly recognizable. Despite my not remembering in which editorial spread we were originally introduced, they'd made an indelible impression, and I knew without a doubt just where that shock of orange originated from.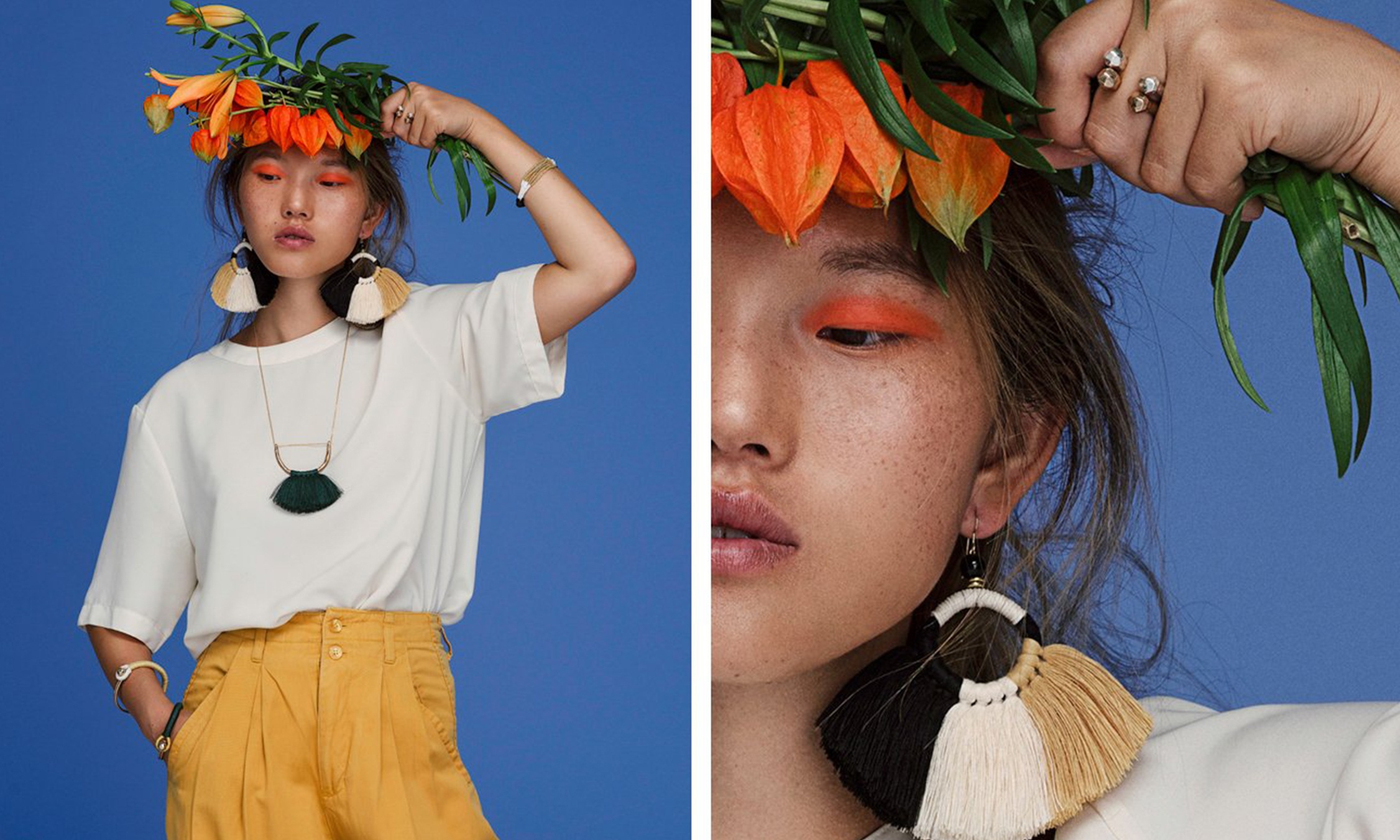 Meticulously handmade to order in Montreal, the ODREY earrings are hand-sculpted cast-brass with the most fabulous tassel fringe. Designer Caroline Pham creates these earrings in a variety of colors, including custom pieces. I am truly captivated with so many of her designs, but right now I simply cannot get this paprika fringe off my mind! Refined but whimsical, elegant yet fun. Please, fringe, don my earlobes with your electrifying hue. Brighten my most gray of days with your punch of color. Fabulocize (trademark pending) my most basic ensemble with your chic swing. I will be waiting for you.