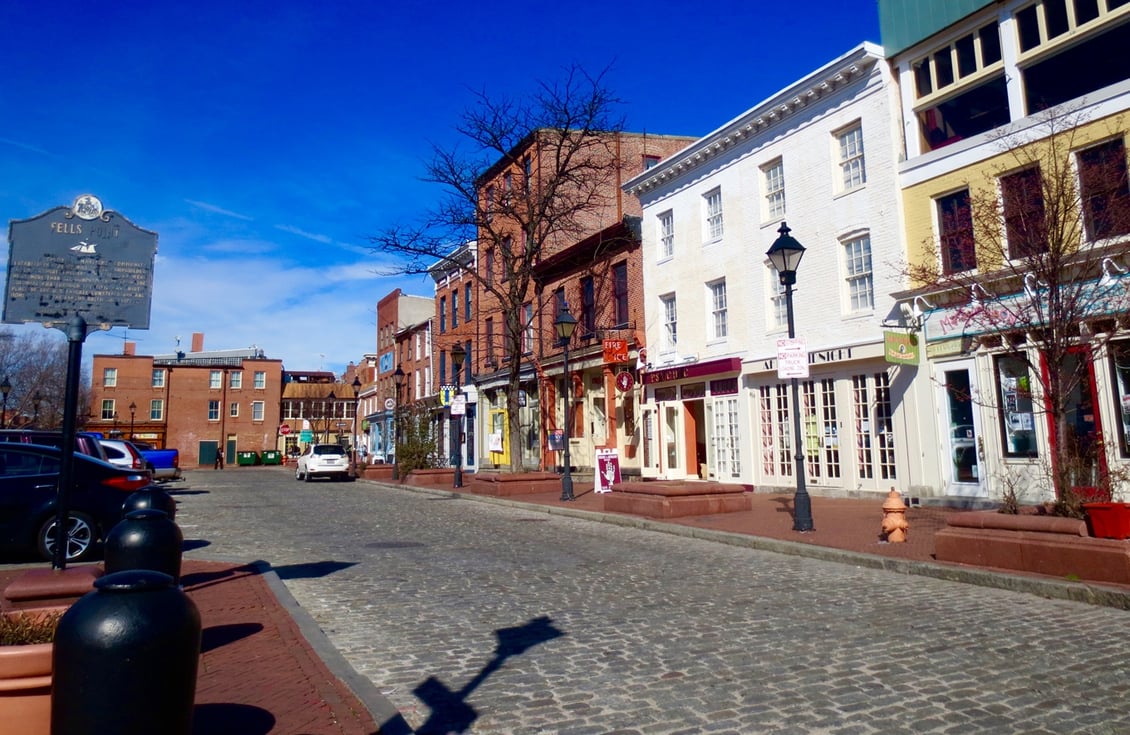 *This post was originally published in August of 2016.
Just a stone's throw away from some of New England's major cities, Baltimore is an East Coast standout that lives up to its "Charm City" nickname for more than a few reasons. It's extremely walkable, and the open views to the harbor oftentimes make it feel more boardwalk than metropolis. There's no lack of things to see and culture to experience in Baltimore, and the best takeoff point for all this and more is the Inner Harbor.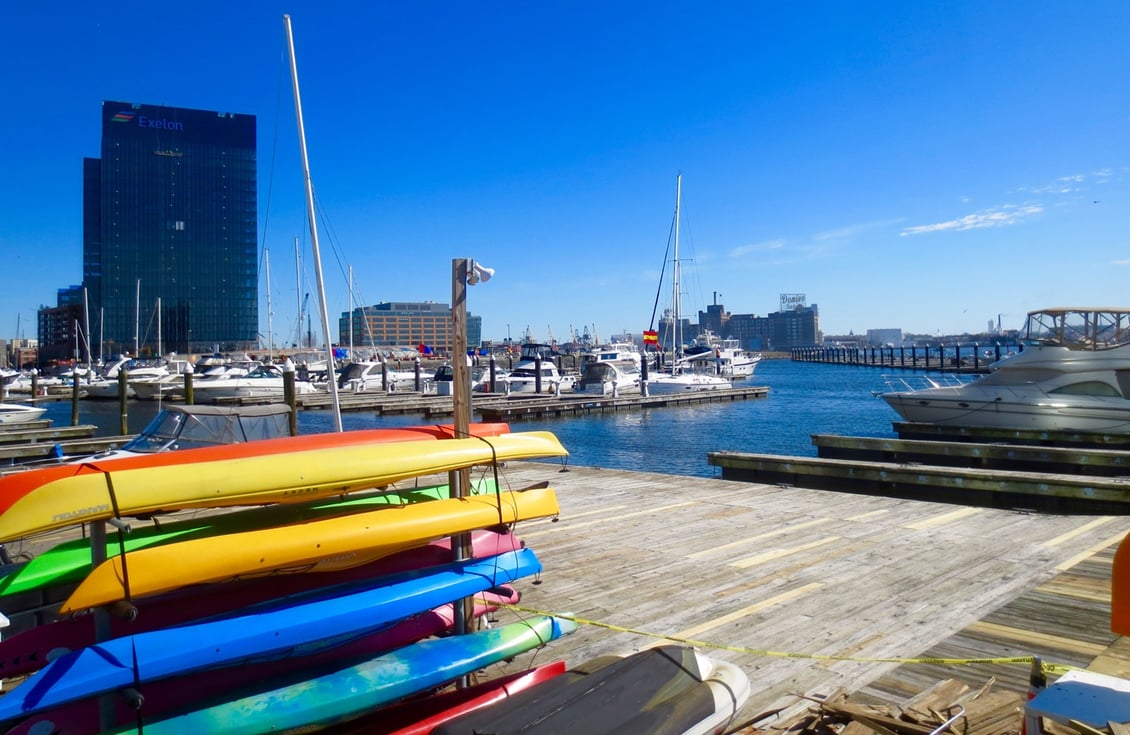 Lining the water are sights of all kinds, from the massive and iconic Domino Sugar factory sign to the oddly-shaped Seven Foot Knoll lighthouse or the historic WWII ships permanently docked there. Walk along the Harbor's entire length to see them all, or go a different route and rent a kayak or sailboat to gain a glimpse of the city from a different point of view. Then, stop by the American Visionary Art Museum just below the Inner Harbor. All the works in this museum are made by self-taught artists who follow their personal inspiration rather than any particular style, making this one of the most unique art museums in the country.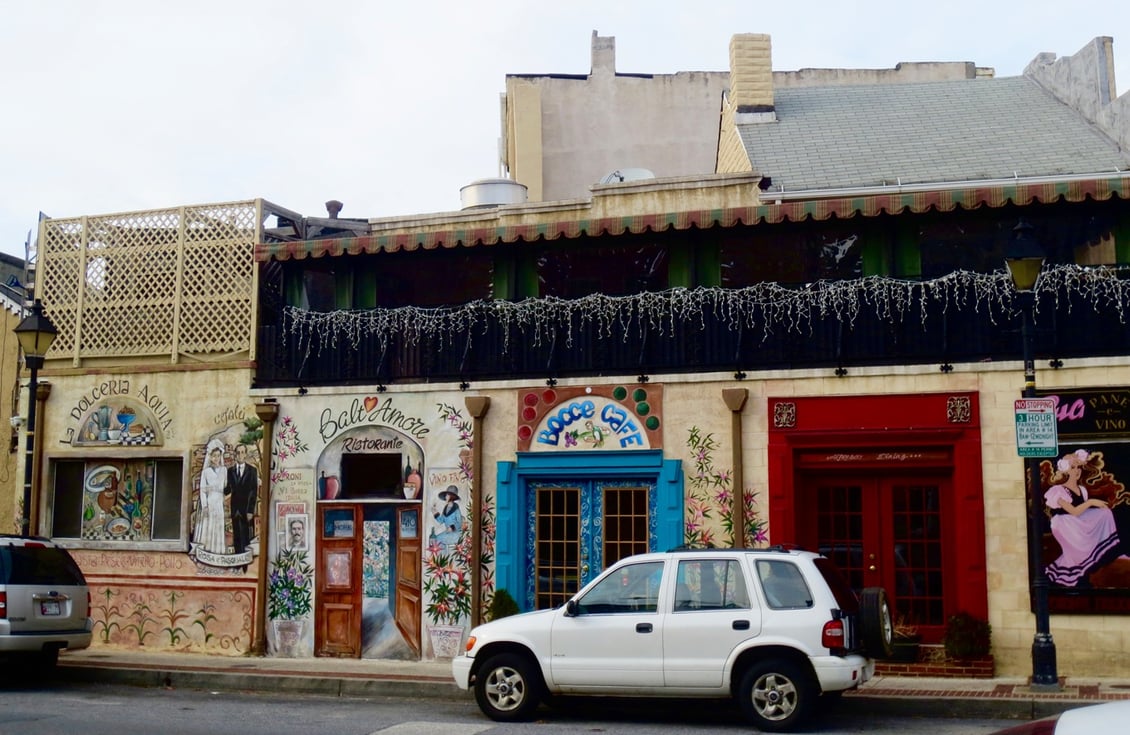 In search of the best Maryland crab cakes the city has to offer? Walk back along the waterfront until the beginning of Fells Point. This quieter, less frenzied Baltimore neighborhood has been around since the 1770s, and today is an ideal place to spend an afternoon or evening. The tiny, unassuming Duda's Tavern along the main street has the most perfect crab cakes out of anywhere, but Pierpoint and the Thames Street Oyster House aren't far behind. Seriously, don't leave without trying at least one of these restaurants.
Bring along our Leather Working Tote, and you'll fit right in with Baltimore's nautical-urban atmosphere.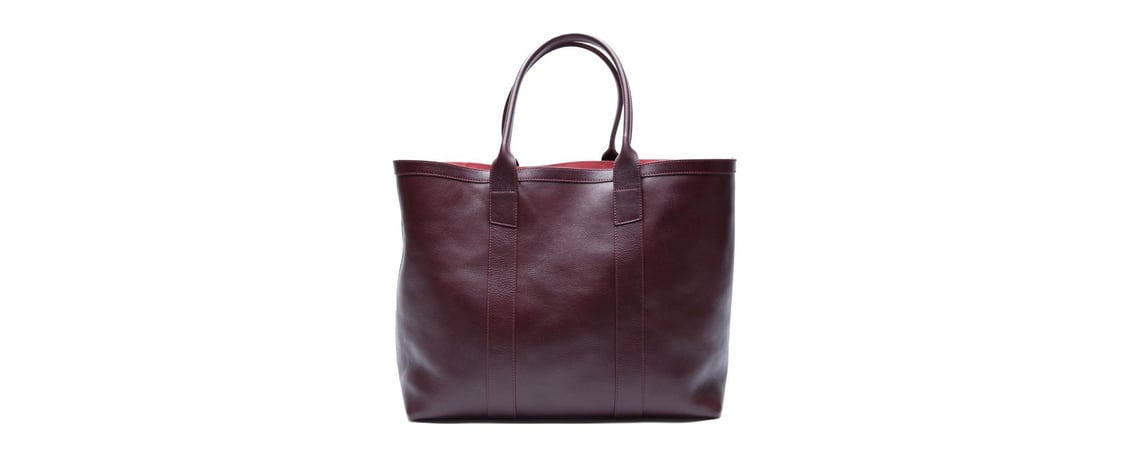 Eat Here
Duda's 1600 Thames St, Baltimore, MD 21231
Go Here
Seven Foot Knoll Light
Pier 5, Baltimore, MD 21202
American Visionary Art Museum
800 Key Hwy, Baltimore, MD 21230