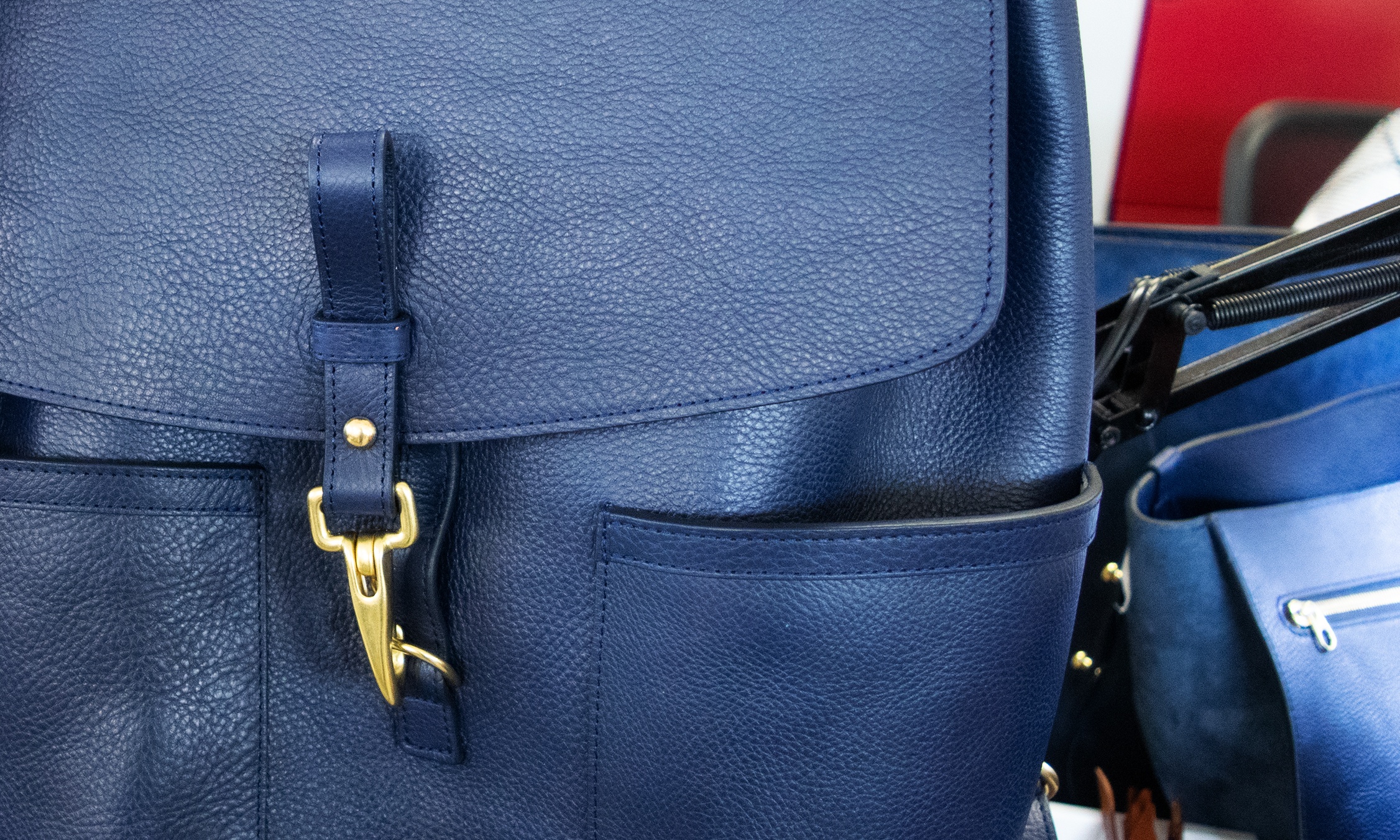 This week in the studio, the first indigo Knapsacks are being sent out into the world. We strive to apply the same level of care and quality to our packaging as we do to every other aspect of our bags, ensuring safe travels while also honoring the dedicated work of our artisans. One by one, an artisan thoughtfully inspects each piece for potential imperfections before taking the steps to stuff, wrap, and protect it for the journey ahead.
After being passed through so many hands and under so many sets of watchful eyes, inspecting a bag is our final "test" to ensure that no marks or blemishes can be seen, no stitch is out of place, and no edge paint is uneven. Once we're totally sure that each of these Knapsacks is the best it can be, a hangtag is affixed and a registration card tucked inside to herald our lifetime guarantee. Then, every inch of the tote is given a final shine with our leather elixir to condition and defend it against superficial wear-and-tear.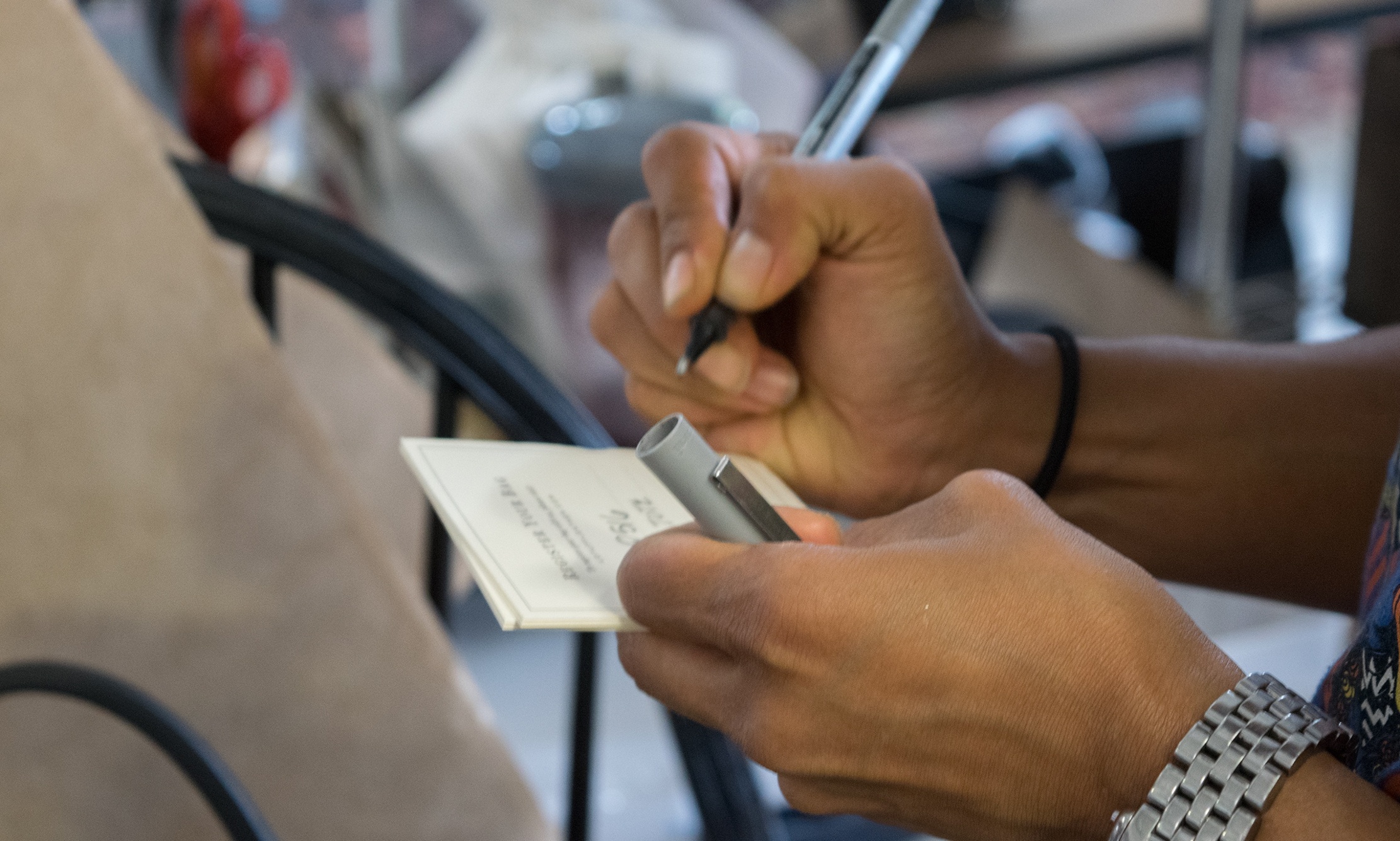 To preserve the shape of each bag, we stuff the interior and wrap the handles, subsequently enveloping it in a protective bag in such a way that nothing gets bent out of shape. Finally, a handwritten note is added, thanking each customer for supporting our passion and wishing them well with their new tote (or briefcase, or wallet, or handbag). Whether their destinations are stateside or on the other side of the planet, these Knapsacks will ultimately be sent out of the design studio with the knowledge that that no details have been spared!