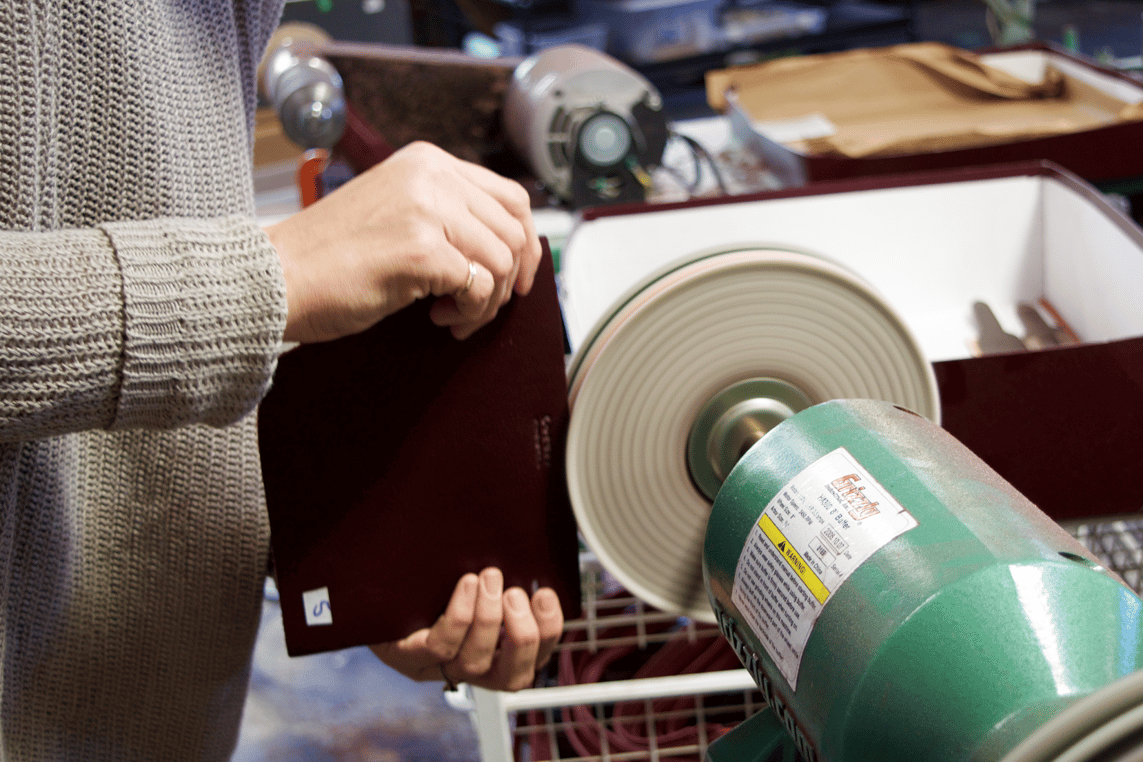 Over on the workshop floor, a round of Tripps is being painted and polished. This step operates on a pendulum-like strategy, as the pieces of each bag are moved back and forth between the painting station and the buffing wheel until perfection is achieved. It's a long process, but significantly increases the durability of our bags- a fair trade-off, if you ask us.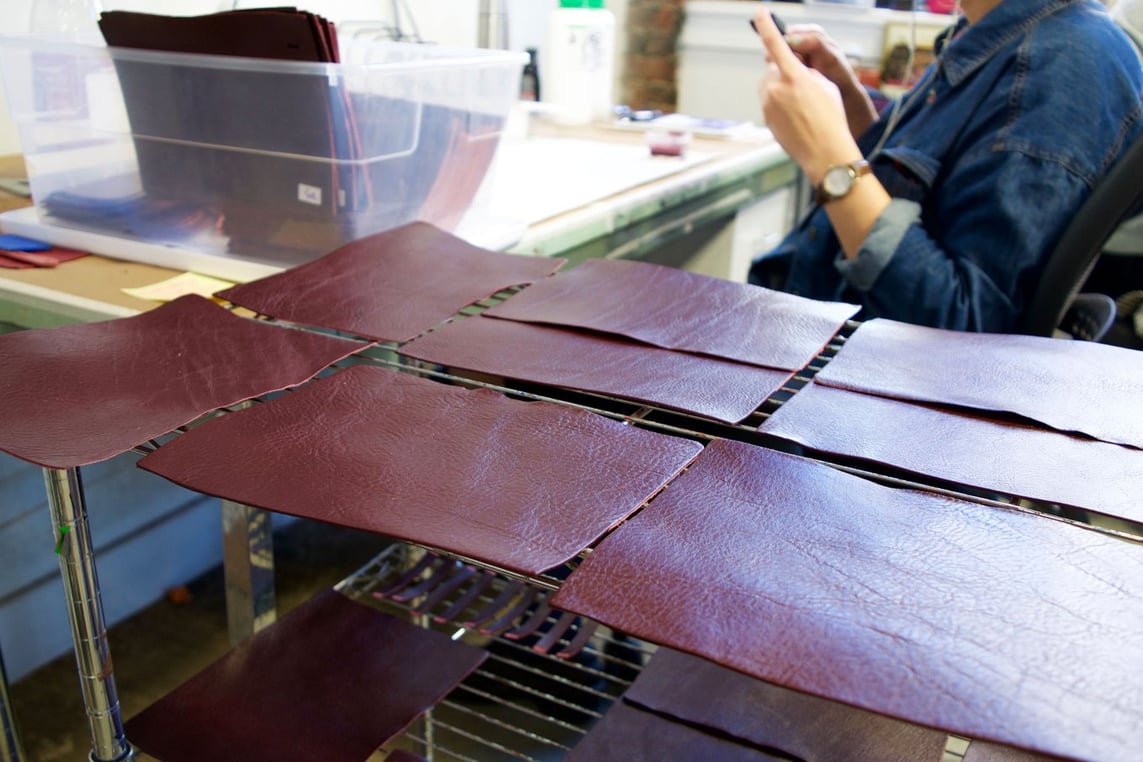 First, our artisans paint over the exposed edges of every piece of these Tripps, and then those edges are buffed and ground until the paint is worked right into the leather. Paint, buff, and repeat. With each repetition, the edge's appearance becomes smoother, stronger and more vibrant. Instead of paint that's layered on top of itself and easily prone to peeling, our bags end up with paint that's literally become a part of the leather, serving as an remarkably eye-catching sealant.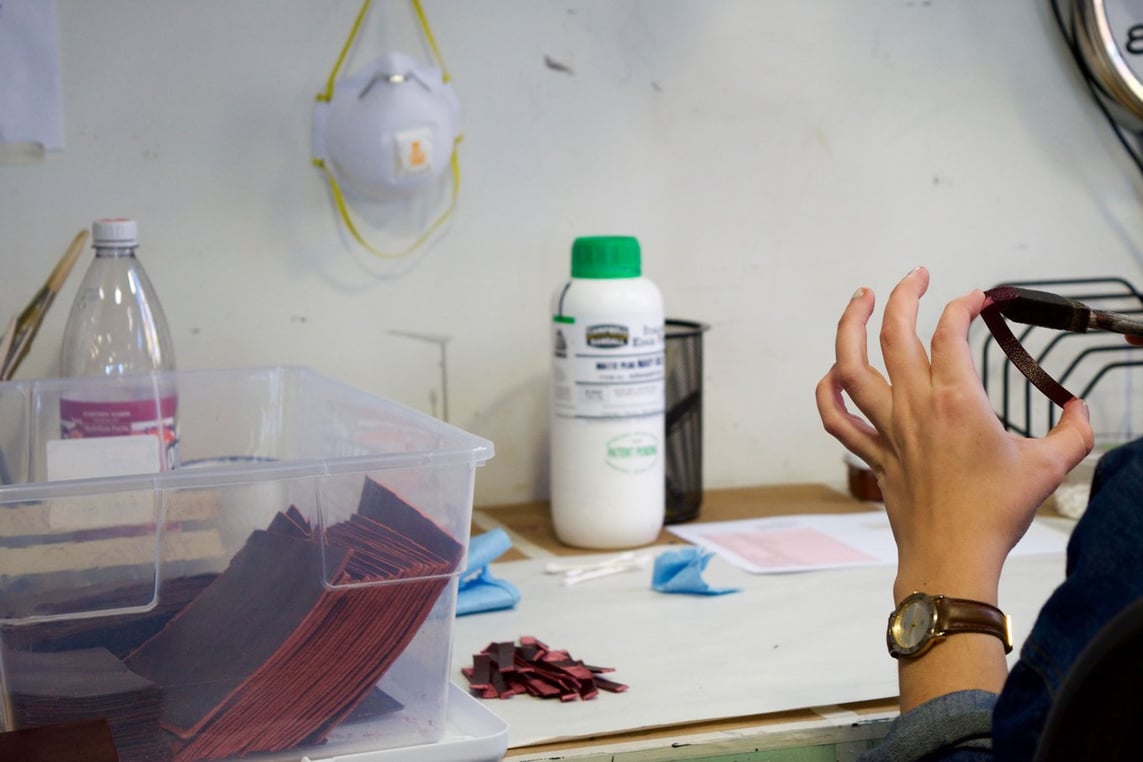 The Tripp is a fairly angular bag with lots of visible edges, so before its pieces can truly be deemed finished with this stage, they must be checked for consistency- edge painting generates what is essentially a visible border, so if the painted lines aren't fully aligned, a bag's whole silhouette can be thrown off. After this, we finally do a "blind test" by running a finger over each and every edge to be sure there are no rough parts remaining, and then these Tripps are ready to go on to their next stage of production.