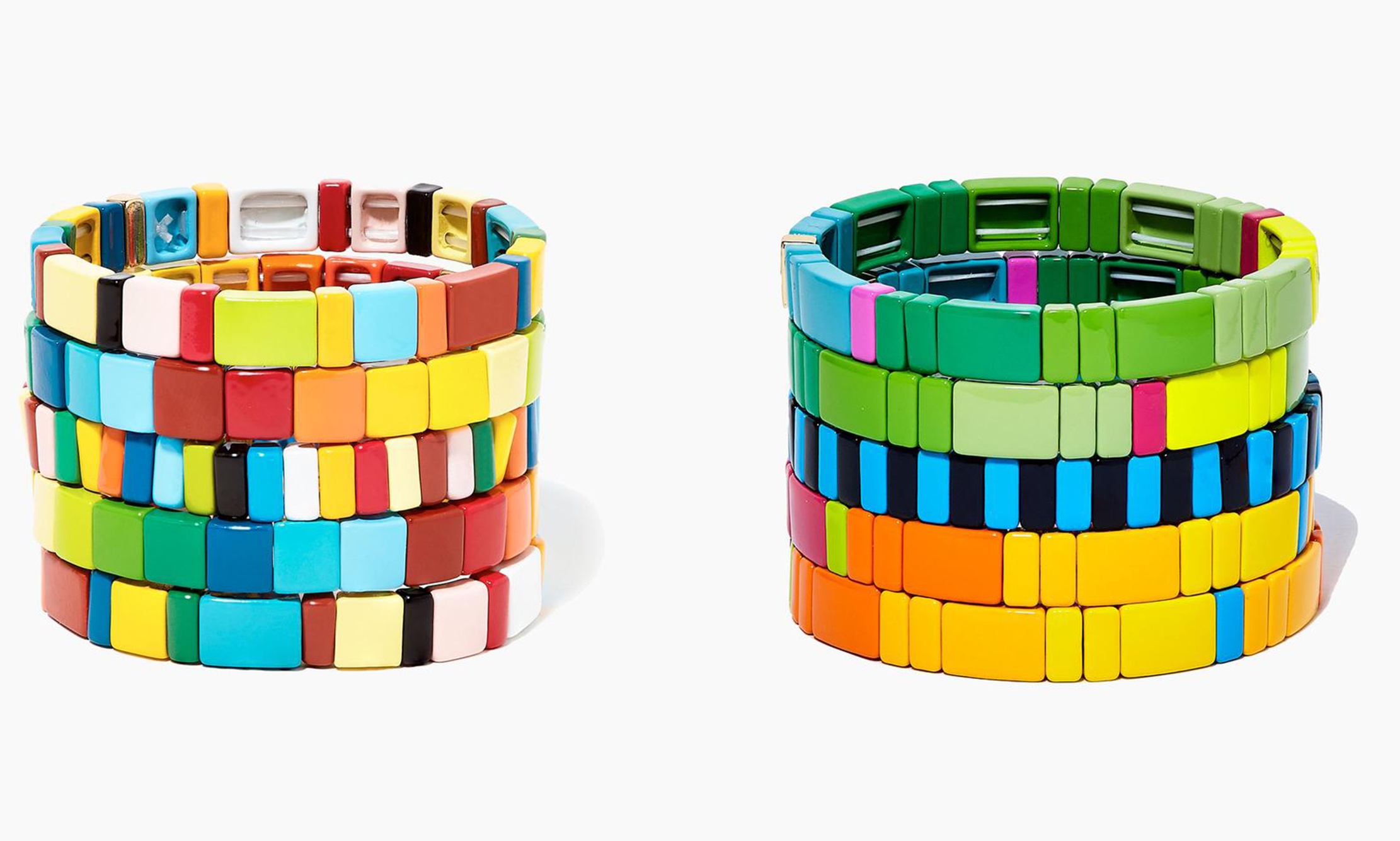 You know the feeling when you see something that immediately conjures up a nostalgia for childhood? The playful work of cult favorite jewelry designer Roxanne Assoulin does that for me.
Her color-blocked bracelets are reminiscent of the friendship bracelets worn en masse on our wrists. Some of her creations use larger enamel pieces that I like to call Chiclets, while others are strung together with smaller beads that remind me of seaside bead shops and the warm, lazy afternoons I would spend stringing together vacation mementos. Not only that, but RA dares to bring a playfulness to high fashion in the form of beads with letters on them. Letters that you can spell words with. Just like we did when we were kids. Her materials, of course, bridge the gap to a more refined palette and are imagined in the most fashionable way.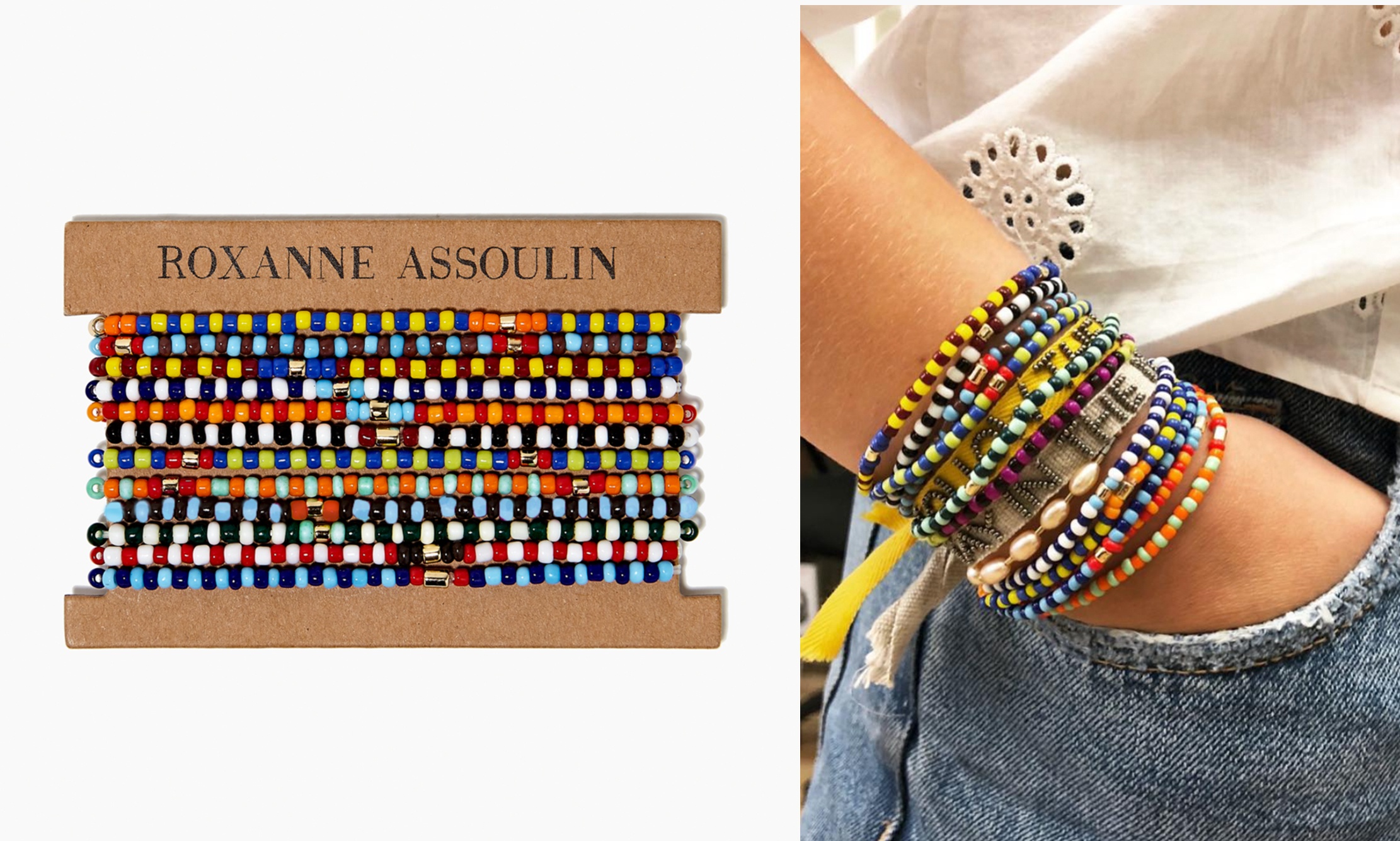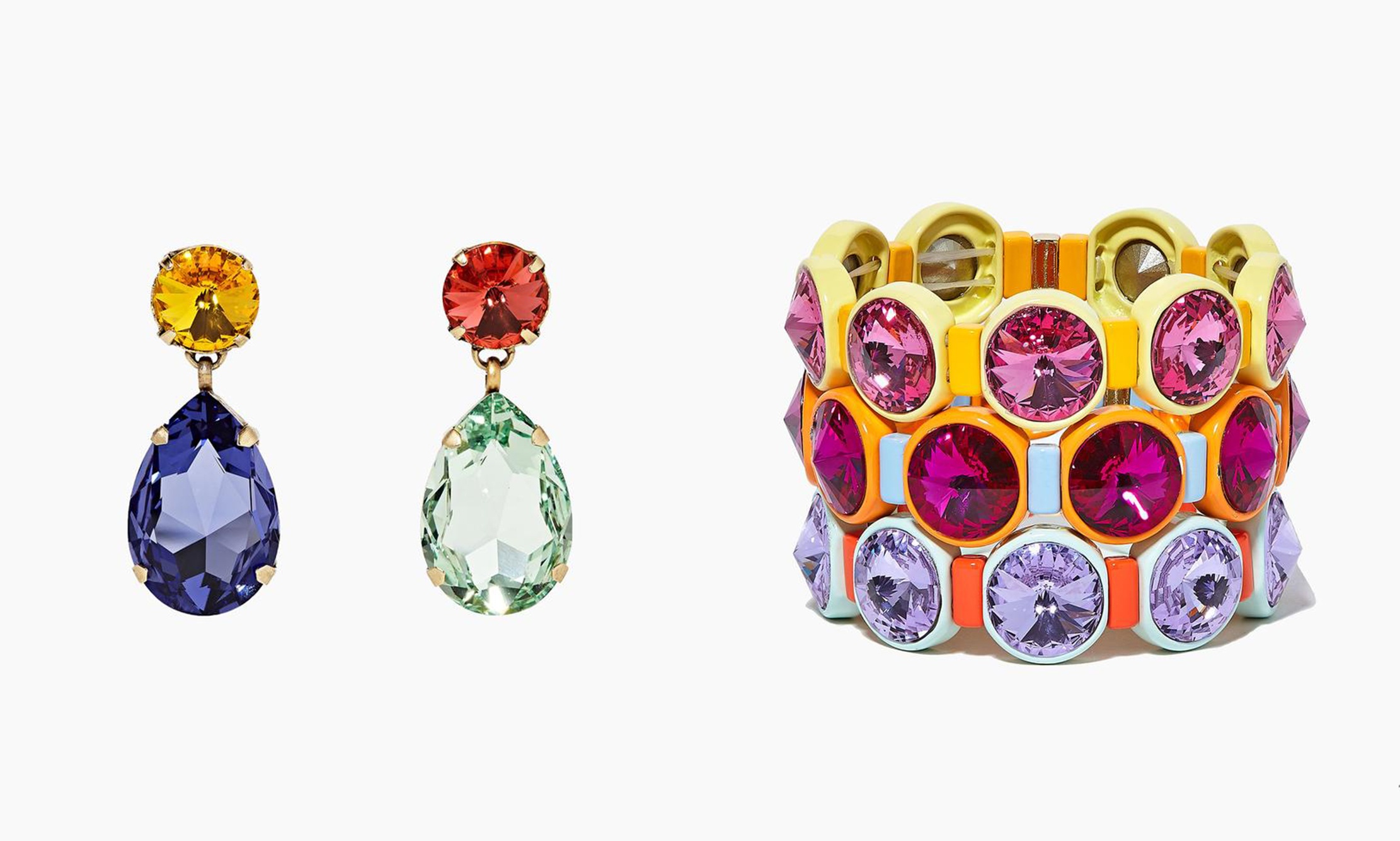 Roxanne Assoulin also makes the most delightful and fanciful, sparkly and squeal-inducing pieces from multicolored Swarovski crystals and color-punched enamels. They are everything I wanted as a child playing dress-up, and the beautiful grown-up version of the costume jewelry cradled in the plastic spheres of candy vending machines outside the grocery store. I would save my quarters and behave so well through the whole shopping trip just to be able to have those sparkly jewels at the end. Truly the pinnacle of childhood goals.
To make matters even more amazing, Roxanne Assoulin holds custom-making events at her New York City showroom. Endearingly referred to as Play RA, people gather at her version of a play date to create their own wristful of color-blocked happiness while making new friends and having what I assume is the best time ever.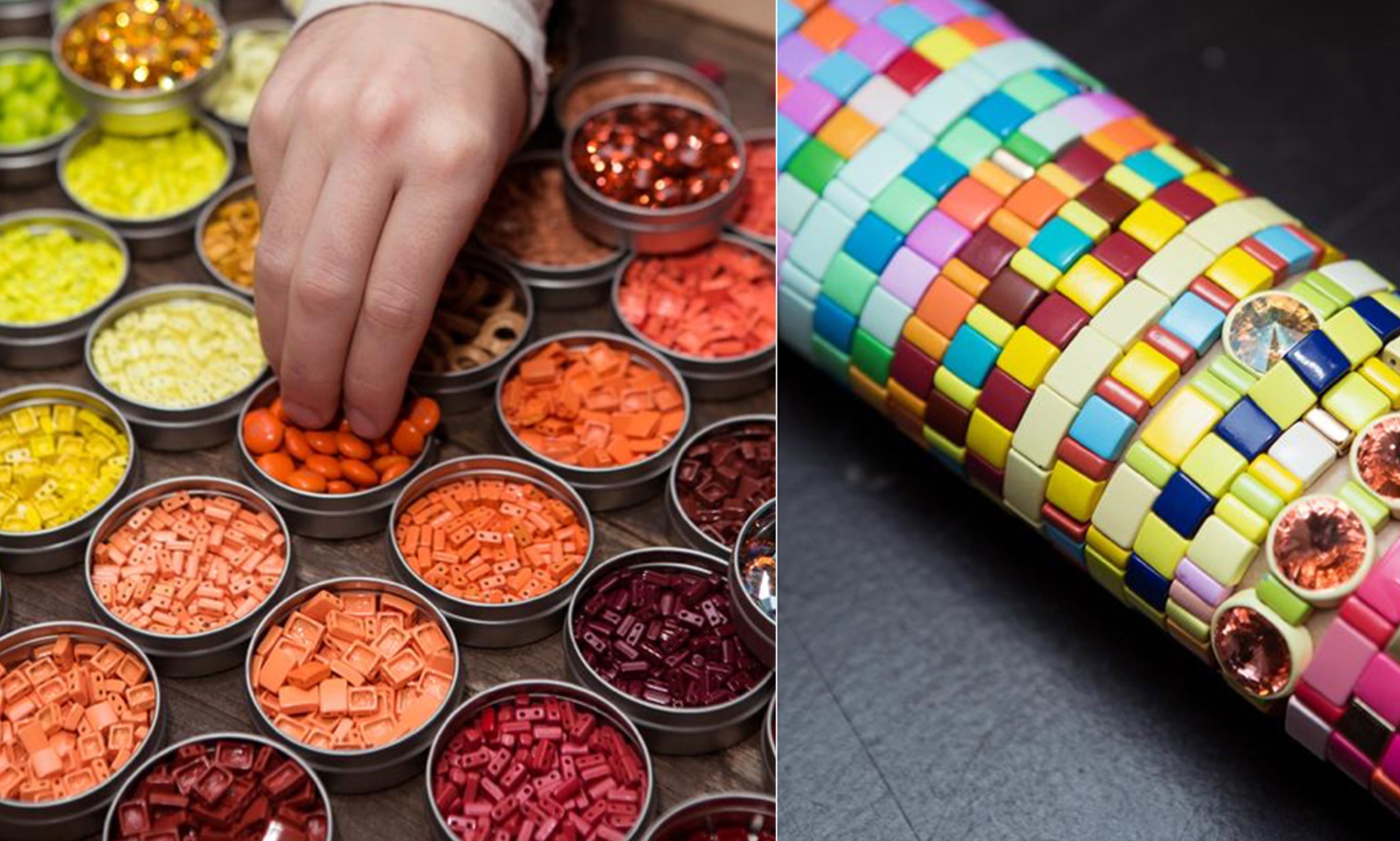 So what are we all waiting for? Let's layer up all these yummies, grab our Electric Blue Mini Luna, and dash out the door for days of summer fun!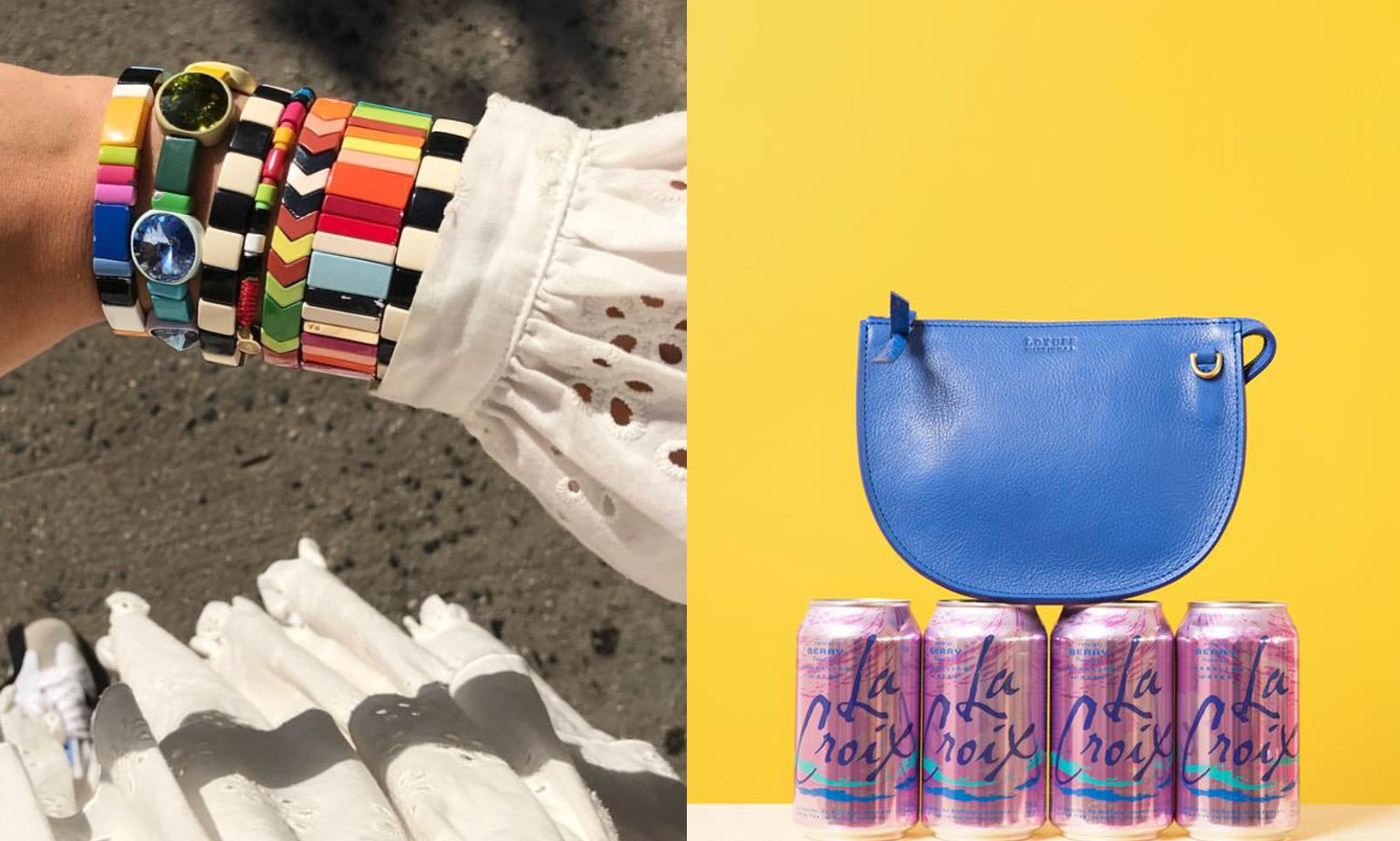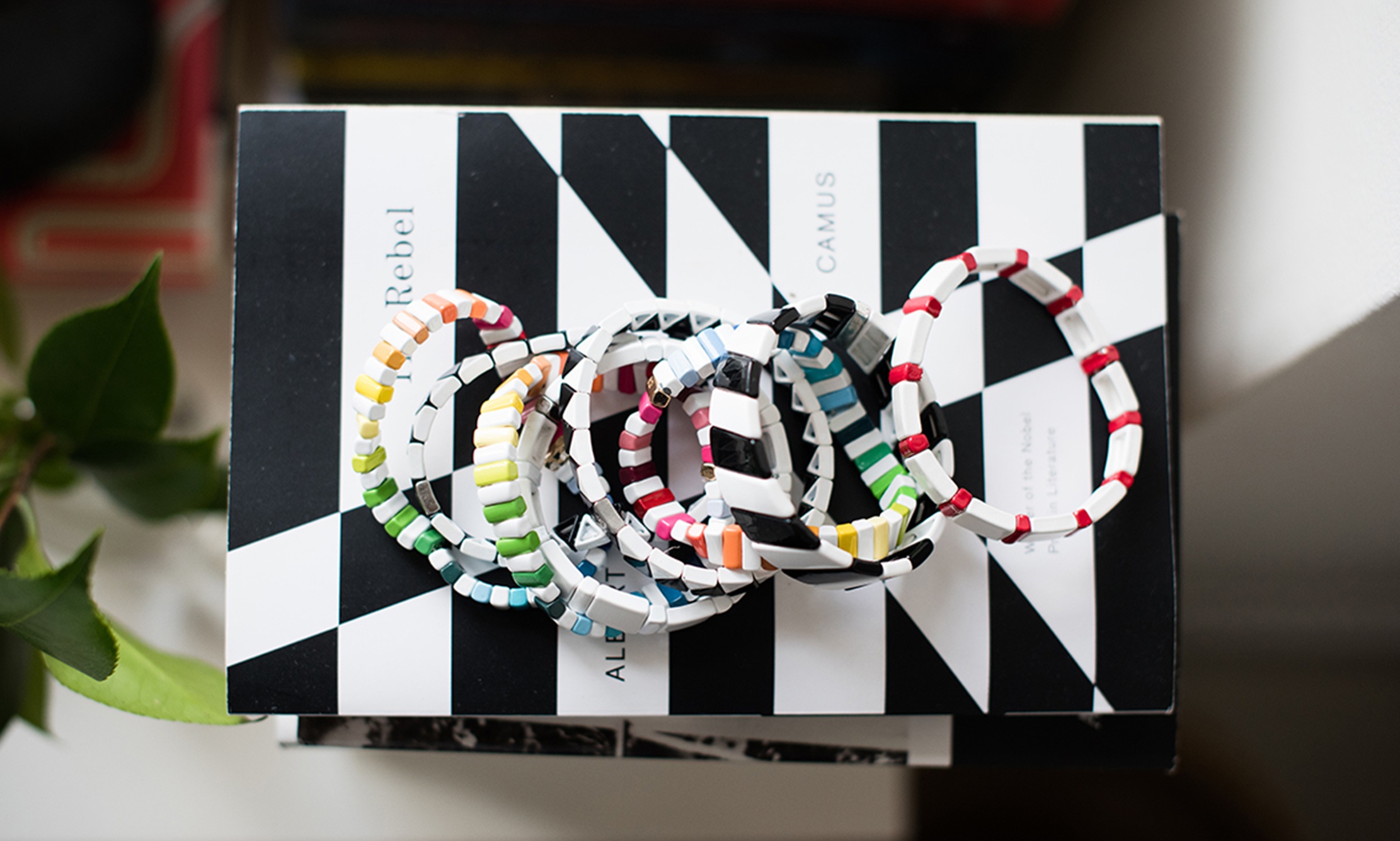 This article was originally published in July 2018.