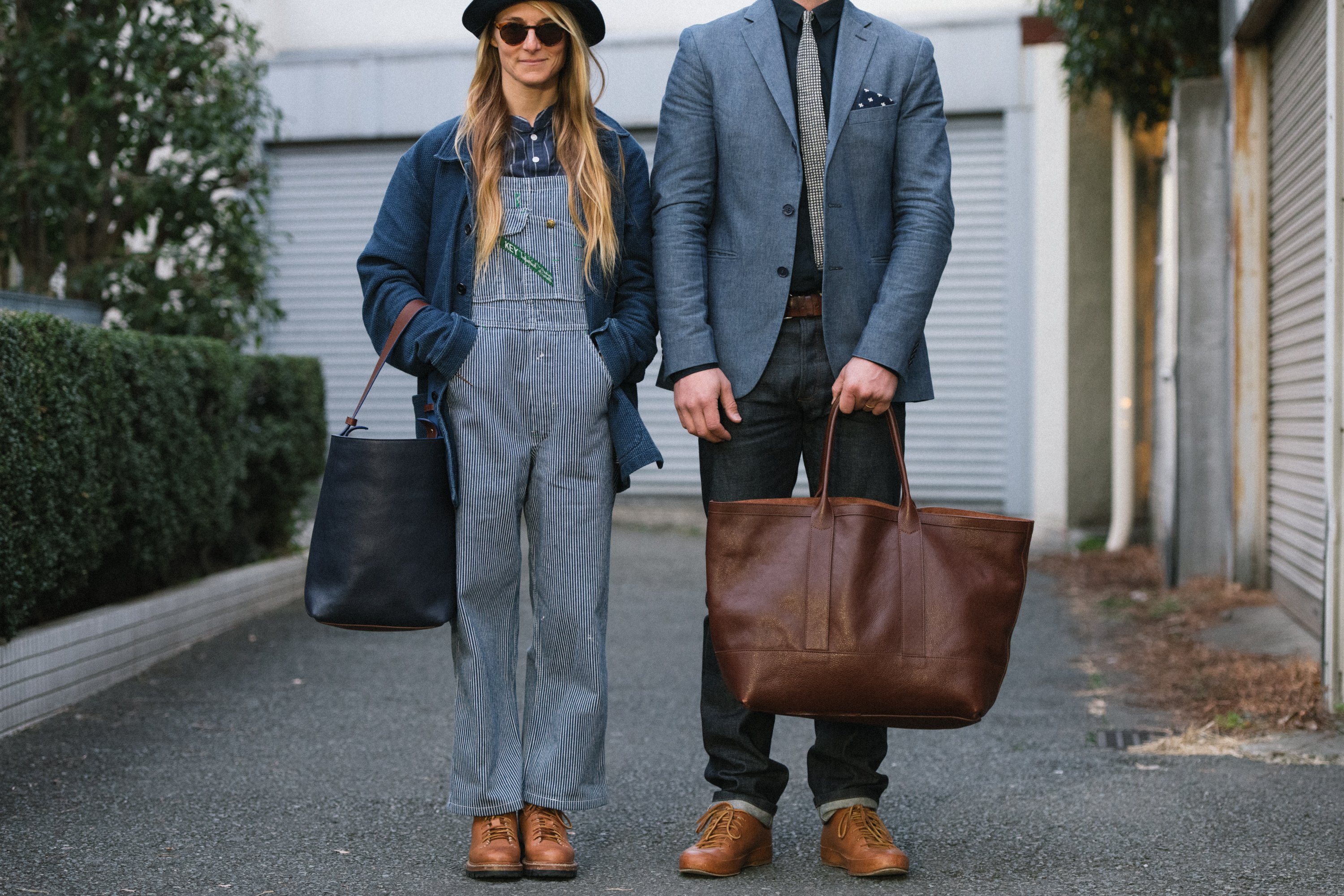 You've seen our friends Sarah and Stefaan in their self-directed lookbook collaborations with us over the years, spanning the globe from Block Island to Paris and beyond. Sarah attended RISD with our creative director, Lindy, studying textile design before moving to New York. There, she designed for Ralph Lauren—among other brands—while her now-husband Stefaan worked at various digital agencies as a UI/UX Designer. After seven years or so in the city, they decided to make a pretty big lifestyle change.
Out of that change came Miles & Miles, their interdisciplinary creative agency that sees them traveling all across the world in search of adventure while creating a plethora of content for a wide range of clients. Their latest endeavor with our bags was their most ambitious yet, traversing five countries on four different continents to collect amazing photography and stories that we're so pleased for them to share with you.
Sarah and Stefaan's first stop was Japan, a place that's held their hearts since they initially visited a few years ago. We'll get to part one of their travels later this week…but first, in their own words, here's how the people behind (and often in front of!) the lens got started doing what they do best.
After having worked in offices for awhile, we both felt we needed a change of pace and wanted to see more of the world. So, we took the leap and set off on a year and a half of travel. This happened to be right when Instagram was becoming popular, and we began using it to research where we wanted to go while connecting with other travelers, which made it a great tool to have in our pockets. Our website was created at that time, as well—but it was more or less a way for our families and friends to know where we were in the world!
When we finally came home, everyone (including ourselves) assumed we'd go back to our corporate jobs and continued asking us, "What are you going to do now?" We had fallen so in love with traveling that we knew we had to find a way to keep doing it, and that's how Miles & Miles became our brand.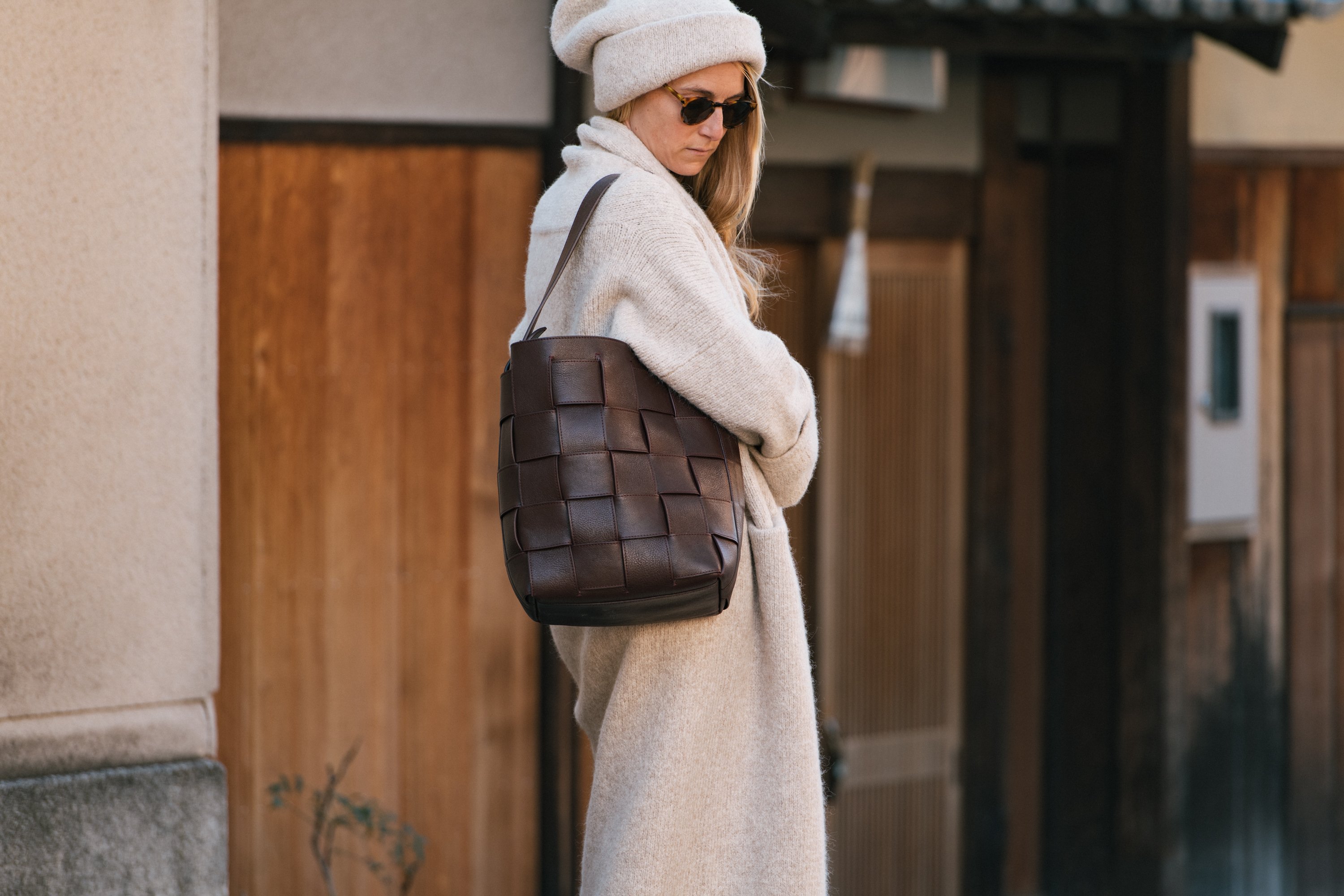 We had become completely immersed in travel and photography and eventually saw an opportunity to start creating content for brands as well as offering them access to the massive backlog of content that we had amassed. Because of Stefaan's background in web design, we started to evolve our website from an archive of our travels to what's now a small creative agency and lifestyle brand that incorporates videography, social media, branding, and web design. Instagram allowed us to approach brands directly, giving them the opportunity to see our value as adventure-oriented, design-minded partners as well as our portfolio of work.
Lindy, coincidentally, was one of our first clients, so while we were figuring out how to grow, she was there to challenge us with a new project while Lotuff was evolving as well. She asked us if we'd be interested in shooting a lookbook on Block Island, which we took as an opportunity to put together an authentic narrative that showcased one of our favorite places in the world, as well as the bags. Incorporating Lotuff's product into our creative process felt intuitive and helped us shape what Miles & Miles has become today. The relationship between us and Lotuff has progressed beautifully over the years and we've enjoyed growing alongside the brand.
We couldn't be more proud of our most recent campaign, 5 Countries 5 Days. While we may have been overly ambitious, the initial creative concept pushed us far beyond what we knew we were capable of. We see it as a culmination of our experience traveling the world and the evolution of our work with Lotuff.