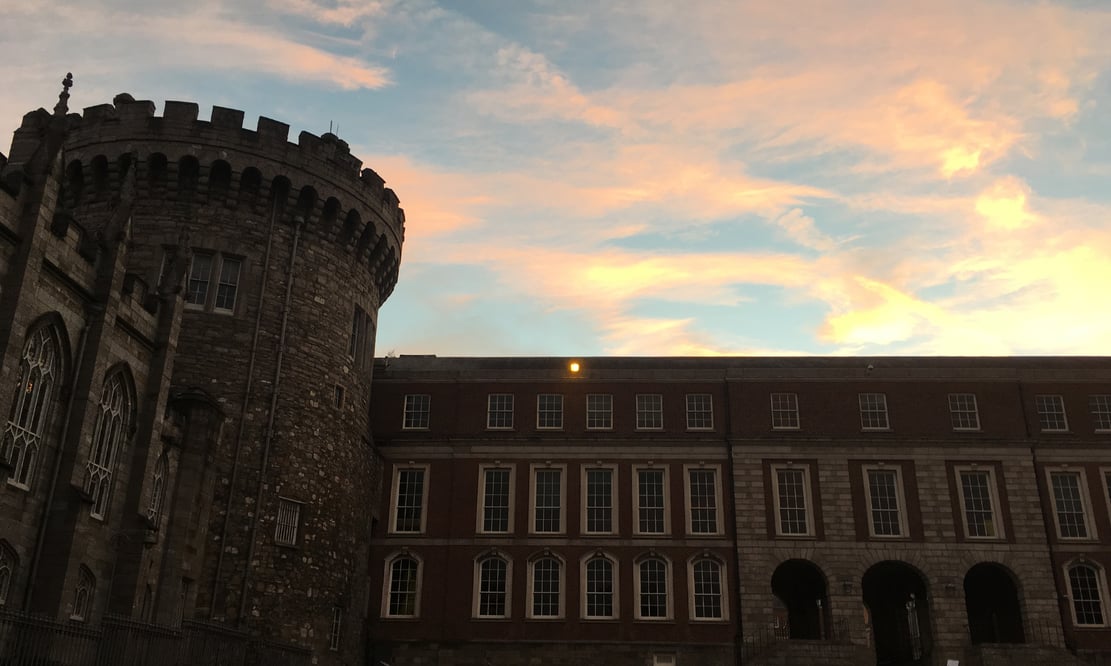 No trip to Ireland is complete without a visit to Dublin. Nestled at the mouth of the Liffey River on the country's eastern coast, the capital is the shining jewel of the island. Founded as a Viking settlement, Dublin has a rich and tumultuous history, but today it's a bustling modern hub that still holds historical tradition. You could spend weeks in Dublin and still never feel like you've seen it all—yet at the same time you'll never feel like you're lost in a big city. The gregarious people are what really make it special.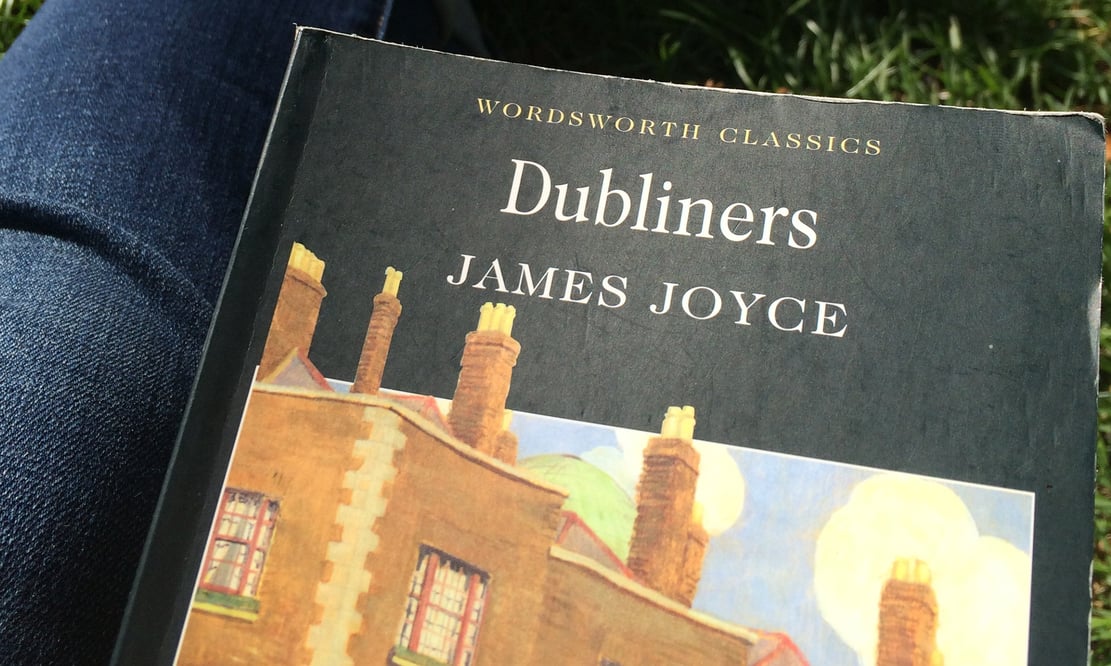 What's the first thing that comes to mind when you think of Ireland? Guinness, of course! The Irish are notorious for their alcohol, and indeed, the Guinness Factory is not to be missed. It's probably the most quintessential tourist spot (and rightly so). The Guinness Storehouse is more like an amusement park for adults than it is a factory. Filled with old memorabilia, information on the brewing process, and even a special tasting room, it is a delightfully fun and informative experience. You even learn how to pour the perfect pint! If you prefer whiskey to beer, there's also a tour available for the Old Jameson Distillery. You'll get to see the distilling process first hand, and do some requisite taste-testing as well.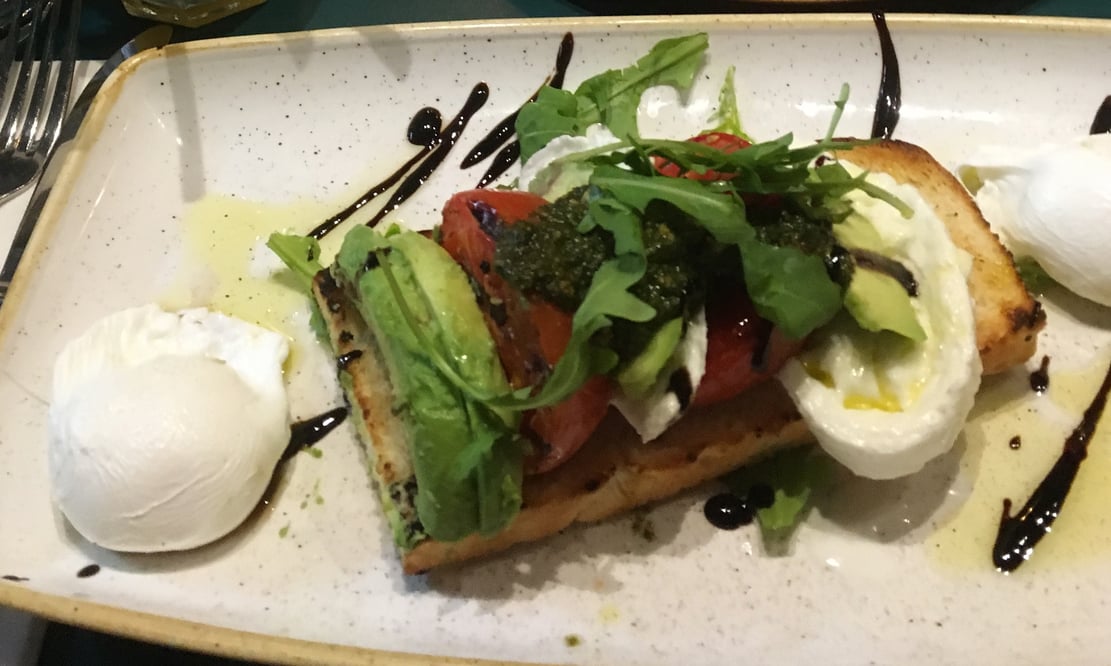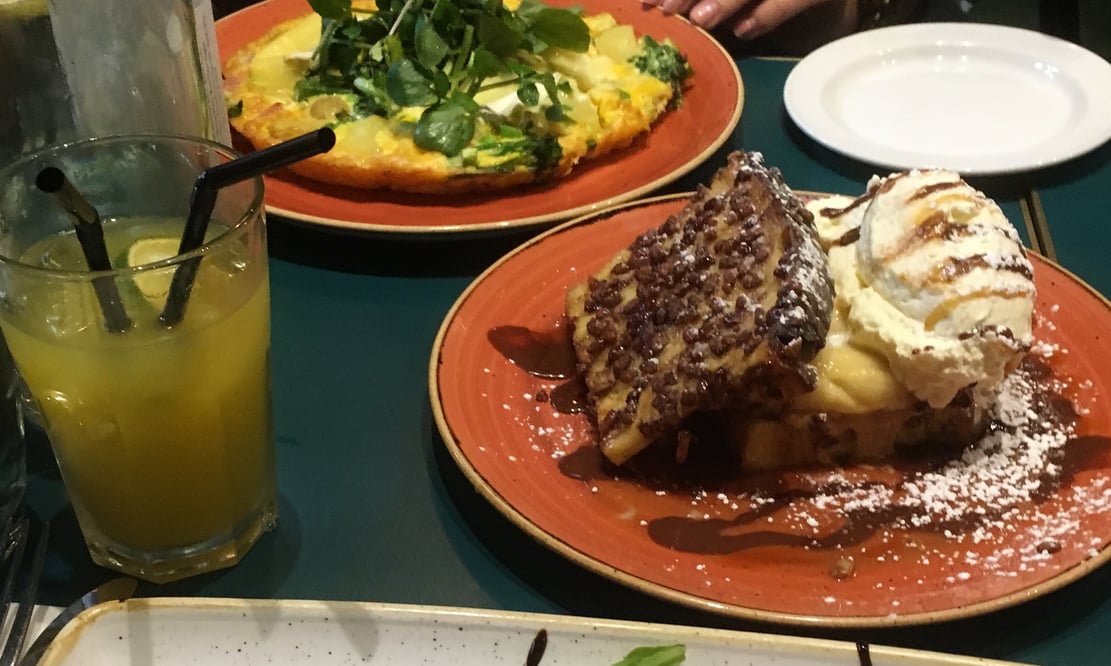 After that you'll need some amazing food to go with your drink. Though Ireland has a bad reputation for bland food (corned beef and cabbage, anyone?) there's no shortage of great restaurants, cafés, and eateries in Dublin. If you're looking for a cliché traditional meal, there are no better places than The Brazen Head, The Hairy Lemon, or The Porterhouse. These places will serve you up meat and potatoes in any way you can imagine. If you prefer lighter fare, San Lorenzo's makes a spectacular brunch. Just sure to call in advance; this place fills up quickly! Try their Eggs Benedict or crunchy French toast. You also cannot go amiss if you visit Avoca Café or Lemon Crepe–both have the most delectable coffee and sweet treats.
Honestly, any type of food you can conceive of is at your fingertips in Dublin. There are even food tours available where a guide will walk you all around the city to specific restaurants and give you the inside scoop on why they're historically important.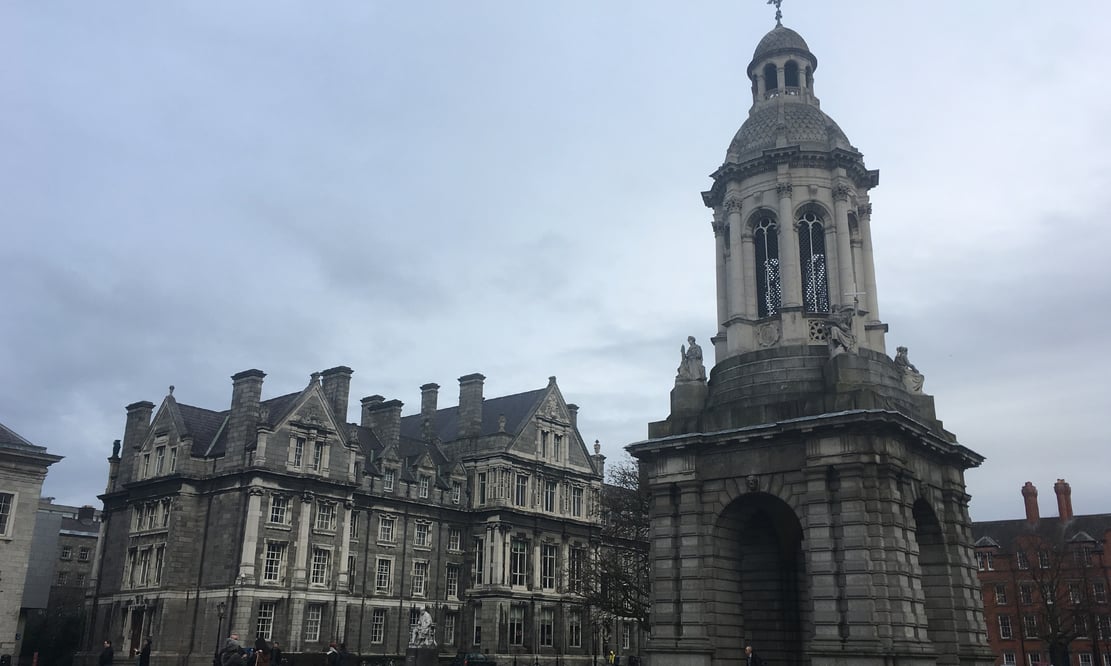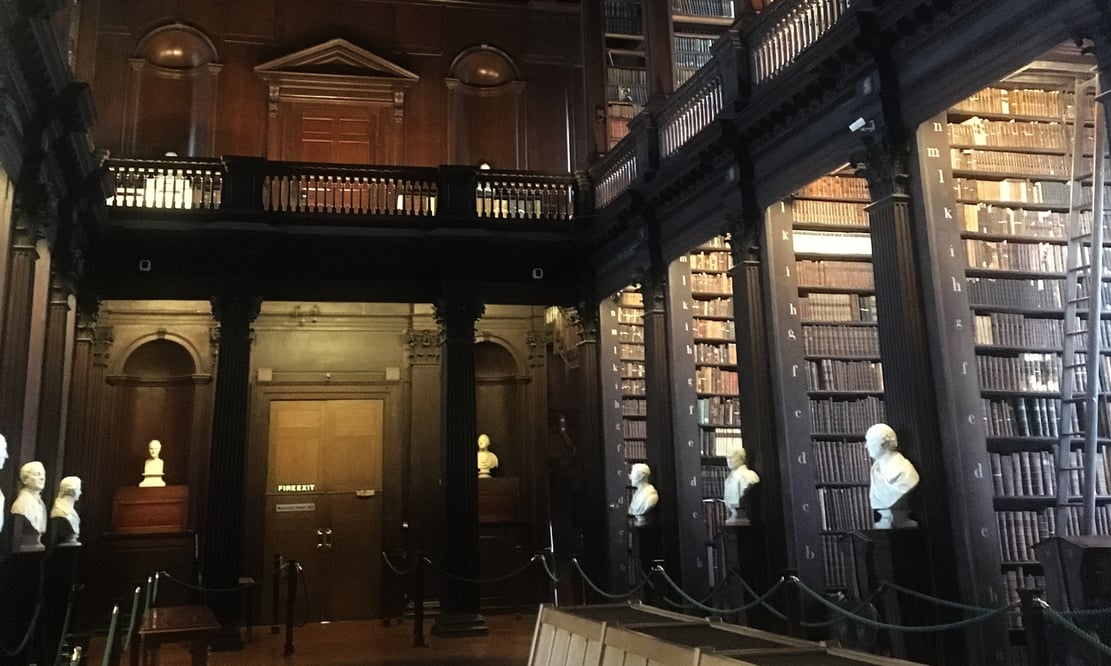 Further on the list of sights not to be missed is Trinity College. Known as the best university in the country and the alma mater for many important Irish figures, it's a total step back in time (the college was founded in 1592). The crown jewel here is the Old Library, an 18th-century room that could have jumped straight from the pages of a novel.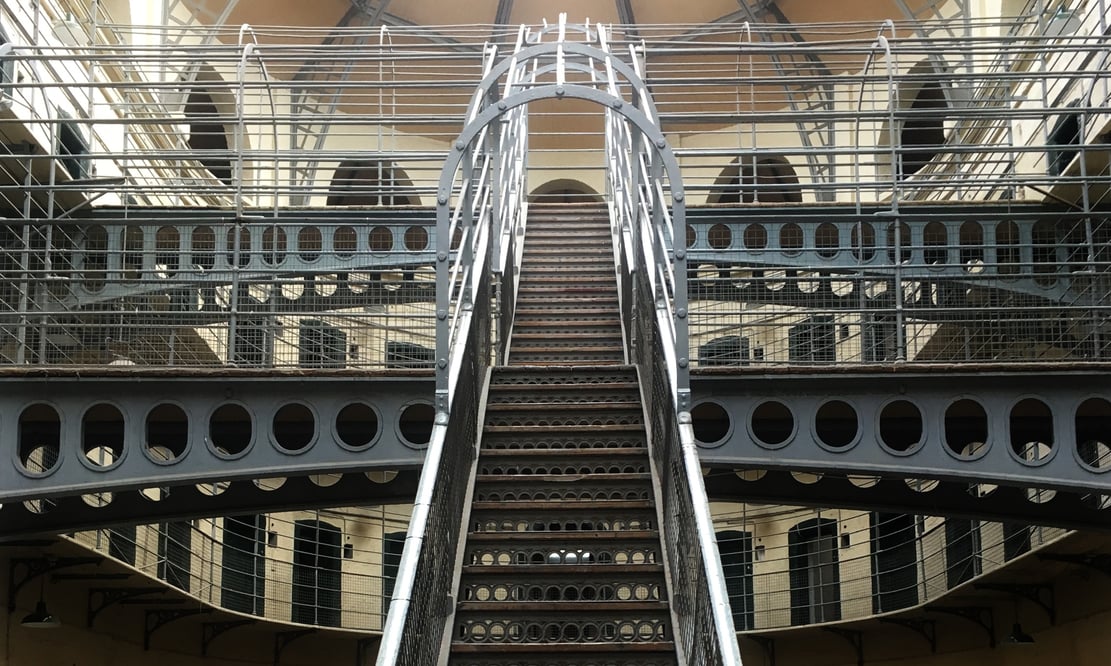 History buffs will find plenty to do in Dublin too. There are so many wonderful museums, including the National Gallery, the Hugh Lane, the National Museum, and the Little Museum of Dublin. You can see the original works of Francis Bacon, Jack Butler Yeats, and Paul Henry. Or if you're more interested in literature you might read James Joyce, Oscar Wilde, or Samuel Beckett while sitting in their favorite cafes. And regardless of interests, you also must stop by the Dublin Castle, just a hop, skip, and a jump from the center of town; it's a beautiful building with a rich and complicated history.
The Kilmainham Gaol is one of the most interesting historical locations in Ireland. Once a prison, it is now a public museum. The Kilmainham Gaol is most associated with the famous executions of 1916, but it has over 100 years of fascinating stories. If you have the chance, take a tour. The guides are so knowledgable, and the architecture is mind-blowing. It's so unique that it's been used in films such as "The Italian Job", "In the Name of the Father", and "Michael Collins".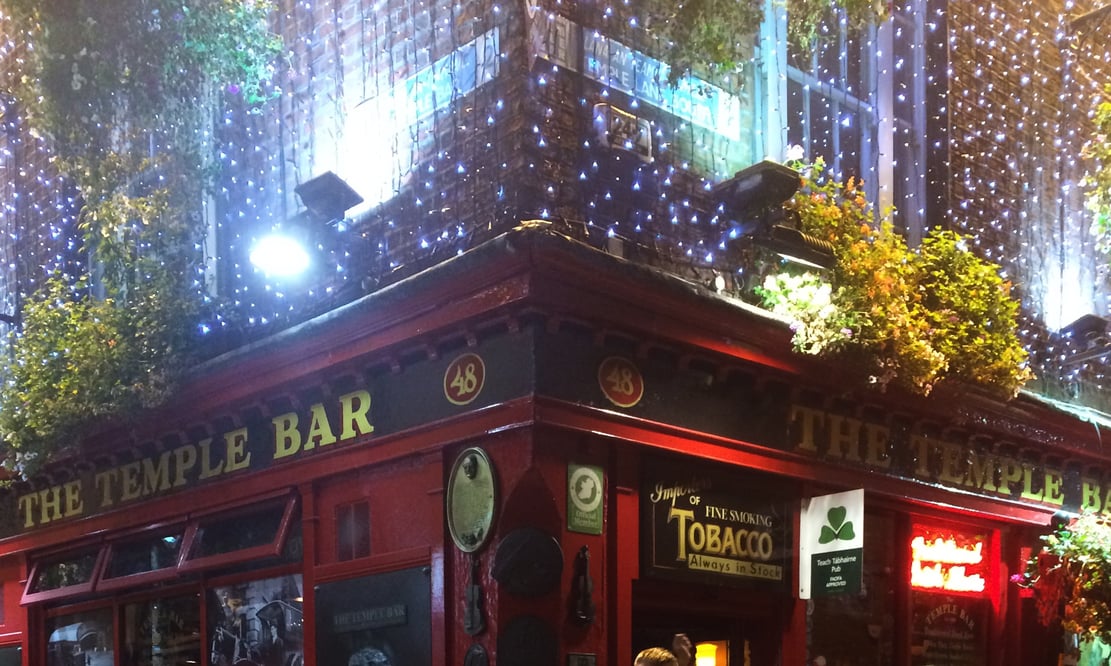 No trip to the big city is complete without a night on the town. The most popular spot is an area known as Temple Bar. This boisterous cluster of bars and restaurants is known as Dublin's cultural quarter and has a lively nightlife. If you go here, stop by the Temple Bar Pub, Oliver St. John Gogarty's, and The Auld Dubliner. While some locals can certainly be found here, more often they'll head over to Harcourt Street. There you'll find places like the upscale Dean Dublin hotel, which boasts an exquisite rooftop bar known as Sophie's. You'll also find Dicey's Garden and Copper Face Jacks (make sure you call it "Copper's" though, as the Dubliners do) on this street. They're the perfect places to dance the night away, and before you know it you'll walk outside as the sun is rising!
If you prefer to spend your time in a more leisurely way, Dublin is the place to be for some pretty chic shopping. Just a few steps from the town center is Grafton Street, which has great stores like the Marni and Ulla Johnson-heavy BT2. There's always a plethora of street performers there as well who sing, dance, perform magic, and sell fresh flowers. Just a few steps from Grafton Street you'll find the Gaiety Theatre, which has given the people of Dublin dance, drama, and concerts for 145 years. If you time it correctly, you can even see Riverdance live.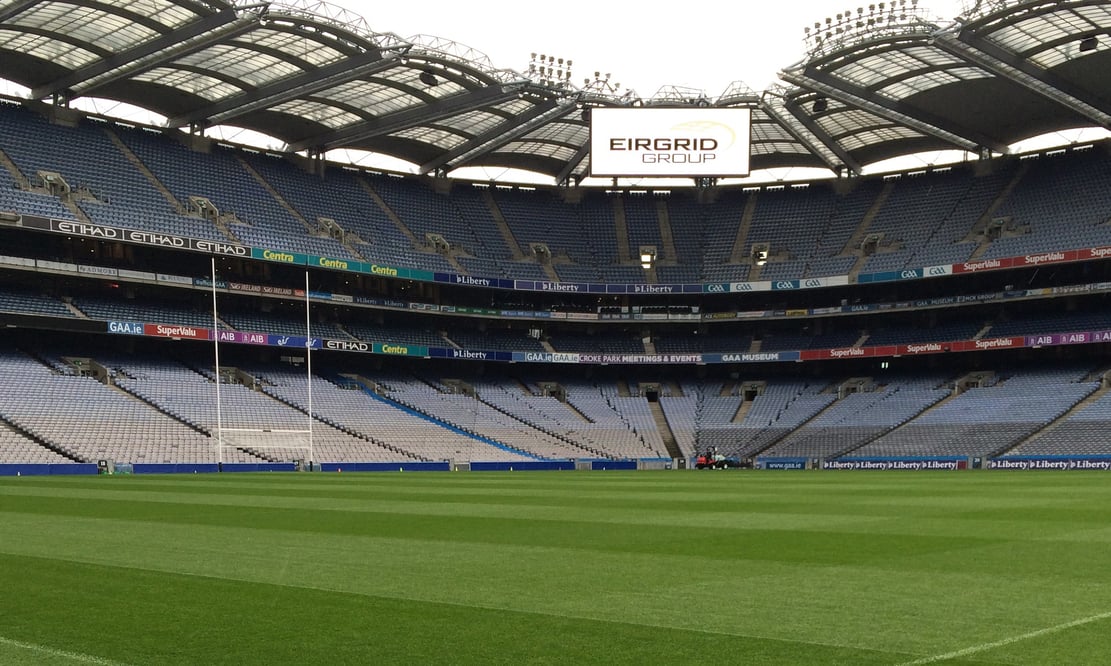 For the sports-inclined, Dublin is one big playground. The Irish take their sports seriously. And I mean very seriously. The two most well known, uniquely Irish sports are hurling and Gaelic football. Each is a combination of several other sports, and both are stunningly violent and skillful. Games will undoubtedly be on all the TVs in every bar, but if you prefer a more live-action experience, you can go down to Croke Park or the GAA (Gaelic Athletic Association) museum. You'll be able to have a walking tour of the locker rooms, run your hand along some jerseys, and even test out your skills on simulators in the museum.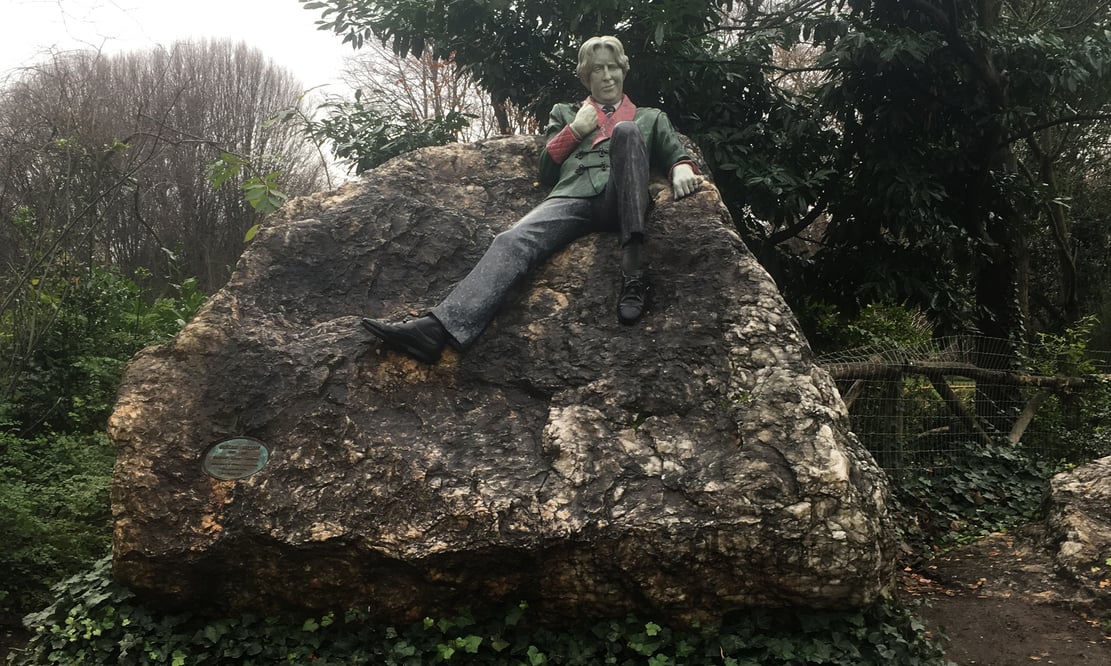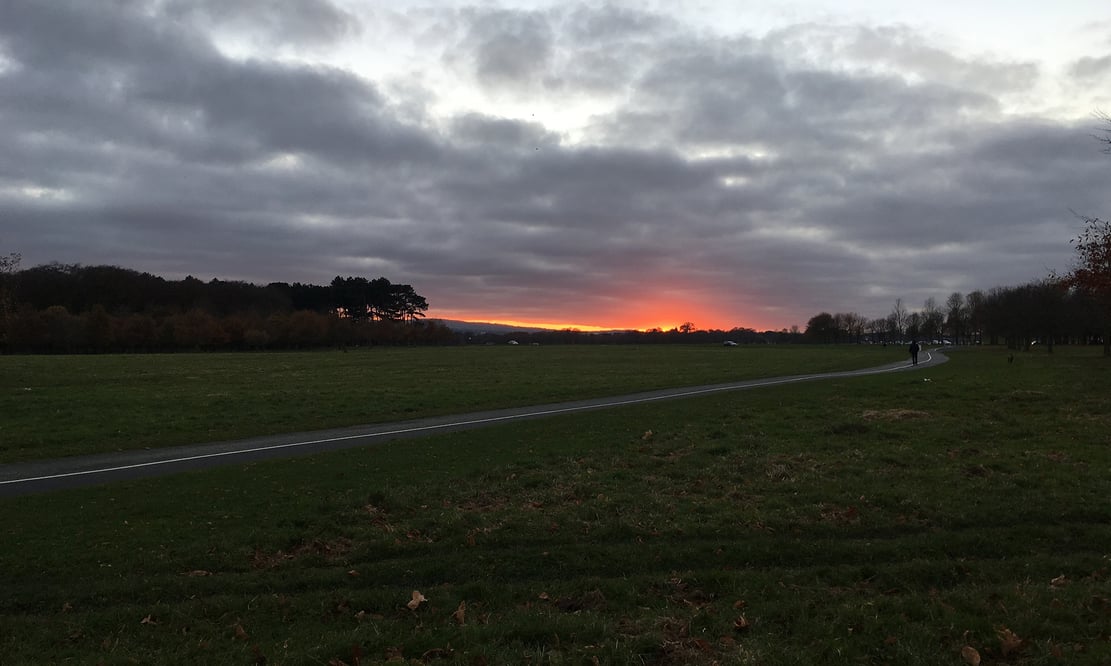 Despite being a bustling city, there's quite a bit of green space to enjoy in Dublin. The largest of these areas by far is Phoenix Park. It houses the Dublin Zoo, beautiful botanical gardens, and a colossal papal cross. There are even herds of friendly deer that come out at sunset; if you're patient, you might be able to slowly walk up and pet them. If you prefer to stay downtown and still go to a park, there's always St. Stephen's Green. St. Stephen's is just beyond Grafton Street, and it's the perfect place to sit down with a sandwich or read a book. Merrion Square is another great place to visit, even if only for its statue of Oscar Wilde casually propped on a rock.
No matter what you do in Dublin, you really cannot go wrong. This city has something to offer everyone. Just don't be surprised if you find yourself wanting to move here permanently!
So on your next trip here, take our Weekender Tote along, because you'll probably want to stay in Dublin for more than just a day.

Eat Here
The Brazen Head
20 Lower Bridge St, Merchants Quay, Dublin, Ireland
The hairy lemon
Stephen Street Lower, Dublin 2, Ireland
The Porterhouse
45 Nassau St, Dublin 2, Ireland
San Lorenzo's
9, Castle House, 73-83 South Great George's Street, Dublin 2, Ireland
Avoca Café
11-13 Suffolk St, Dublin 2, Ireland
Lemon Crepe
60 Dawson St, Dublin 2, Ireland
Sophie's
33 Harcourt St, Saint Kevin's, Dublin 2, Ireland
Go Here
Guinness Storehouse St James's Gate, Ushers, Dublin 8, Ireland
Jameson Distillery
Bow St, Smithfield Village, Dublin 7, Ireland
Old Library at Trinity College College Green, Dublin 2, Ireland
Kilmainham Gaol
Inchicore Rd, Kilmainham, Dublin 8, D08 RK28, Ireland
Dublin Castle Dame St, Dublin 2, Ireland
Gaiety Theatre
South King St, Dublin 2, Ireland
Stay Here
The Dean Dublin
33 Harcourt St, Saint Kevin's, Dublin 2, Ireland
deandublin.ie