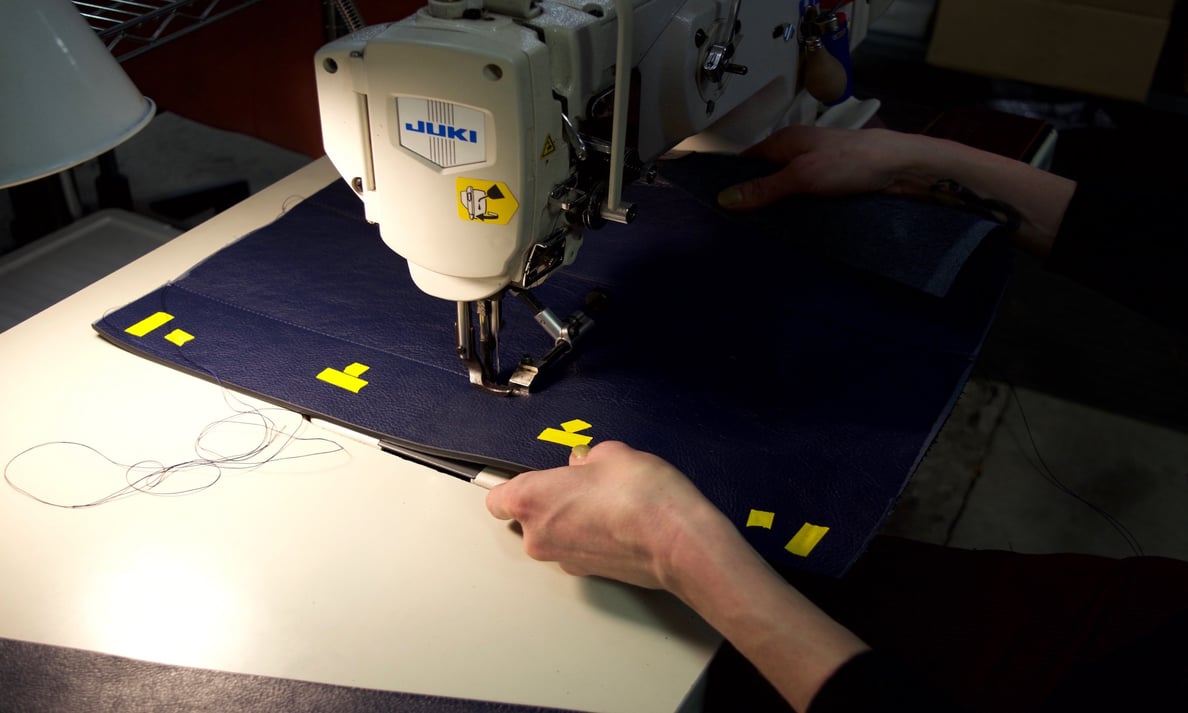 Next up in the studio we're following the Leather Day Satchel as it moves between assembly and stitching to then become the stunner of the bag it is. As with all of our bags, the journey between stations in the studio is always fun to watch. I had the pleasure of following as the Day Satchel danced between stitching and assembly, and learned so much about the construction along the way. It's always exciting for me to see the tricks and trades of my fellow artisans as they work with these beautiful pieces.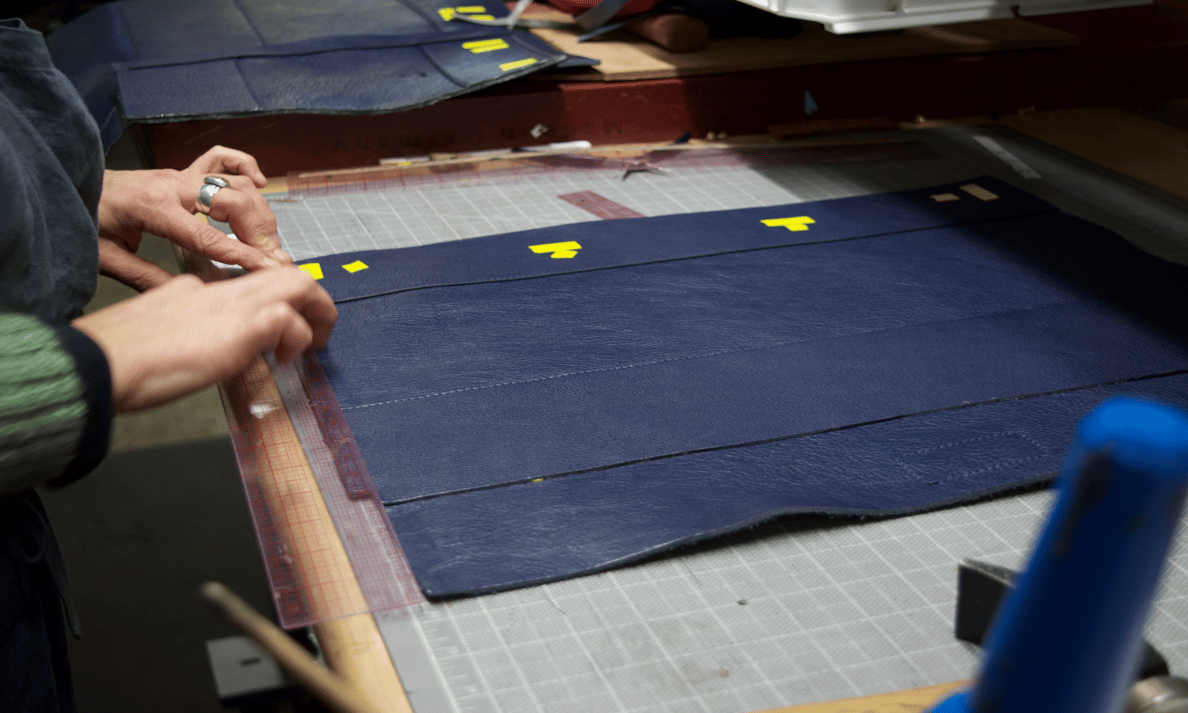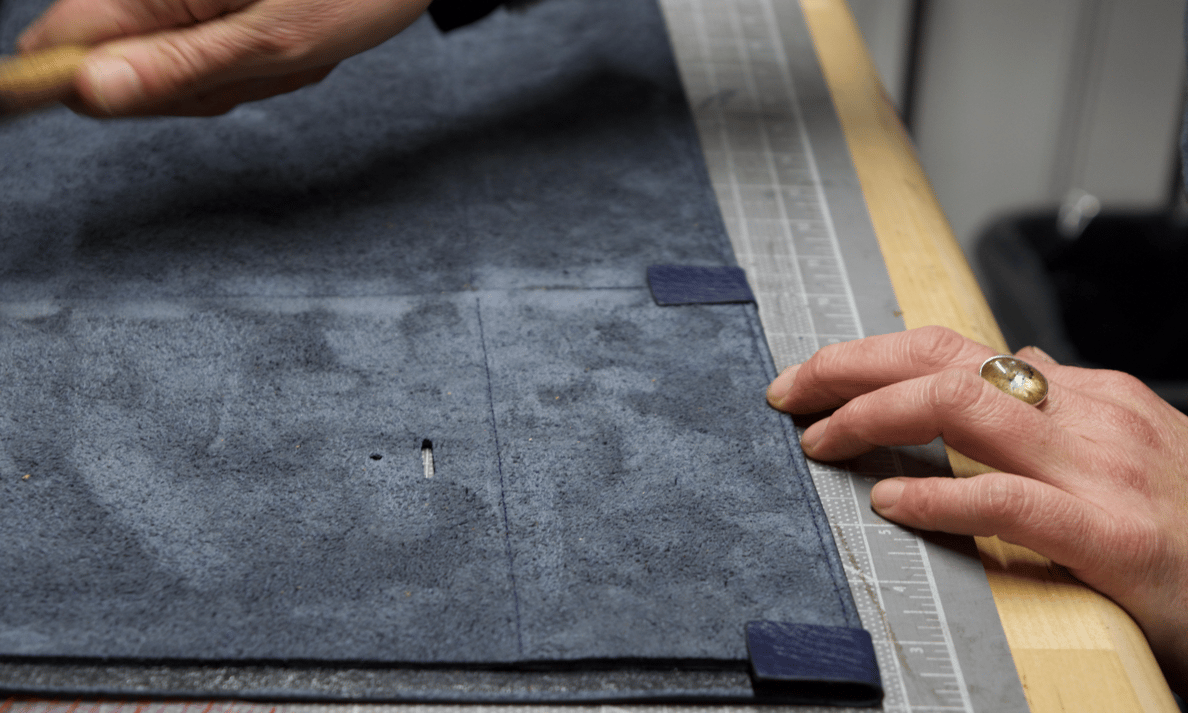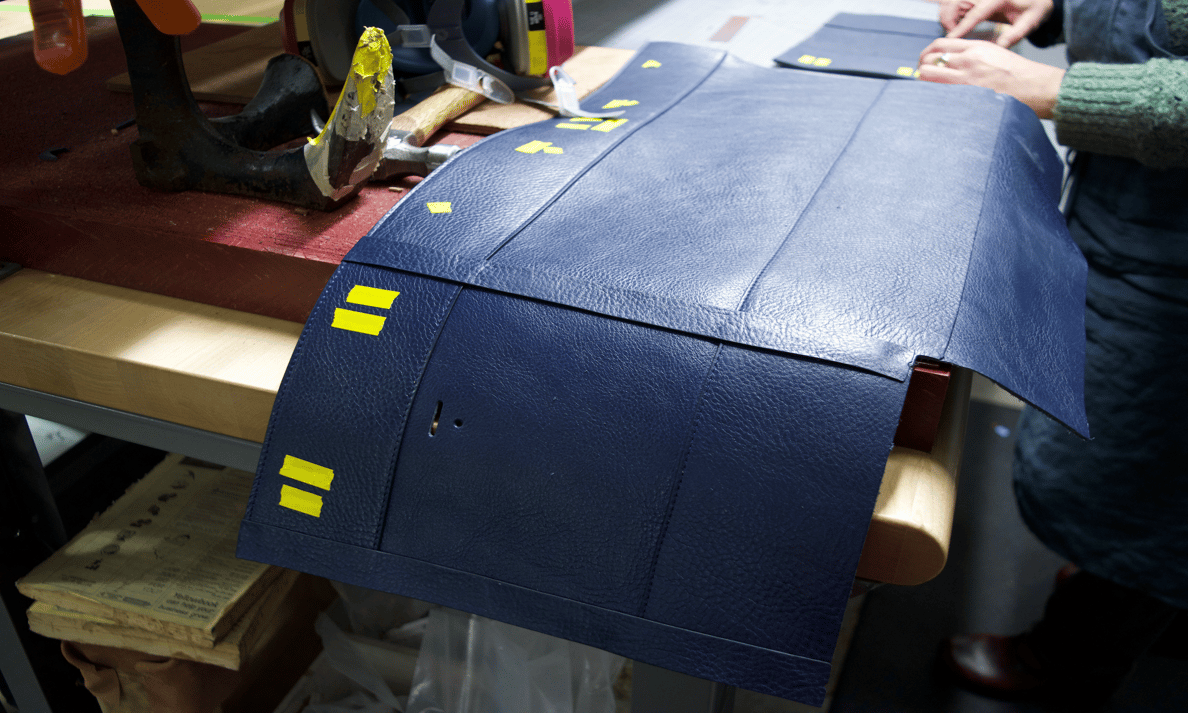 First I catch up with Kate who is stitching the sides of the bag—with perfection per usual—before handing the pieces off to Jessie who meticulously attaches the side collars that join the large leather pieces together. Watching our artisans maneuver their instruments with expert skill is always impressive. The handiwork that is achieved comes from their experiential knowledge of the leather's characteristics—a special talent that few artisans worldwide still have.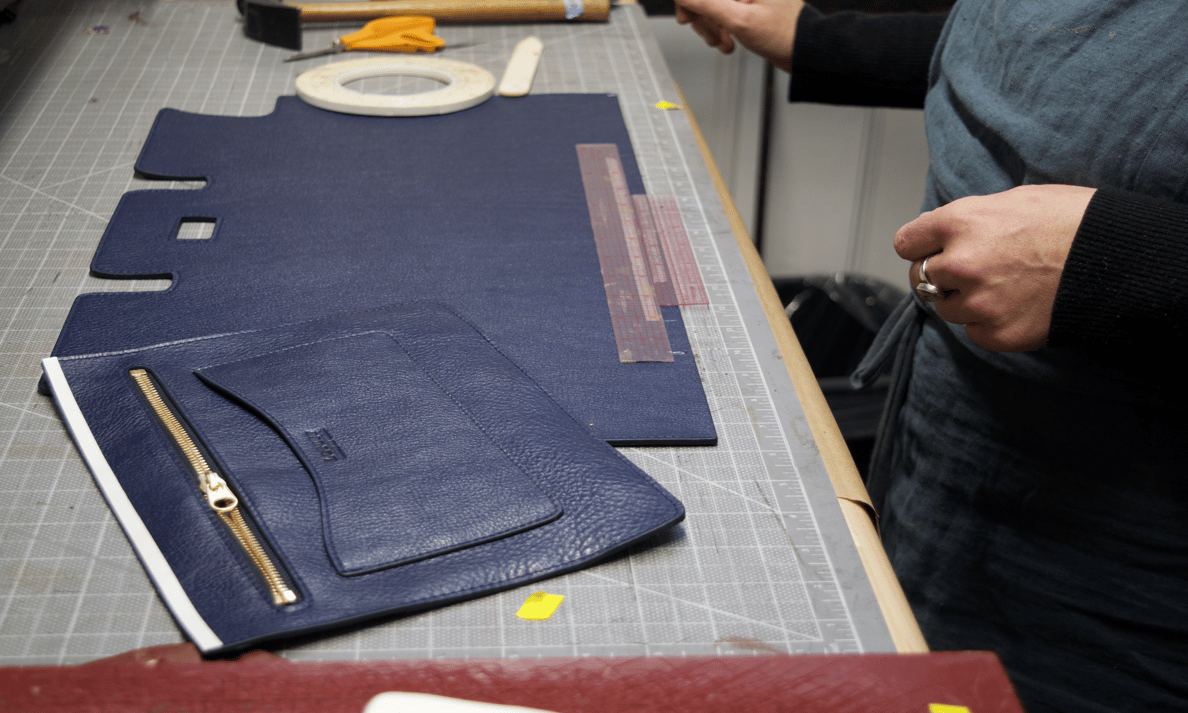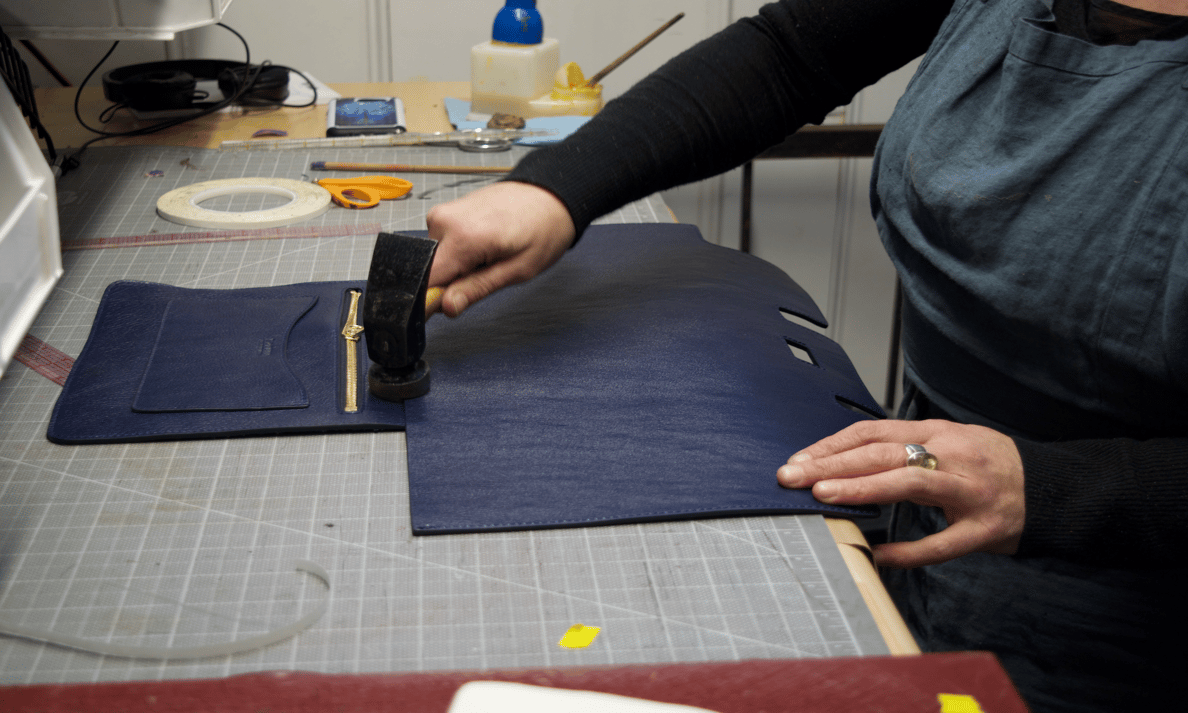 With the sides assembled, I watch as the interior pocket is attached to the front flap before the entire piece is then sent back to stitching to be joined and reinforced with our trademark backtacks. Part of this reinforcing process includes hand-tying dozens of square knots which are then tucked gently into the leather itself, becoming invisible to the naked eye.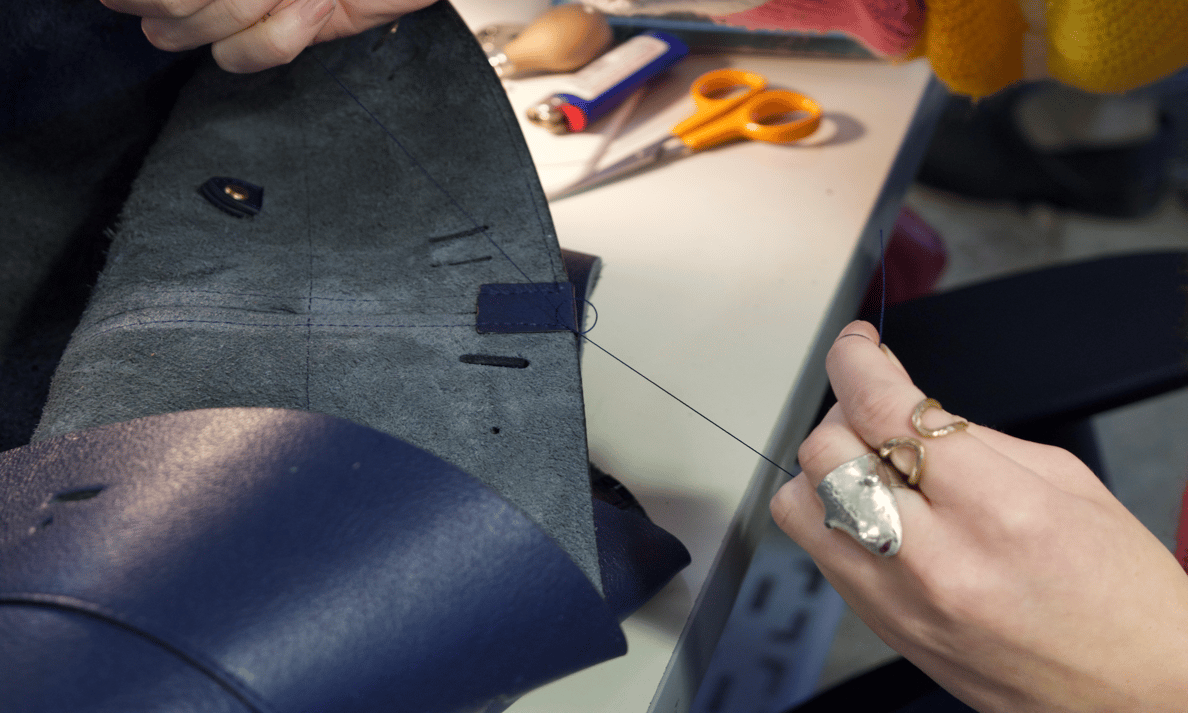 While other artisans in the studio are working on attaching the brass hardware and preparing the handles, belts, and tabs, our satchel dances back over to assembly to be closed with a leather binding. Perfectly smoothed out with a hammer and bone folder, our Day Satchel's last step is a few remaining hand-stitches before having a thorough look-over and hand-wrapped packaging.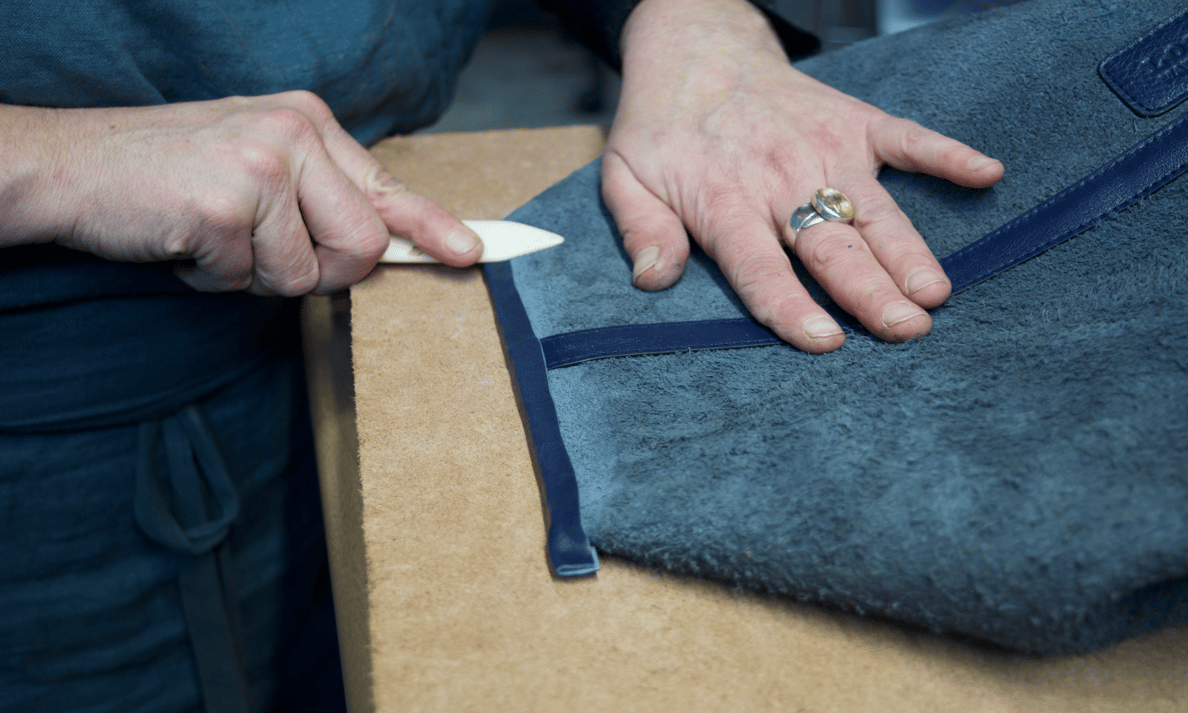 Our ever-handsome Leather Day Satchel is now ready to go out into the world to its new owner.