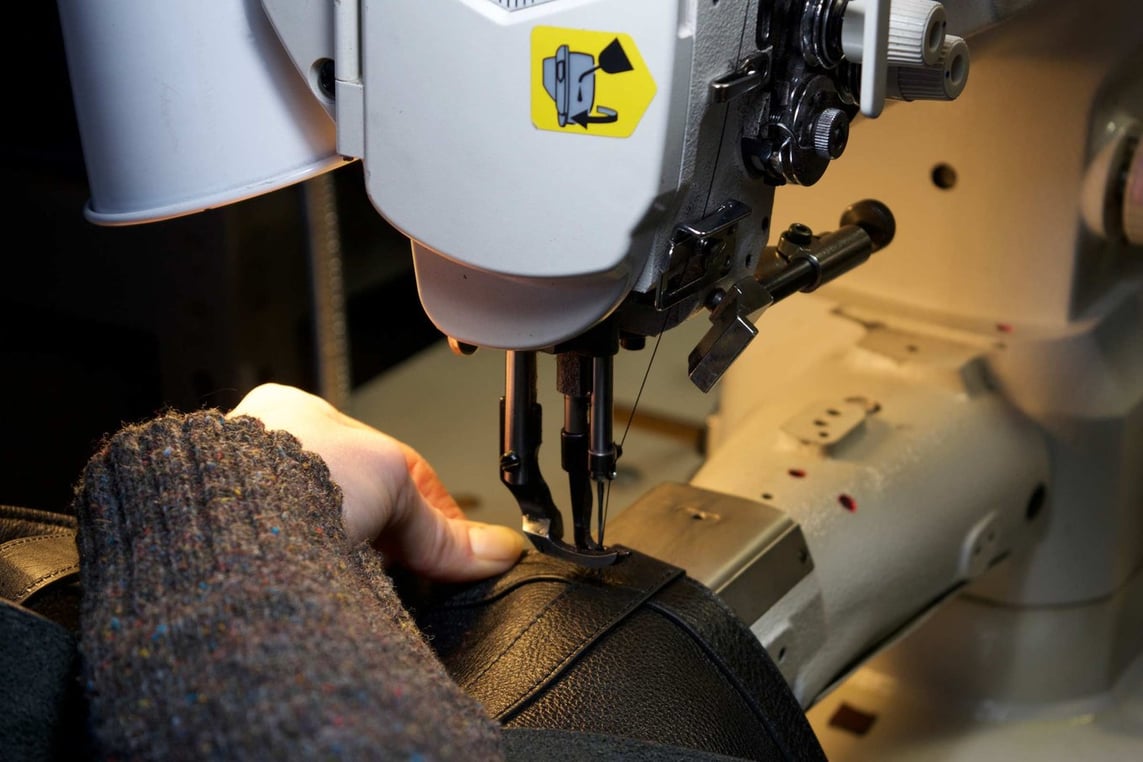 We're on our way to finishing a small batch of Angle Totes this week, and their next step is stitching. As suggested by its name, this bag's angles are integral to its form and appearance, and it's chiefly on account of this stage that these uniform lines are so discernible. The stitches effectively create the visual shape of the tote, so our artisans are always careful to stay in alignment in order to forge that shape correctly.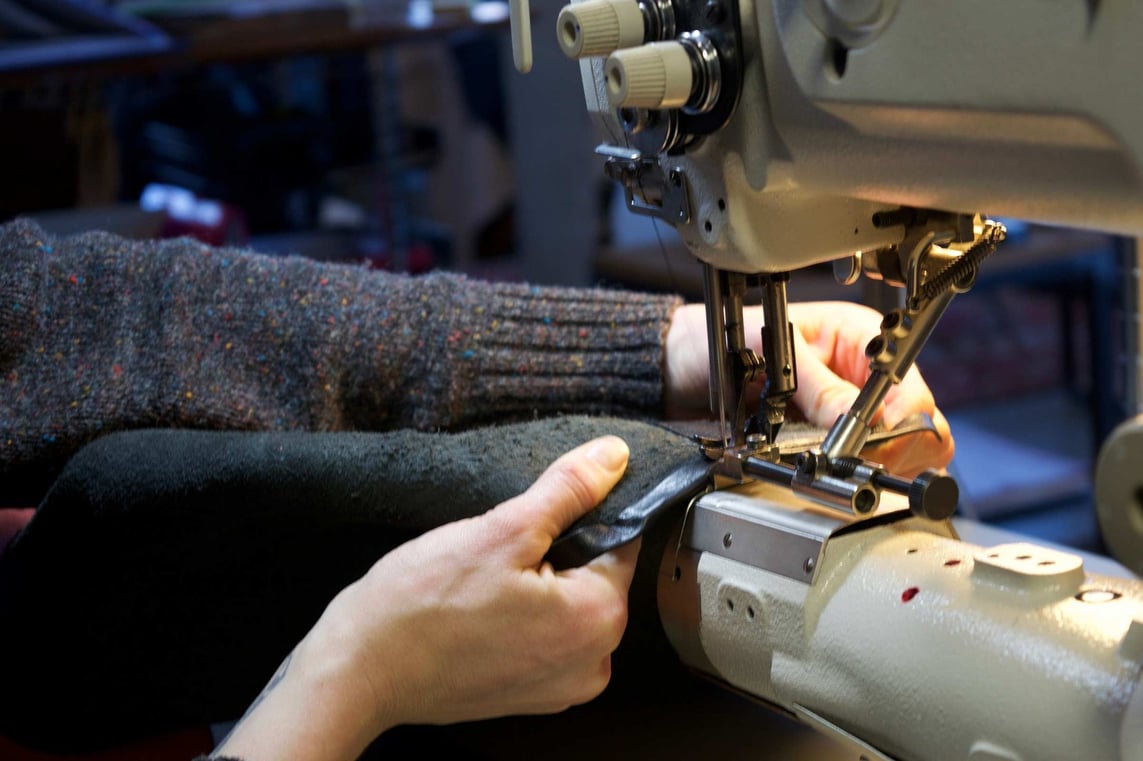 To do so necessitates training and learned accuracy, as none of our stitchers use a guide or pattern when working. Everything is done by memory and intuition, which makes the clean lines of the Angle Tote all the more impressive. Because this is an unlined bag, too, its stitching is visible on the interior as well as the exterior- meaning that there's only one chance to get it right.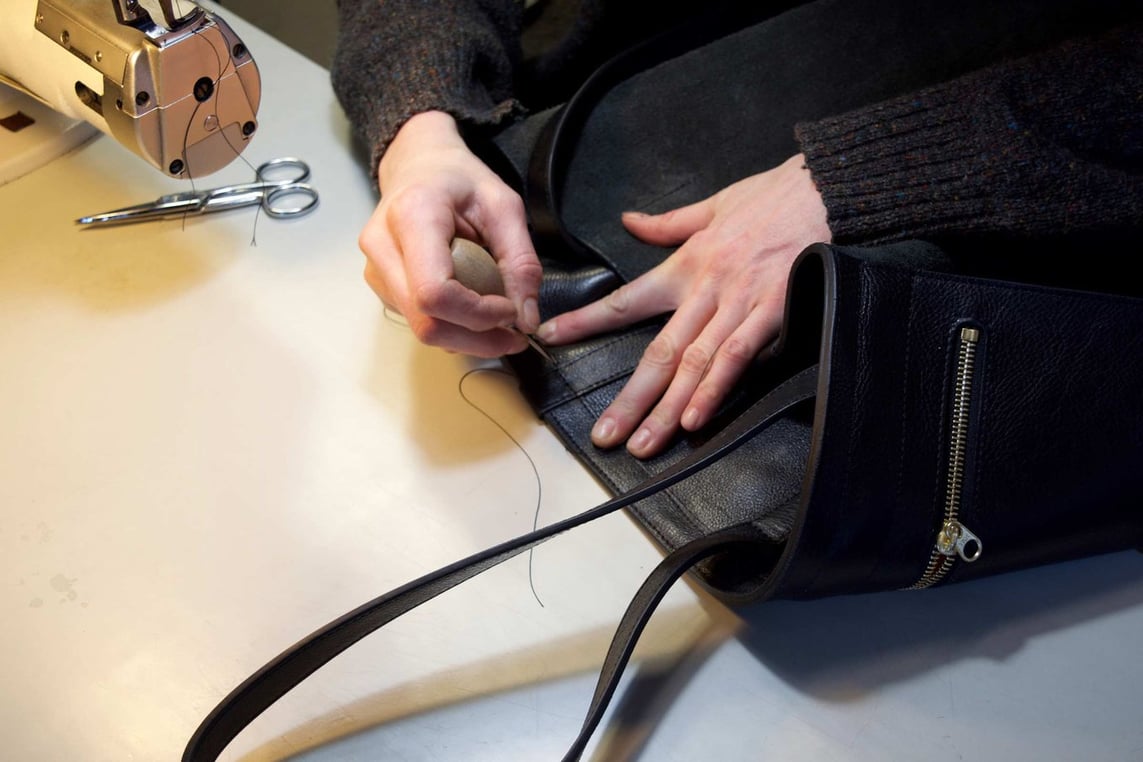 When all is said and done, these Angle Totes will be checked for perfect consistency; then, their knots will be cauterized and pushed back into their holes with a bone folder. This will seal the nylon thread right into the leather, boosting each bag's longevity and bettering its appearance as they move one step closer to being finished.