This week, a run of Tripp handbags are being stitched. Every piece of this bag will pass under the sewing machine at some point, but right now, we're focusing on the larger external pieces. While the stitching on these pieces mostly consists of straight, unbroken lines, it nonetheless requires a great deal of care to perfect.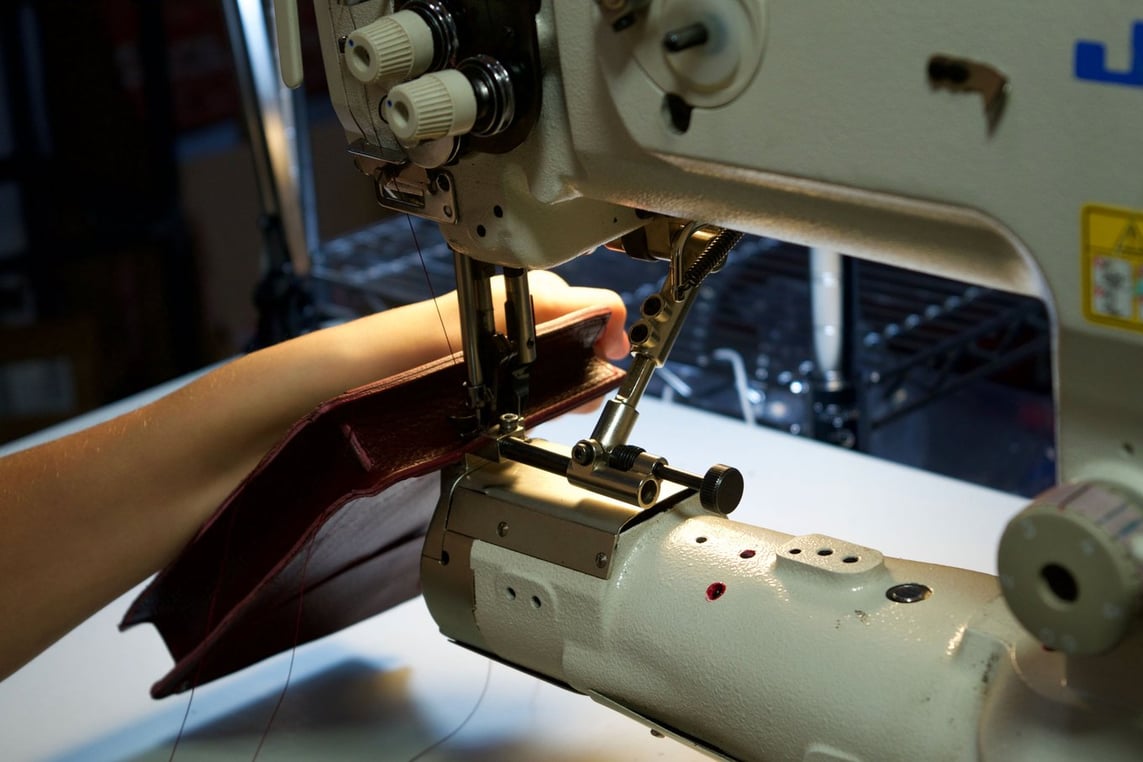 Stitching is one of the most clearly visible details on a bag, and just like the edge painting highlighted last week, its appearance can make or break the shape of the entire piece. The Tripp is a gracefully streamlined bag, so whether our artisans are using the machine, hand-stitching, or tying knots, they need to be consistent and precise in each movement.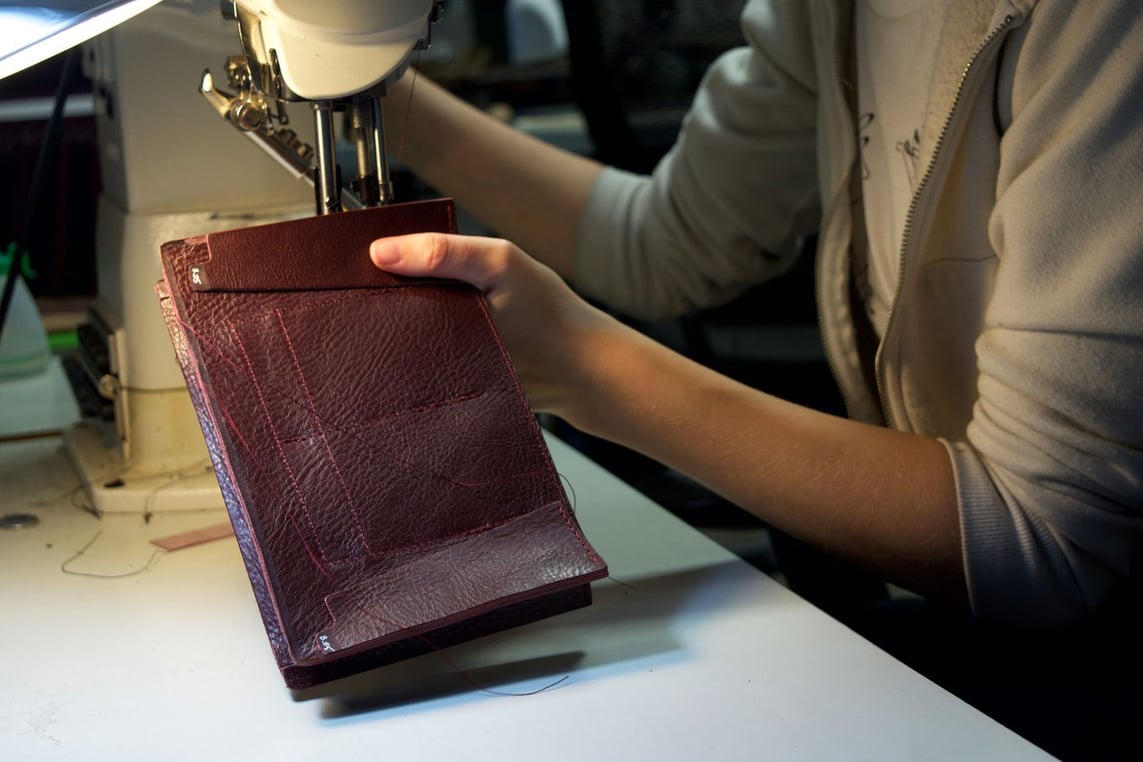 Regardless of the stitching's curvature (or lack thereof), there are always corners, too. Our stitchers work sans guide or pattern, so when they reach an edge, they do a "soft corner": hugging the angle rather than coming to a sharp point-and-turn. It's something that demands an understanding of the leather and substantial focus, but it's all worth it when these Tripps end up looking that little bit better in the end.