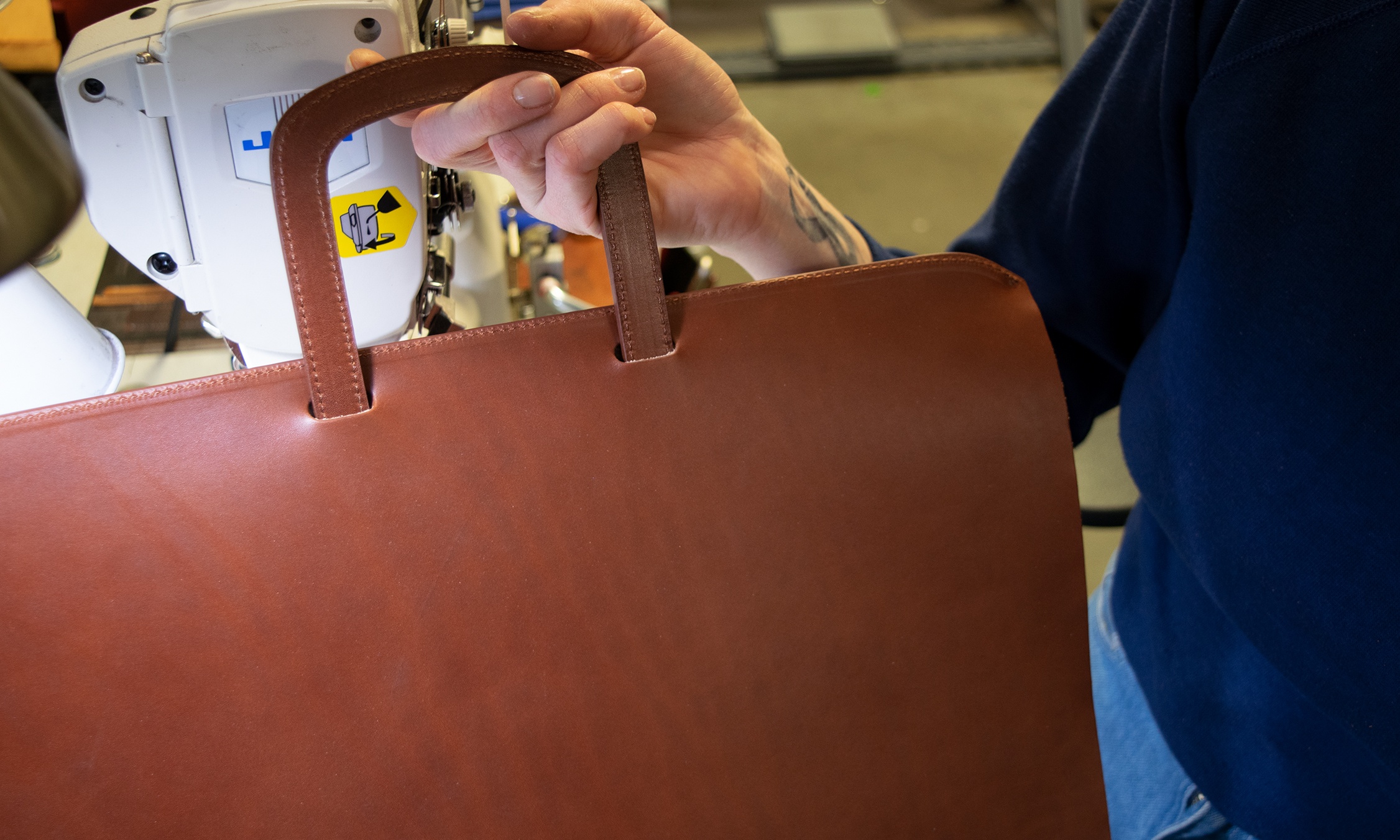 *Photos by Liz Silvia
Today in the studio we are stitching the handles of the Wells Briefcase, a handsome and sleek piece that stylishly pulls together any look. Sized to fit your essentials, the Wells aims to be the ideal companion and make your most tedious meeting fabulous.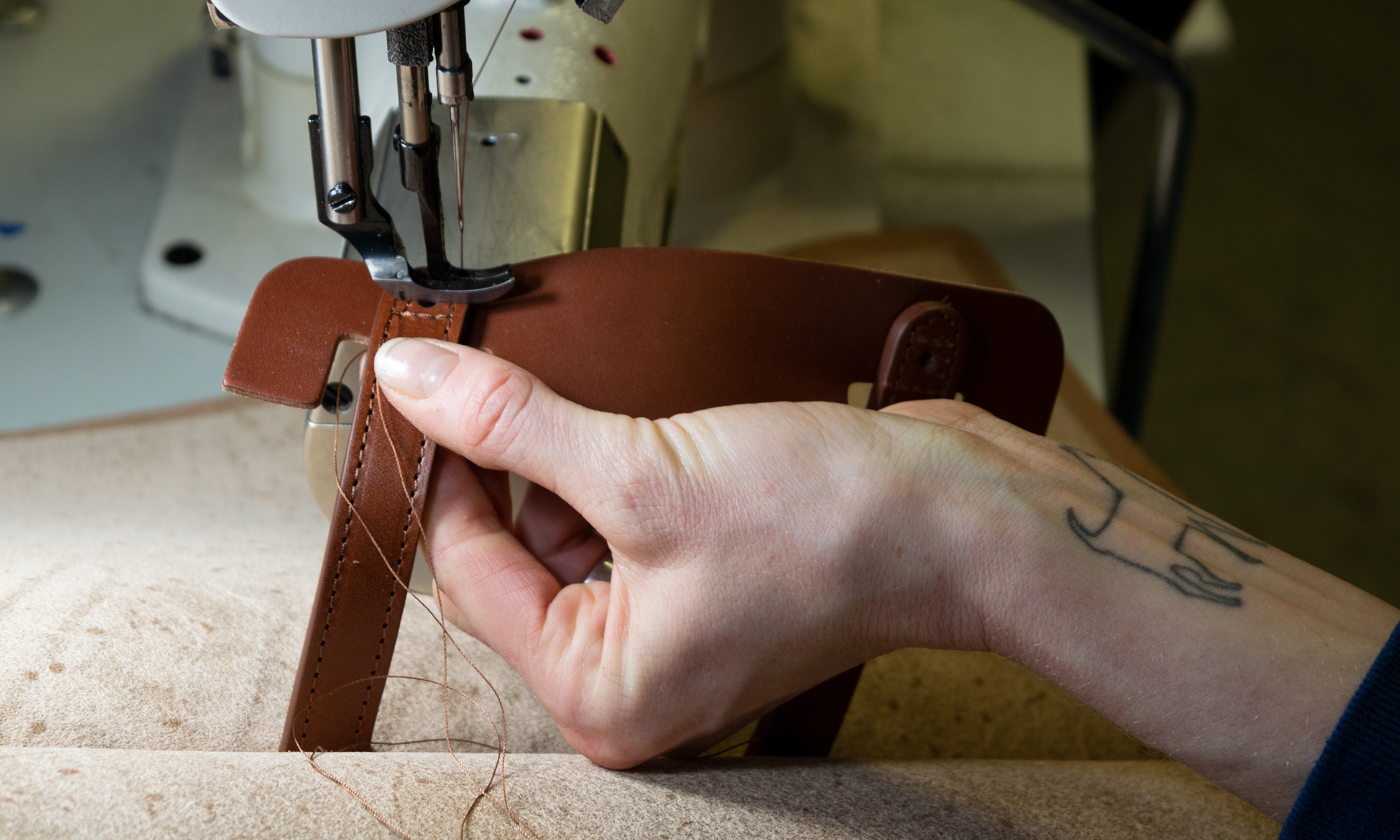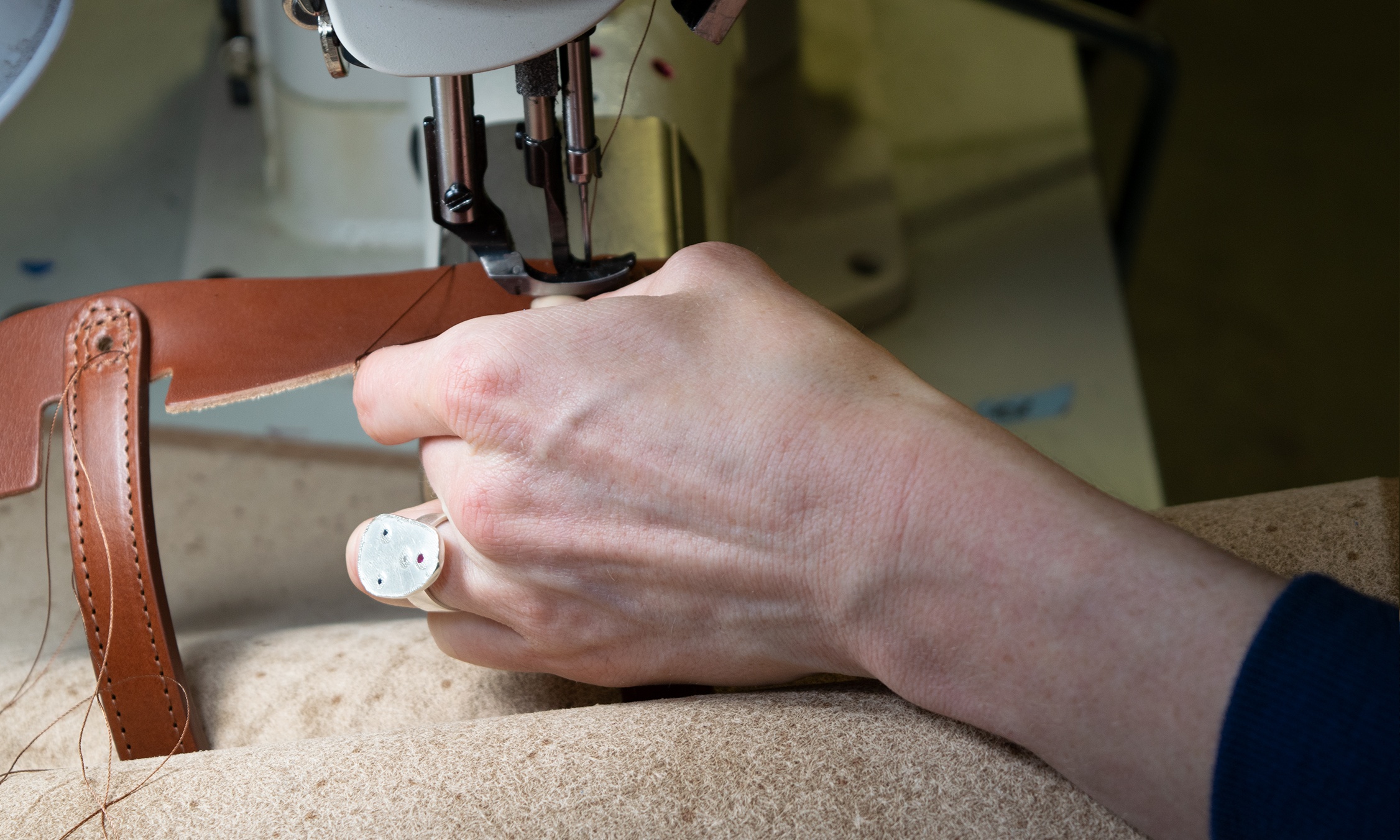 Unique to this briefcase are the two drop-down handles that tuck themselves into its slender side slots, creating the perfect portfolio for professional gatherings. These slim handles are stitched after having been laminated for added strength and smooth hand-feel.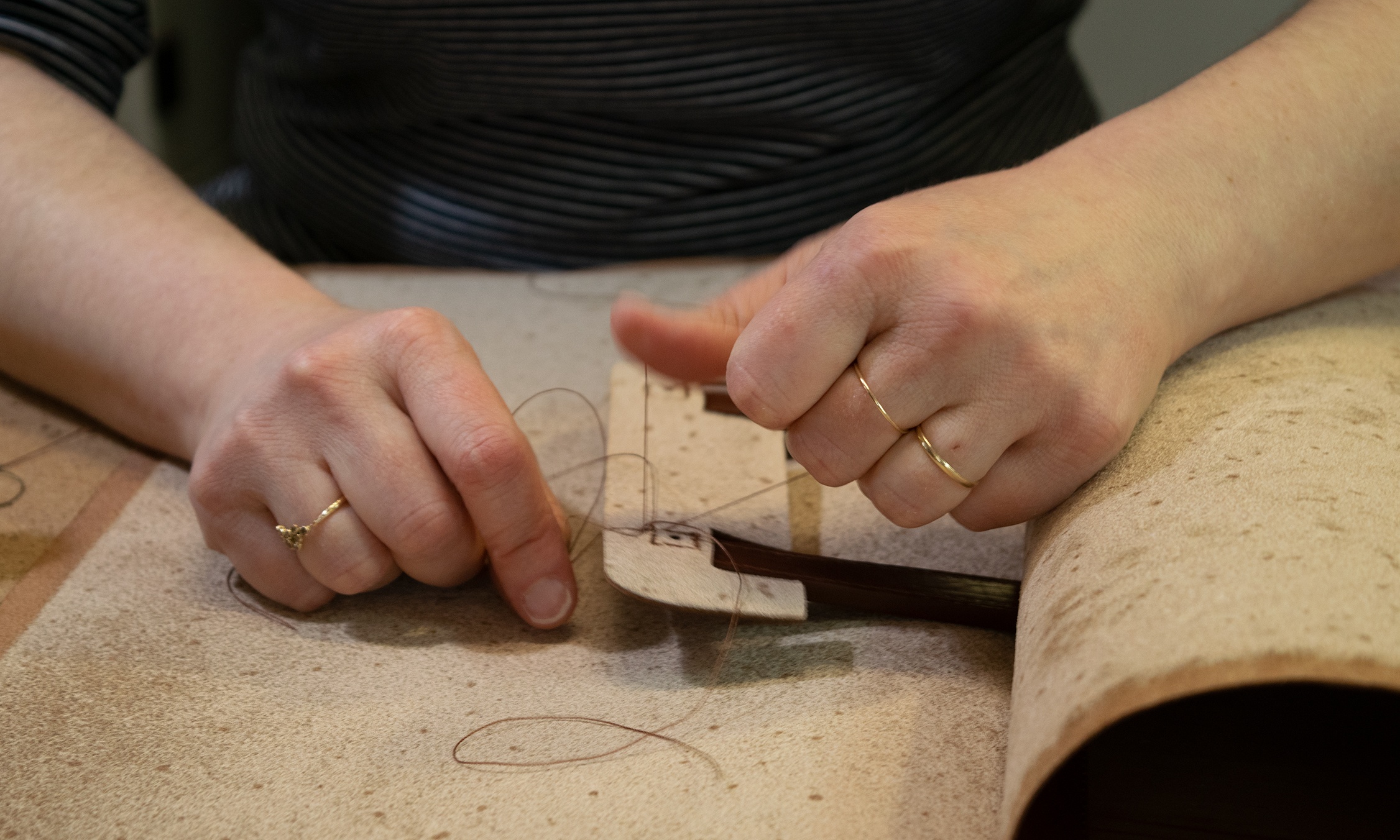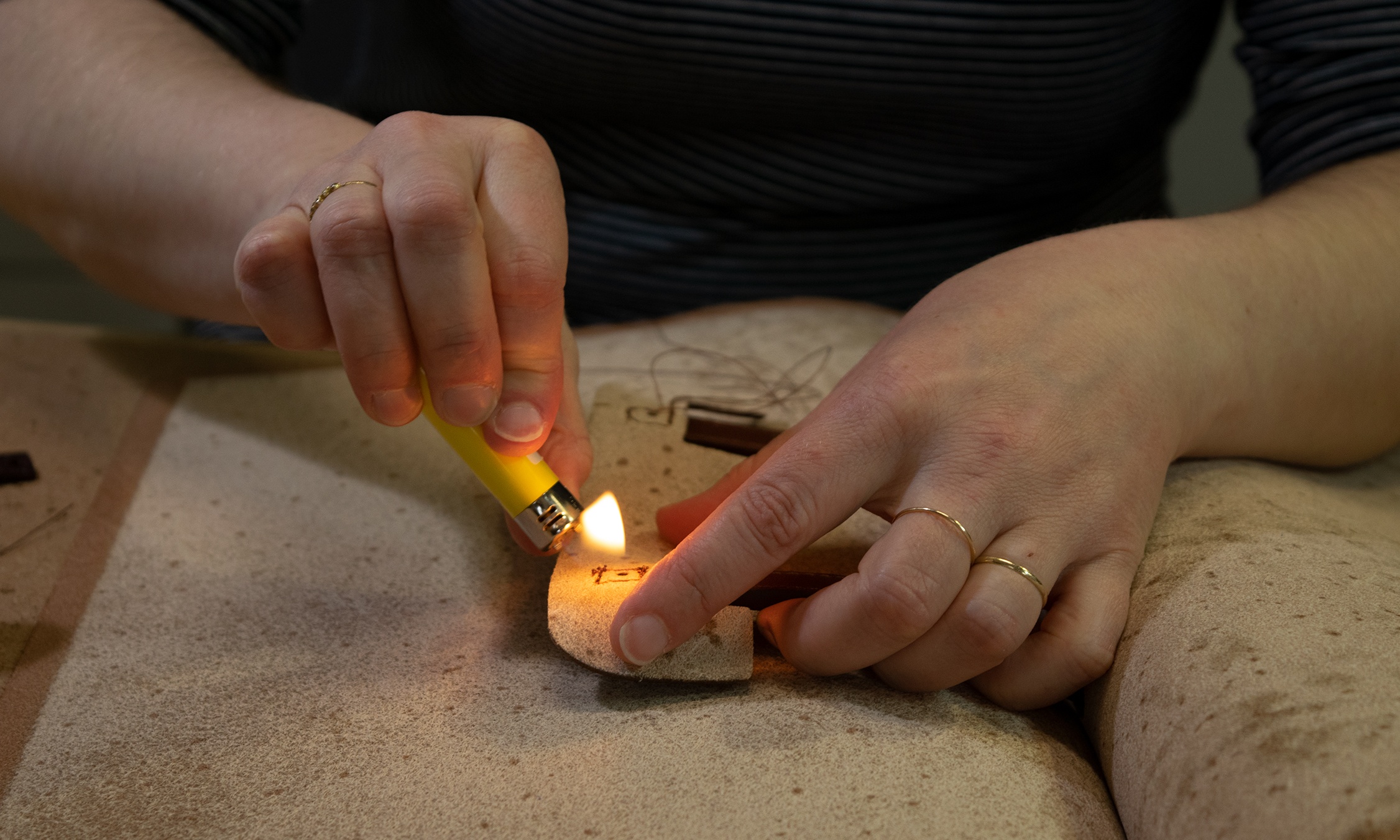 To be stitched, the handles are looped through precise, small openings, placed between two gorgeous bridle sides, and secured with a leather piece that will keep the handle from slipping out (or slipping down into the side pocket). As with all phases of making this bag, care is taken during construction to not scratch the buttery smooth bridle leather surface. Once the machine stitching is complete, the handles are sent over to have their hand-tied knots secured and finished. Following this step, the Wells will be ready to have its sides closed. Check back next week to see more of this buttery beauty.