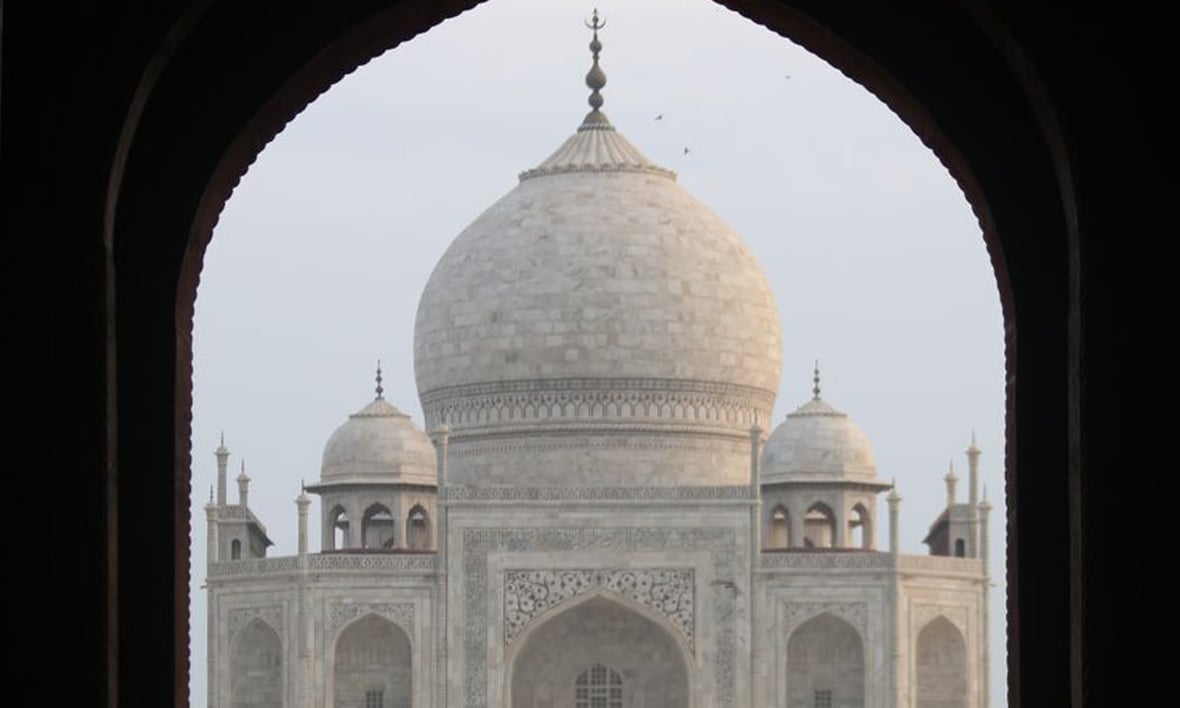 Agra is a dazzling city tucked in bustling northern India. Though an incredible place in its own right, it's famed for being the home of the iconic Taj Mahal. People begin lining up outside the gates as soon as the sun peeks over the sweltering horizon. The air fills with sounds of street vendors heckling, birds singing, and children yelling at each other in the street.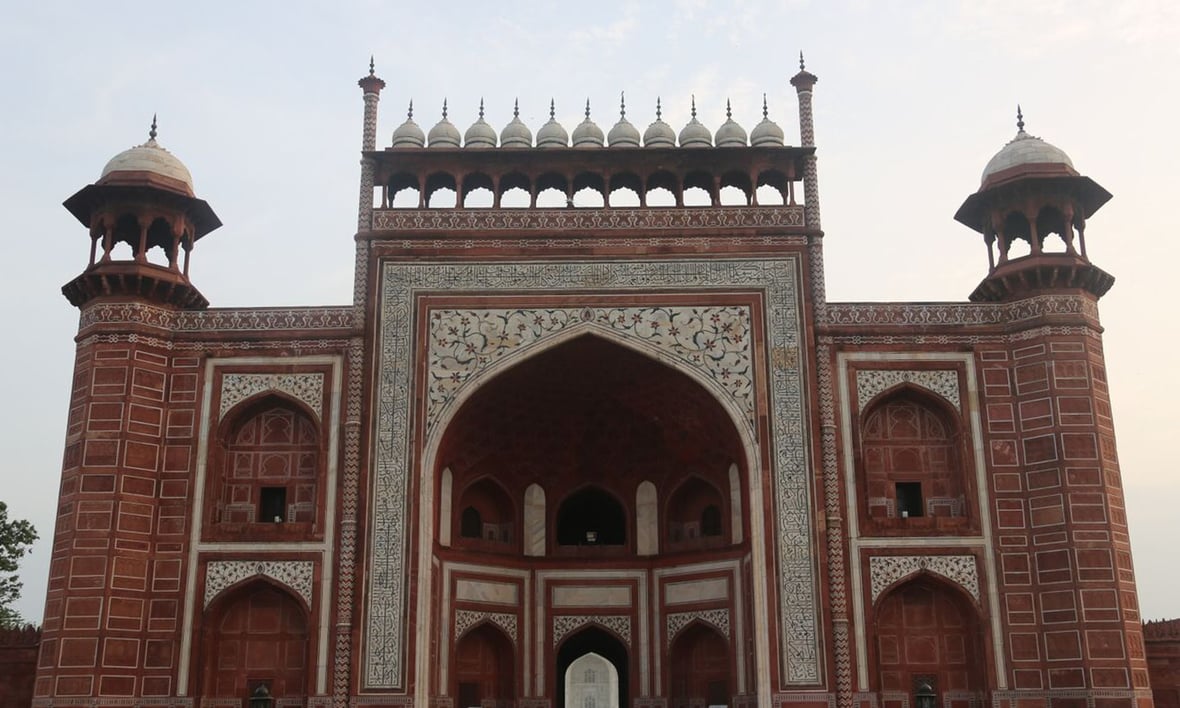 The gates open and the landscape erupts into organized chaos as people make their way up to the massive courtyard. An impressively intricate archway opens into a stunning view of the reflecting pool in the foreground, with the Taj Mahal quietly looming in the distance.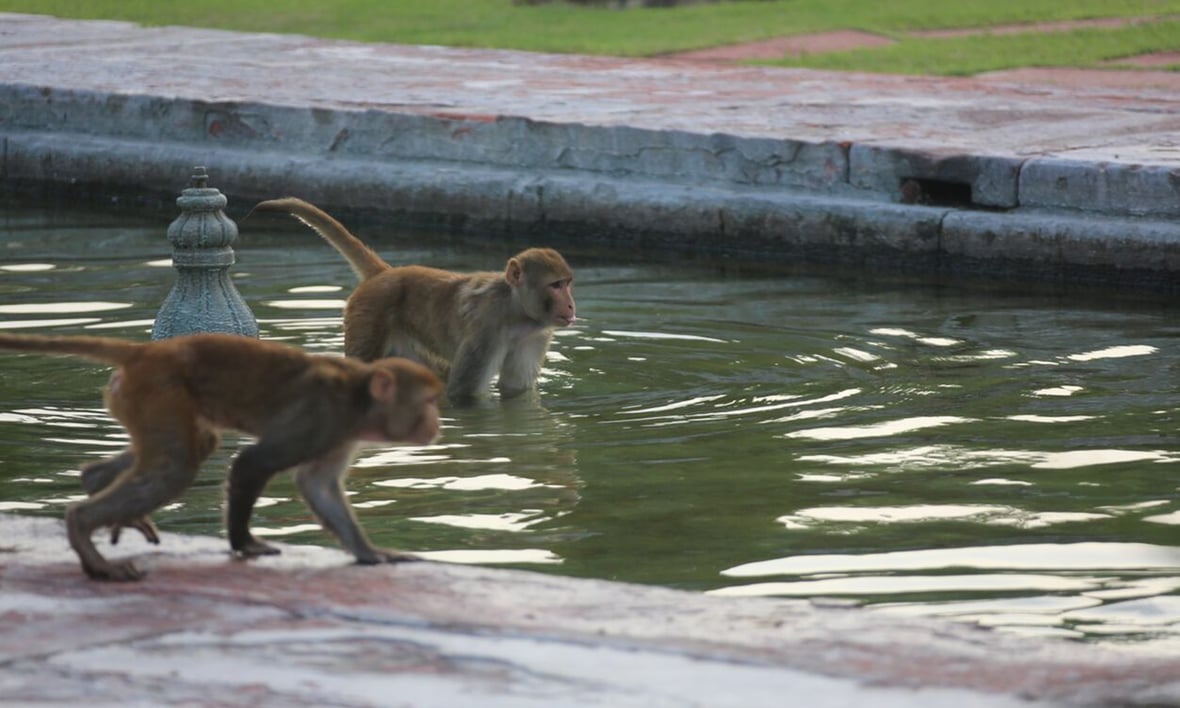 Enjoy this serene moment of splendor at one of the great wonders of the world while it lasts! It'll shortly be interrupted by screaming monkeys. They bathe and play in the reflecting pool and quibble with each other in the bushes. Utterly adorable–but be careful you don't get too close. They have terrible tempers!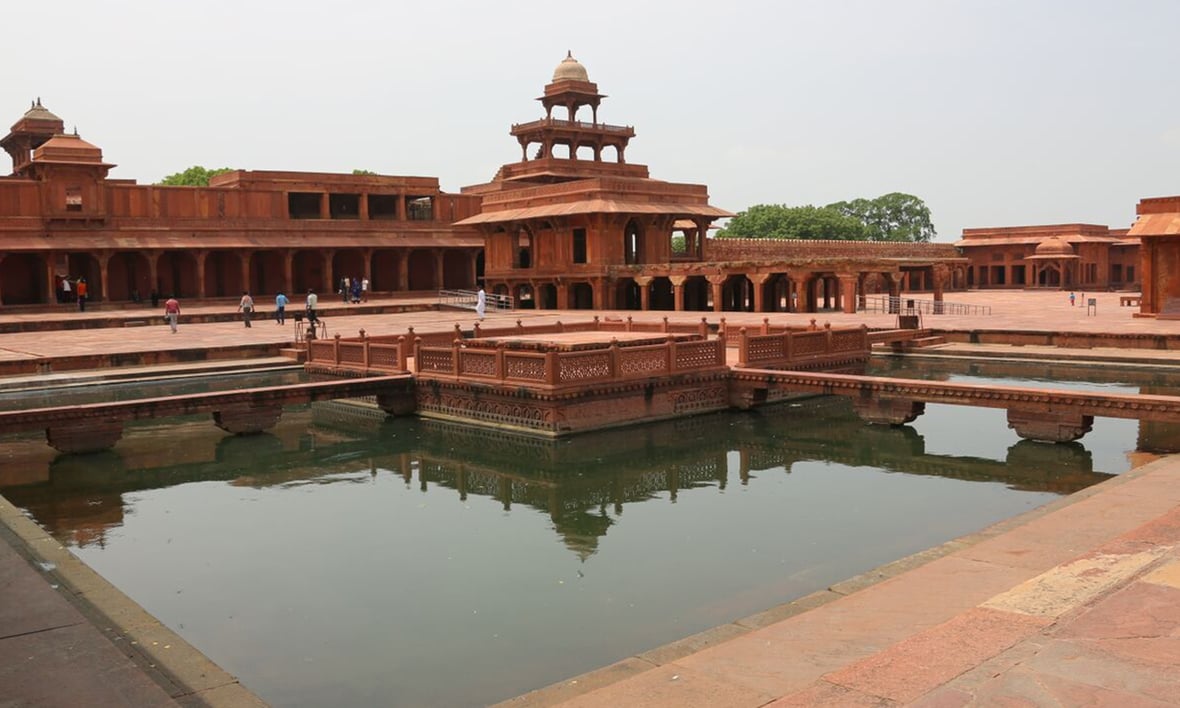 The Taj Mahal itself evokes a variety of intense emotions. It is both stunning and chilling to run your hands along the intricate mosaic pieces that so many men lost their lives to create. It's easy to lose track of time, becoming enthralled by each little detail and then gazing out over the thoughtful river that flows behind.
On the way out you'll find the finest handmade fabrics, pottery, and jewelry the country has to offer. Moreover, there's an outrageous selection of delectable street food, from Bedai and Jalebi to Paratha and Dalmoth. India has some of the richest food history in the world, so don't hold back–but also don't accidentally order something so spicy you burn your tongue! There's something for everybody (and every spice tolerance). Same goes for all the spectacular restaurants to choose from in Agra: try a bite at Peshawri, Esphahan, or MoMo Café.
Besides the Taj Mahal, Agra is packed with other beautiful sights and experiences. Visit the Agra Fort, which is the ancient site of the Mughal stronghold, or the ornate tomb of Akbar. Of course, there is also no shortage of exotic wildlife to see on the city outskirts. India is not for the faint of heart, but is filled to the brim with unimaginable cultural treasures.
Bring along our new Bucket Shoulder Bag: it's colorful and unique, just like this city.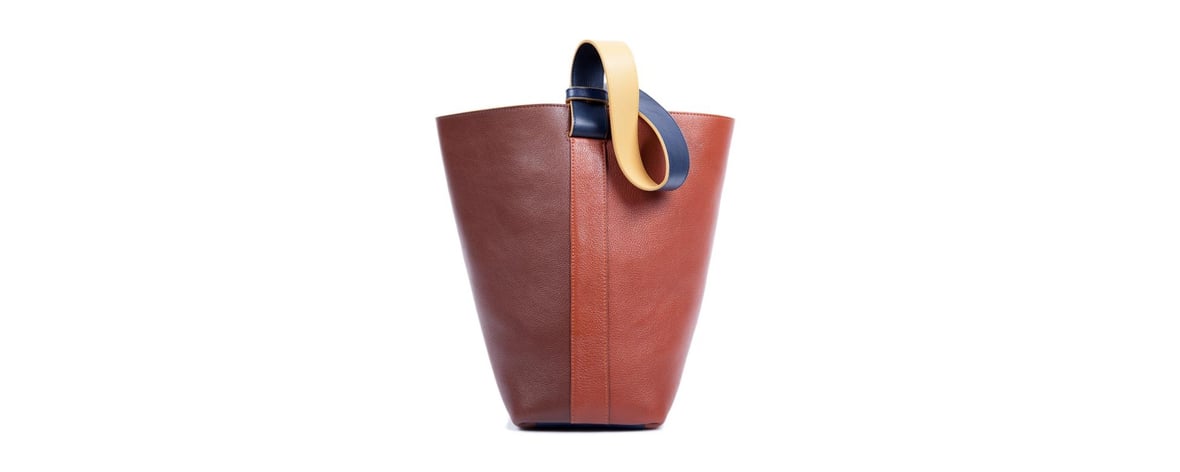 Eat Here
Peshawri
Tajganj, Agra, Uttar Pradesh 282001, India
Esphahan
Taj East Gate, Near Fathebad Road, Agra, Uttar Pradesh 282001, India
Go Here
Taj Mahal

Dharmapuri, Forest Colony, Tajganj, Agra, Uttar Pradesh 282001, India
Agra Fort
Rakabganj, Agra, Uttar Pradesh 282003, India
Stay Here
ITC Mughal
Tajganj, Agra, Uttar Pradesh 282001, India