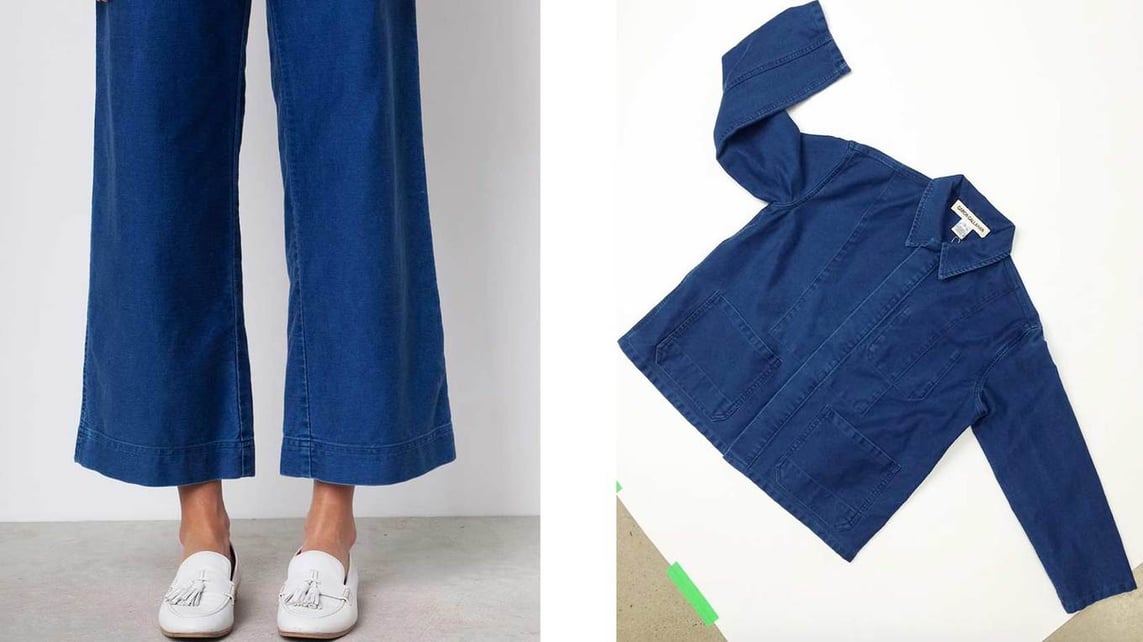 Using beauty and simplicity as her guides, Caron Callahan creates some of the most wearable and well-made women's clothing on the market. After having worked with individuals like Steven Alan and Derek Lam, the line's eponymous designer felt compelled to venture out on her own, and so this decidedly feminine but not at all fussy line was born.
Denim has always been in style, of course, but Callahan's denim jackets, dresses, and pants are modern wardrobe staples for sure. She takes design to the next level by listening to the women who she's dressing and turning their abstract visions into gorgeously made pieces, and there's nothing not to love in the impressive end results.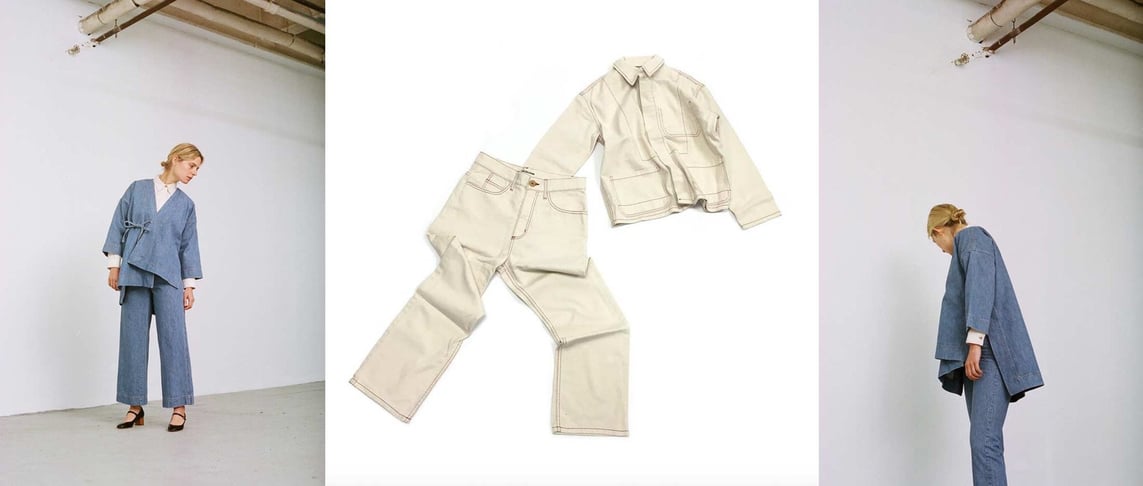 I think the Krasner Jacket in particular is a perfect example of the line's skillful ability to blend practicality with aesthetics. It has a Bill Cunningham sort of vibe, and when worn with her flared and cropped pants, it's the ultimate alternative to the pantsuit. Even more appealing is the fact that our Arc bag is designed to be paired with such an outfit: a saddle bag just looks better when it's worn with high-waisted, wide-leg pants. Caron Callahan's ingenuity is just an added bonus.
Shop both our collection and Caron Callahan's at Judith and Bird.