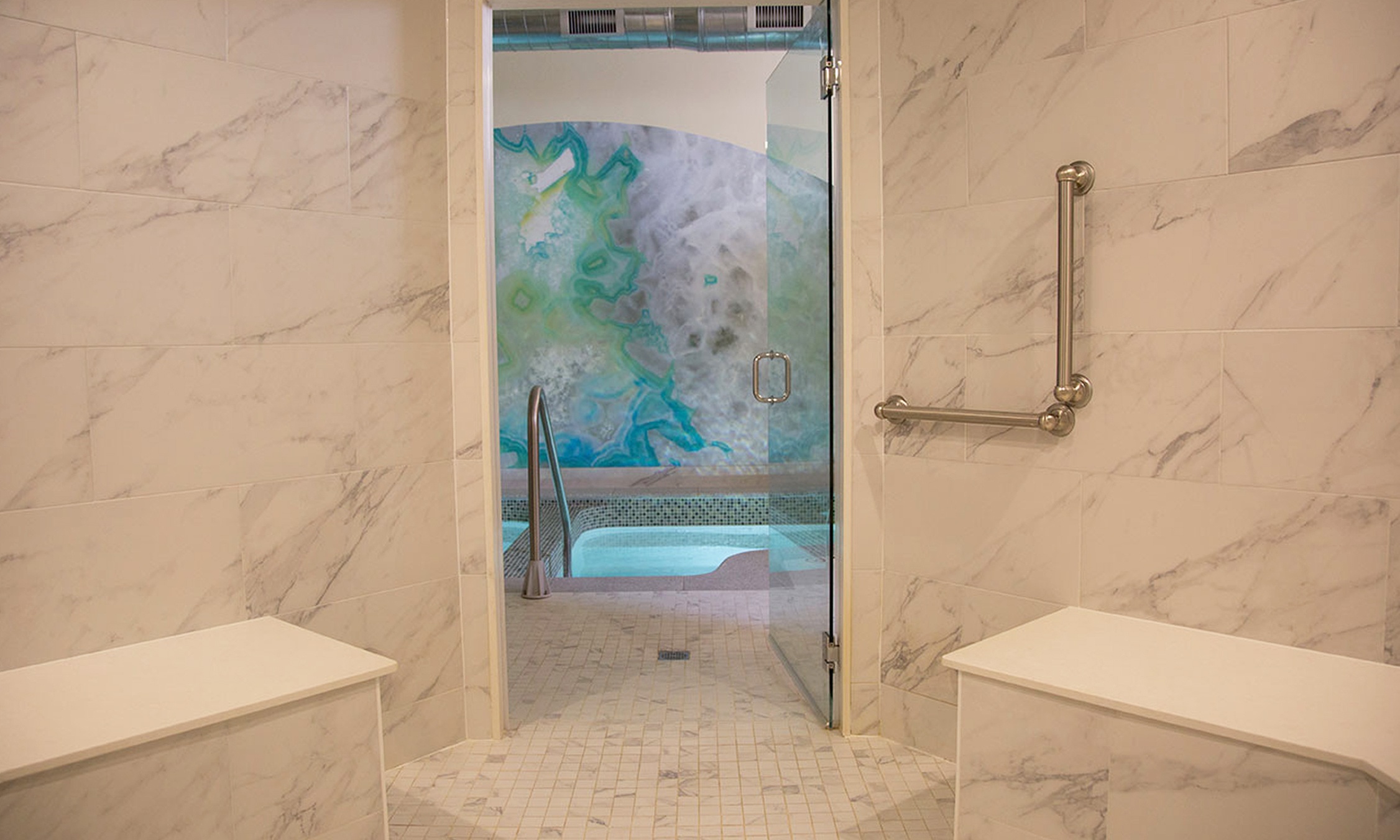 I know, I know, I wrote about a spa just like this one last year. But hear me out. The Bodhi Spa is barely an hour away from Lotuff's studio, the atmosphere is wonderful, and there's no time limit to your stay. It's nothing short of heavenly.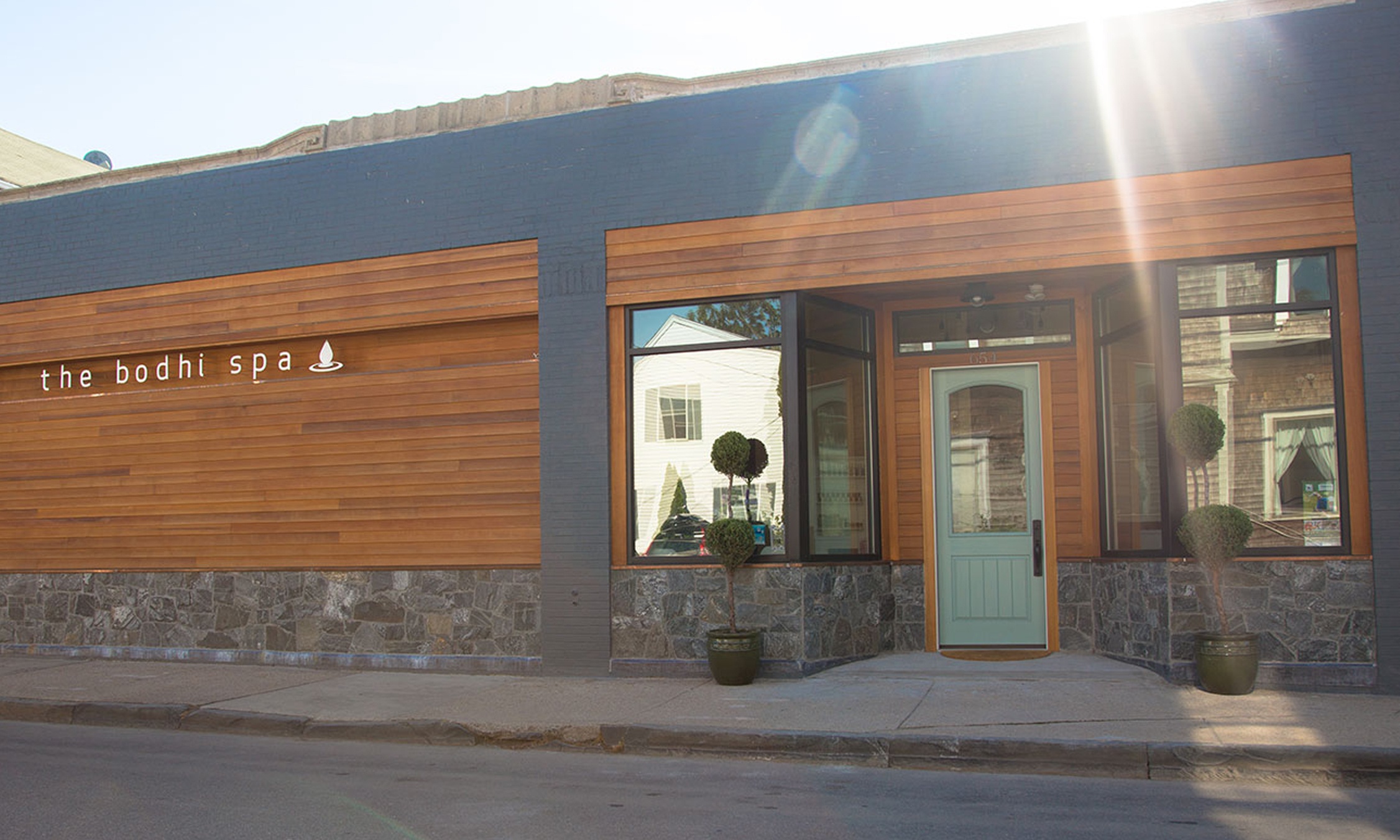 It's safe to say hydrotherapy has long been a "thing" in Europe. The practice of alternately immersing oneself in cold and scalding hot water dates back all the way to the ancient Romans and Greeks! It's not until recently that Nordic spas (so called due to their prevalence in Europe's northern countries—hello, natural hot springs and cold rivers!) began to pop up on this side of the Atlantic, and when they did, Canada tended to be the location of choice.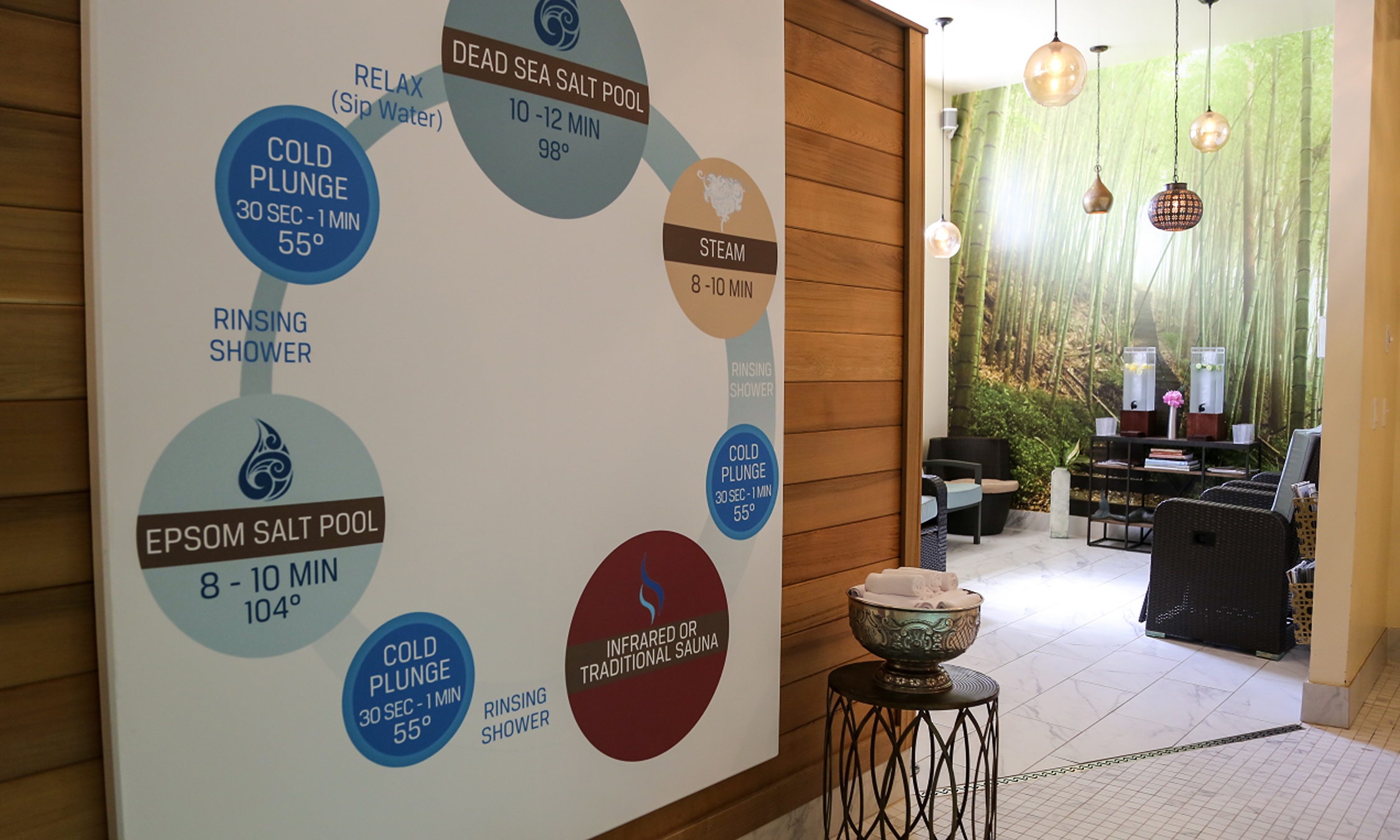 Cue The Bodhi Spa, the first and only of its kind in New England. Founded and run by two sisters who recognized the gap in the market, stopping by this spa was the answer to at least some of my stressed-out needs. Judging by the blissed-out looks of the other visitors, it wasn't just me who felt that way, either.
The best part wasn't even the Epsom salt, Dead Sea salt, and cold plunge pools, which altogether are said to be amazing for your skin and circulation. It wasn't the eucalyptus aromatherapy steam room and two saunas. It wasn't even the cucumber and lemon ice water available by the pitcher, a touch I found thoughtful. Honestly? It was the quietude. It's not often you'll happen into a room full of people choosing silence over noise, and as I sweltered in one of the saunas with five wordless strangers, the rarity of the experience really struck me. It was an amazing way to detox from the deafening world we live in, and I think most of us could stand to benefit from a break every now and then. (And, let's be real, who doesn't want an excuse to loll around in a beautiful spa?)