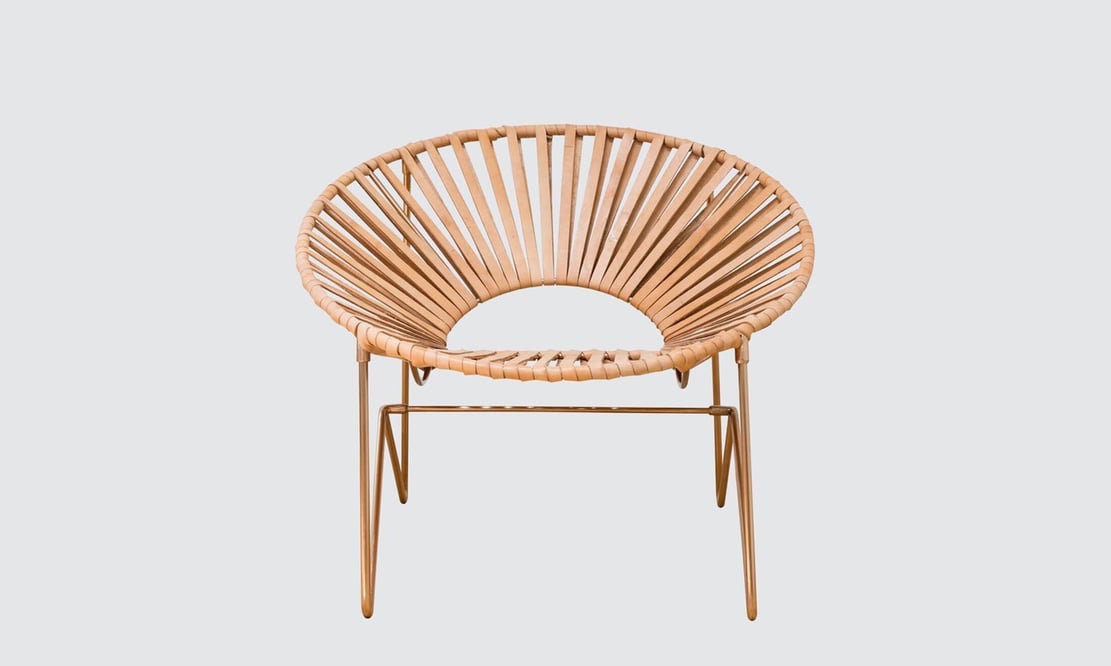 I was talking with a fellow artisan recently about my fervent love of chairs. Inspired by Virginia Woolf's A Room of One's Own, I have a mantra of how I just want a chair of my own. So, can we talk about this beauty for a minute? The woven leather seat and copper-plated steel frame of this Acapulco chair is designed and handmade by Coyoacán Design Studio in the Coyoacán neighborhood of Mexico City, sold in collaboration with The Citizenry.
The founders of The Citizenry have built a global company that celebrates the people behind their products. They personally travel to each country with the goal of using local materials and forging sustainable relationships with their artisans. By then directly selling their wares online, they eliminate the middleman, and pride themselves on offering fair prices for luxury items.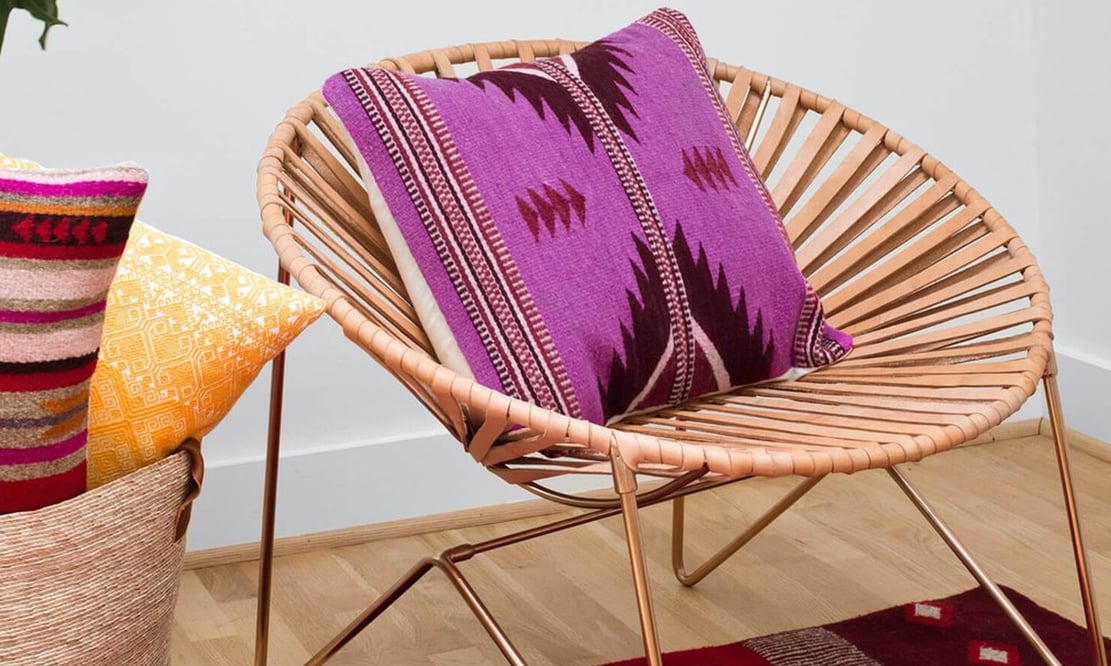 Let it be known that I'm a huge fan of all forms of the Acapulco chair. I have two of the more traditional steel and woven vinyl cord style in white in my living room that make me very happy and are delightfully comfortable! Either styled on its own or with a cozy sheepskin for the colder months, there is no way to go wrong with this piece. The globally inspired, minimalistic aesthetic blends with so many design styles, whether modern, Scandinavian, or even traditional. For instance, one of these shown in a sitting room next to a velvet tufted sofa—be still, my heart.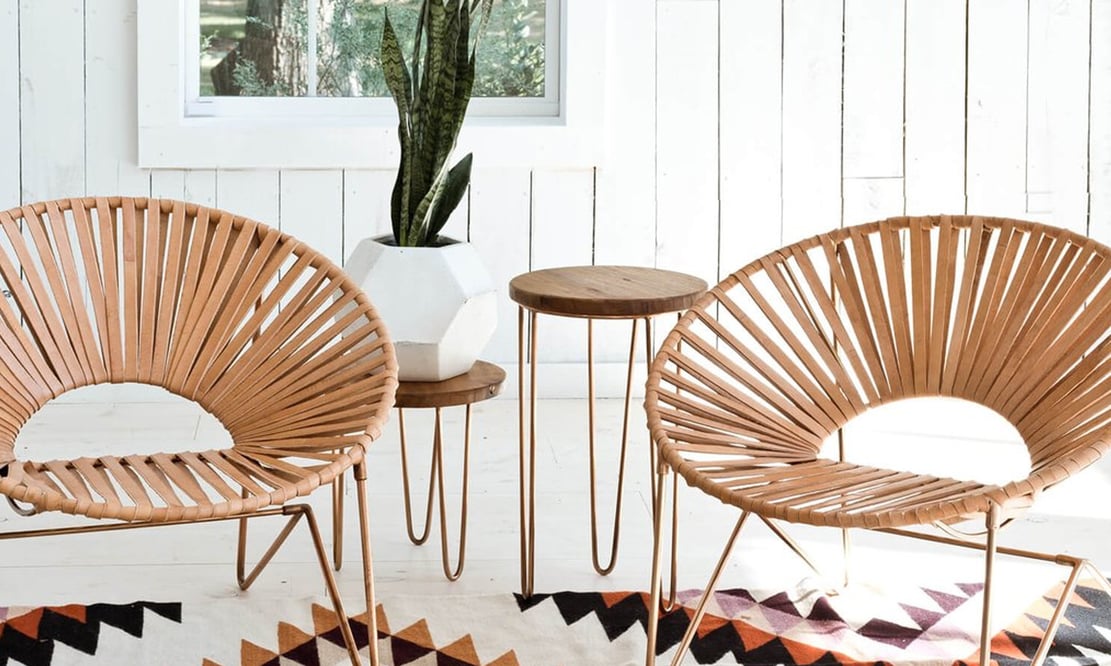 Woven with perfected care and marrying traditional design with modern ingenuity, Coyoacán Design Studio gives us a luxurious version of the Acapulco chair. Featured in Remodelista, it's a designer favorite across the board. Don't you just want to sit in it and stay all day? I do.