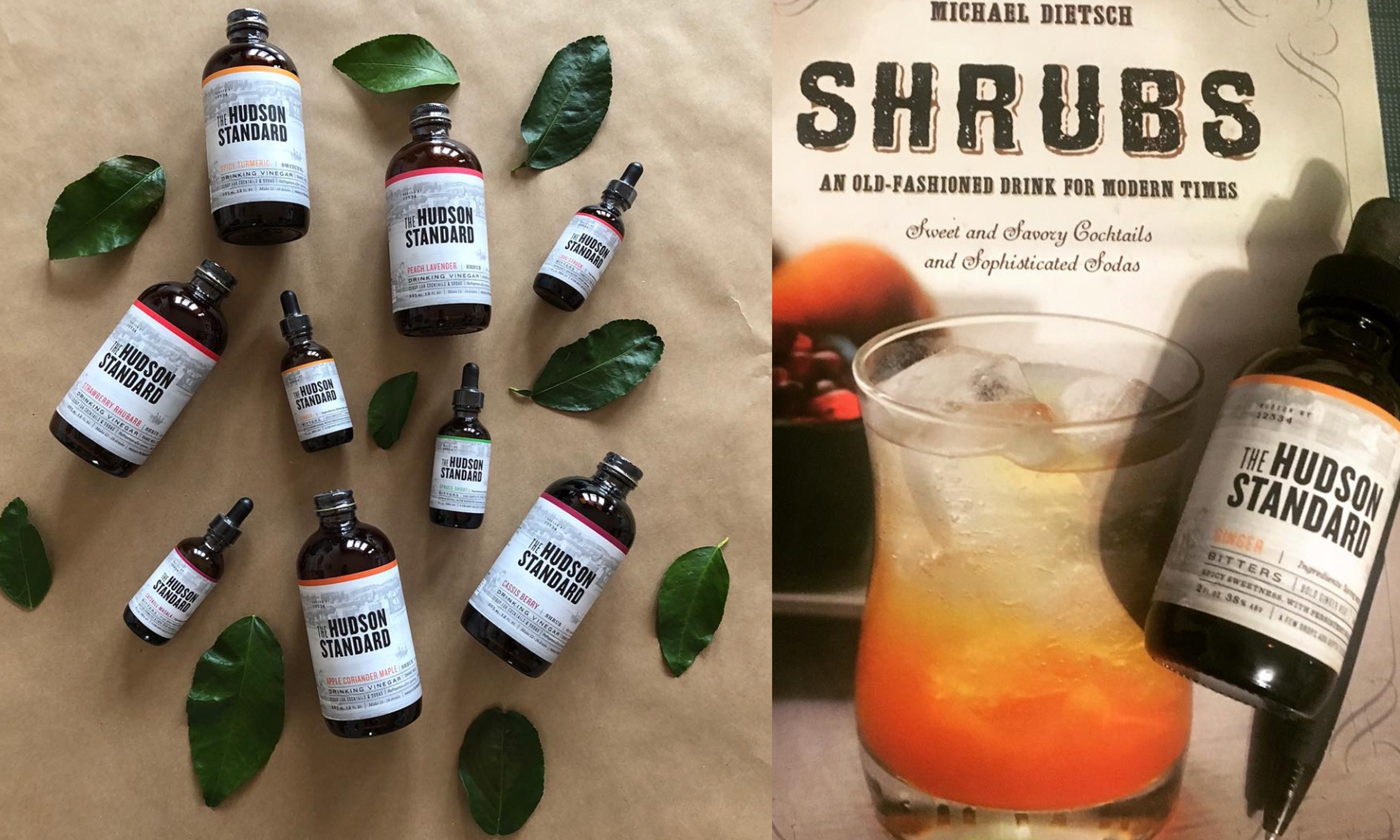 *Photos courtesy of The Hudson Standard
The Hudson Standard was started in 2012 by a group of friends who wanted to create handcrafted bitters and shrubs from the local bounty of the fertile Hudson Valley. Self-prescribed, their commitment to their region is "a welcome convergence between the cocktail revolution and the farm-to-table movement." All of their shrubs use a base of organic apple cider vinegar from the Finger Lakes region and, along with their bitters, are sourced naturally and sustainably.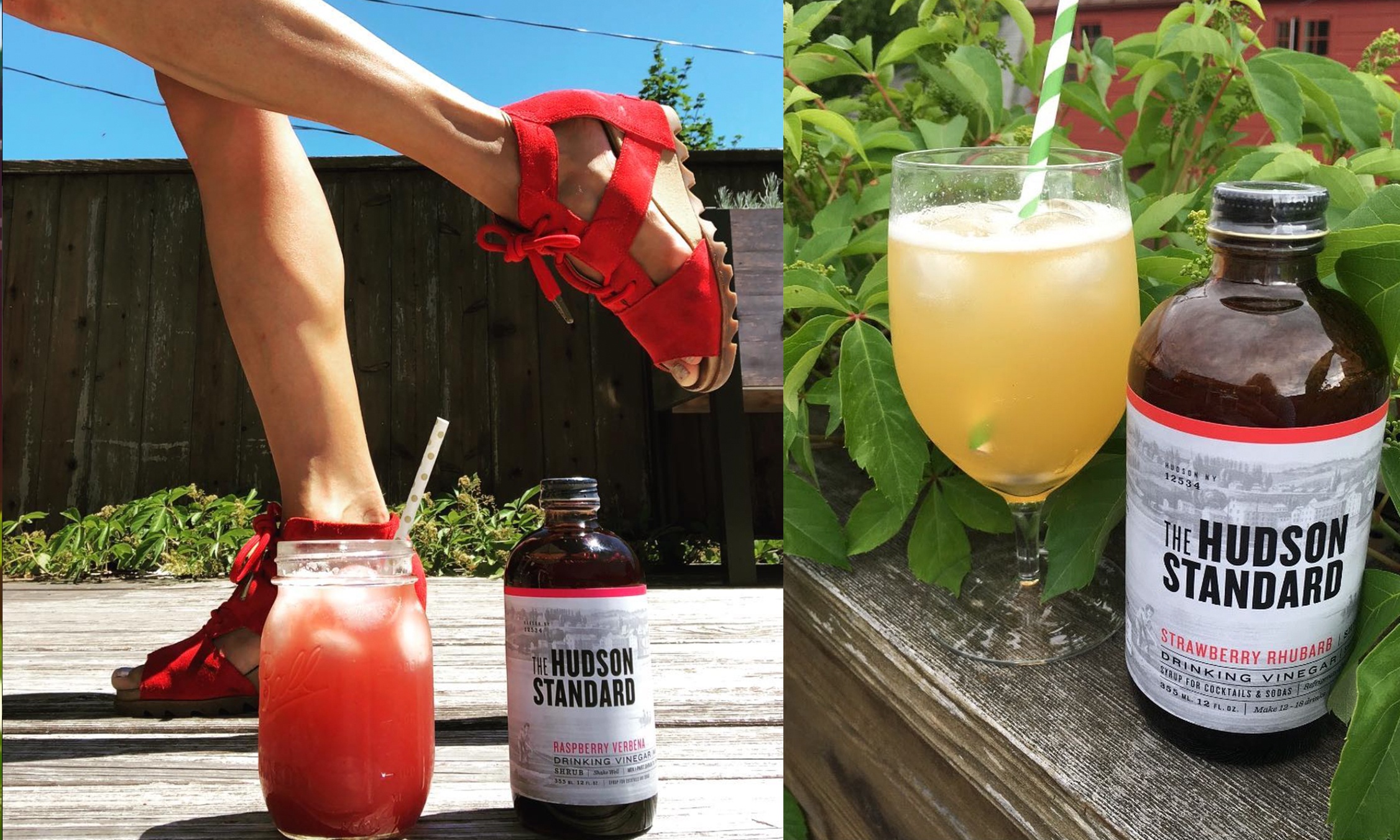 The list of health benefits found in apple cider vinegar is long. As a child, I was given a combination of apple cider vinegar, warm water, and honey every time I was home from school with a sour belly, head cold, or sore throat. The taste and smell conjure up ultimate comfort for me. Then, a few years ago, my husband and I jumped on the bandwagon of the ACV cleanse and have since incorporated Drinking Vinegars into our daily routine.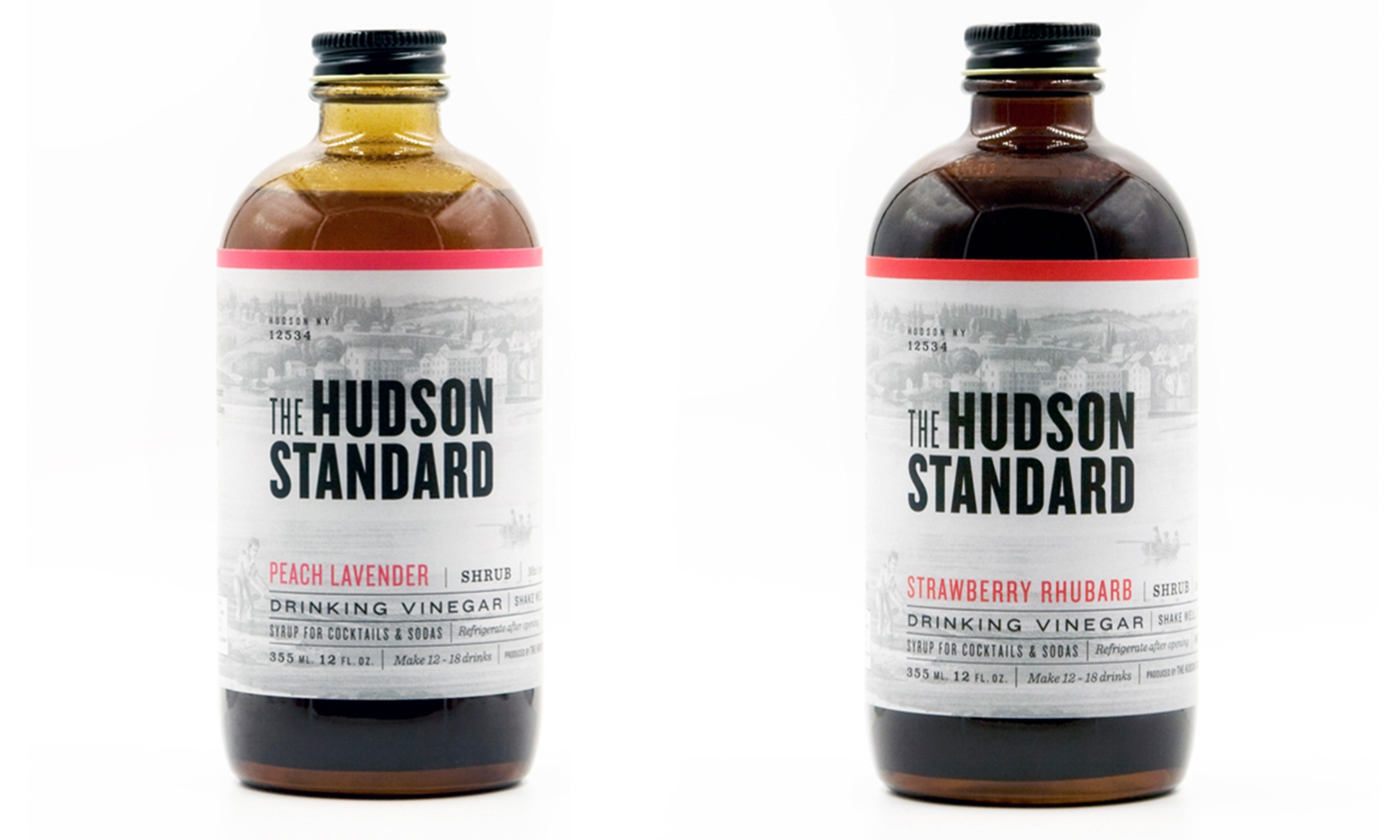 To say that this habit has turned into an obsession is truly spot on. Every few weeks, a gigantic box arrives on our doorstep from The Hudson Standard. Packed inside with a handwritten note are shrubs of all flavors: Peach Lavender, Strawberry Rhubarb, Raspberry Verbena, Pear Honey Ginger, Spicy Turmeric Switchel, Apple Coriander Maple. Everyone in our house, down to the picky ten and four-year-old palates, loves these. For the mocktail crowd, we mix Drinking Vinegars with seltzers of all kinds, and fresh herbs and garnishes when on hand. And for the cocktail crowd, the concoctions are endless and never ever disappoint.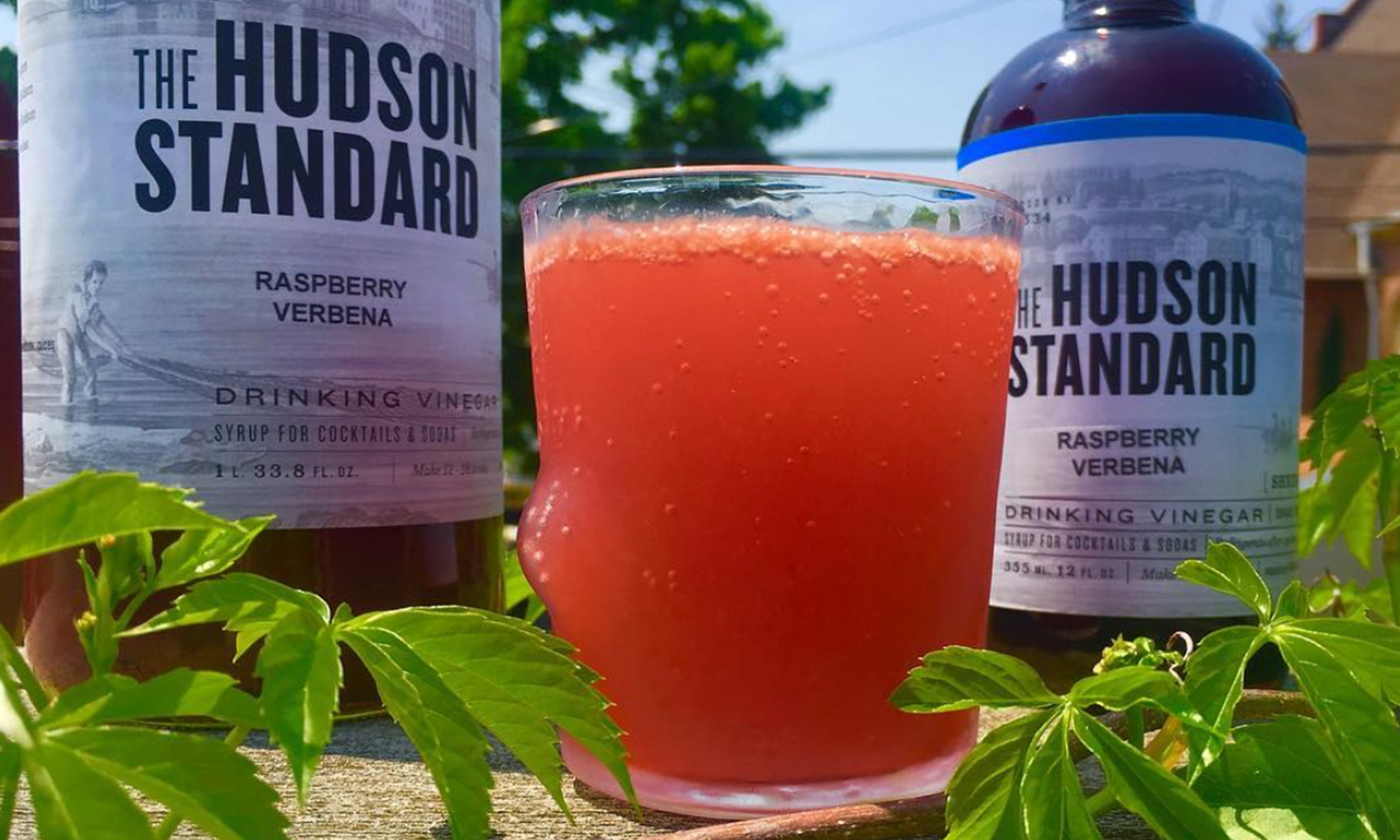 A quick go-to for our hot summer evenings is Farmer's Gin, with Fever-Tree Indian Tonic, Angostura Aromatic Bitters, and either the Peach Lavender or Raspberry Verbena Shrub. The Hudson Standard also provides some delicious recipes from cocktails to culinary.
We have yet to try to their bitters, although in general we are huge fans of all kinds of bitters. Our next shrub replenishment will include Love-Struck Bitters, and I'm certain it will be delicious!