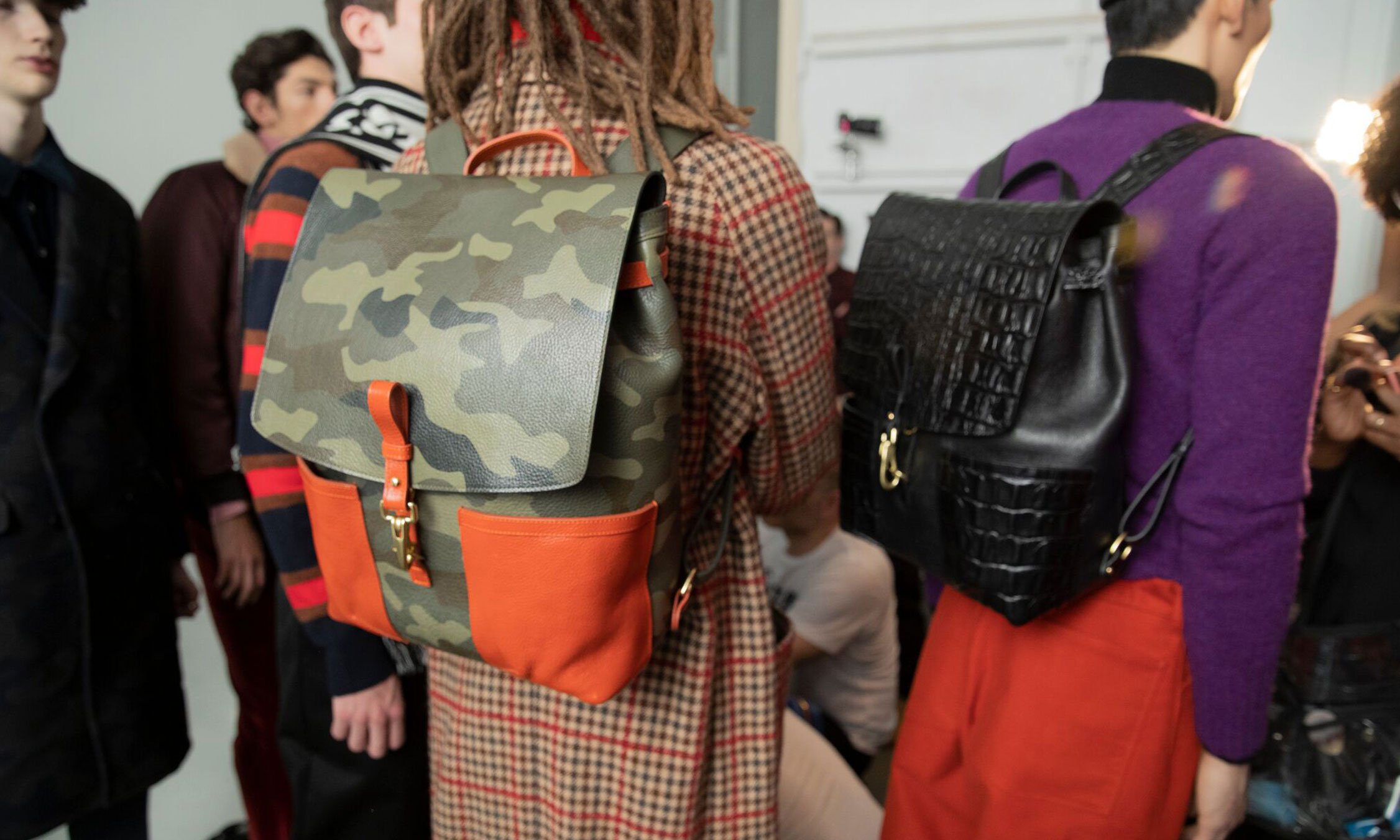 After months of development and weeks of work, we were so excited to announce and share the premiere of our NYFW: Men's collaboration with Todd Snyder last month! With the help of our creative director, Lindy McDonough, our team handcrafted 15 one-of-a-kind bags for Todd Snyder's latest runway show that quite honestly exceed anything we've previously done.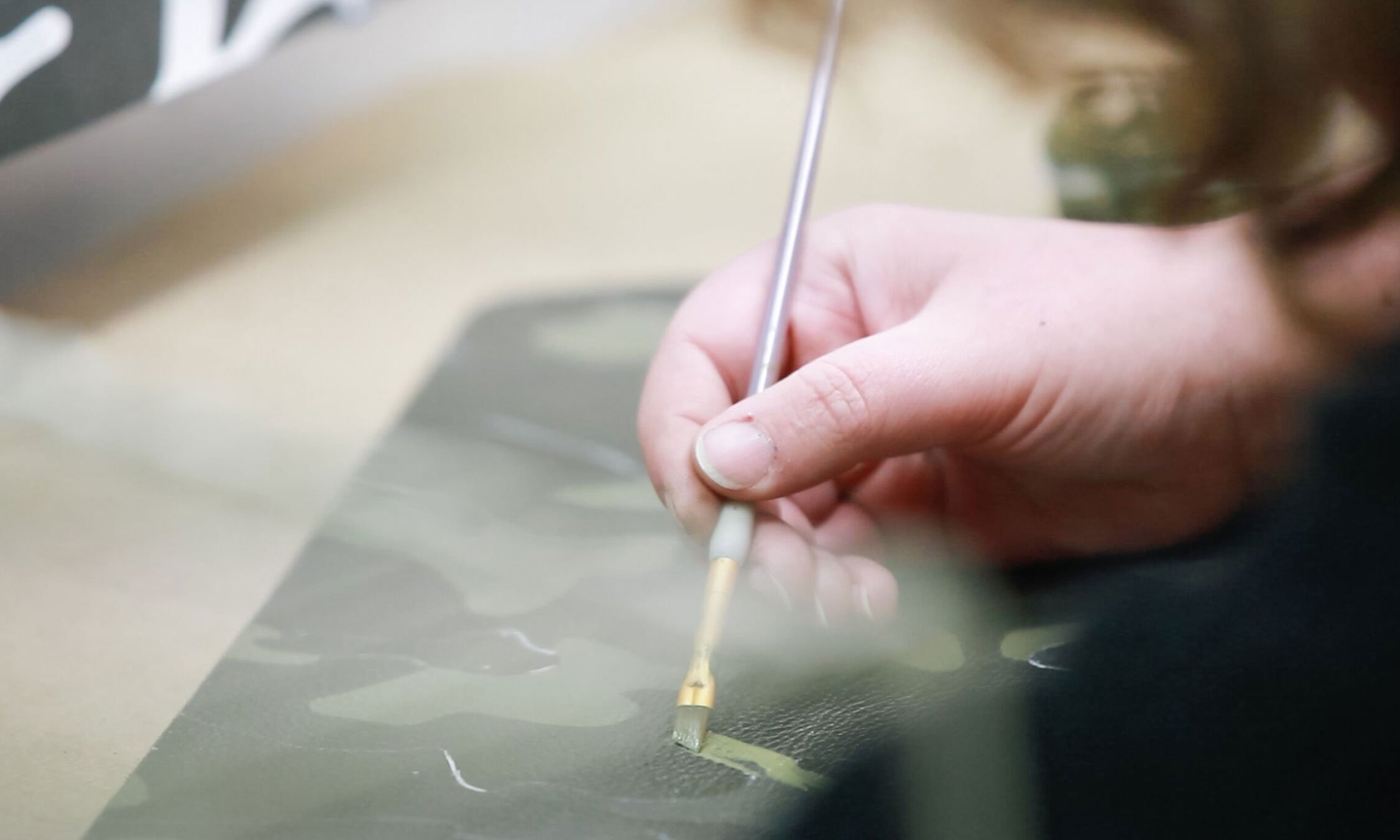 Pendleton blankets became front covers on custom 929s, Knapsacks were colorblocked in all manner of combinations, and belts were made by the dozen, but there's one design in particular that stands out above the rest. Notice the tartan pattern on some bags and the camouflage on others? All were hand-painted by Sarah and Emily, two of our talented artisans.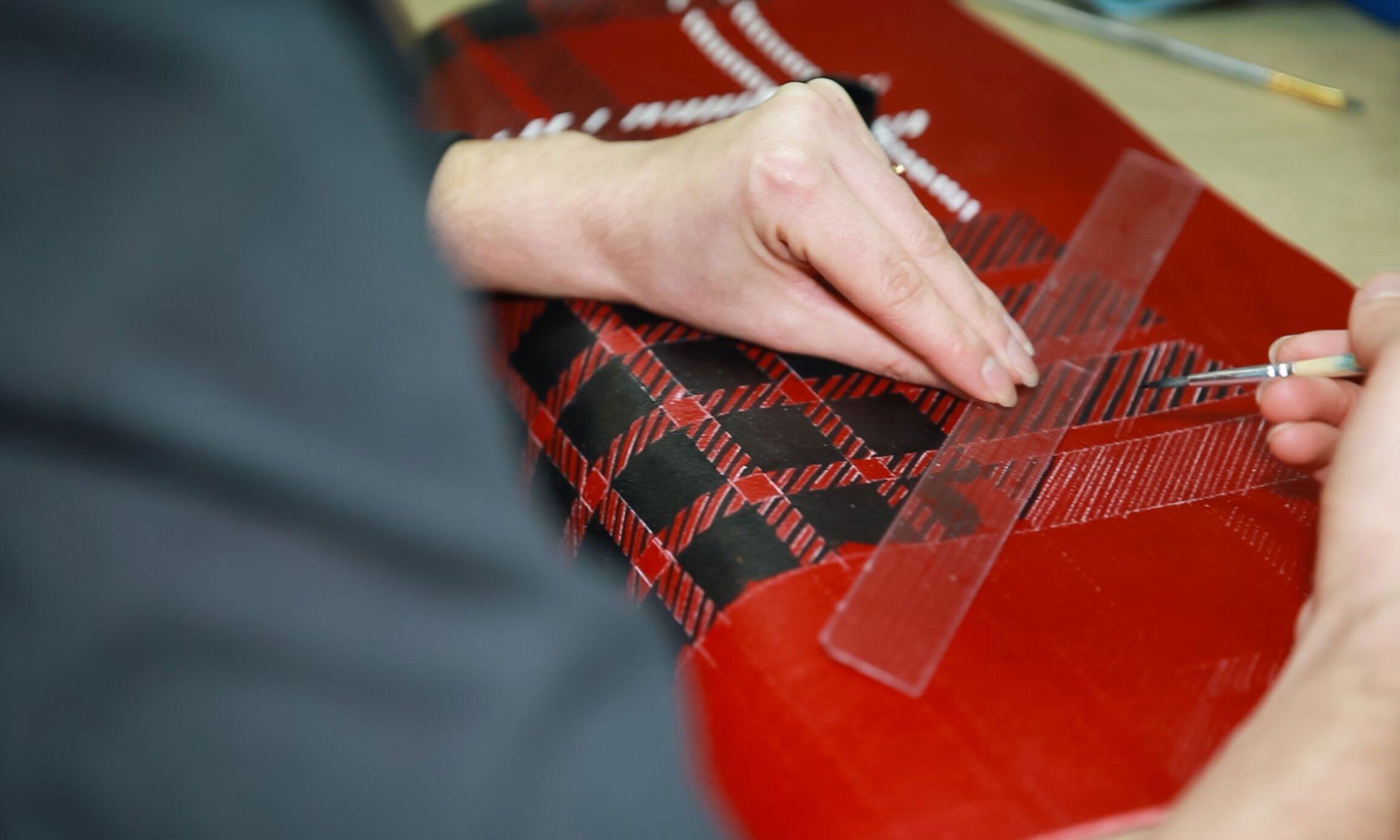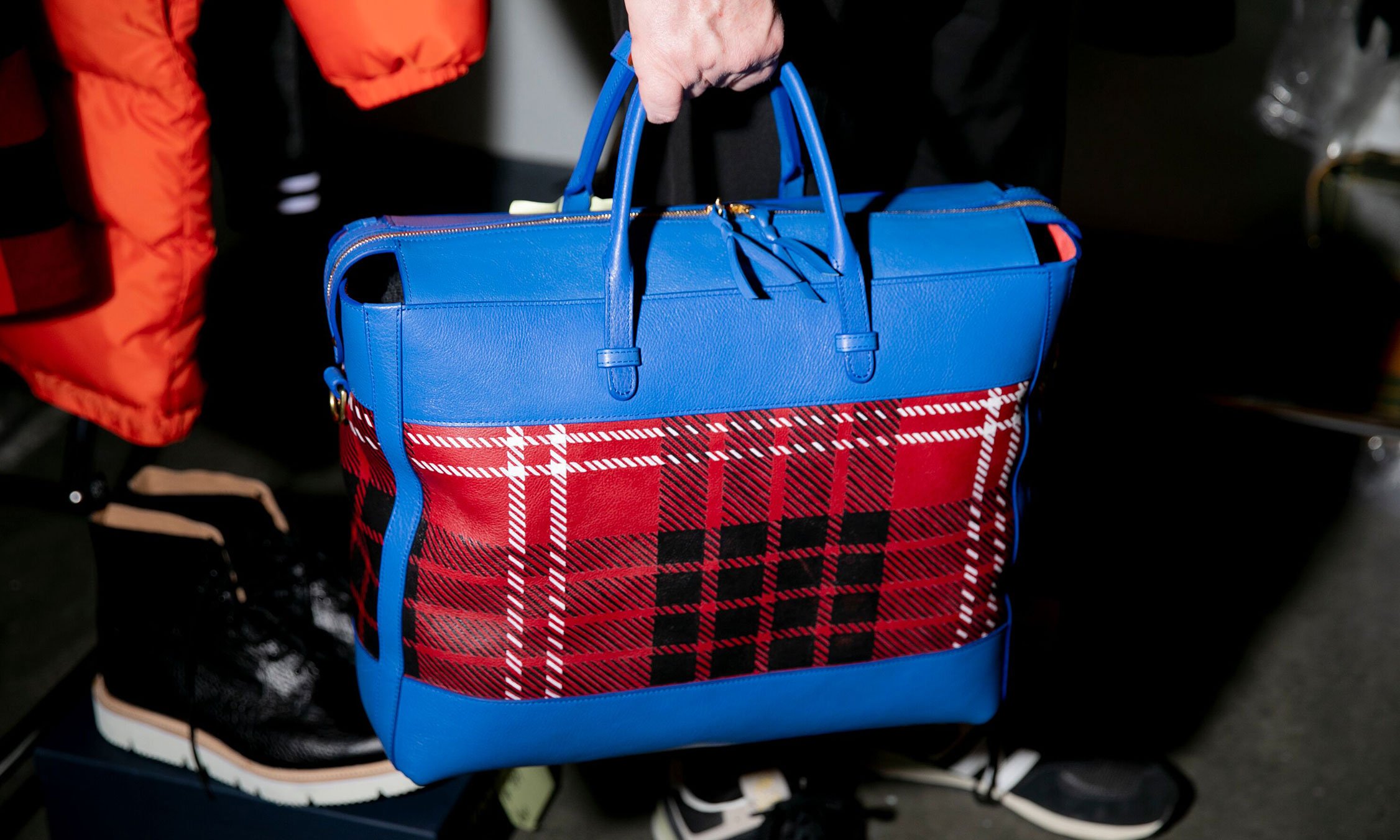 The process began by deglazing each leather hide to remove its finish before applying an undercoat, painting the patterns directly onto the leather—no screening involved—and finishing off with a top coat to seal in the paint. Each of the 5 bags took between 20 to 30 hours to individually paint, which doesn't include the time needed to deglaze and reglaze the leather. Doing so allowed the paint to bind and react just like leather, resulting in pieces that are really quite special in their artistry.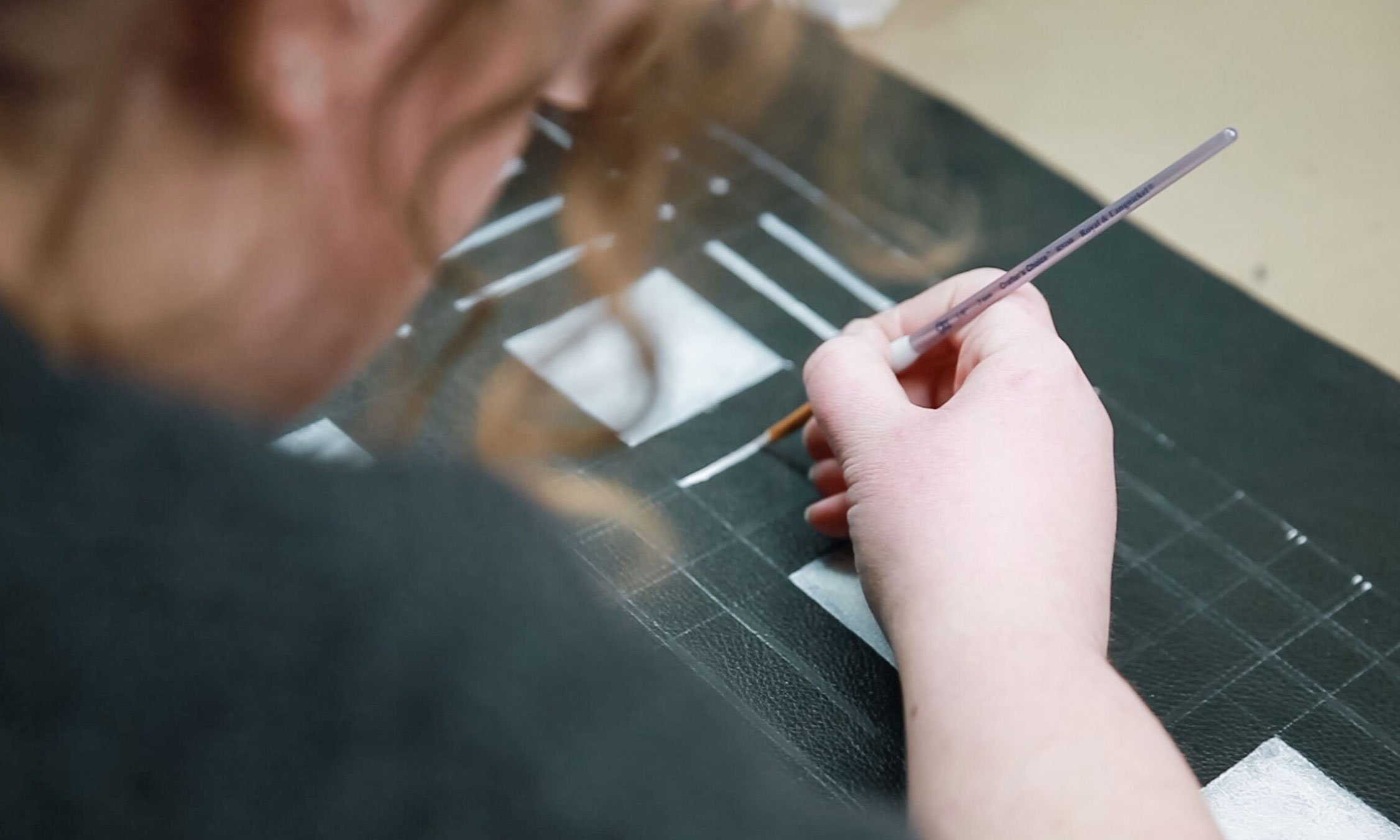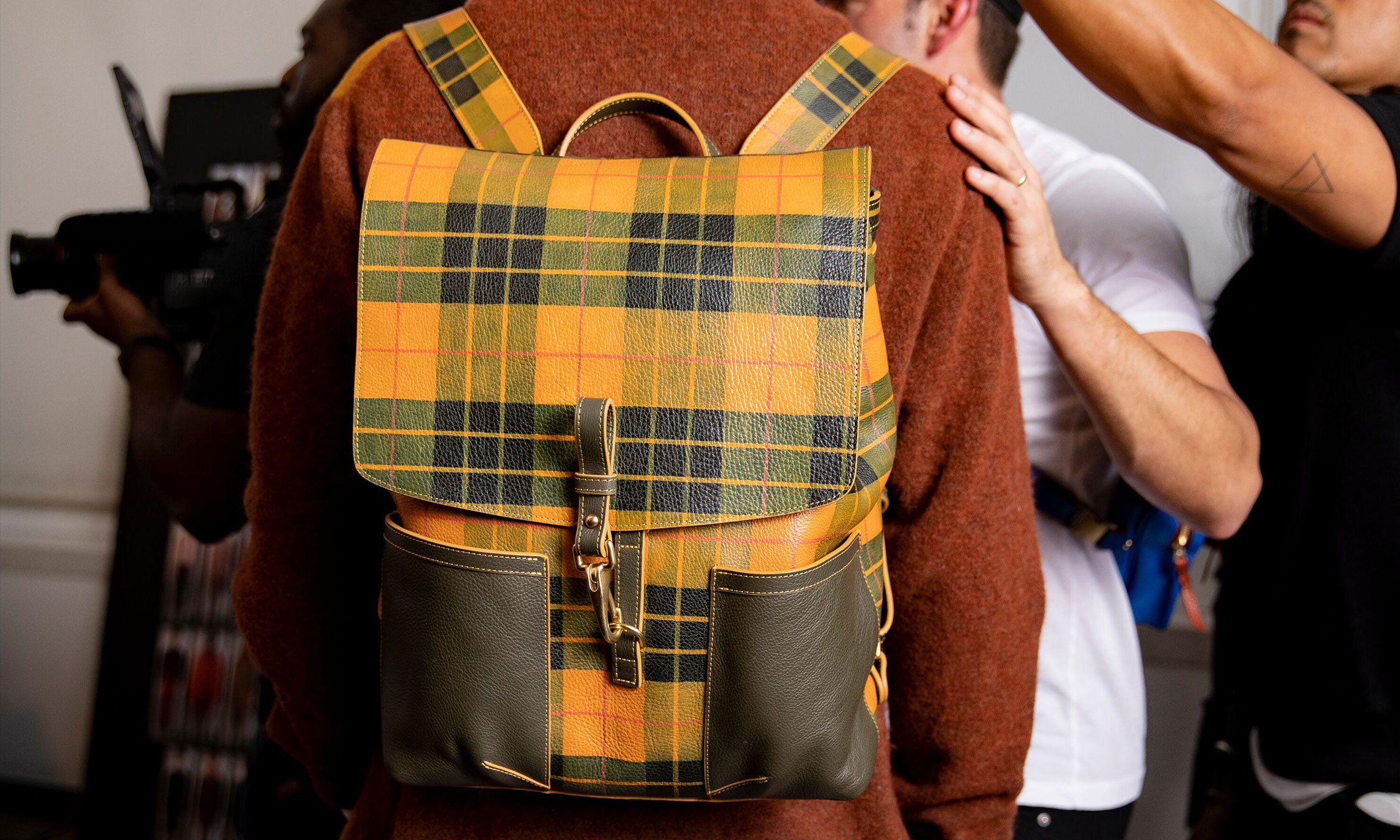 All of us are just astounded by how these bags turned out. Seeing them on the runway was incredible! Some of us were lucky enough to attend the show itself, and the rest of us tuned in to watch the live stream on Instagram before celebrating all together in the studio the following day.
We're so proud of our artisans for their hard work on this collection, and are grateful to Todd and his team for the opportunity to collaborate with them for the second time in such a unique way. We hope you enjoy this peek at what we've been up to lately.
Todd Snyder NYFW: Fall 2019 from Todd Snyder on Vimeo.