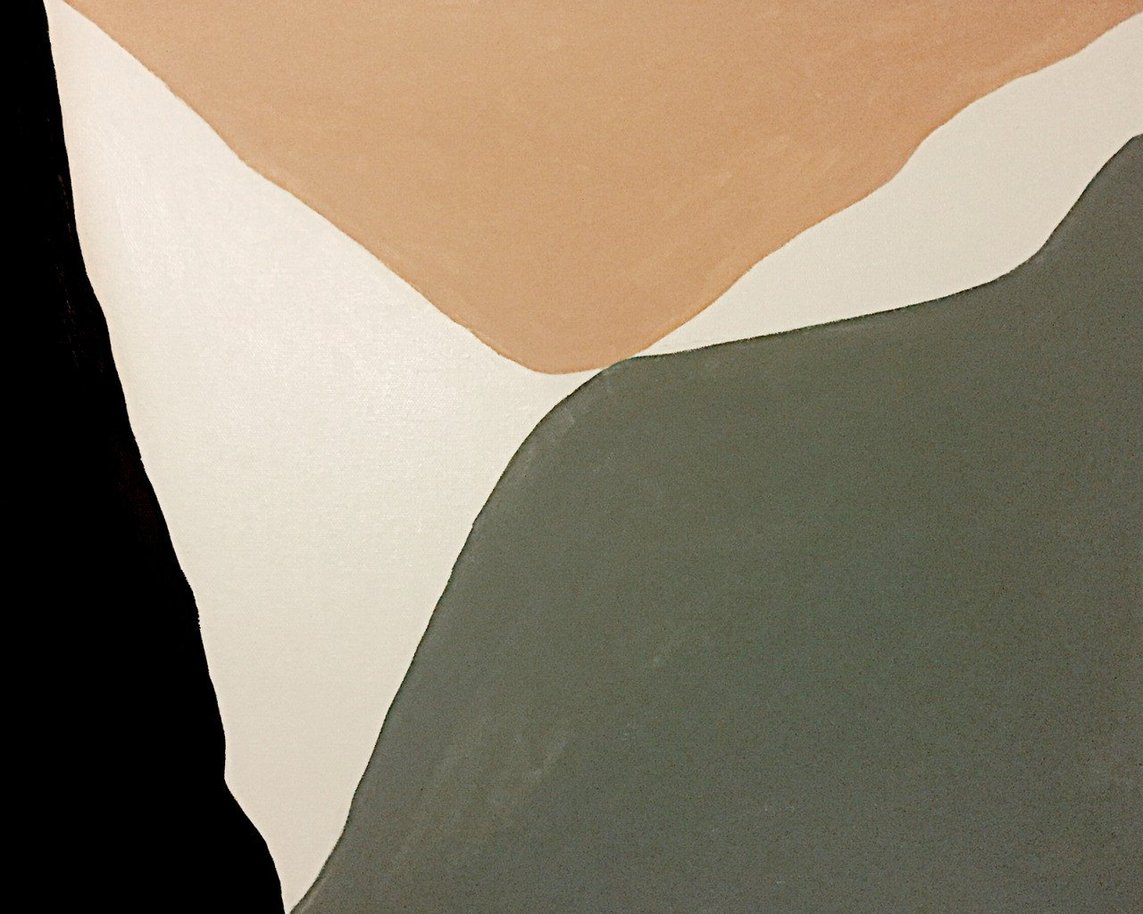 John Zabawa is a Chicago-based graphic designer and artist. His acrylic-on-canvas piece Tundra is something I came across on Tumblr. Accustomed to seeing and scrolling through hundreds of images at a time--a Tumblr norm--I instead found myself stopping immediately at this one and just staring at it for a few minutes.
It could be a man and his garb: a semi-abstract white Oxford sitting under a green blazer and black wool topcoat. Or perhaps it's an aerial landscape of the Canadian tundra (makes sense, given the piece's name). Or maybe deconstructed camouflage.
Whatever the actual representation, I find it simple, beautiful, and wholly relaxing. The green is particularly striking, with a hue that makes me feel something I can't quite put into words...