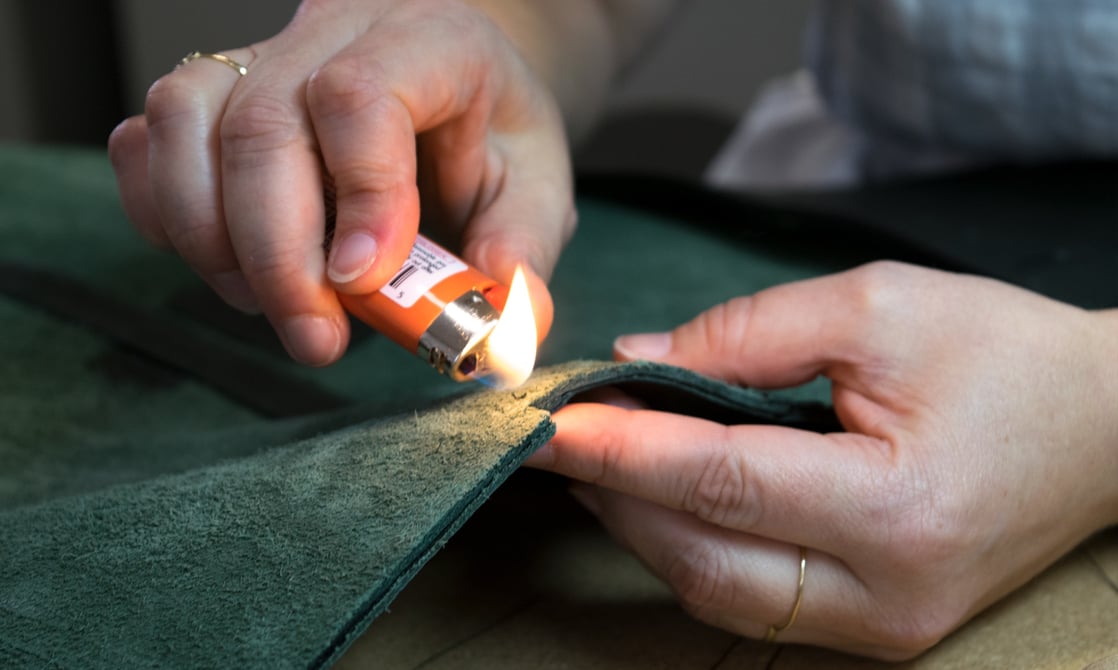 We've fallen a little behind in following the Leather Day Tote through its stages of production, but this week, we're back and highlighting what it takes to turn and burn each of these elegant bags. The Day Tote has dozens of hand-tied knots resulting from each line of carefully executed stitches, and turning and burning each one makes the bag more resistant to strain and wear-and-tear. It's a tough job, but someone has to do it—and our artisans are always more than up to the task.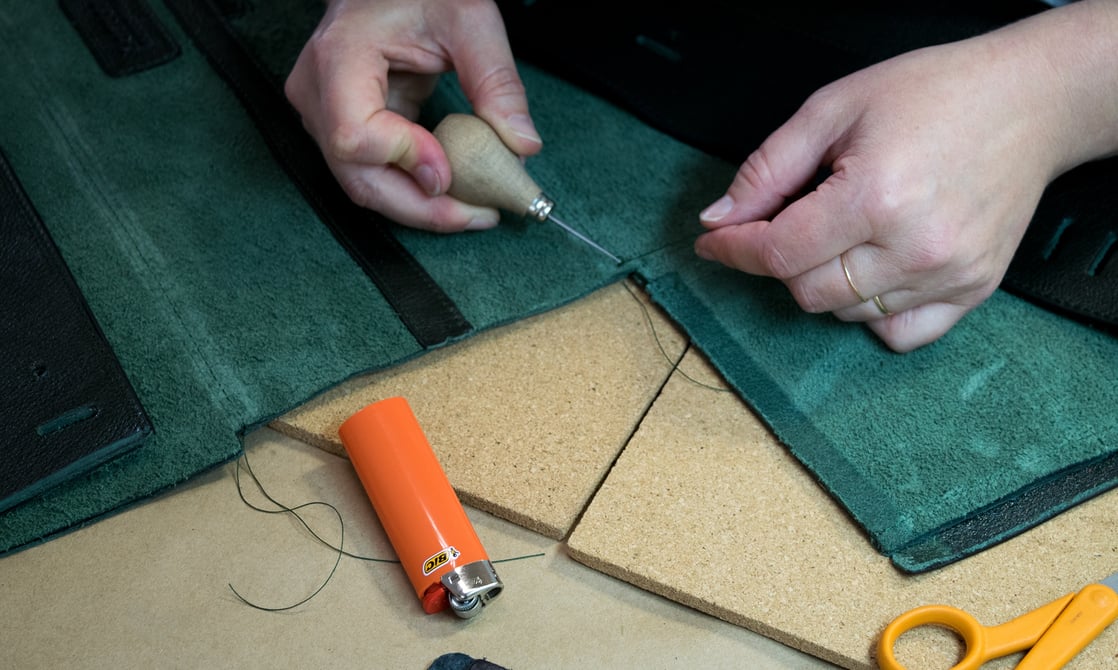 They begin by tying the nylon thread ends into square knots and then melting them with a flame. That way, when the knot is maneuvered back into its stitch hole, it'll conform right to the leather as it cools down. Because the Day Tote is such a large, elegant piece, it's important that all external-facing knots (of which there are many) be rendered invisible to the eye. So, as we do with all our bags, a bone folder is used to push the leather over every knot that might be perceptible. With that extra step, the knot is secured inside the hide and will forever blend right in with the rest of the bag!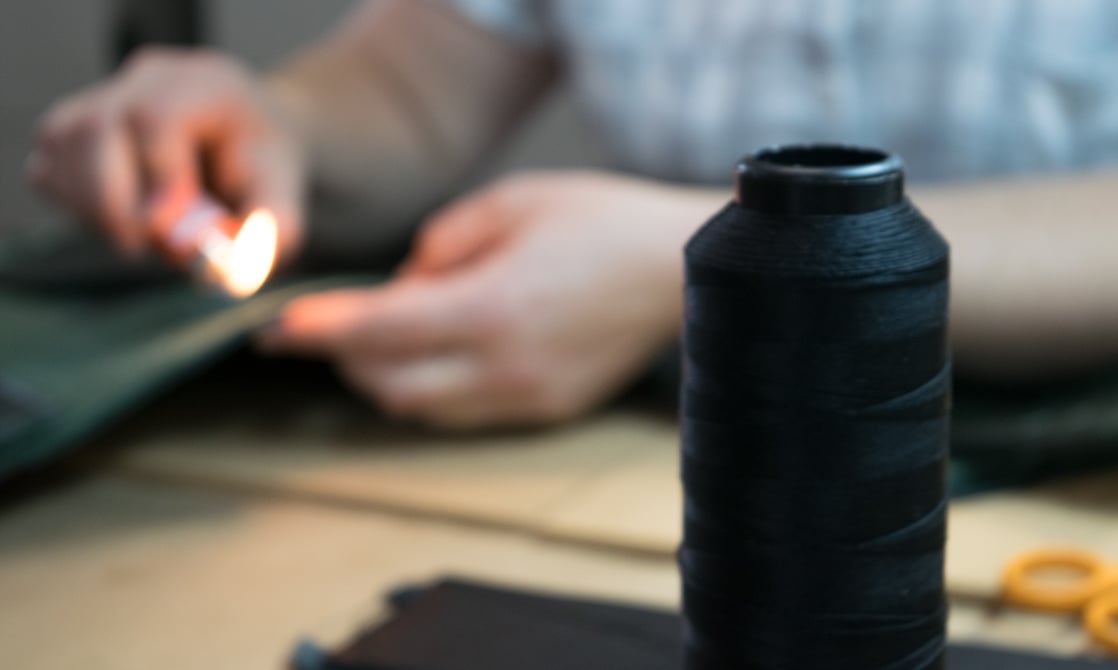 There are three kinds of turn-and-burns: invisible, visible, and edge wraps. The first refers to knots on a part of the bag that will be attached to another and never be seen by the naked eye- usually an interior lining or laminated layer. It then follows that a visible one will end up on a bag's exterior, meaning that the turn-and-burn execution must be absolutely perfect. An edge wrap is the strongest of all because it involves five reinforcing threads instead of just one, making the parts of a bag most subject to stress—corners and edges—ultra-resilient. Excellence fully attained, these Day Totes are now ready for their close-up.