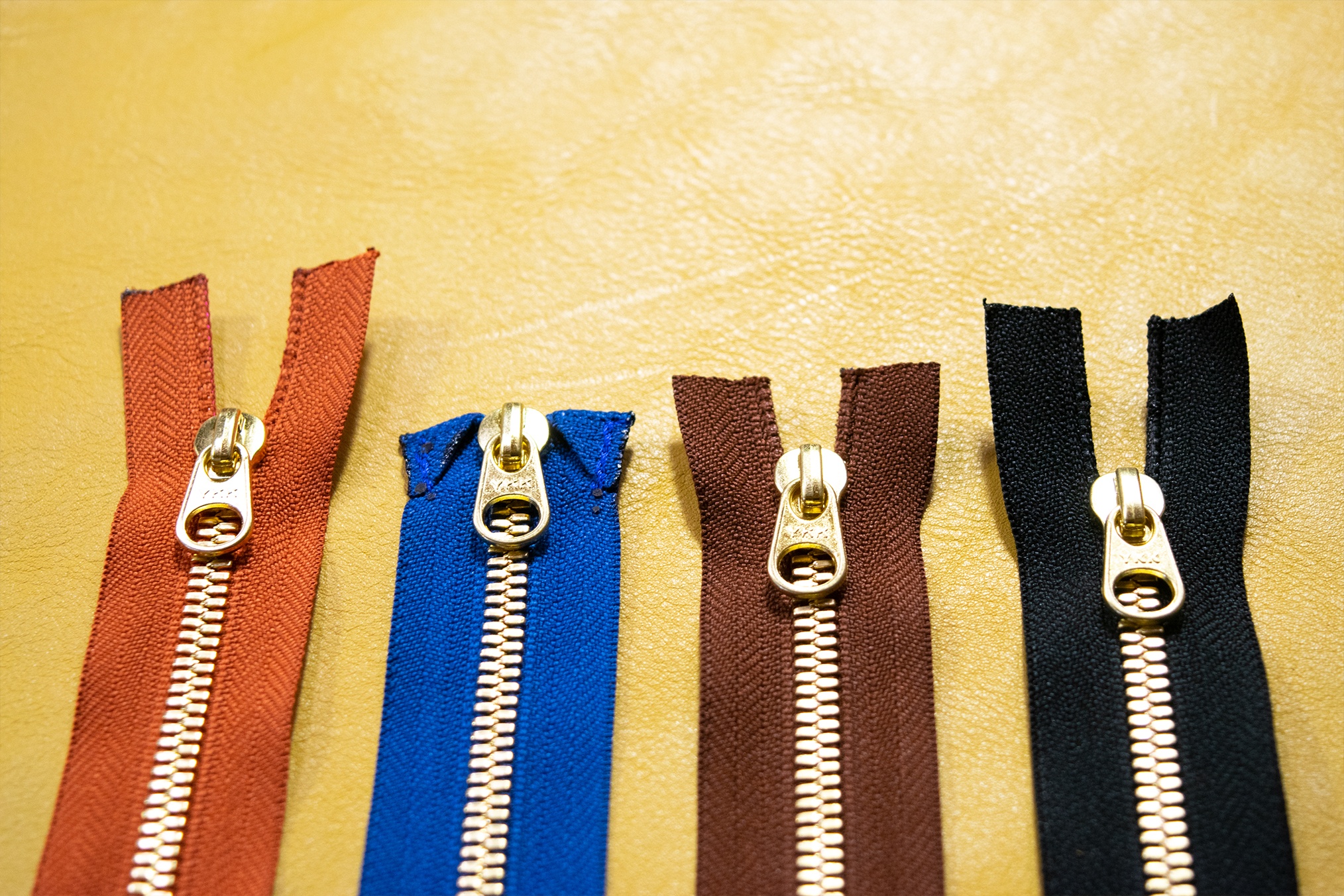 This series has covered mostly big-picture production thus far, but right now, we're zooming in on the little details that make our bags amazing—handles, locks, zippers, monograms, and more. Today we're focusing on the thing that brings each Lotuff bag to a close: our zippers.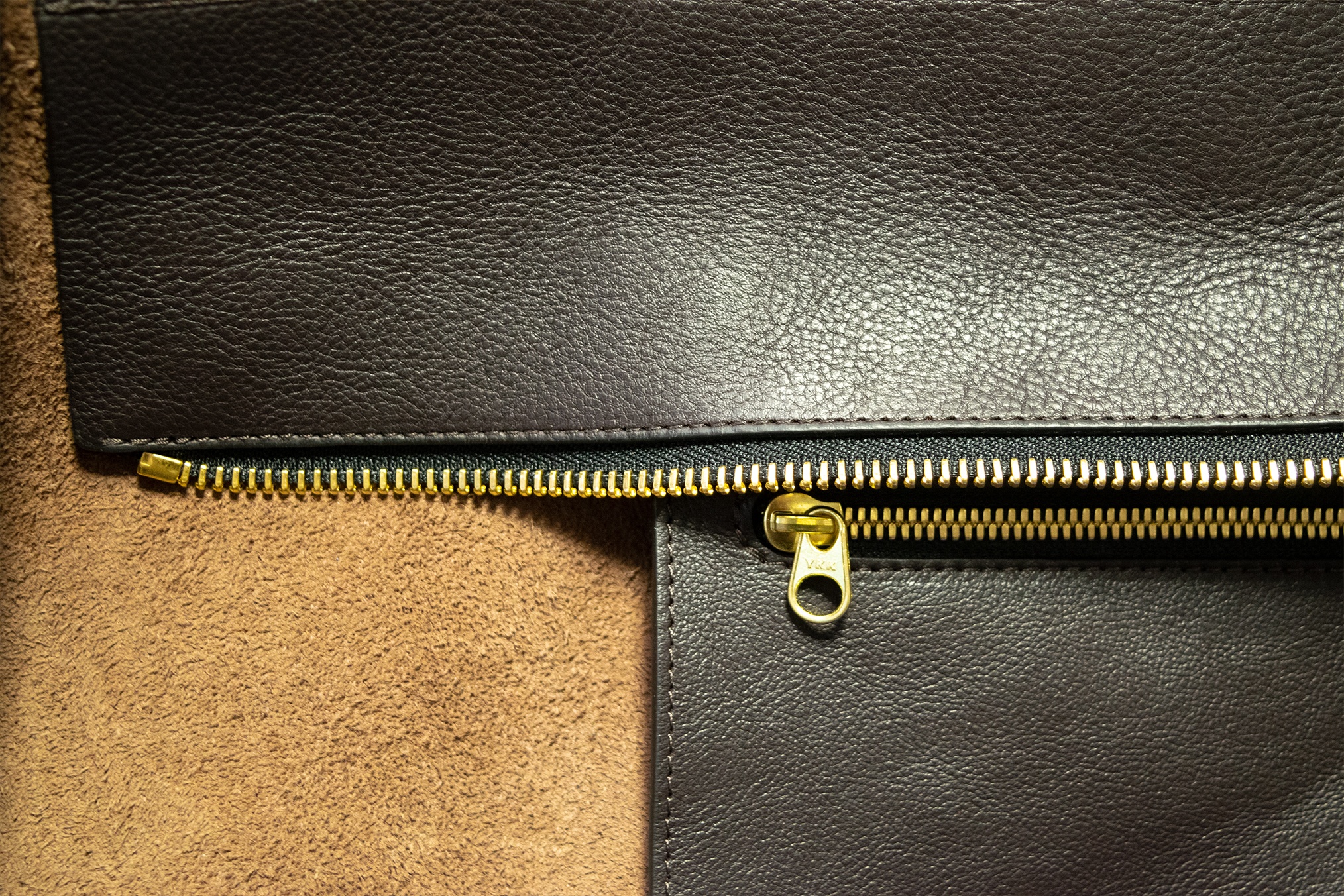 This might not seem like a super-important piece of hardware, but think about it: have you ever had a zipper that isn't quite long enough, gets stuck with every other use, or tarnishes in the rain? Since most of our designs feature zippers that either secure a top opening, a pocket, or both, we seek to avoid all those issues and more. It's important to us that they reflect the craftsmanship put into each bag, so for this reason we only use brass YKK zippers, cut one by one by our artisans so they'll perfectly fit where they need to go.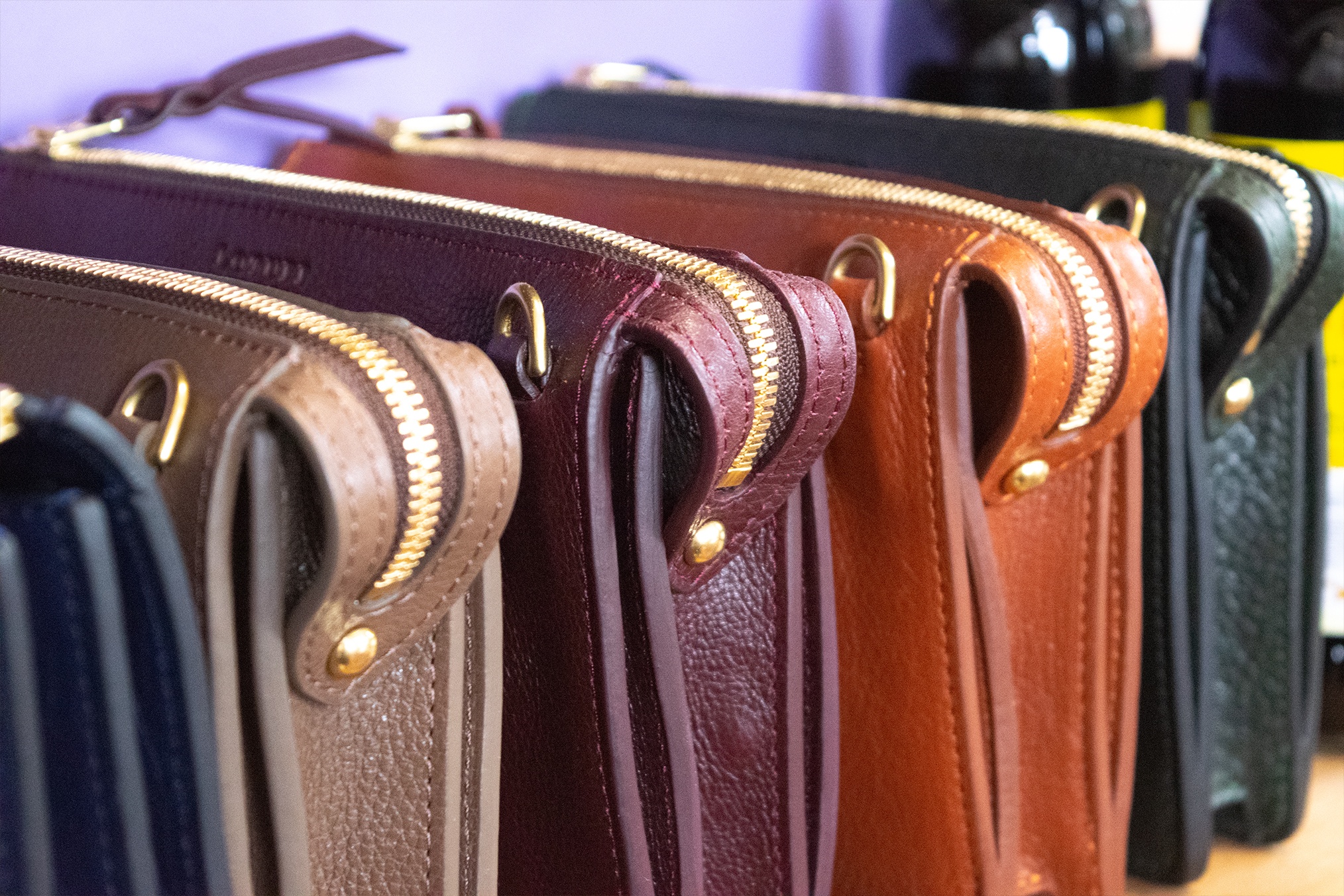 From 4" to 18 1/2"—with measurements in between down to the 5/8" mark—and across 9 different colors, much effort is devoted to fine-tuning the many varieties of these zippers for maximum utility. After each one is determined to be the correct length, someone like Honore attaches the brass stops by hand (and sometimes even removes or replaces individual teeth as needed) before the zipper is sewn into place. All this hard work means your bag will function as beautifully as it looks!