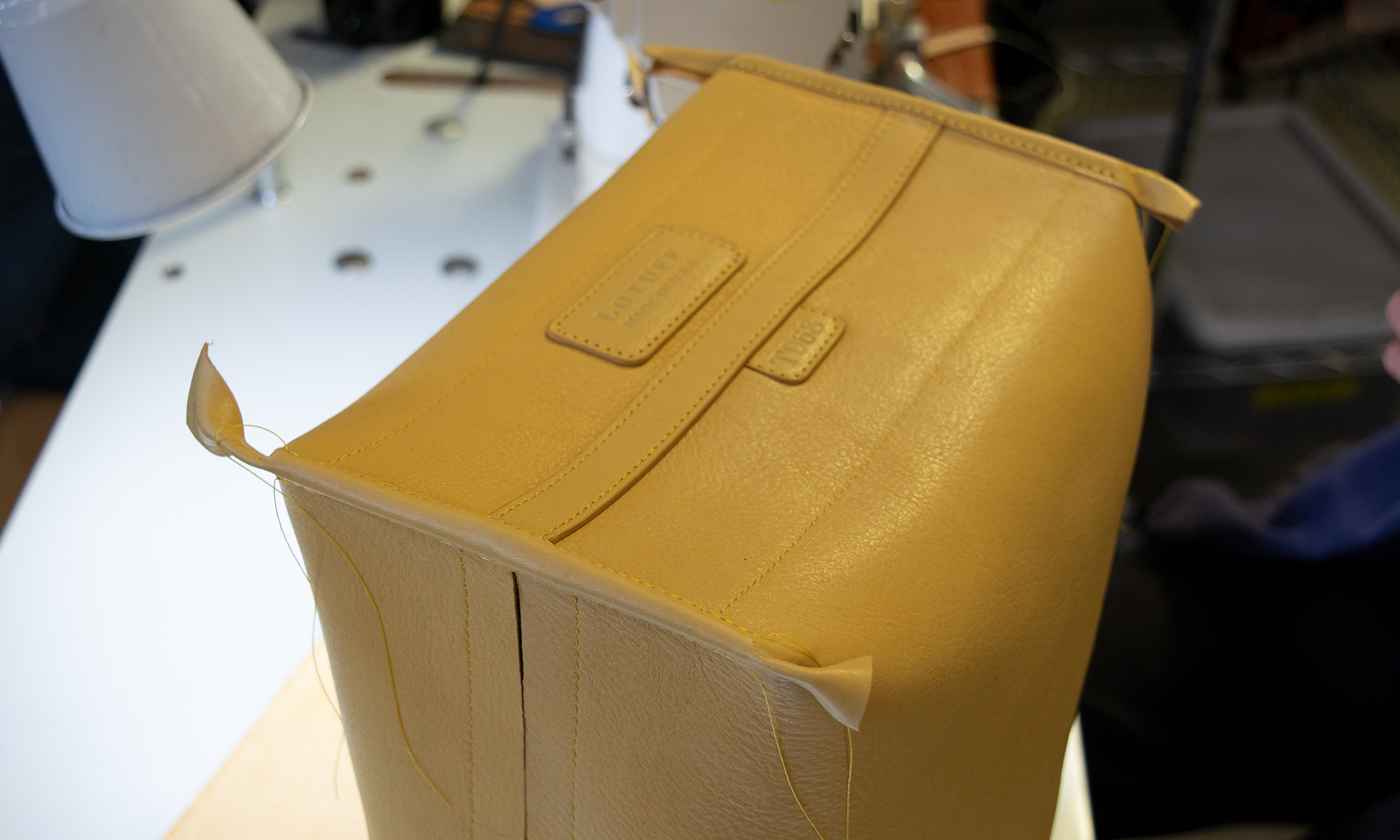 *All Photos by Liz Silvia

Today, our Leather Bucket Shoulder Bag is being closed and finished. Perfectly roomy and oh-so-comfortable to carry, this quickly rising favorite is a delight to follow through the studio. The puzzle-like color-blocking is not only chic, but reminiscent of a time past, which has the nostalgic among us basking in its ubiquitous resurgence. Dating myself—I care not. I'm just super glad the hairstyles are better now.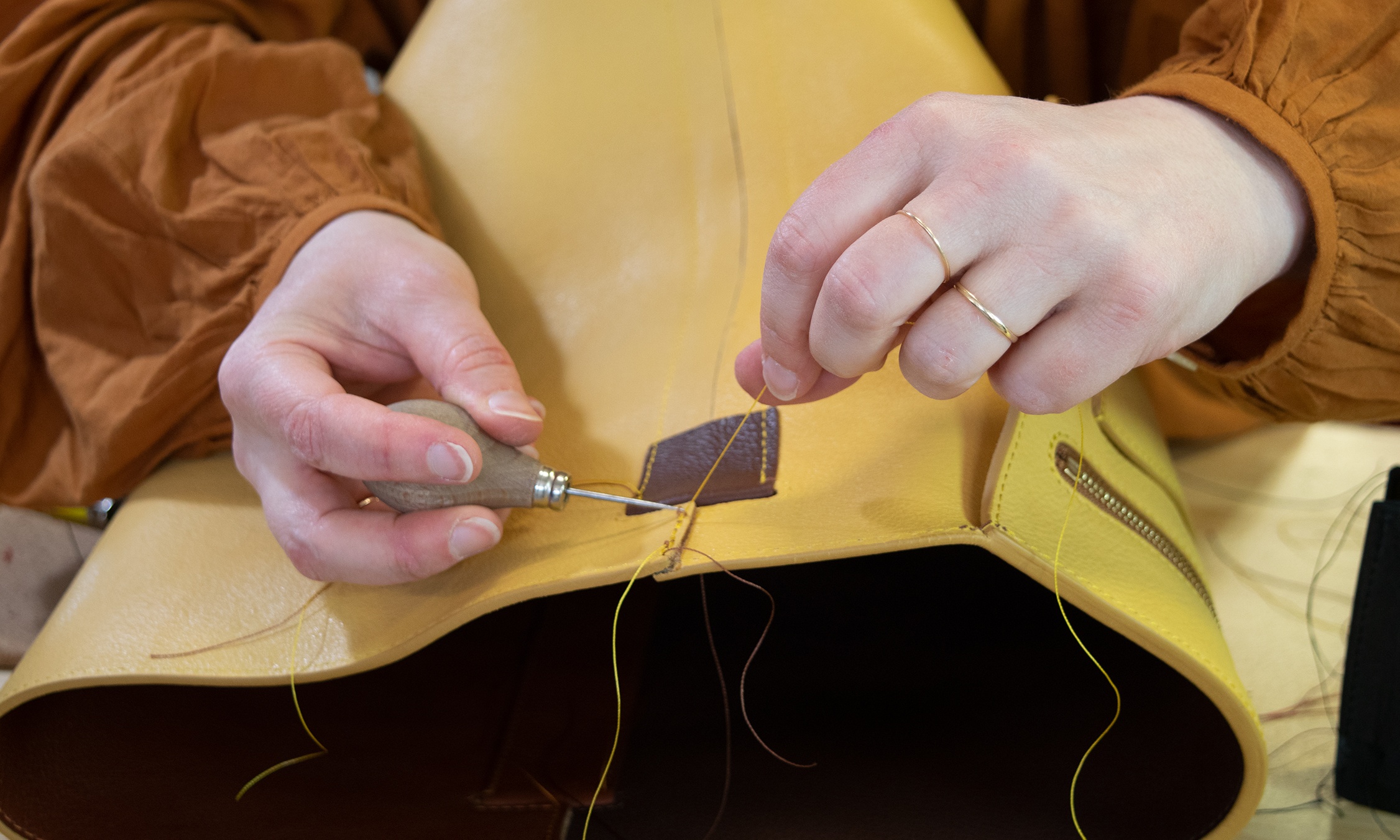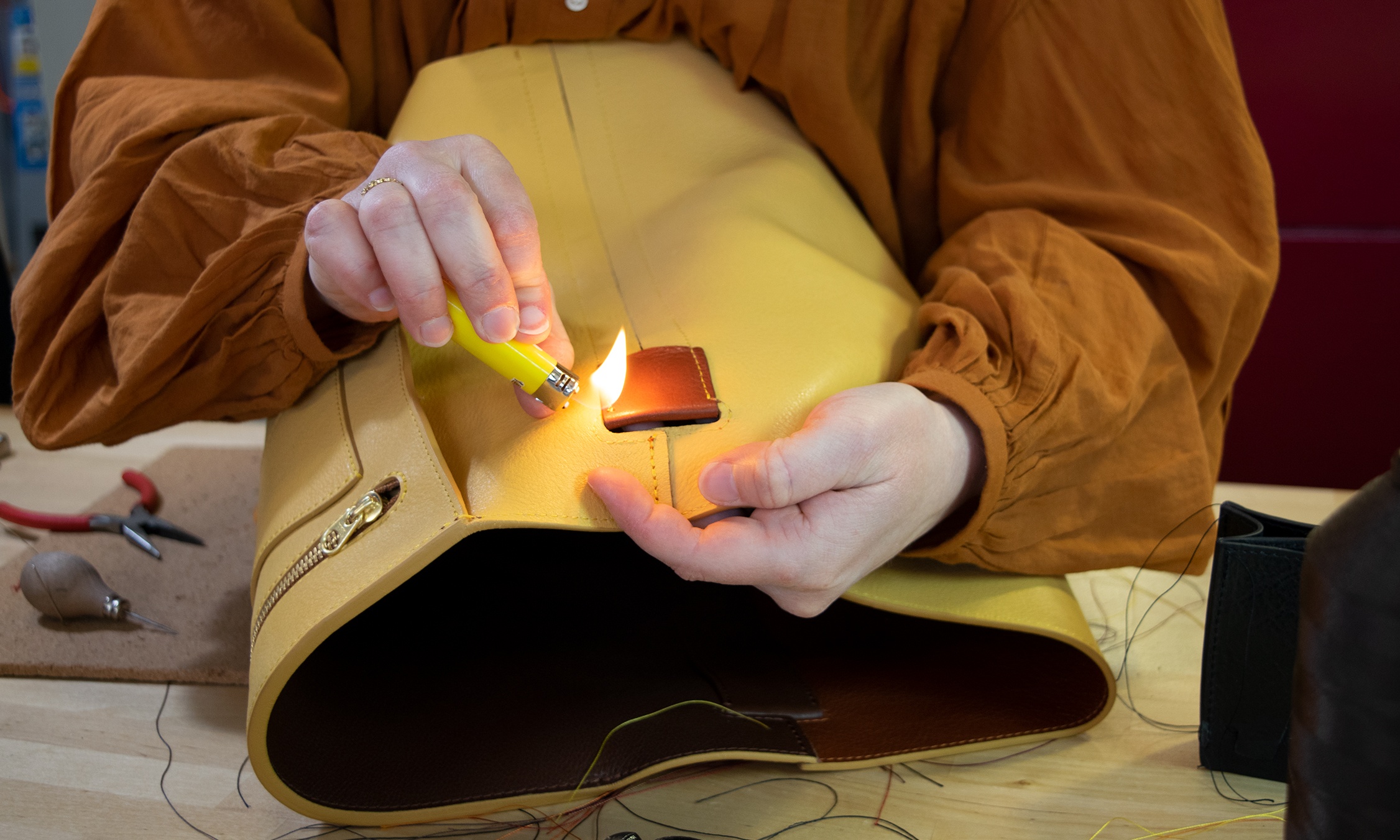 A few steps are taken to close our color-blocked friend. The first is to do a final securing of the side stitches by turning and burning the threads that will eventually hold the strap. This process continues to be a marvel even though it's done an upwards of seventy-two times per bag. A small hole is awled in the leather so that when the square knot is tied and melted, our artisans can then gently push the knot into the leather, making it disappear and ensuring a ultra-secure bond. (Yes, those are my hands. And yes, that is my favorite Dôen blouse.)
In the next step, the bag heads over to assembly where the leather binding is perfectly aligned and secured. This is one of my favorite parts to watch, as Jessie expertly manipulates the pieces, hammering and smoothing them to perfection.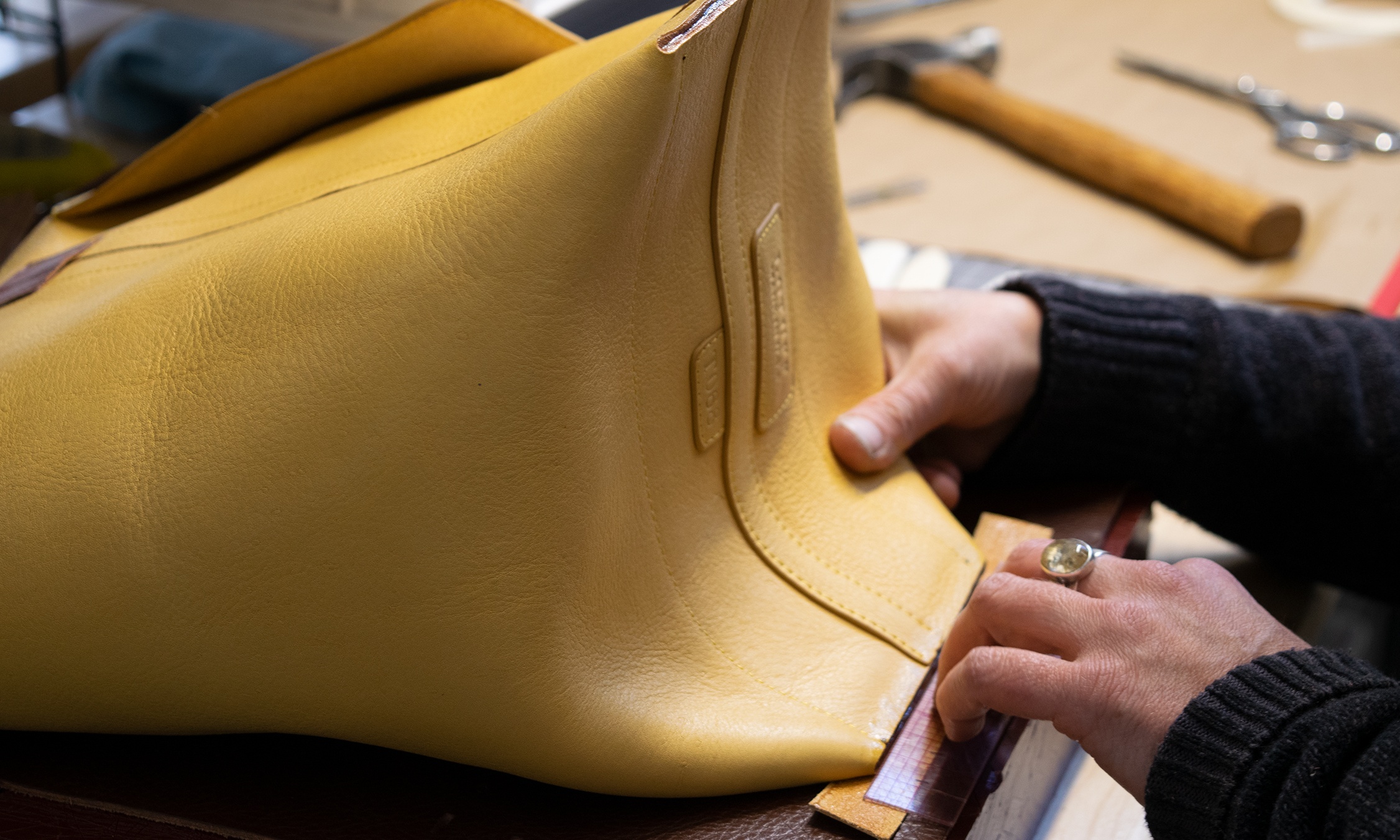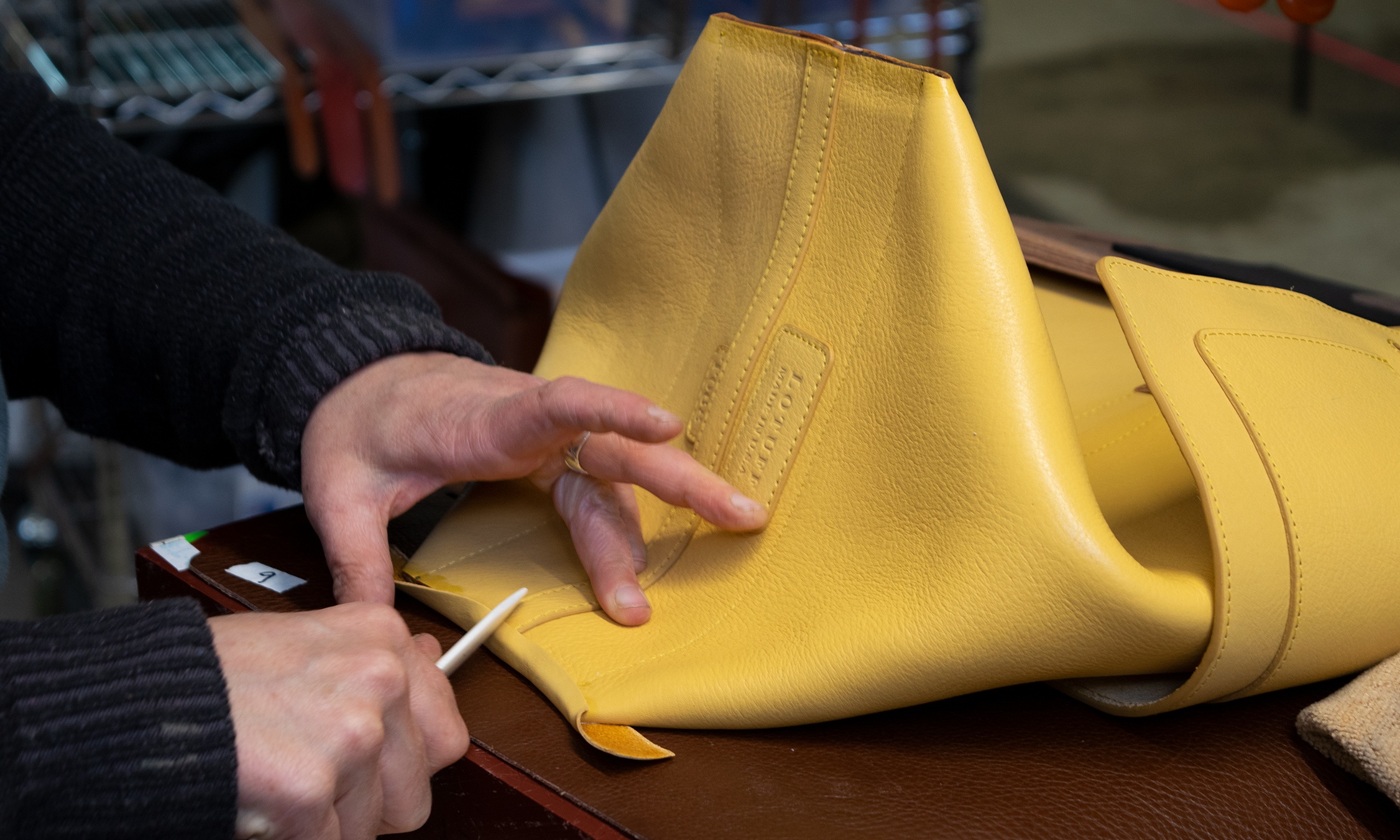 Following assembly, our bucket friend heads over to stitching where the leather binding is permanently secured with a row of expert stitches. This seems simple enough. However, the piece being put through the machine at this point is so substantial that it takes great care and know-how on the part of our artisans to keep the stitches aligned and not have them slip.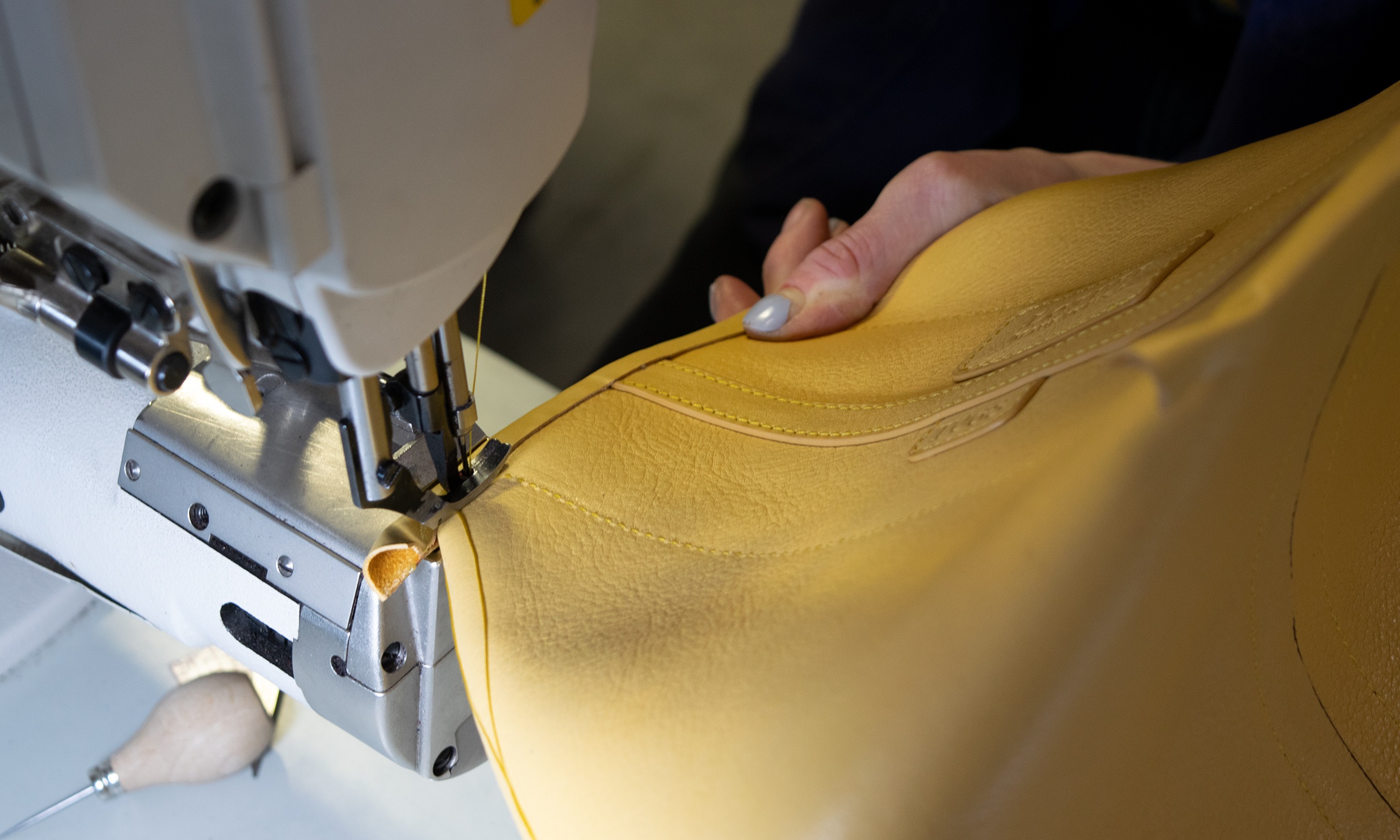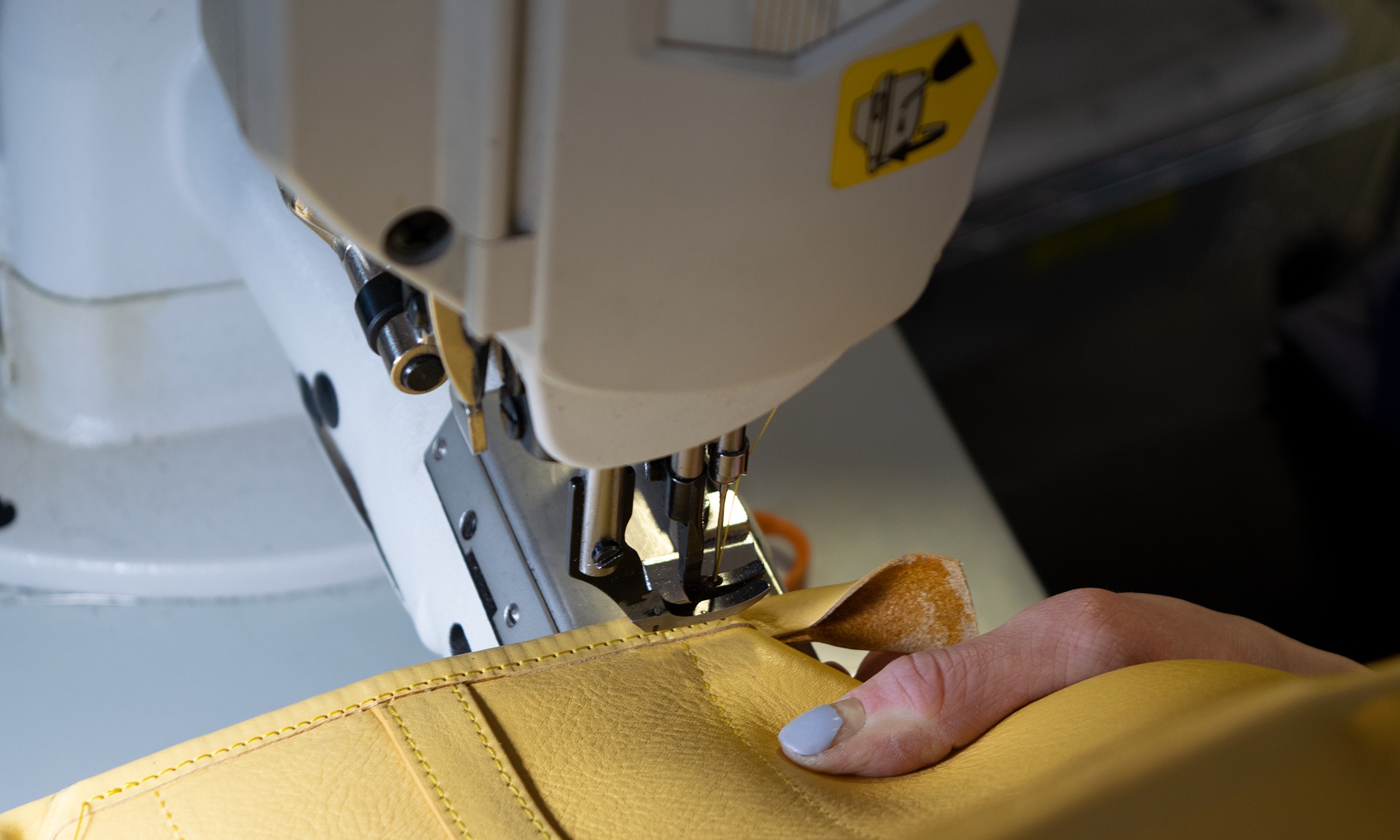 The final touch is complete with a solid brass rivet attaching the handle to the body and voilà—our Leather Bucket Shoulder Bag is finished and ready to head out in the world to hold yet another person's daily treasures.