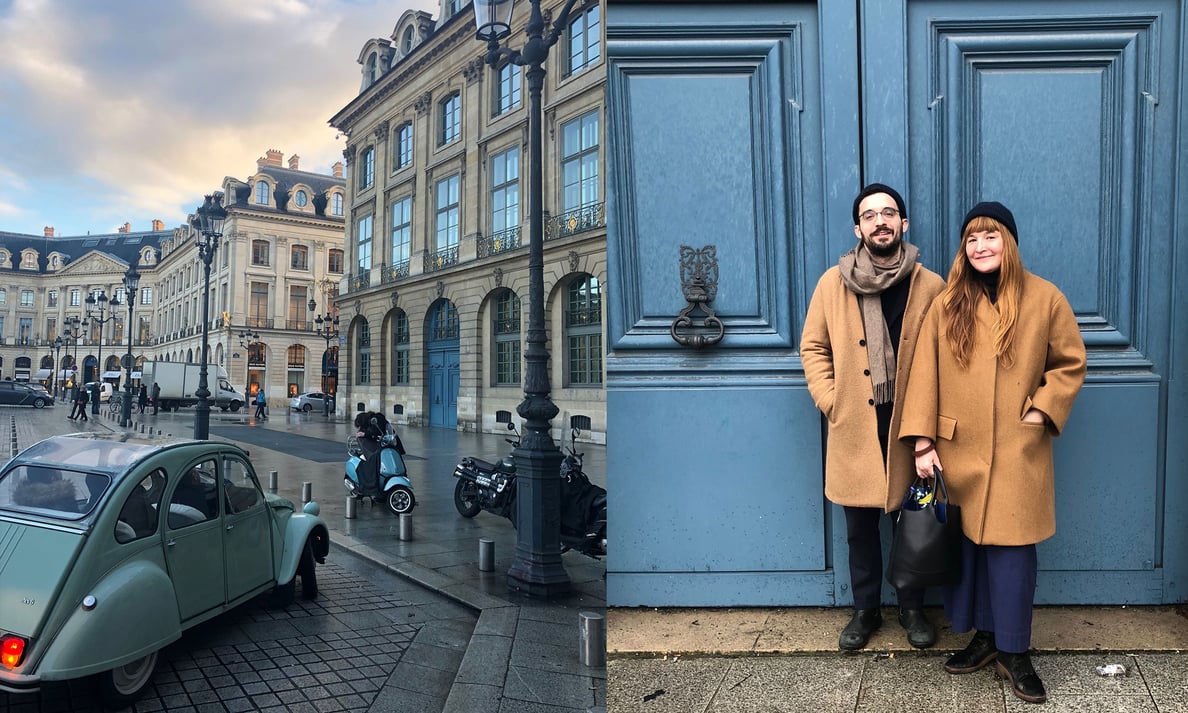 Our creative director, Lindy, and marketing director, Greg, have returned from Paris where they took part in the exclusively curated fashion trade show known as MAN. It was a whirlwind of a trip full of busy appointments and hard work showcasing our growing men's collection, but they still had the opportunity to enjoy their strolls through the city and visit some of their very favorite places.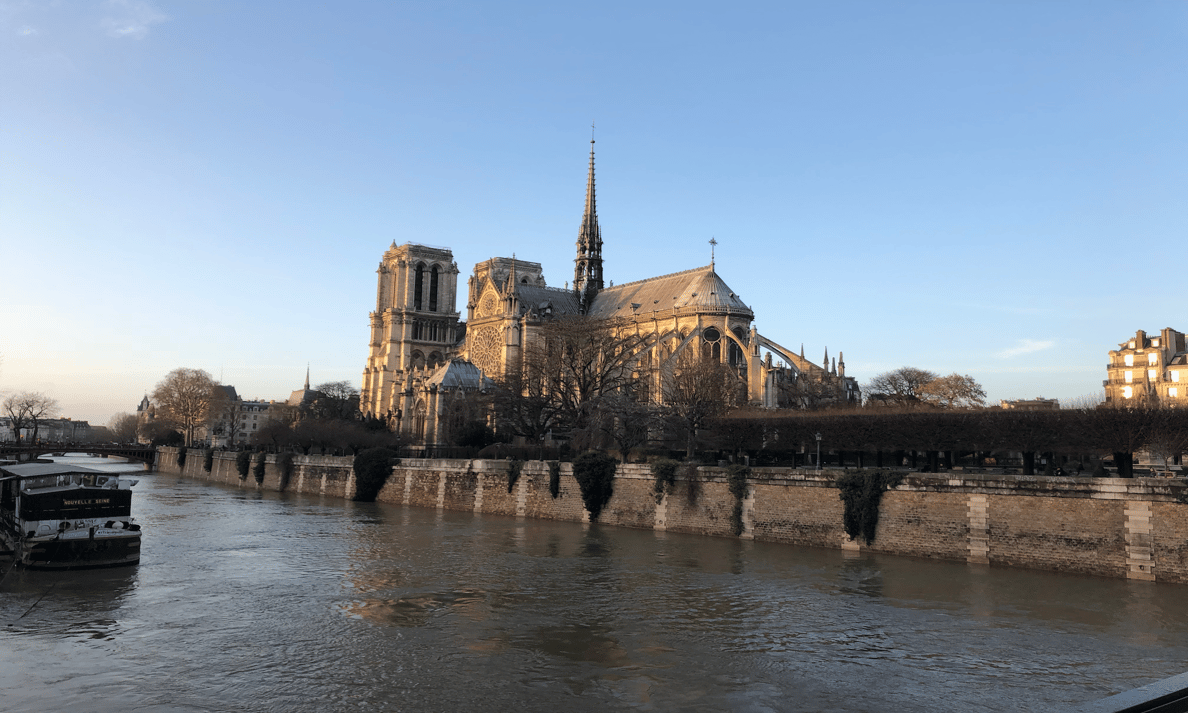 Their daily walk from the Marais to the Pavillon Vendôme where the show was held greeted them by way of crossing the Seine and passing by Notre-Dame. No matter if it's your first or fiftieth time seeing these landmarks, they're always spectacular sights to behold. (And what better way is there to gear up for a day of meetings?) Also making an appearance on Lindy and Greg's daily journey were all the typical offerings of Paris that we love: open-air markets, chic eateries and boutiques, and stunning labyrinth-like streets full of hidden gems and intricate architecture.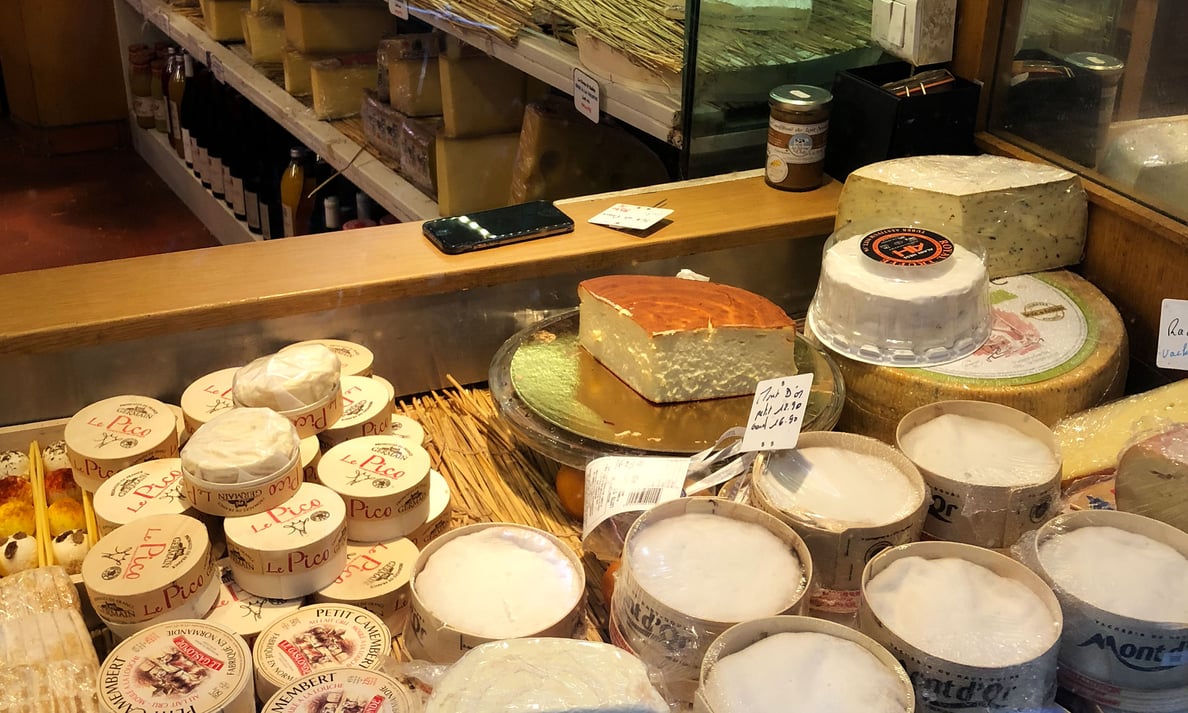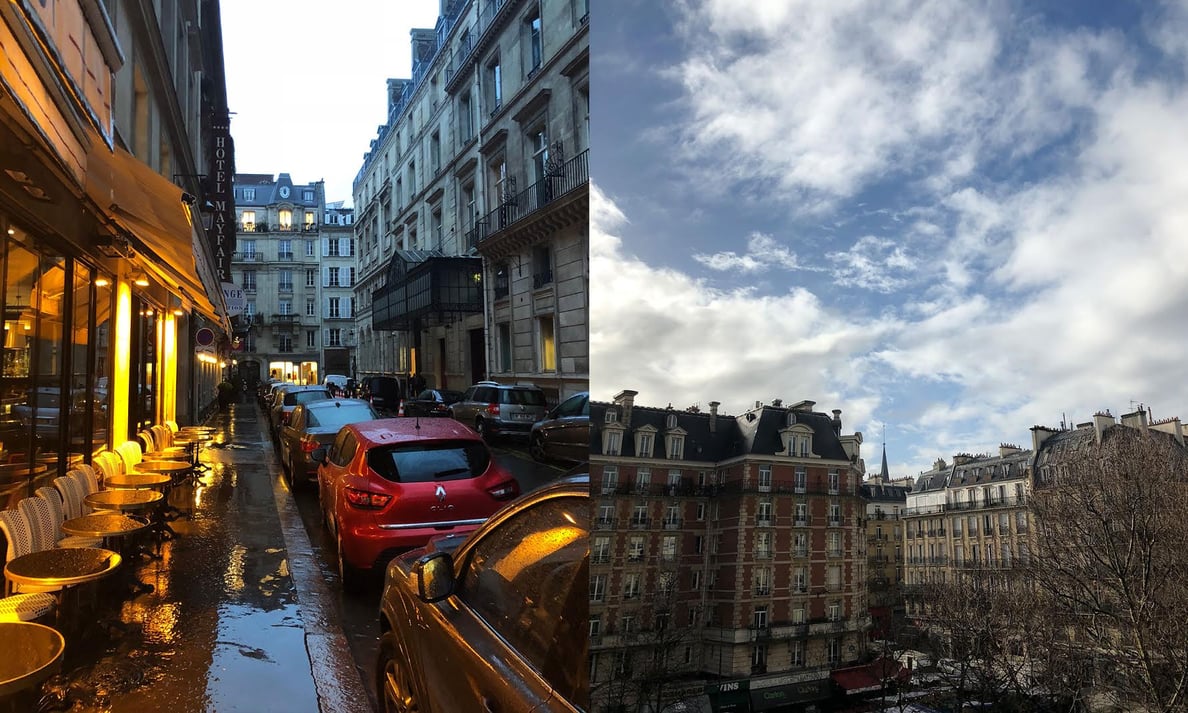 The only thing that could have made each morning's commute better was a stop at one of Lindy's favorite cafés for coffee and croissants, so off to Ten Belles or Du Pain et Des Idées it often was. But, when time allowed one morning, they discovered Le Castiglione. Cozy and moody, the luxuriously cushioned booths and arched windows of this restaurant reminded Greg immediately of Wes Anderson's Hotel Chevalier and served as the perfect breakfast stop to set the tone for a rainy day in the city.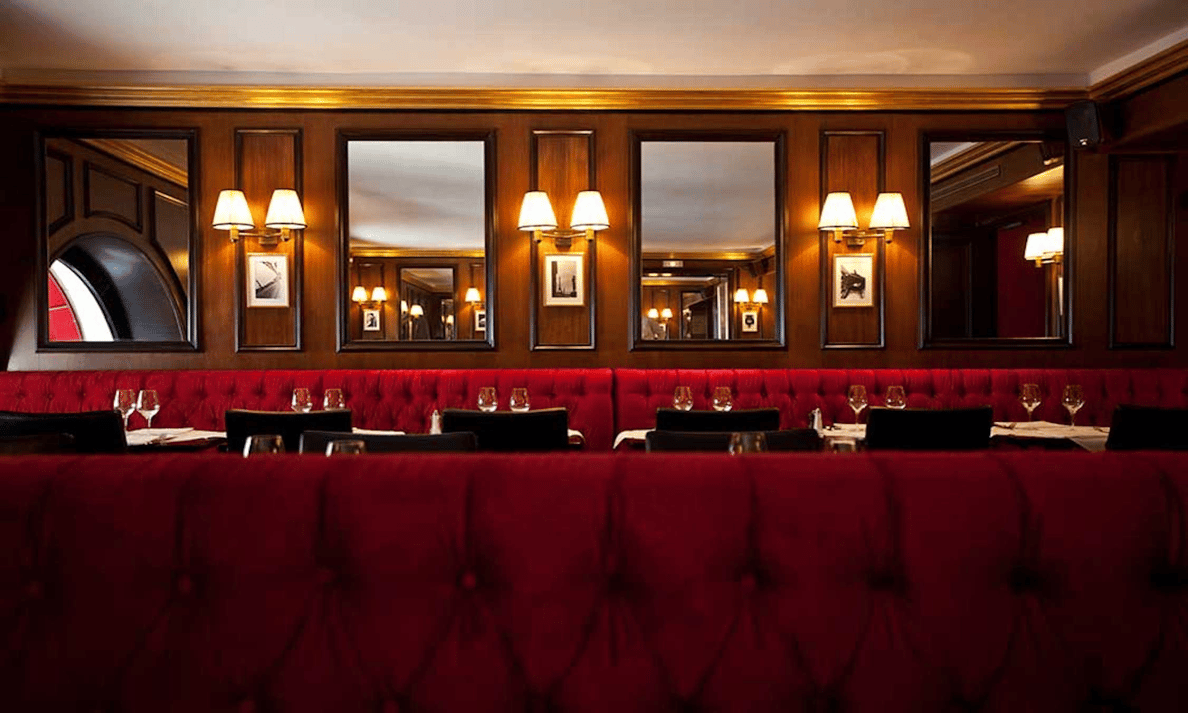 Another new discovery this time around was Sardegna a Tavola, a family-style Italian restaurant that served as the hot spot for this year's market attendees. Greg and Lindy met up with our sales team here for dinner one night, and the consensus all around was that this is a place to keep on the short list. It didn't hurt, of course, that it wasn't far from the Marais apartment our duo called home for the trip's duration. Housed in a 1532 building off of the boulevard Saint-Germain, it was, as Lindy says, "absolutely nuts" to think of how long ago it and most other Parisian edifices have been standing tall. And they still look this good.
Speaking of looking good, have you ever caught a glimpse of the linen aprons worn by our artisans? They come straight from Merci, a favorite store that we always make time to call on when in Paris. On this particular visit, Greg happened to stumble upon the Béton Ciré hat he'd been coveting for months, while Lindy picked up some studio tools for the team back in Providence. Other places of interest? Lemaire, Céline, Le Bon Marché, and Dries, throughout which they wandered through during their free moments in search of inspiration, beauty, and great sunglasses.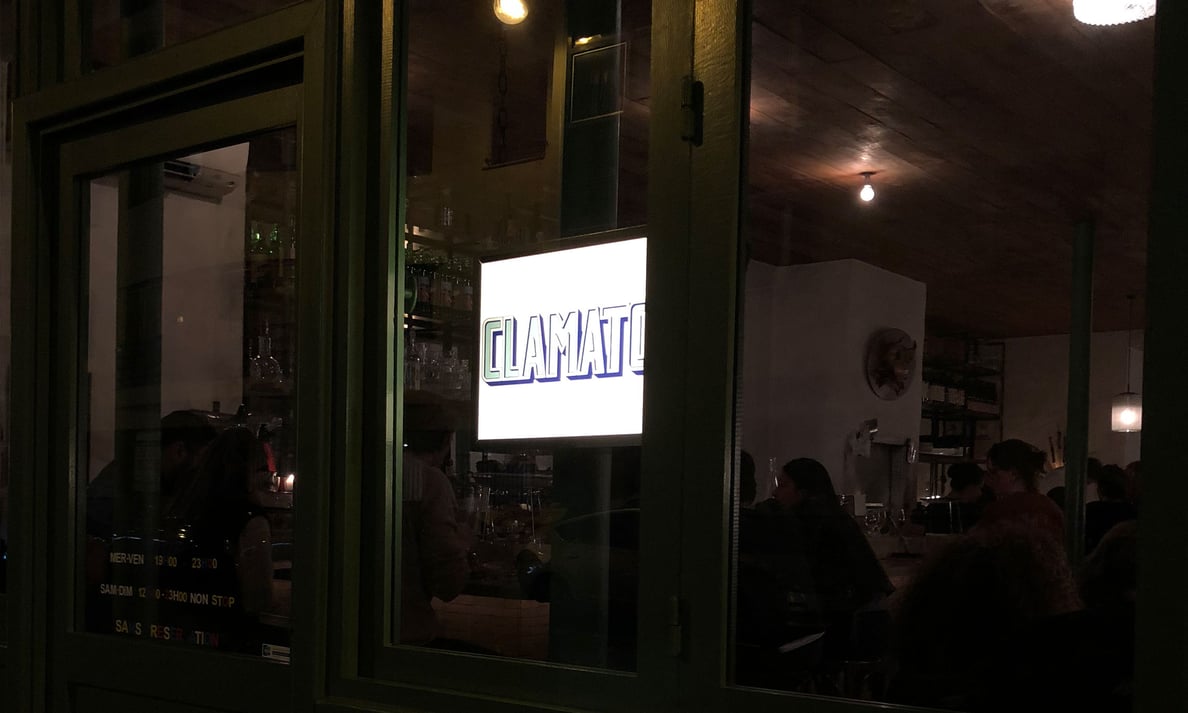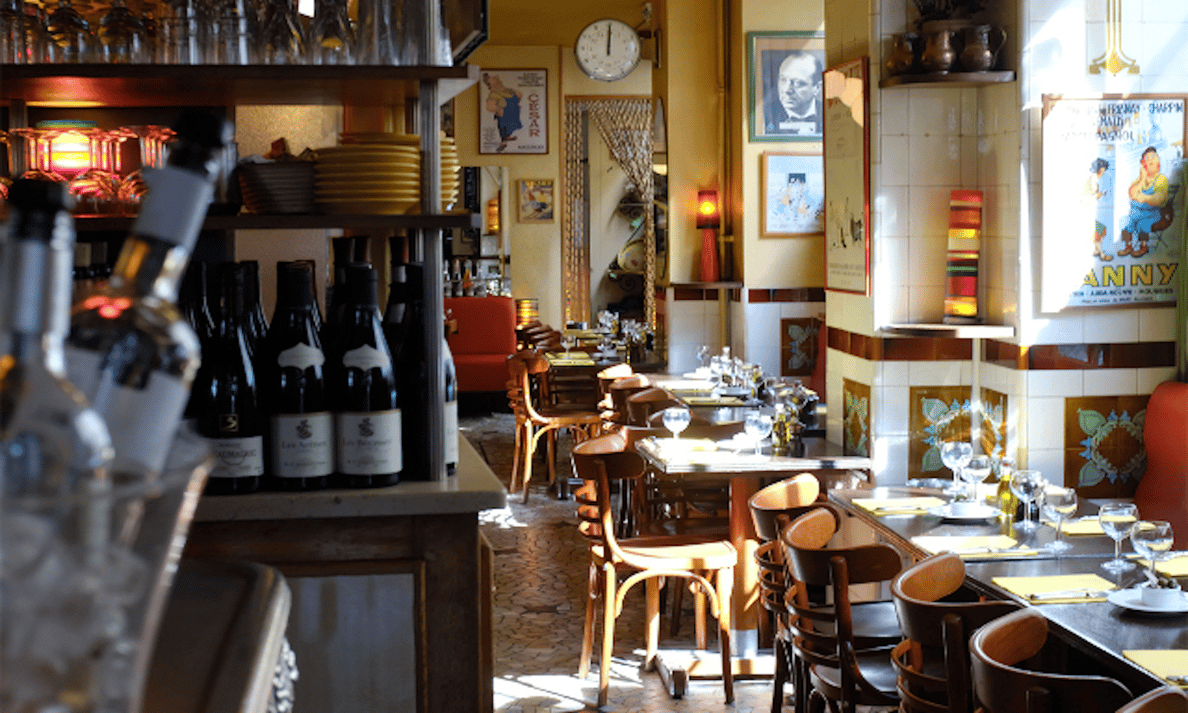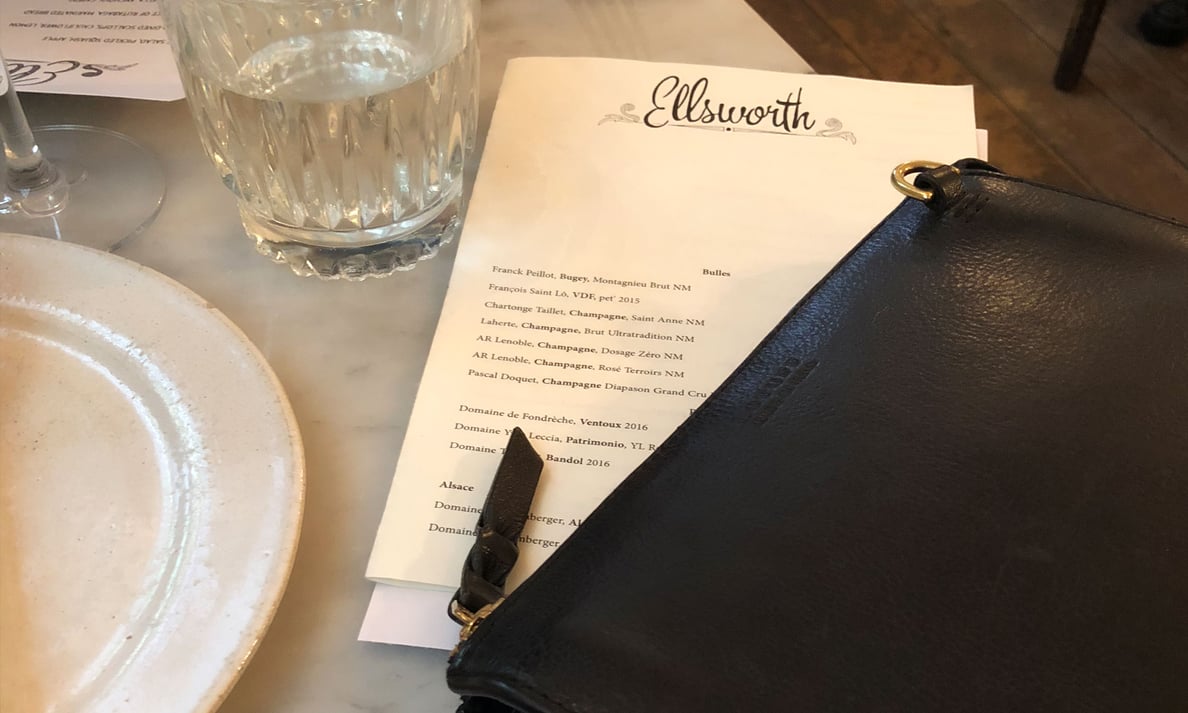 No trip to Paris is complete—at least in our eyes—without dinner at Clamato, the brainchild of Septime's Bertrand Grébaut. Notoriously hard to get into and boasting an ever-changing, seafood-heavy menu that's kind of fantastic, it met Lindy and Greg's expectations as usual: heavenly. You know, if heaven were full of sardines and natural wine. Ask Greg, though, and he might give a personal edge to Chez Janou, another name on our best-of index. His love runs deep for their endless chocolate mousse, charmingly passed from table to table for a communal dessert experience not to be forgotten.
And then there was Ellsworth. Set on marble table tops, they serve seasonal small plates with a mind toward supporting local agriculture—Parisian farm-to-table perfection! So it should go without saying that the food here, according to our team, was fantastic. But we'll say it anyway.
Still hungry? Lindy and Greg saved the best for last, and it came in the form of Le Vin Sobre. Their dinner at this traditional little bistro fell on the final evening of MAN, where they, along with a group of new connections from the show, celebrated the week's end. After splitting a côte de boeuf (and happily sharing a bit with a friendly dog over at the next table), it was off to the Hôtel du Palais Bourbon for the MAN after-party to blow off some steam and enjoy a little music with the people and brands who, like us, came from all over the world to share their passion and creations for the upcoming season.
From Corridor NYC to Blue Blue Japan, Chimala to YMC, and Sunspel to Still by Hand, our whole team is feeling lucky to have shown alongside such skilled makers, and we're already looking forward to what next season has in store!
Till next time, Paris. xx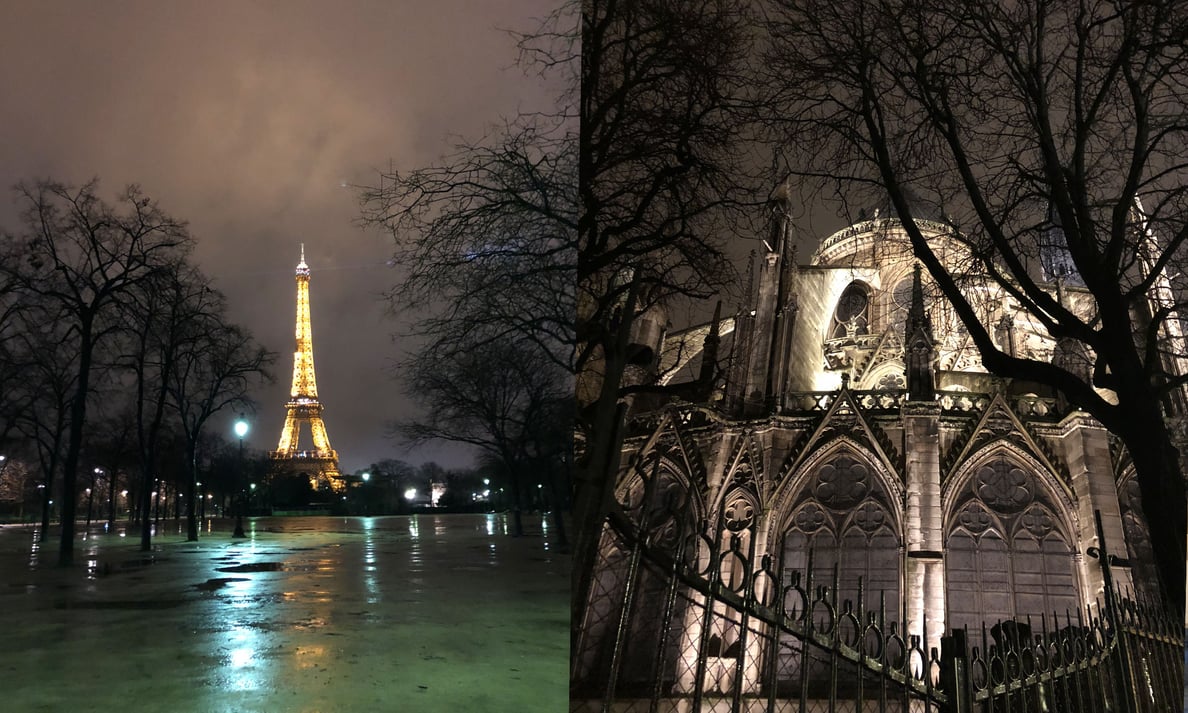 Eat Here
Clamato 80 rue de Charonne, 75011 Paris, France
Chez Janou
2 Rue Roger Verlomme, 75003 Paris, France
Ellsworth 34 Rue de Richelieu, 75001 Paris, France
Miznon 22 Rue de Ecouffes, 75004 Paris, France
Le Castiglione 235 Rue Saint Honoré, 75001 Paris, France
Sardegna a Tavola
1 Rue de Cotte, 75012 Paris, France
Drink Here
Le Ballon Rouge
51 Rue Notre Dame de Nazareth, 75003 Paris, France
Shop Here
Lemaire
28 Rue de Poitou, 75003 Paris, France
Dries van Noten
7 Quai Malaquais, 75006 Paris, France
Merci 111 Boulevard Beaumarchais, 75003 Paris, France
Céline
16 Rue Vivienne, 75002 Paris, France