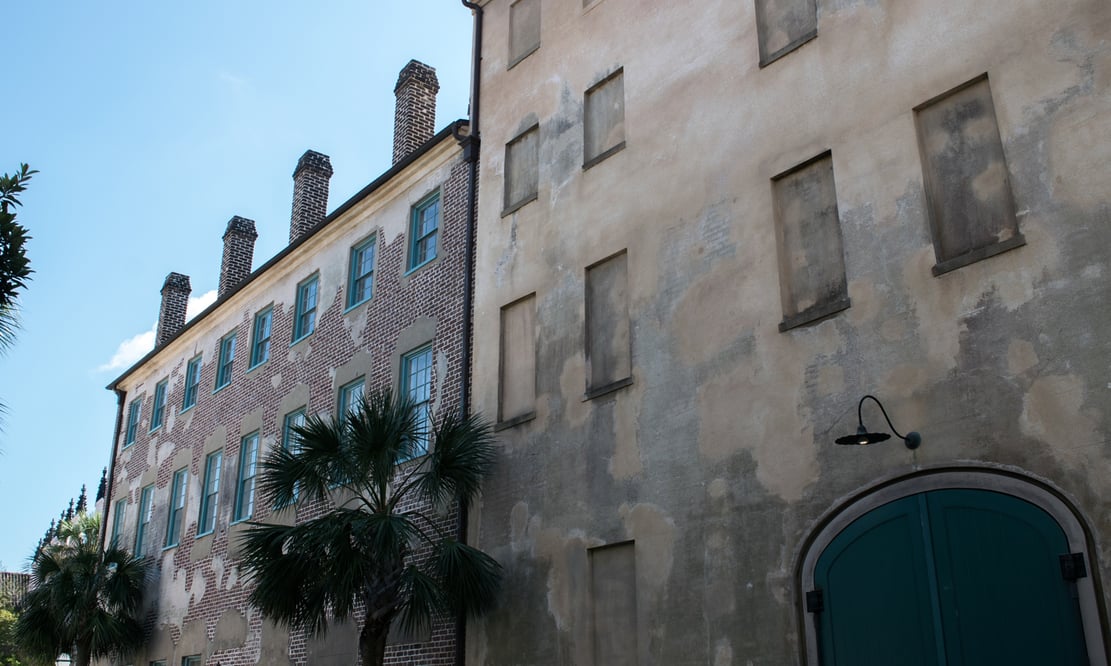 I recently embarked on a long weekend trip to Charleston, and now that I'm back, I have a lot to say about this bright little city. Besides Florida—which is sort of in a league all its own, for better or for worse—I'd never been to the South, and having a chance to experience it was so much fun. In Charleston, the people are friendly, the architecture is perfect, and the food is so (so, so) amazing. My favorite season is summer and the arrival of fall always has me wishing for just one more week of sunshine...in other words, I'm always more than happy to escape to some palm trees and blue skies.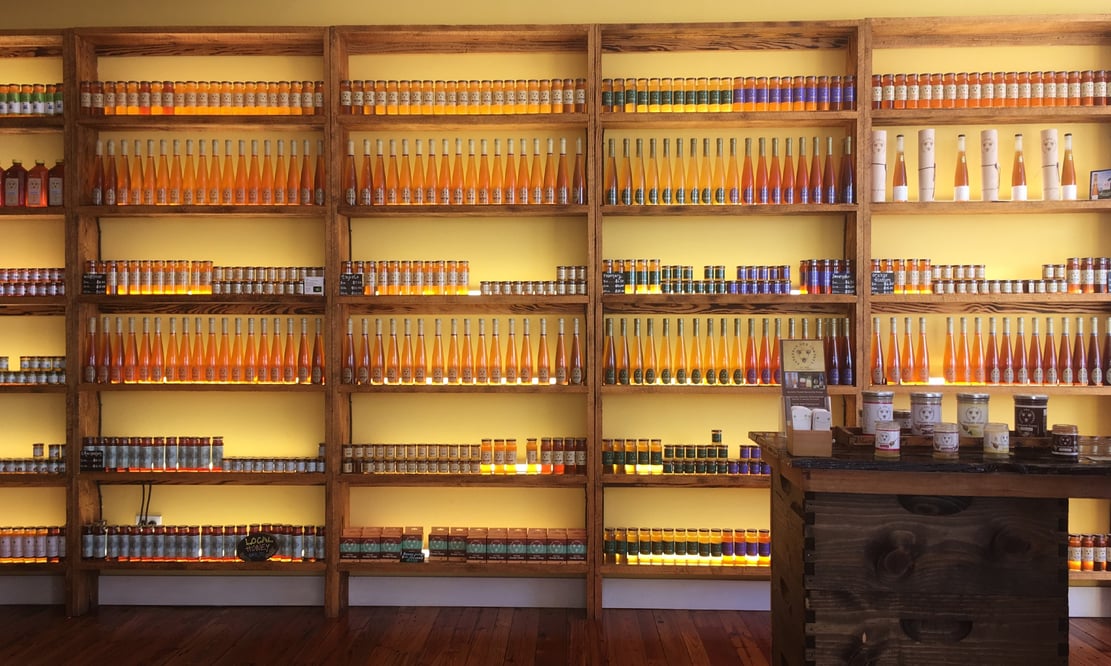 After two flights and a car ride, the first thing I wanted to do was explore a little. I quickly found my way over to the main shopping street—where else?—and ended up in the artisanal honey shop of my dreams. The Savannah Bee Company had more kinds of honey than I've ever seen in one place, all traditionally made and all amazing! The walls are lined with tapered glass bottles of honey, and when I asked about the reasoning behind this I got a much more endearing and less scientific answer than I expected: when first starting out, the company's founder sold all his honey in recycled wine bottles, so maintaining that practice even now is his personal reminder to stay humble. And to the rest of us, it's just a beautiful display.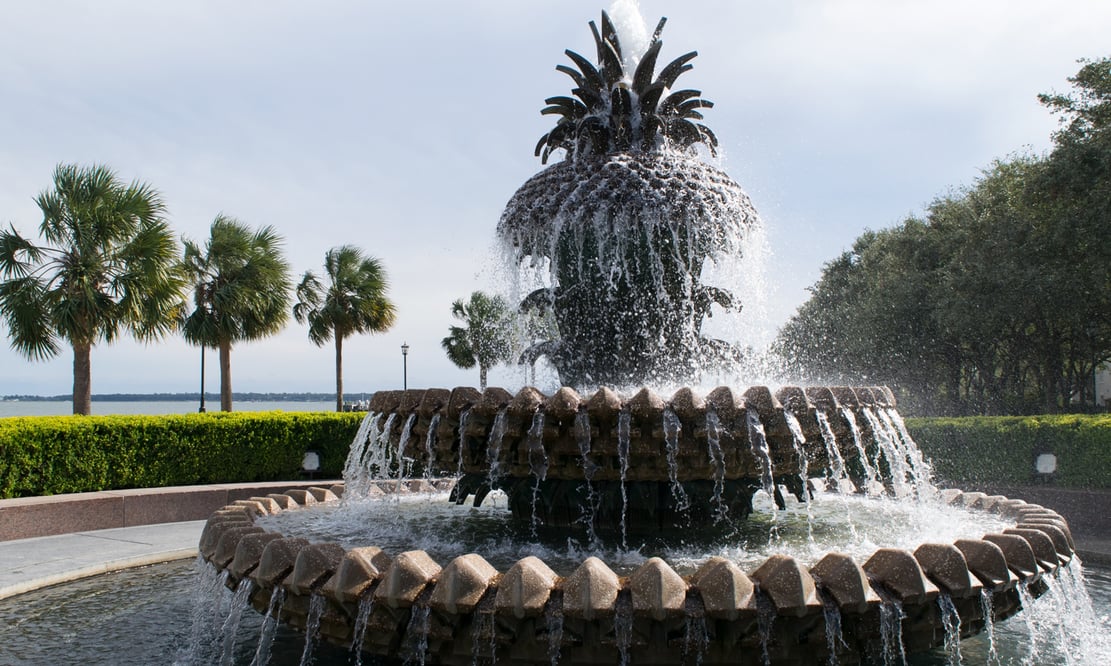 The Charleston farmer's market is a Saturdays-only outdoor event, so I decided to take advantage of the timing and gorgeous weather and see what it had to offer. Pickled okra and street tacos! Spice blends and tomatoes! So many good things. And that trend continued into dinner at the nearby Jestine's. If you go there, you'll find the most Southern fried chicken and sweet tea. It's kitschy and down-to-earth, with vintage salt-and-pepper shakers lining the windowsills. Exactly the kind of thing you're probably looking for after a day of traveling.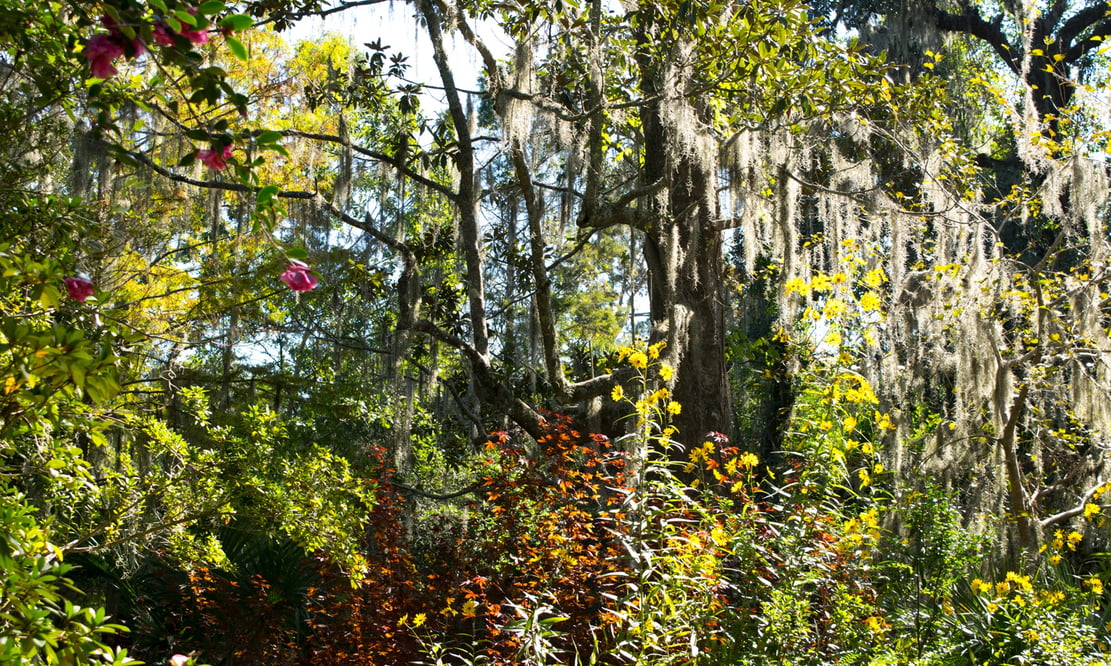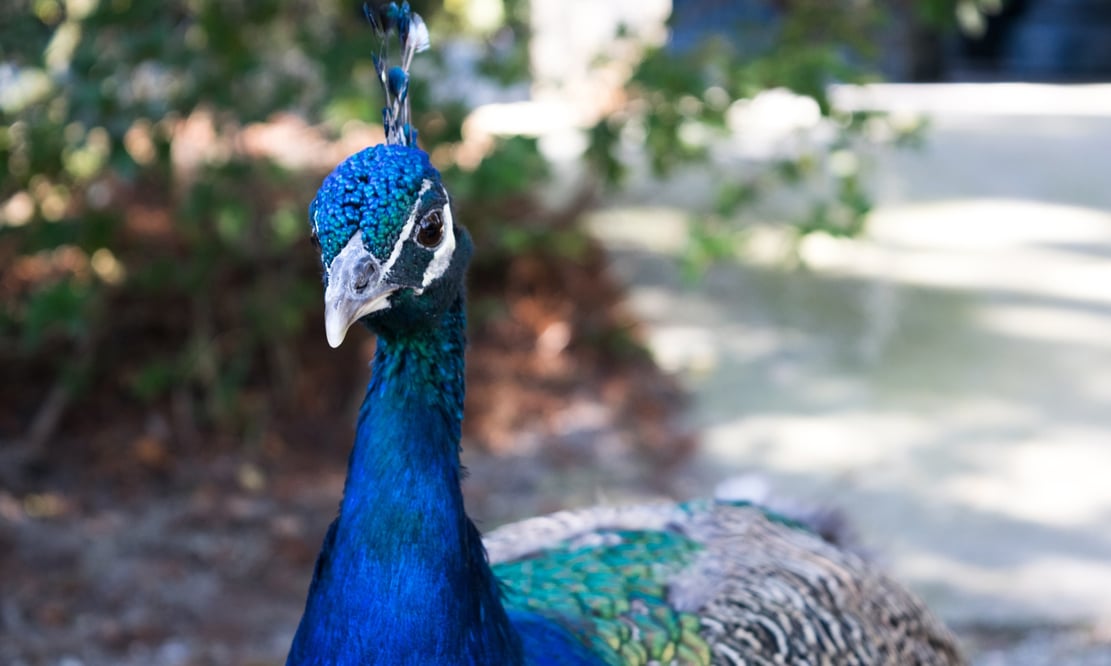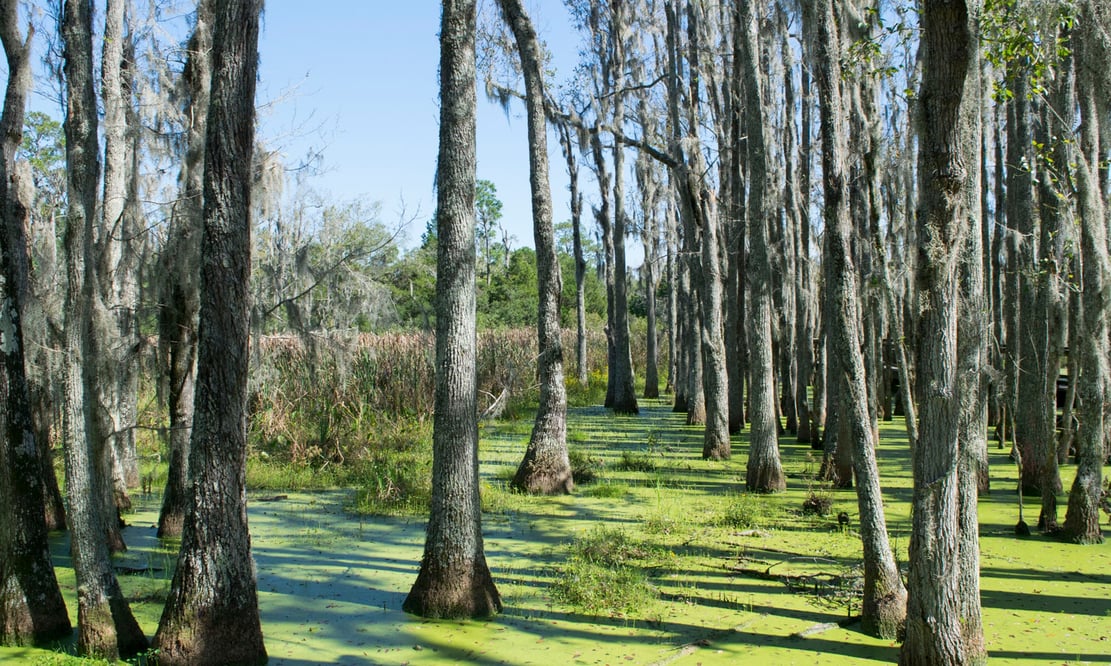 Charleston is known for its natural panoramas, and some of the best can be found at Magnolia Plantation. It should be said that Charleston's many plantations have a collectively less-than-savory history, but today they acknowledge past mistakes while maintaining the oft-lush grounds for public appreciation. In Magnolia's case, that means a massive and stunningly unrefined garden (inhabited by a few roving peacocks) that's largely left to its own devices. I went here on my second day in the city and was totally bowled over by how spectacular it was. The Audubon Swamp Garden is right next door, too, with wild alligators and greenery everywhere you look. Not a terrible break from pigeons and pavement, if you ask me.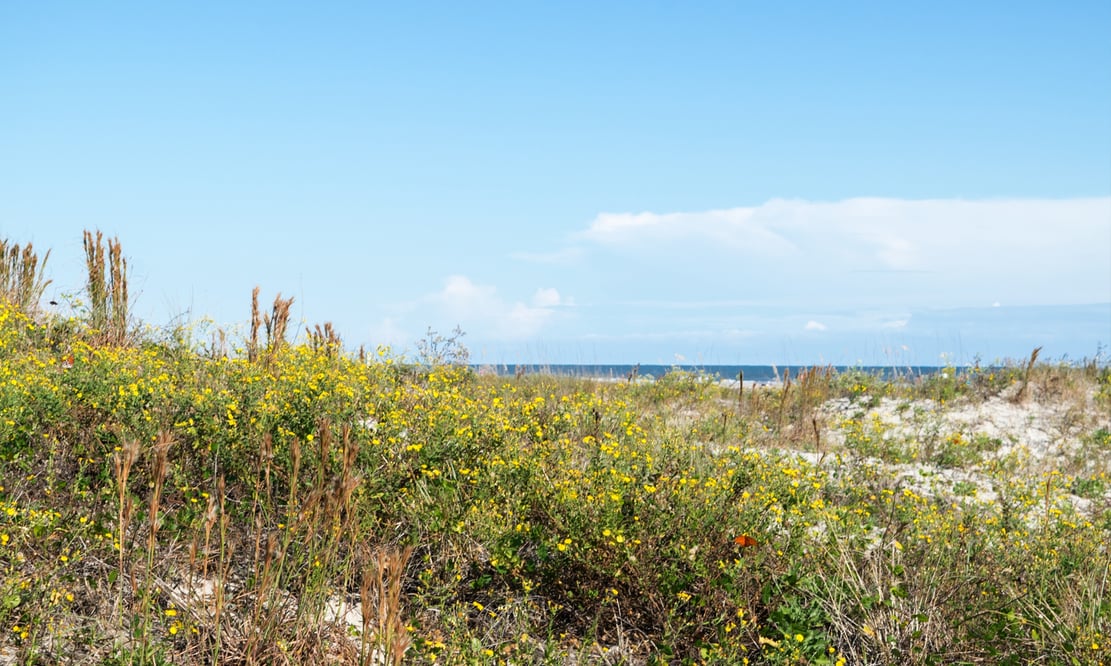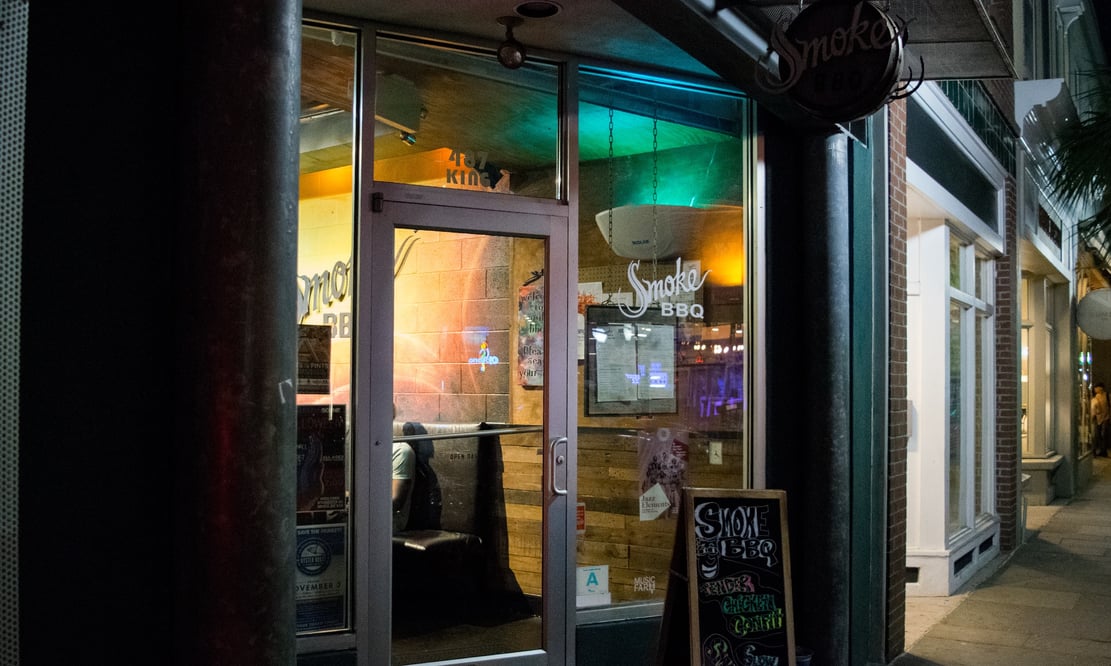 Half the reason I came to Charleston was to spend some time at the notoriously impressive beaches, and I found my salvation in the form of Sullivan's Island. (Of all the beaches in the area, this one is the least touristy and the most natural.) Edgar Allen Poe lived here for a time, and today there's a tavern named for him. I wonder how he'd feel about that? Either way, they have the best nachos.
A few sunny hours were spent here reading Joan Didion essays and befriending the sweetest errant golden retriever, followed by dinner at Smoke downtown. In search of a hole-in-the-wall BBQ joint with creations that literally melt in your mouth? Then go here.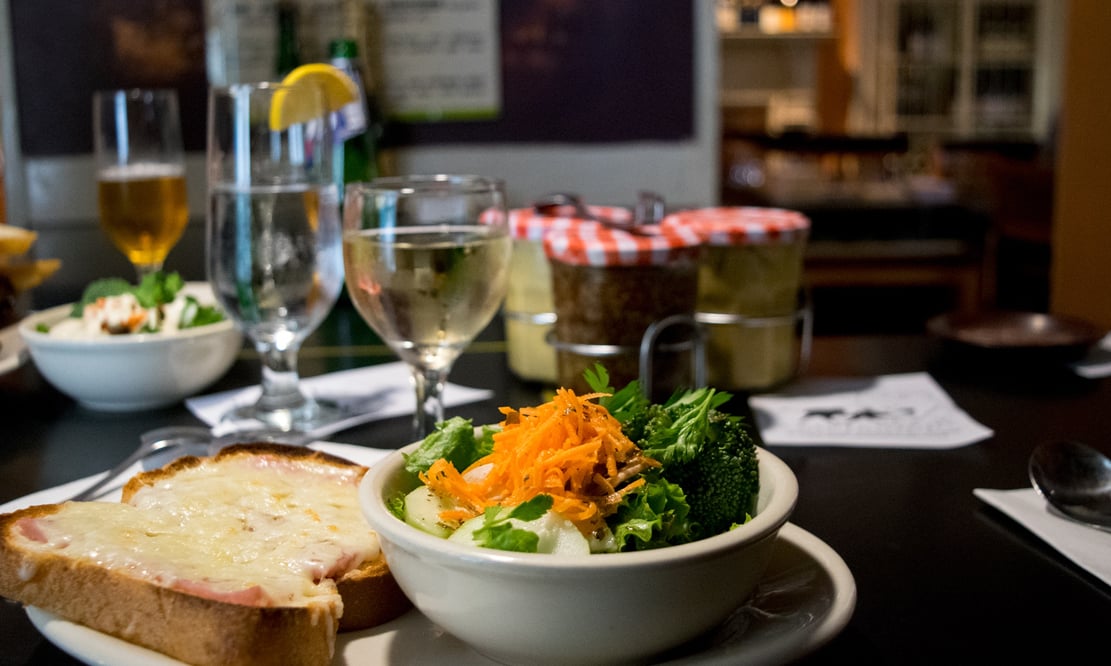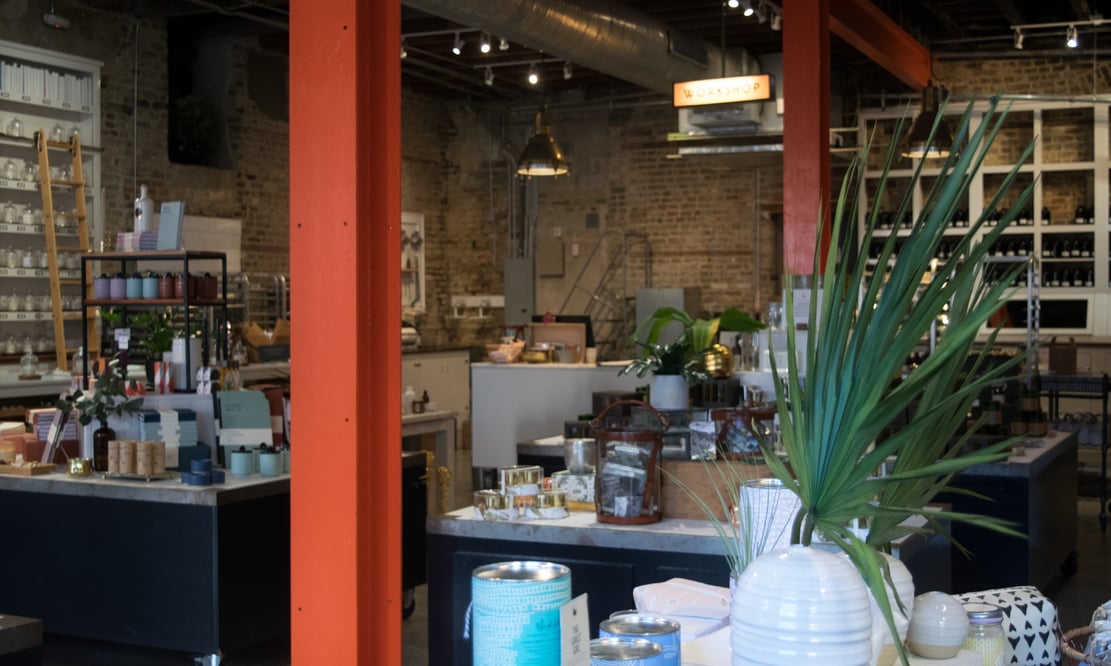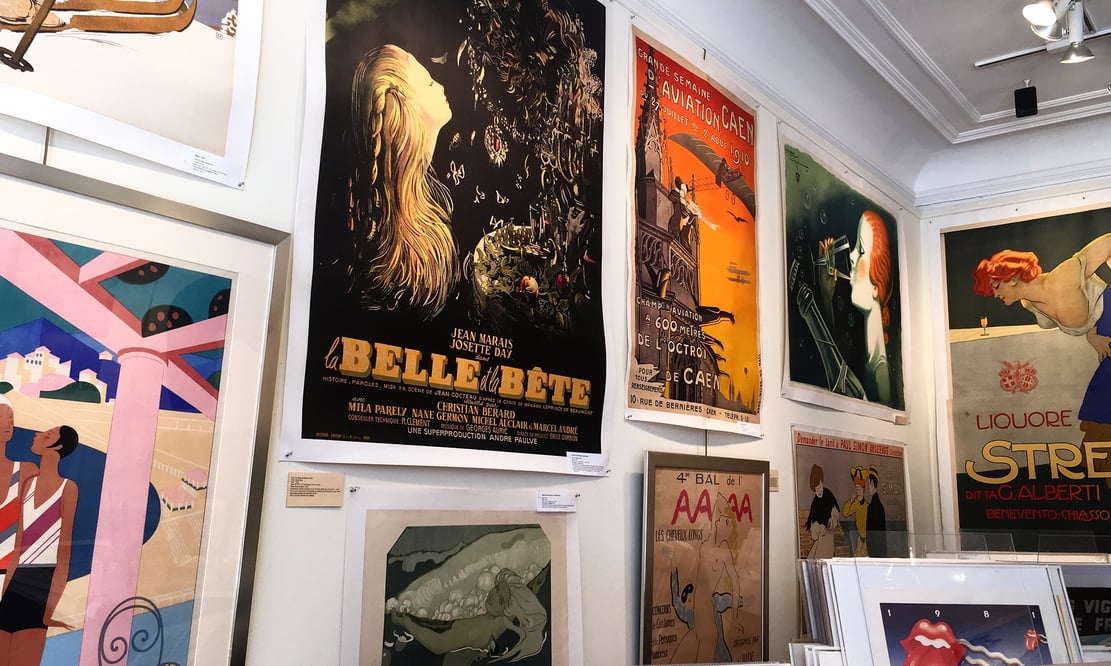 If French cafés are more your thing, try Gaulart and Maliclet, or "Fast and French", as locals are wont to call it. It's easy to walk right by and miss the doorway, but don't; their Croque Monsieur is as cheesy and Dijon-y as the real thing over in France. I came here after investigating some more stores, like Candlefish, which I had been dying to see ever since I first heard of it a few months ago. The name of their game is handmade candles that are sold by numbers only, letting your senses do the talking when it comes to making a decision. Apparently, my senses like bergamot and amber.
Close to Candlefish is the Julia Santen Gallery, a vintage poster store full of original pieces dating back to the 1890's. Someday, one of those massive French film posters needs to hang in my home! Besides gawking at the artwork there, I also stopped into Hampden, a well-known boutique with a really impressive collection—and after months of looking for the perfect pair of sunglasses, I finally found them among their many shelves.
One place that absolutely needs mentioning is Stella's. I had my favorite dinner of the entire trip here in this restaurant that serves the sort of amazing, authentic Greek food you wouldn't expect to find in the middle of the Carolinas. Definitely get their lamb frites, spanakopita, and calamari. And saganaki. And everything else, if you're up to it. Where the drink menu is concerned, order the Saint Sophia! It's kind of heavenly.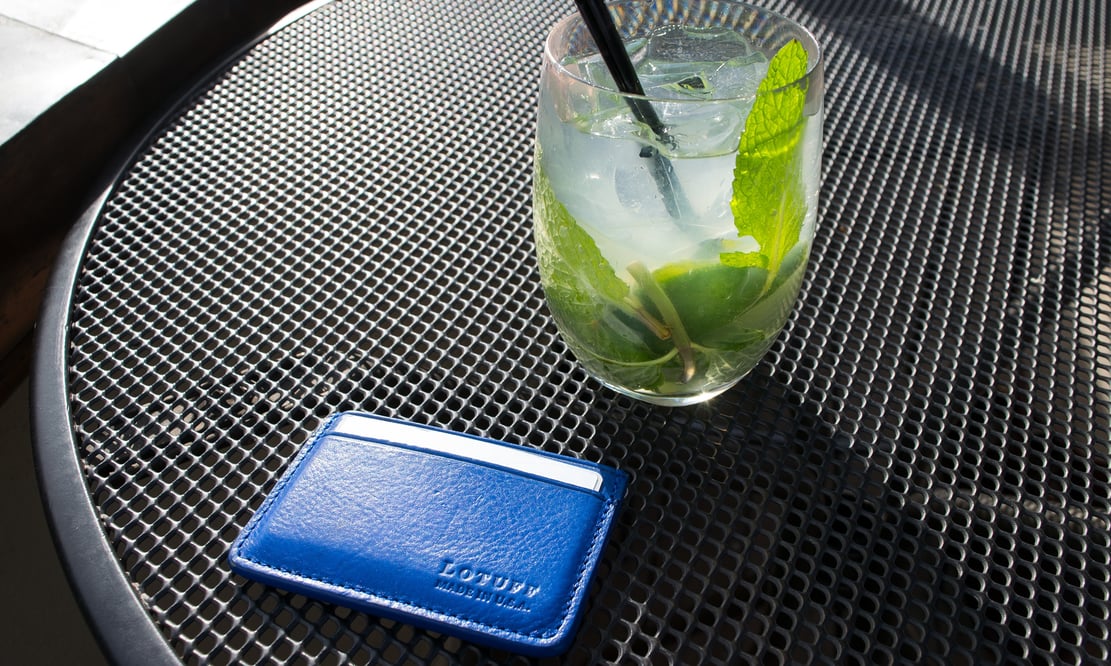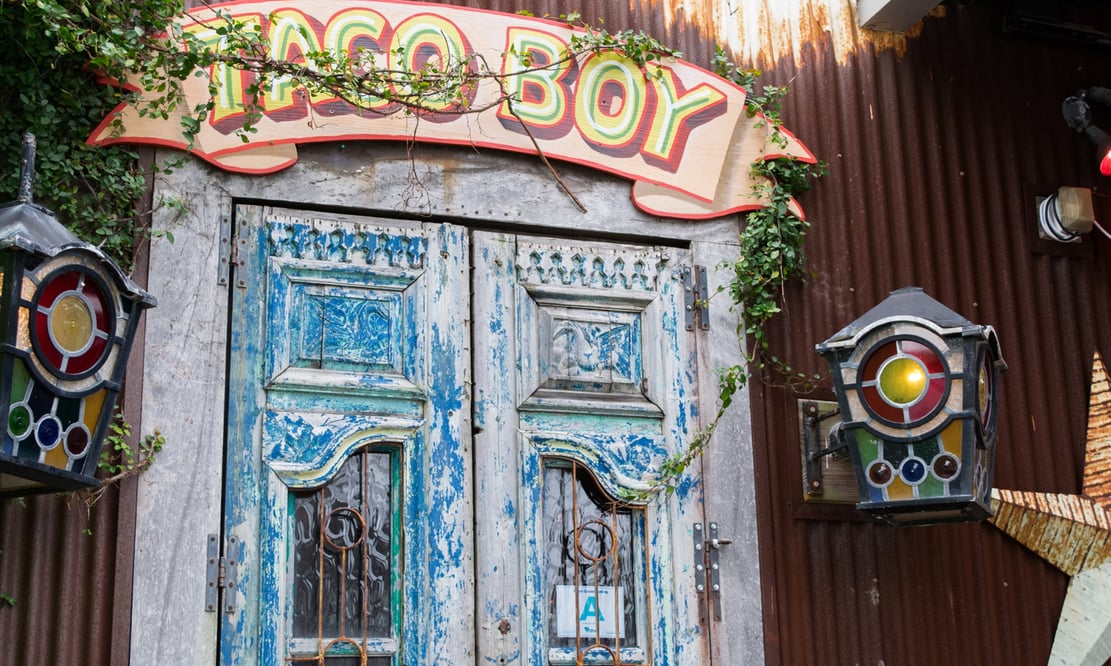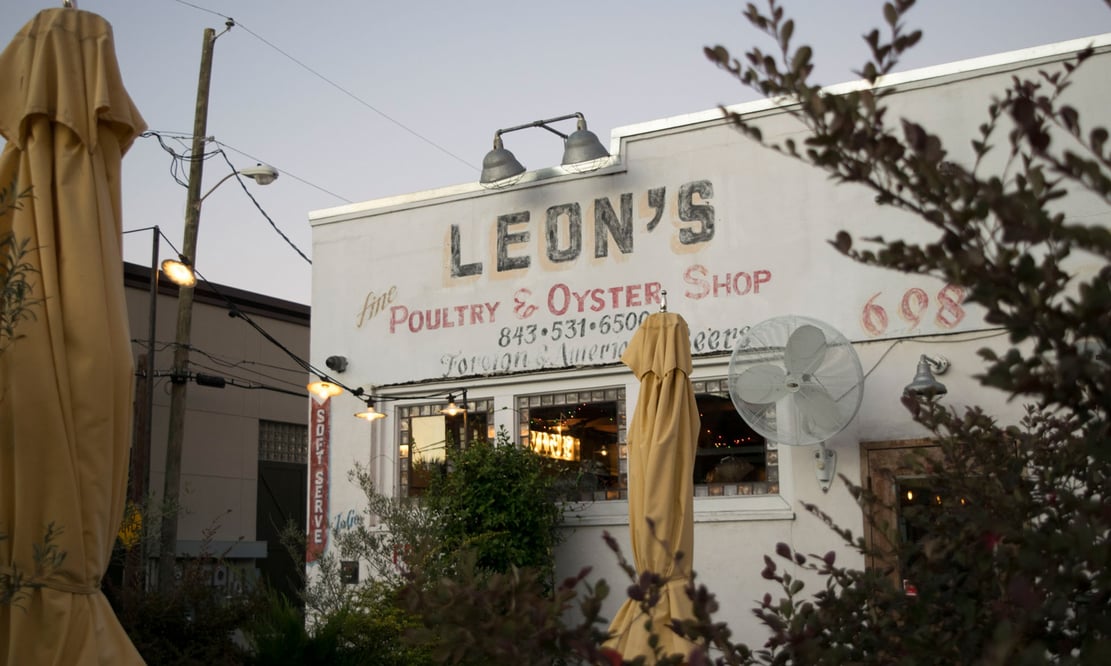 Speaking of drinks, I spent the better part of my last afternoon in Charleston on the roof of the Vendue hotel with a gin fizz in hand. Of all the rooftop bars in the city, this one has the prettiest views, so when the weather dawned bright and cloudless I knew this was where I needed to end up. Beforehand, it was really great tacos at the appropriately named Taco Boy, down by the lovably touristy Folly Beach. And by means of a finale, there was dinner at Leon's Oyster Shop. Read my other post about it for the specifics, but all you really need to know is that the oysters are plentiful, they have rosé on tap, and the founding chef was nominated for a James Beard award.
It probably doesn't need to be said, but I was sad to leave this place when the time came to do so. There were still so many restaurants I wanted to try and sights I wanted to see that four days just didn't allow for, but really, that just means another trip is in order. So keep an eye out; maybe someday this post will have a sequel!
Eat Here
Jestine's
251 Meeting St, Charleston, SC 29401
(843) 722-7224
Smoke
487 King St, Charleston, SC 29403
(843) 805-5050
Fast and French
98 Broad St, Charleston, SC 29401
(843) 577-9797
Stella's
114 St Philip St, Charleston, SC 29403
(843) 400-0026
Vendue Rooftop
19 Vendue Range St, Charleston, SC 29401
(843) 577-7970
Taco Boy
15 Center St, Folly Beach, SC 29439
(843) 588-9761
Leon's Oyster Shop
698 King St, Charleston, SC 29403
(843) 531-6500
Shop Here
Savannah Bee Company
270 King St, Charleston, SC 29401
(843) 722-5664
Candlefish
71 Wentworth St, Charleston, SC 29401
(843) 371-1434
Julia Santen Gallery
188 King St, Charleston, SC 29401
(843) 534-0758
Hampden
314 King St, Charleston, SC 29401
(843) 724-6373
Go Here
Magnolia Plantation 3550 Ashley River Rd, Charleston, SC 29414
(843) 571-1266
Sullivan's Island Beach 1851 Thee St, Sullivan's Island, SC 29482
Stay Here