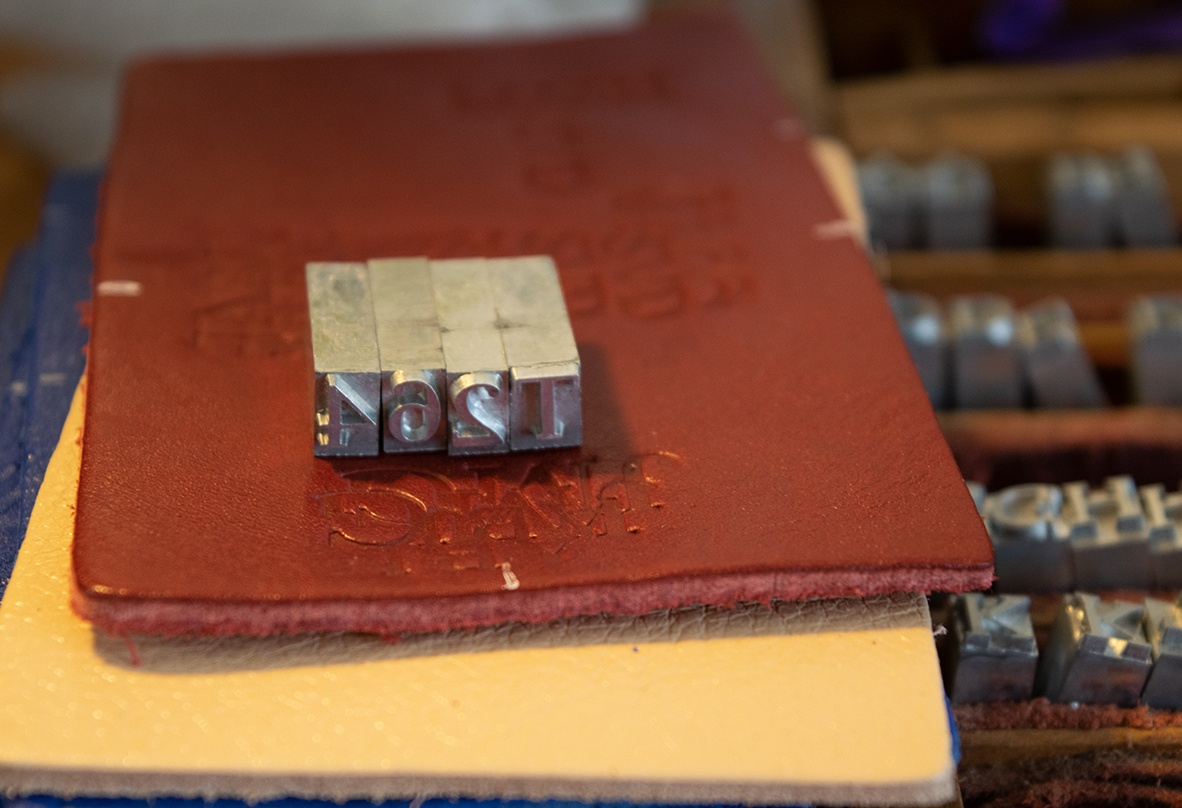 This series has covered mostly big-picture production thus far, but right now, we're zooming in on the little details that make our bags amazing—handles, locks, zippers, monograms, and more. Today we're looking at the monogramming process and how it adds a special finishing touch to any one of our bags.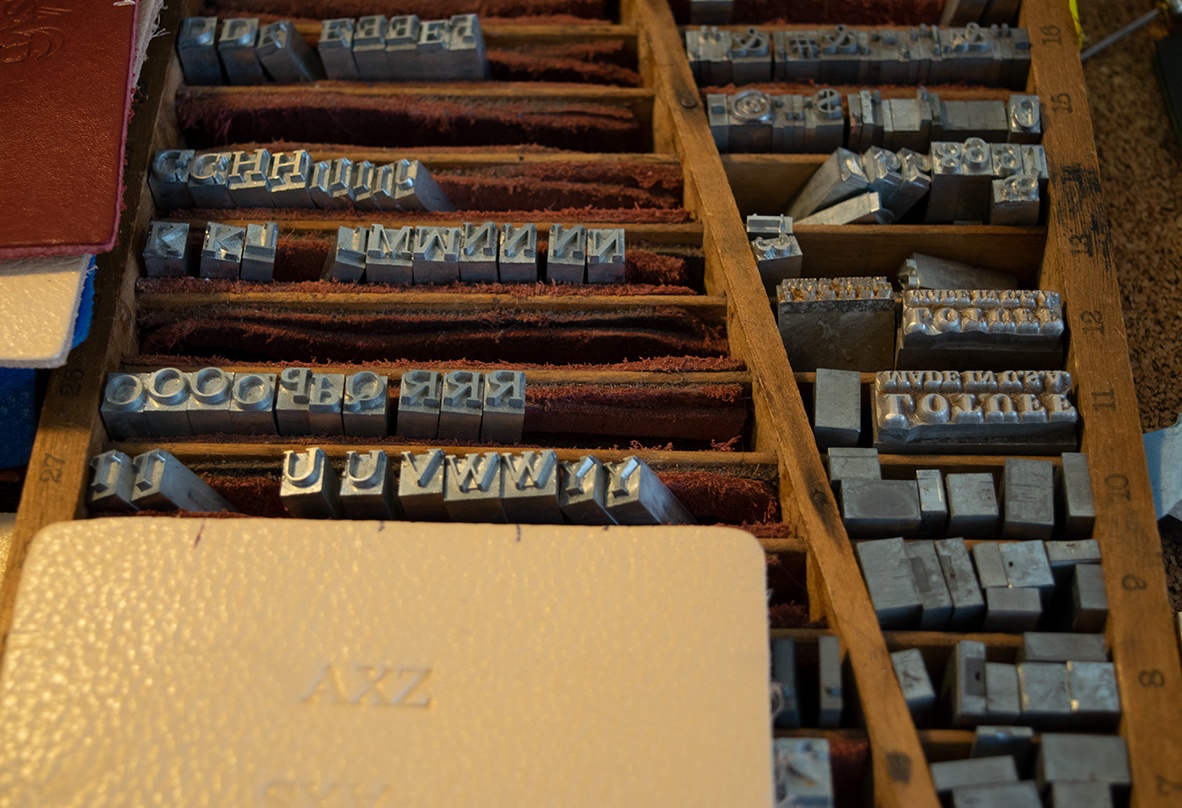 Just before any given Lotuff piece heads out of the studio doors, it might have a monogram added. We offer this option as a way to further personalize your new briefcase, duffle, handbag, or accessory…because if a handmade bag is great all on its own, a handmade bag that says, "I'm yours!" is even better. (Well, not literally. But you get the idea.)
All our monograms are done in Times New Roman caps with two different size variations depending on product and preference. Small and subtle, off in a corner or pocket? We can do that with our 1/4" letters and a blind deboss. Loud and proud, front and center? 1/2" letters with a gold foil overlay will do the trick. We follow a standard monogram size and placement that we've determined to be the most aesthetically pleasing for each bag, but if you have another idea, let us know!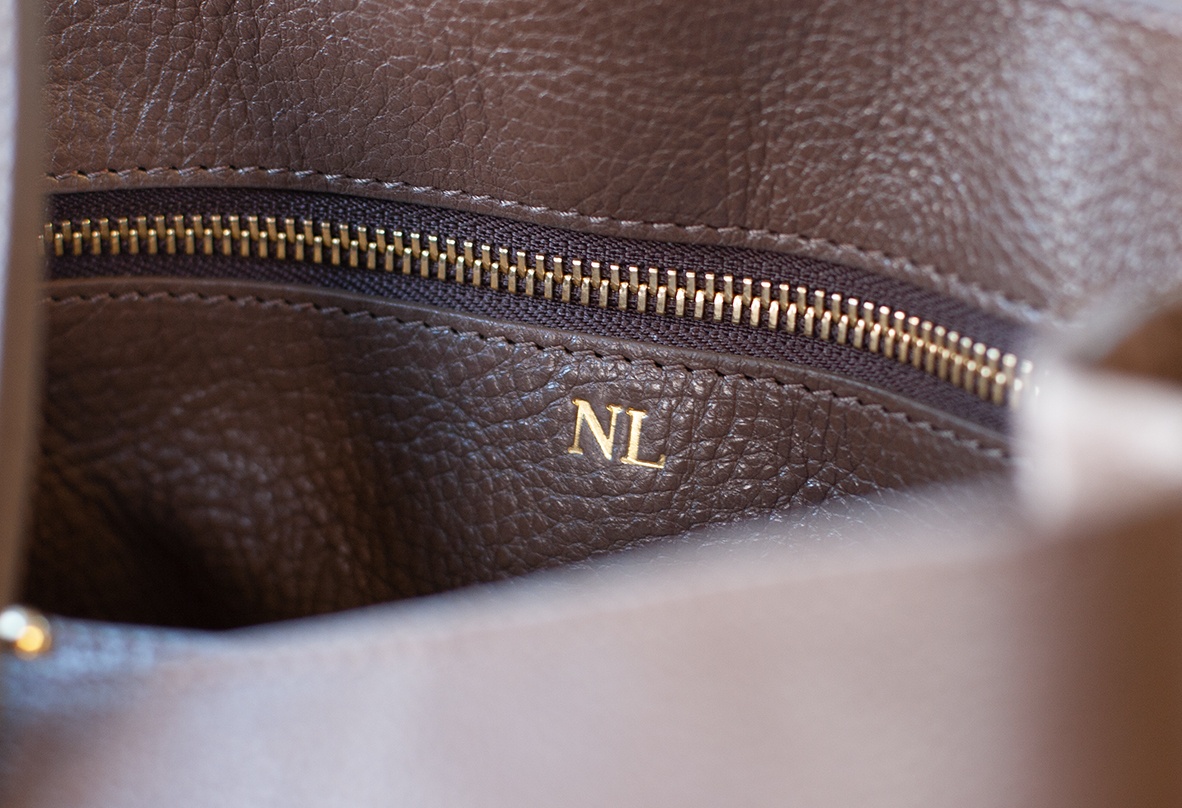 When a bag is ready to be monogrammed, one of our artisans slides each letter into place on the machine while waiting for it to heat up. Once ready, they'll test the placement and pressure on a scrap of leather prior to the real thing so as to be sure it'll all look perfect. Then, in just a few quick seconds, your initials or name are there forever.