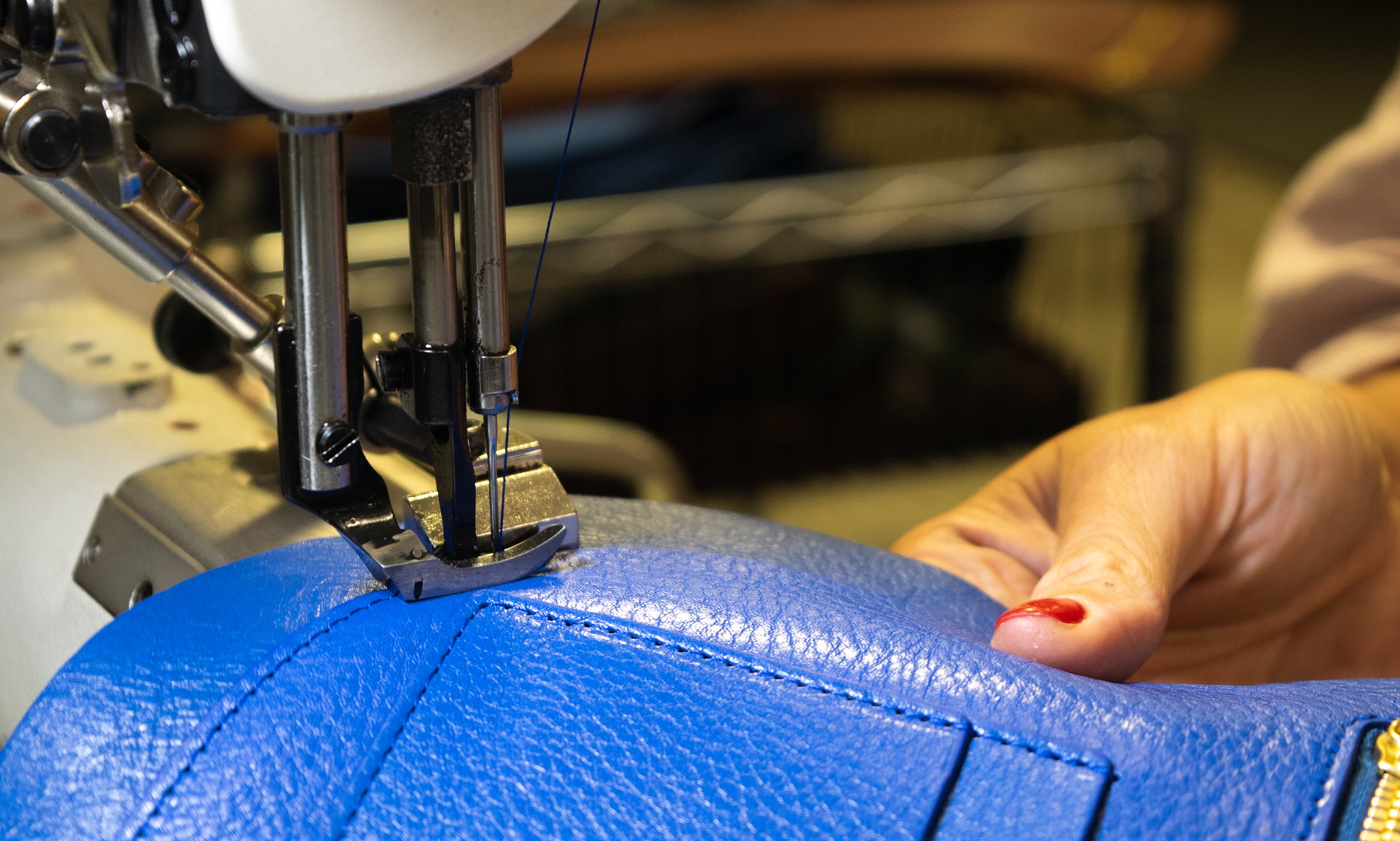 This week in the Lotuff studio, we're stitching a few components of the Arc Shoulder Bag. Every piece of this bag will pass under the sewing machine at some point, but the focus right now is on the interior pockets of this gorgeous piece.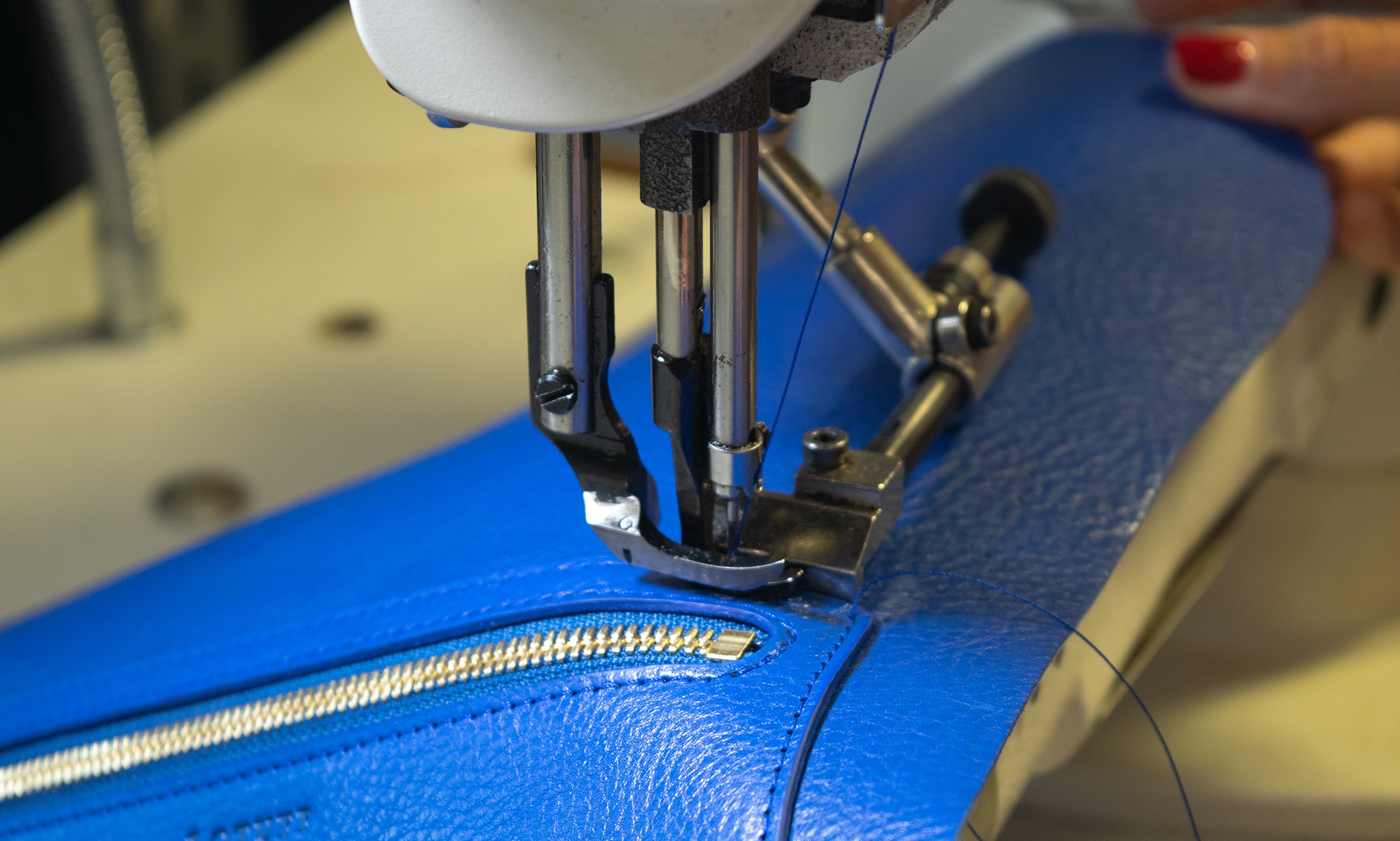 Stitching is one of the most clearly visible details on a bag and its appearance can make or break the shape of the entire design, so our artisans are always sure to be consistent and precise in their every move. Because the Arc is fully leather-lined, they have to take additional care here: both sides of each piece are smooth and glossy, and so it's easier for them to slip out of alignment on the machine if not held firmly in place.
Adding to this difficulty is the Arc's curved shape. It's much easier to stitch a straight line than a rounded one! All our bags are stitched without using a guide or pattern—everything is done by memory and dexterity alone—and it's bags like this one that really showcase what a skilled team we have.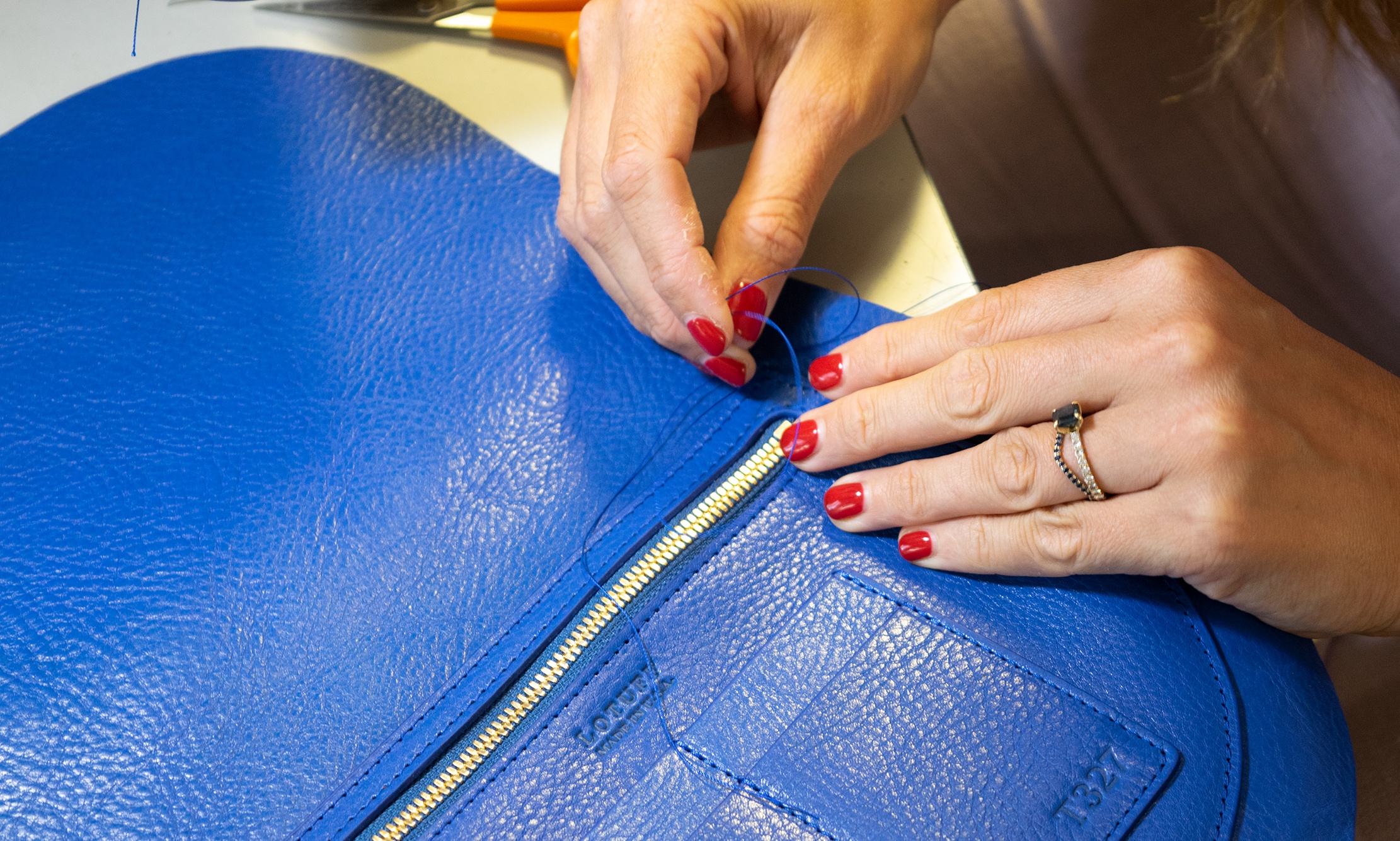 Once all the machine work is done, someone (in this case, our creative director Lindy) will add in a few hand-stitched details for reinforcement. Then, each of these Arc pieces will head on out to the next step in their production journey.